Tutorial: Apple Stamp Tote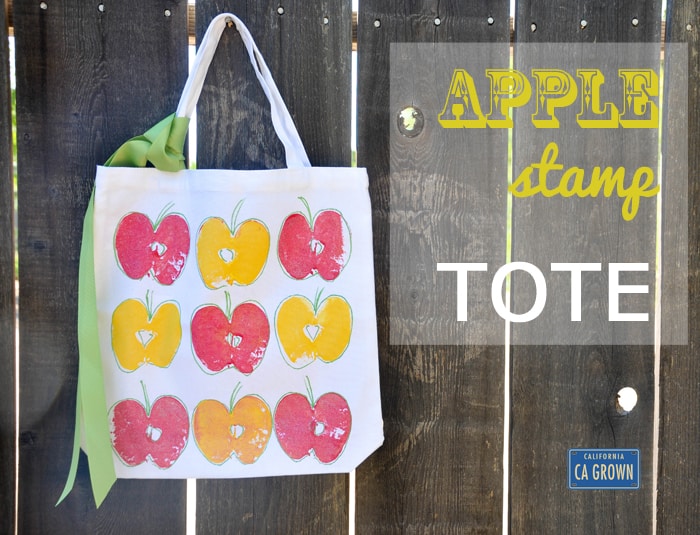 Did you know you can use apples, just like potatoes, as stamps for creating your own designs?  I opted to keep the "apple effect" and kept the apples fully intact.  It was super simple and easy enough for kiddos to tackle this project all by themselves!  I envision this as a cute teacher's gift or even a reusable grocery bag!
Let's make one together!
MATERIALS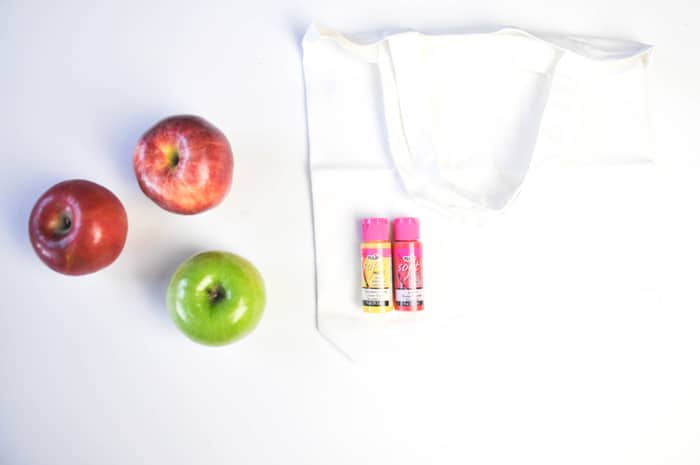 Generic tote
Ripe California apples
Fabric paint
Fabric pen
DIRECTIONS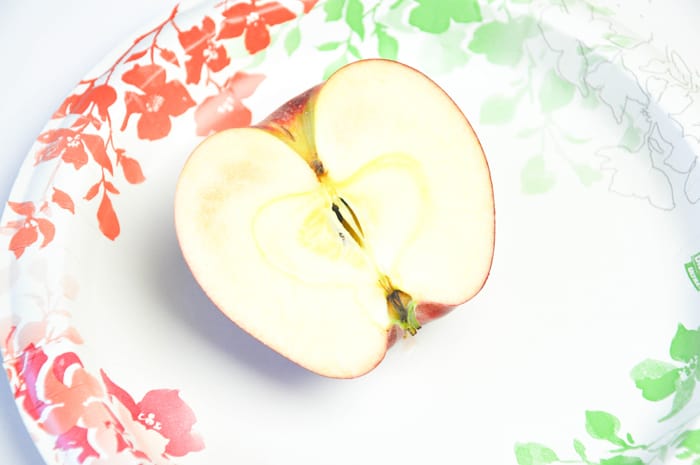 Cut your apple in half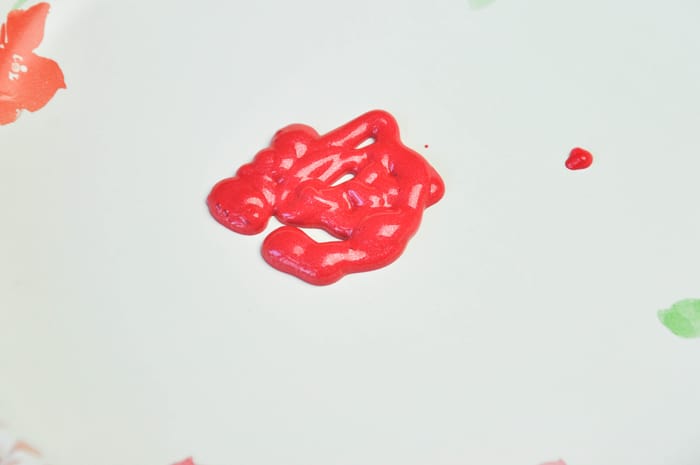 Place a large amount of paint onto a paper plate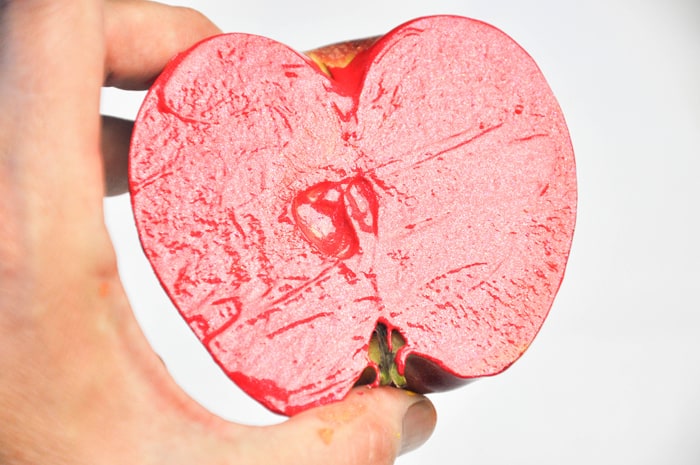 Saturate the flesh of the apple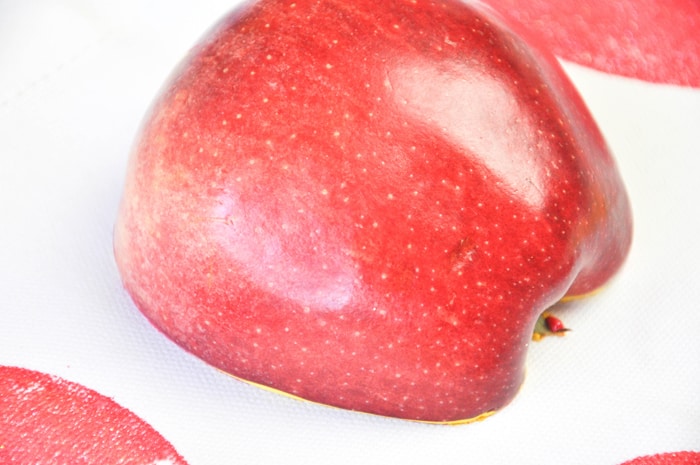 Place the painted apple onto the tote.  Press down to make sure the apple makes contact with the fabric in every spot.
***Keep a piece of cardboard in between the tote layers to prevent paint transfer***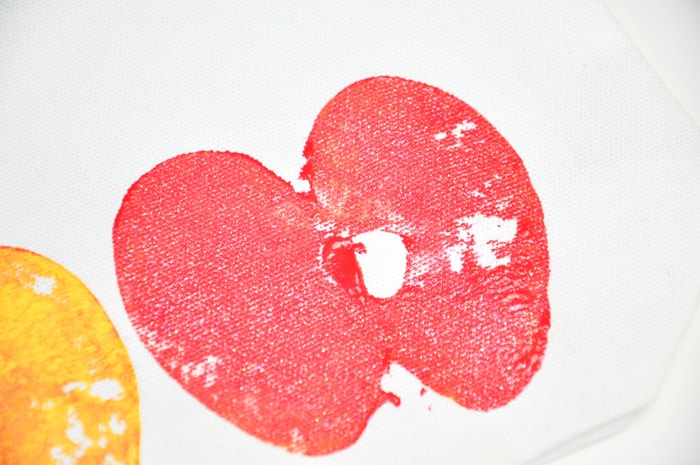 Lift the apple to reveal your design!  Each print will be  a little different.  That's what makes this stamping so unique!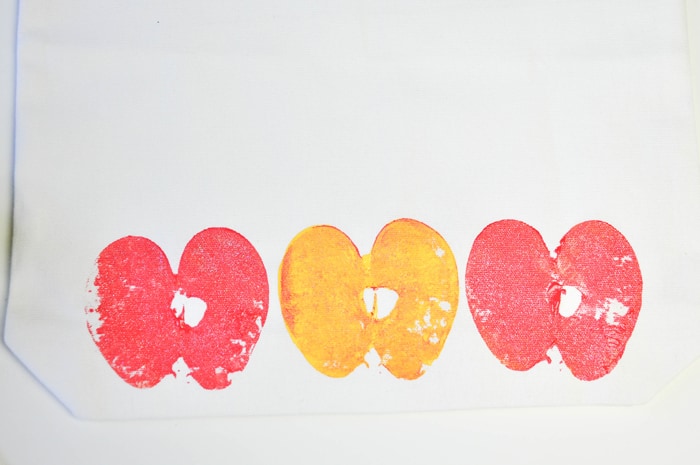 Mix your colors and apple slices if you prefer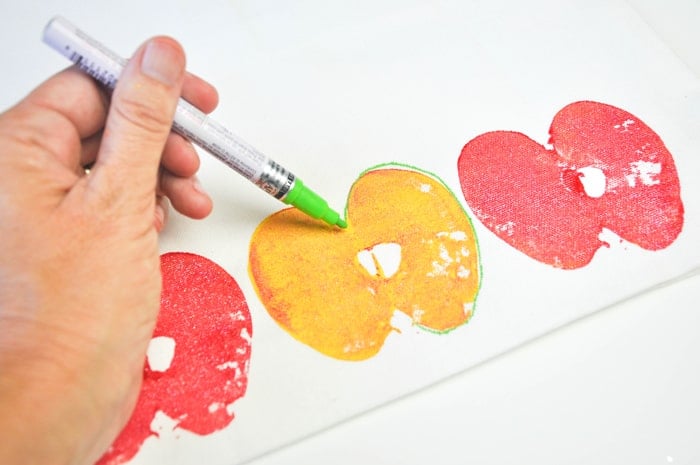 Use a fabric pen to outline the stamp and make the image stand out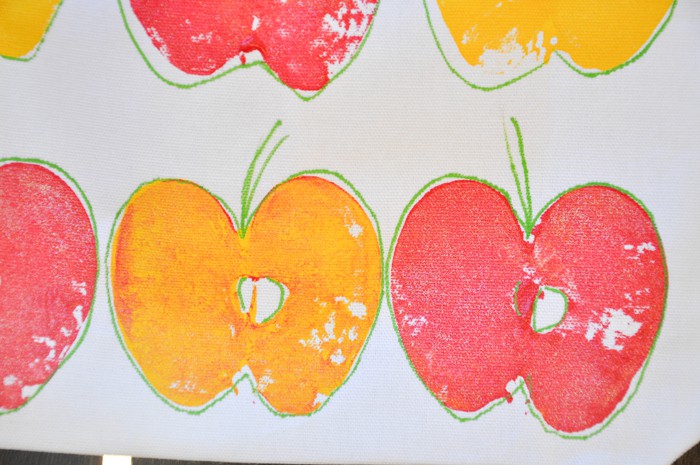 So fun!!  What a great way to use up apples that have already passed their prime too…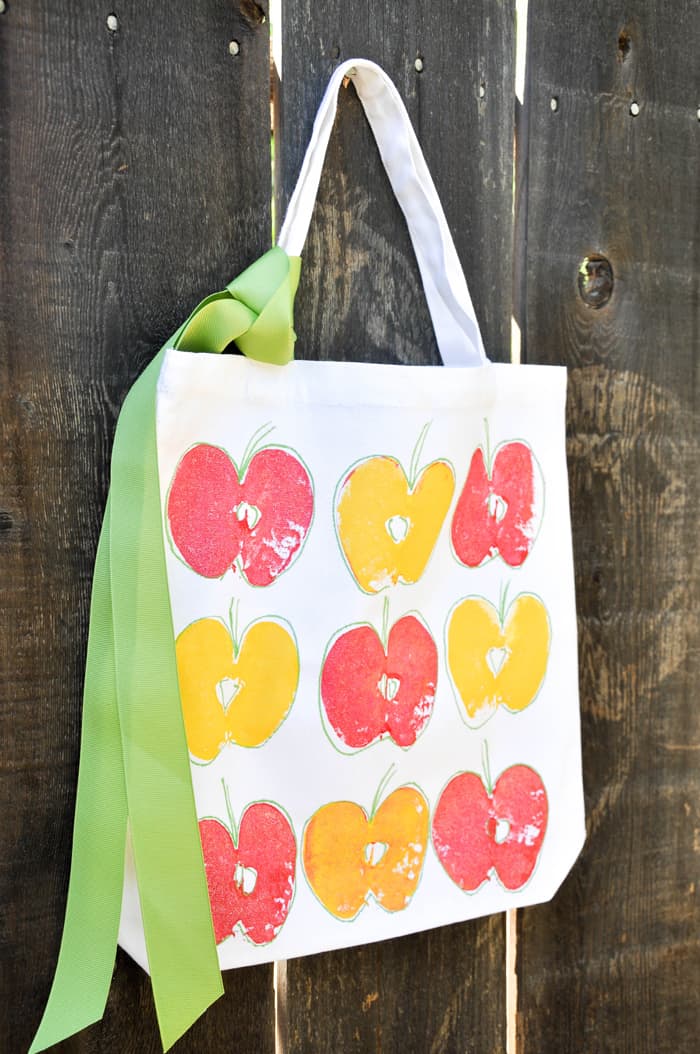 Go make a few!  Post them to our Facebook page to show us your creations!