Pistachio Shell Bows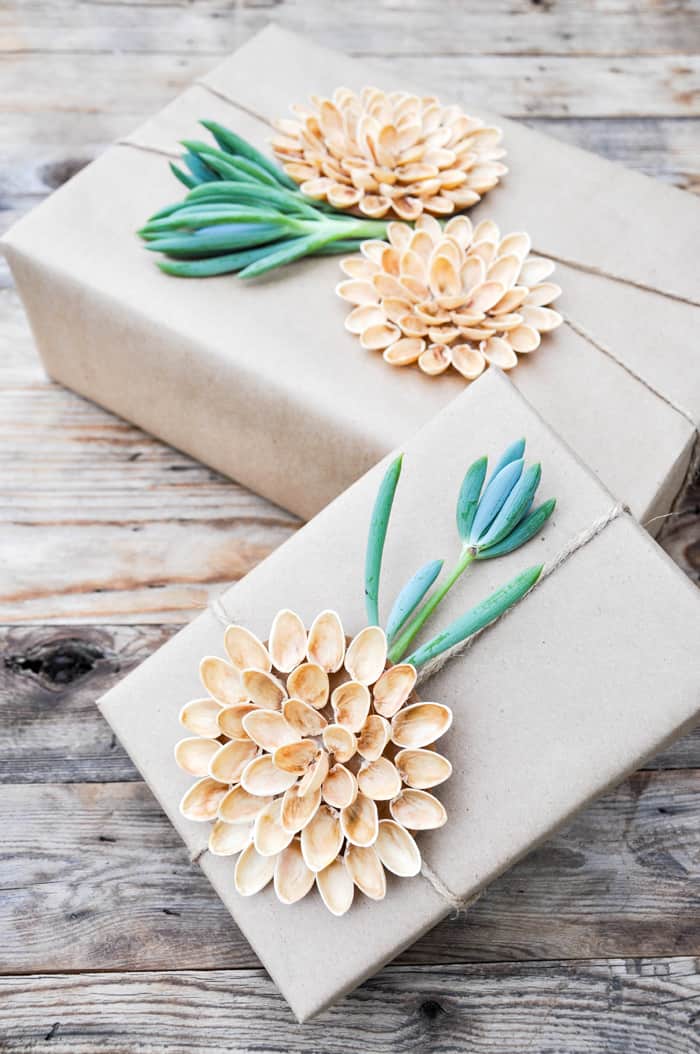 I love a beautifully wrapped gift.  I remember going with my mom to the local department store and dreamily watching the ladies behind the counter expertly wrap our purchases.  Crisp corners and well curled ribbon were expected and the end result was always a beautiful precursor for what was waiting inside.   I never went to gift wrapping academy ;), but I do still like to wrap gifts for friends and family in a memorable way.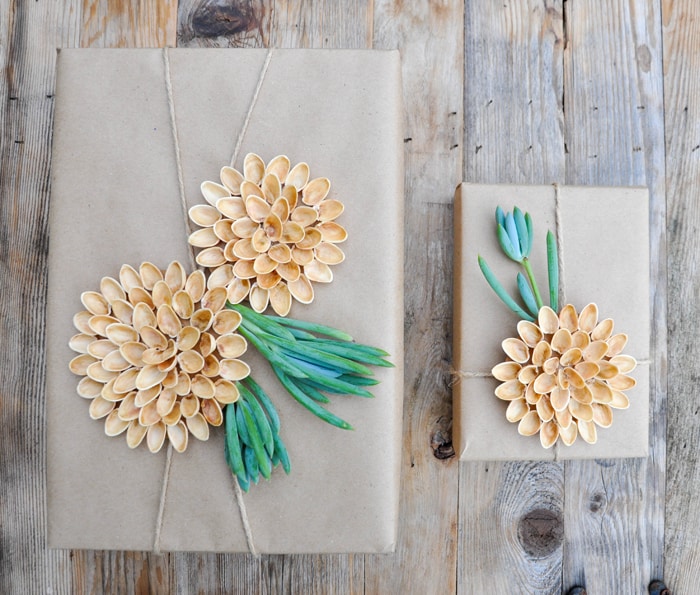 Using natural pistachio shells and plain kraft wrapping paper, I was able to create a unique and organic presentation for my gifts this year.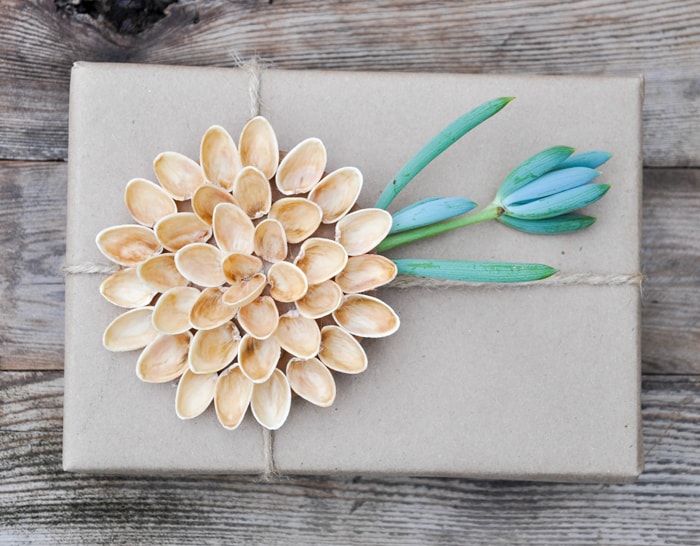 Let's make some!
Here's what you'll need: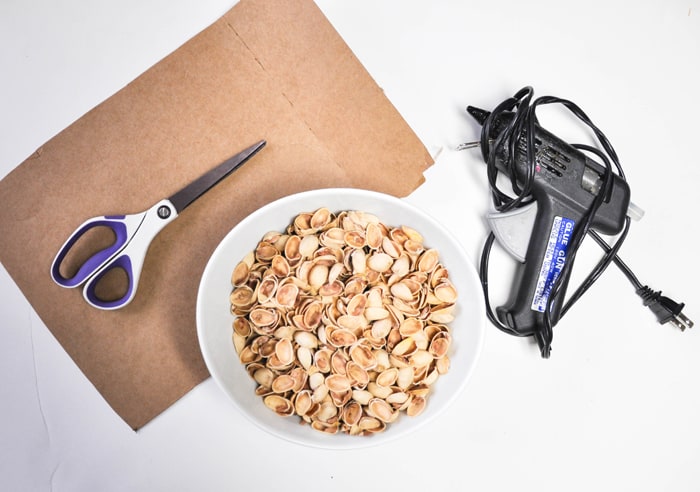 Empty pistachio shells
Thin cardboard (I used a portion of a soda carton)
Hot glue gun
Scissors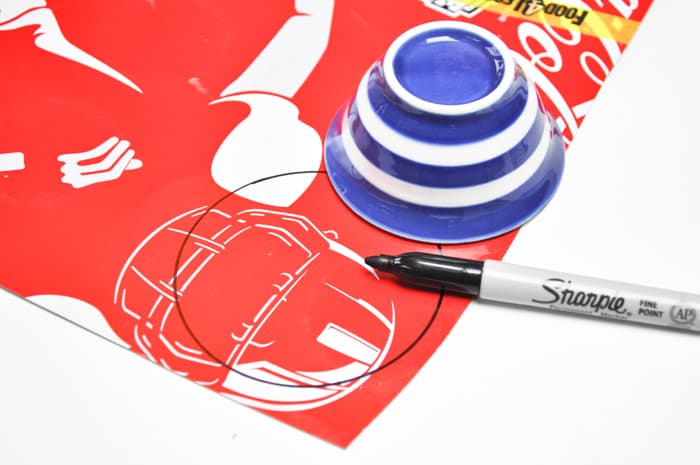 Using a small jar or cup, trace the tempalte onto the front of the cardboard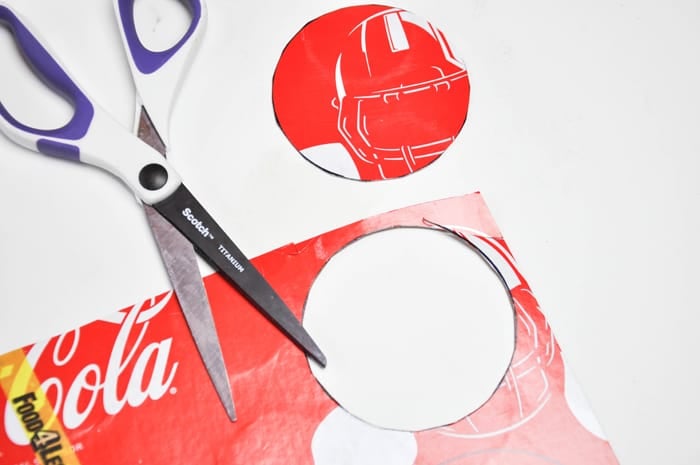 Cut the circle template out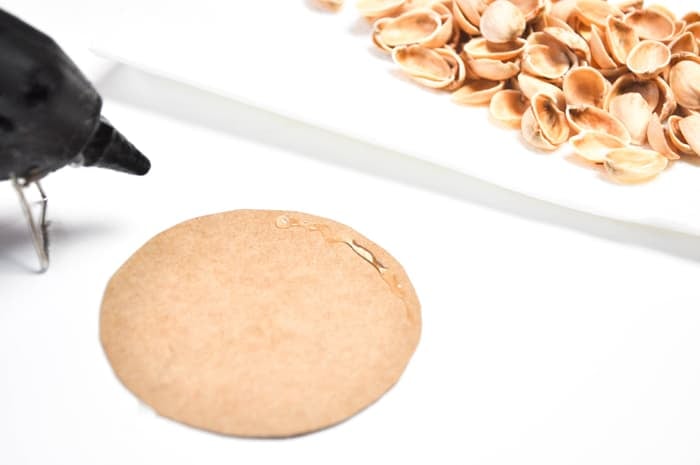 Turn the circle over to the plain cardboard side and apply a small amount of hot glue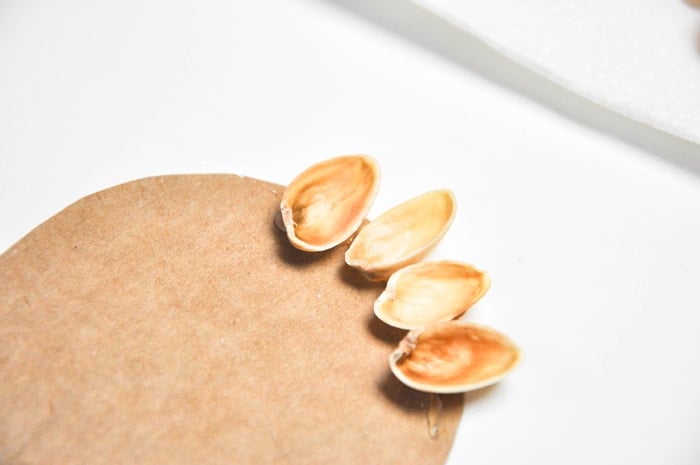 Begin applying the shells to the outer perimeter of the circle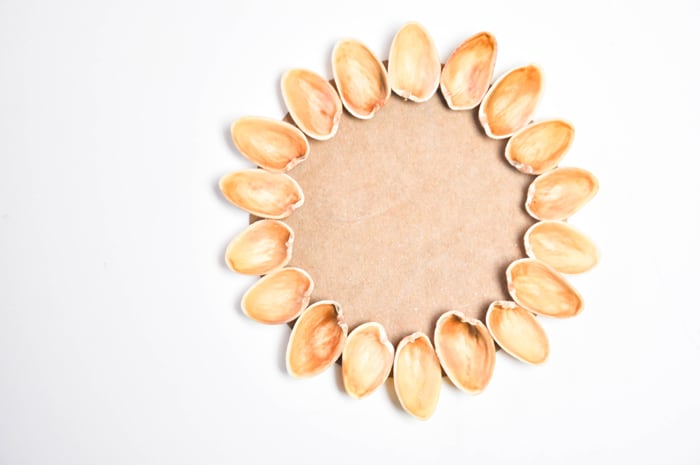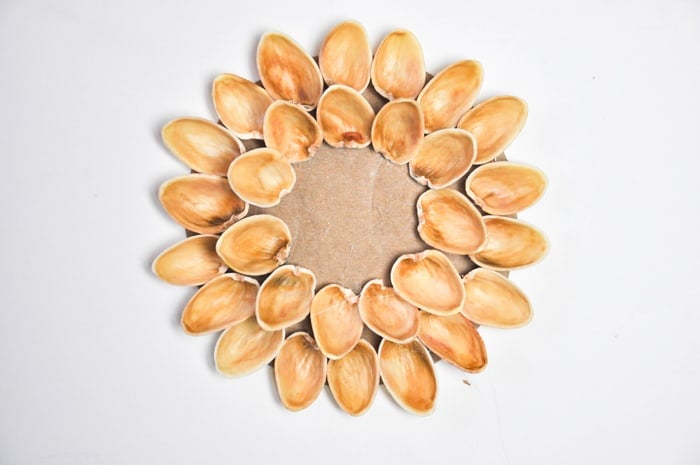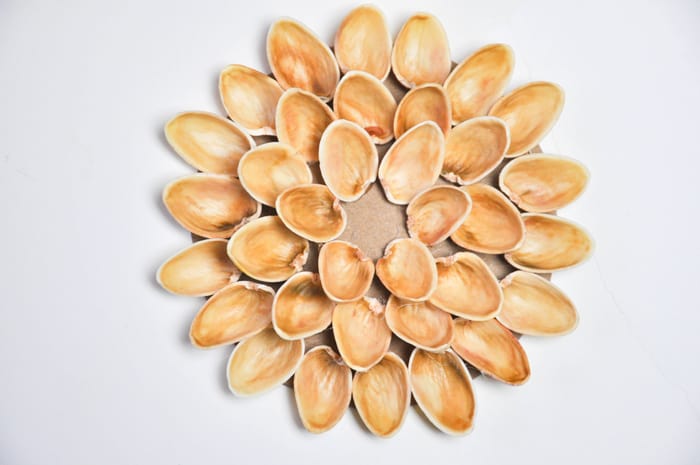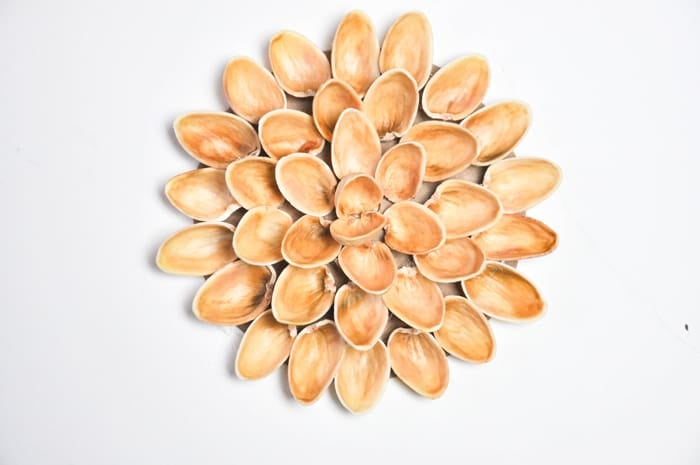 Continue adding the shells row by row until you get the center.  I found adding the glue to the bottom of each chell easier as you get to the center.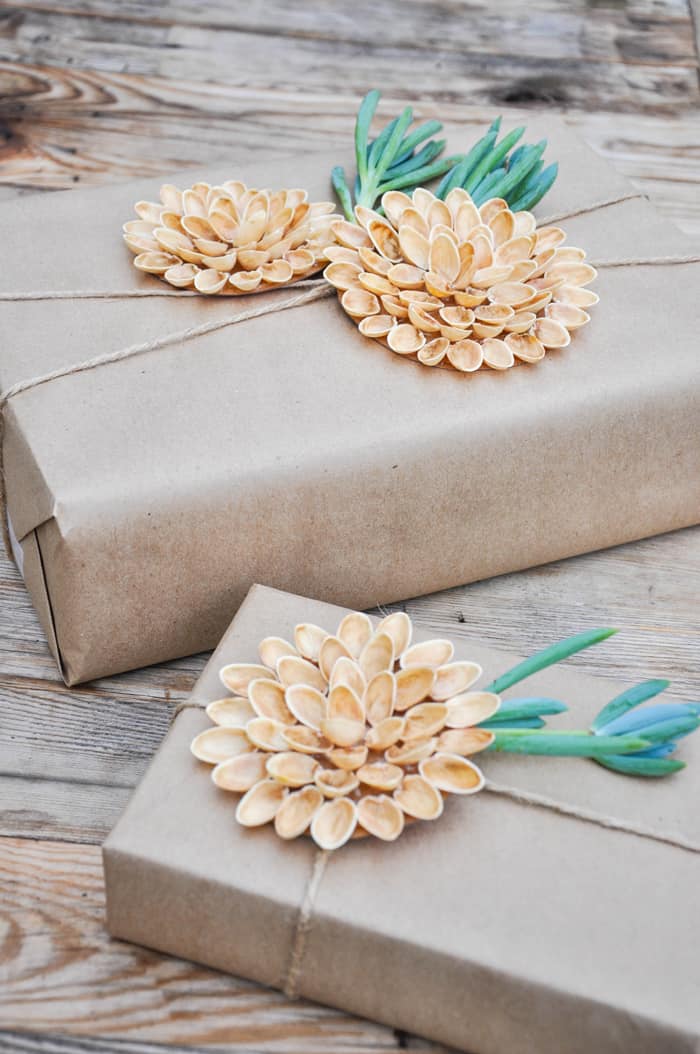 To further enhance the natural effect, I added small sprigs of succulent.  I love the color contrast!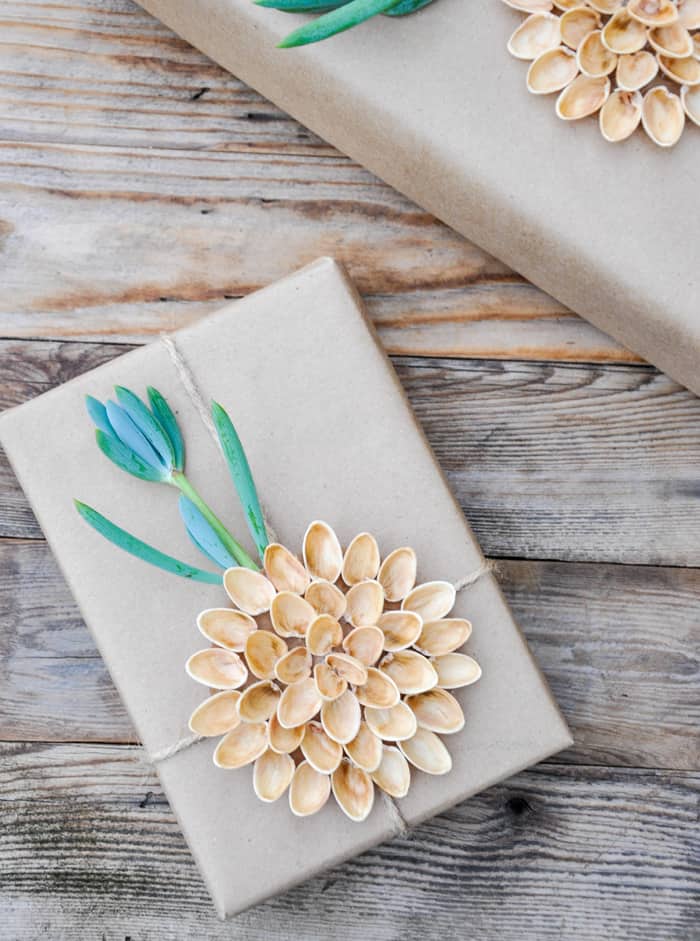 But, they look just as beautiful alone…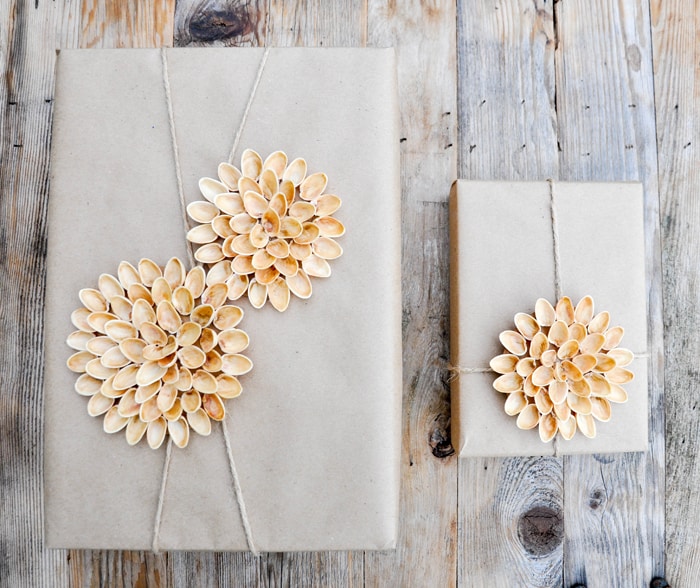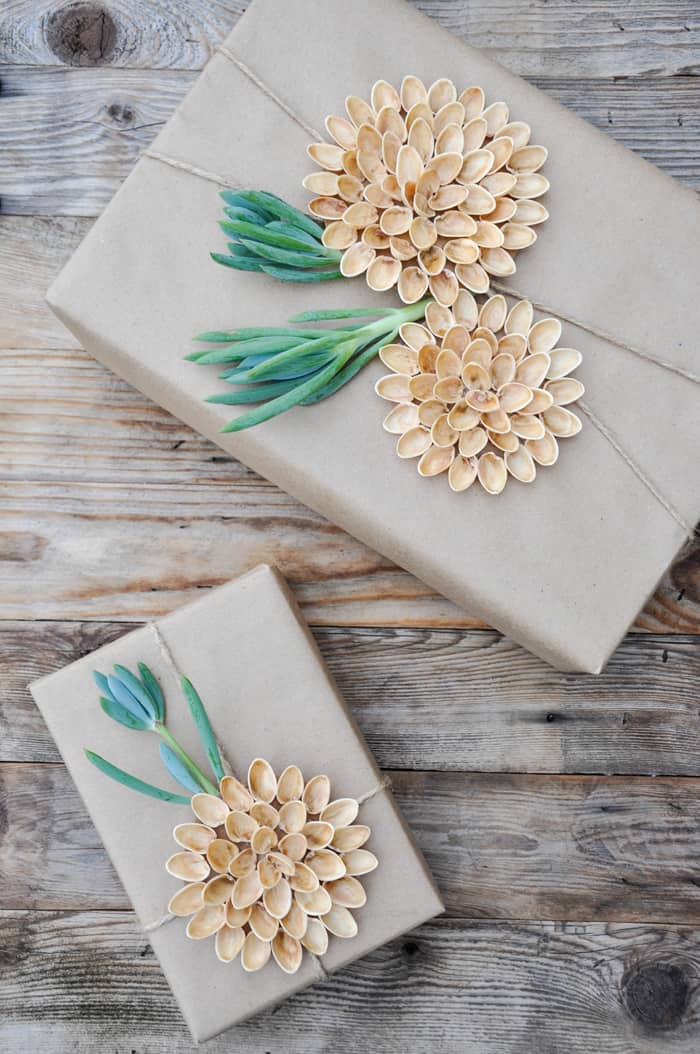 Happy wrapping this Holiday season!