Meet a Farmer: Steven Newell of Windset Farms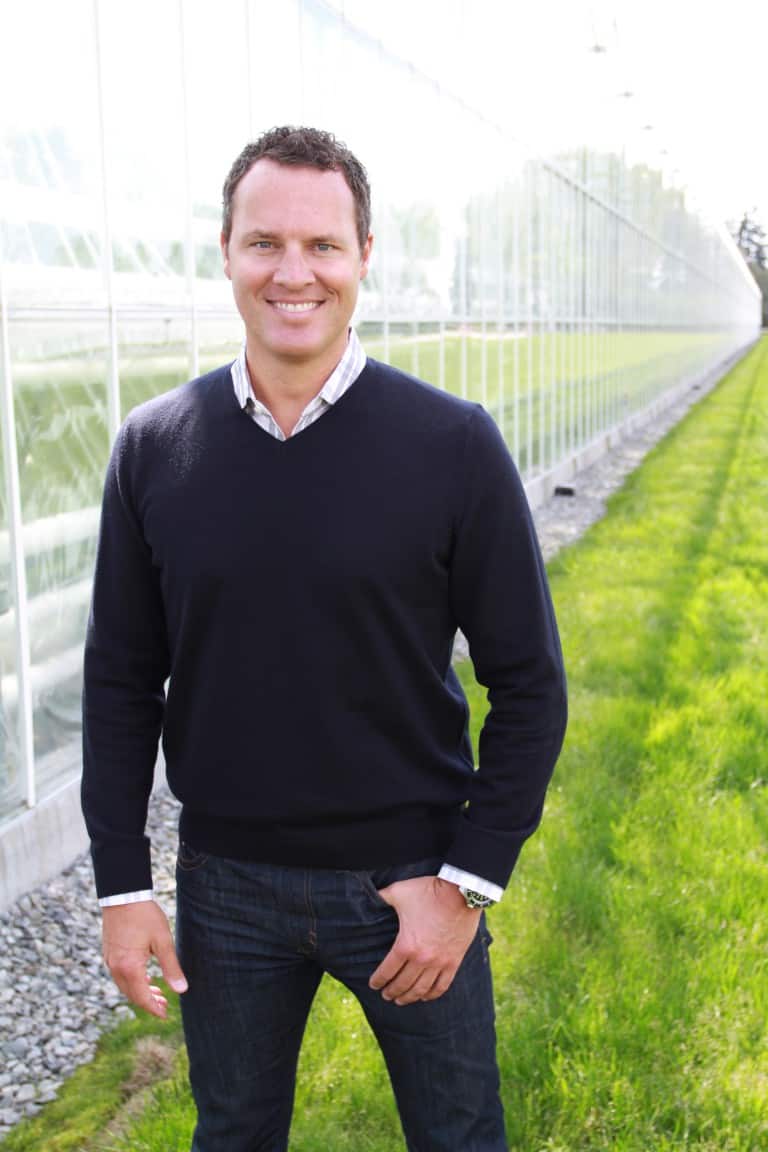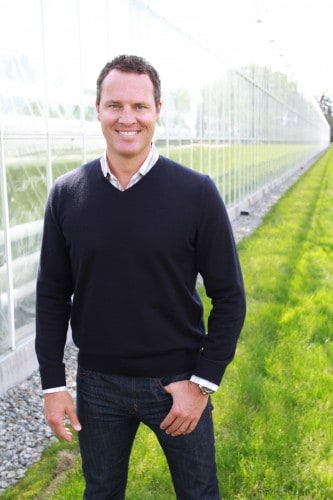 Meet Steven Newell, CEO of Windset Farms. We featured his brother John Newell in a previous blog post. Together, these two brothers are the dynamic team behind one of the fastest growing greenhouse operations in North America.
CA GROWN: What drew you into the farming profession?
Steven: A number of things. First, I always wanted to be an entrepreneur and work for myself. Having an opportunity to work with my brother was something I really wanted to do as well. I also like that farming is recession proof, people need a farmer three times a day, which is great for a long term business.
What also drew me into farming is the incredible variety of jobs we do, it's never boring. You have to be an expert in finance, marketing, operations, production, engineering and science. It's just an awesome profession because there are so many things you need to be good at.
CA GROWN: You started your company is 1996, that's an amazing amount of growth in 20 years. Do you think that part of what has made you successful is teaming up with your brother?
Steven: Our individual skill sets do complement each other. We have our own roles at the company, and our skills dovetail nicely together to make us a pretty formidable team. Yes, our growth can be attributed to some degree to working together.
John and I think the same way, and we tend to head in the same direction. I think the fact that we see things the same way and we basically know what the other one is thinking before we even say it definitely helps in our business.
CA GROWN: Did you grow up in farming? Was it a family business?
Steven: My father was actually a surgeon and my mother was the farmer in the family, she farmed broiler chickens. We grew up on a 40-acre farm an hour East of Vancouver and that's how we got exposed to farming and agri-business. My mom had quite a large poultry farm. We also had horses, goats, sheep and some cattle, but really the big business was broiler chickens.
CA GROWN: What advice would you give to someone who wants to become a farmer?
Steven: Well, I think number one is you have to be willing to work hard. And, you've got to be passionate about it, otherwise I don't think you'll be good at it. That goes for anything quite frankly. And I think you need to have the willingness to do whatever is asked of you and to be constantly learning. I think farming is a demanding, rapidly evolving type of industry and it's only going to speed up when it comes to the science and technology side of it. So, if you are not willing to learn, I think this isn't the business for you.
But, I think that for people who are interested in learning new things, it's a great industry. A lot of people tend to shy away from it. It's not as sexy as technology and finance and other industries, but it involves all those things.
As the world gets wealthier, and the middle class grows, there's going to be an incredible demand for what we produce globally.
CA GROWN: What are you doing today?
Steven: Today I had a meeting with my human resources department and my CFO, going over compensation for our Canadian operations and giving out all the bonuses for 2015. I did that earlier today and now I'm looking at some plans for a greenhouse we are building. I also went through sales numbers from last week. Every day is different.
CA GROWN: What is your favorite thing about farming?
Steven: I have to say it's the variety. But I'm also very proud and enjoy being part of an industry that is producing food. It's a noble profession, I think. Particularly in the greenhouse vegetable industry. I love producing things extremely efficiently and employing the latest technology. Doing more with less – less inputs, more sustainably, environmentally sound, it's an awesome thing to be a part of. We are at the forefront of our industry and its exciting to be a part of it because we've seen some incredible changes and it never seems to stop.
What I enjoy about farming is it's constantly evolving and it's very challenging. It's not boring, it's not a repetition sort of environment, yes, we produce the same things every day, we package the same things, but I don't find it boring, I find it incredibly intellectually stimulating. That's why I enjoy it.
CA GROWN: How do you give back to the community?
Steven: We are part of a large network of food banks, both in the U.S. and Canada. We also do a lot for breast cancer prevention, and Run for the Cure. We do a lot of outreach with shelters and other organizations that need assistance. We like to be a part of organizations where we feel we can make a real difference. Feeding people who are hungry is about as good as it gets, it's a basic human need and it's an awesome feeling to provide nutritious healthy food to people in need.
CA GROWN: What are your hobbies or pastimes when you're not farming?
Steven: I love boating. In the summer, I enjoy being on the boat as much as I can. In the winter, when it starts to rain, I look forward to the ski season. I also love to travel. I enjoy traveling throughout Europe, or doing a safari, just checking out the globe and exploring, that is a real passion of mine.