Meet a Farmer: Joy Sterling of Iron Horse Vineyards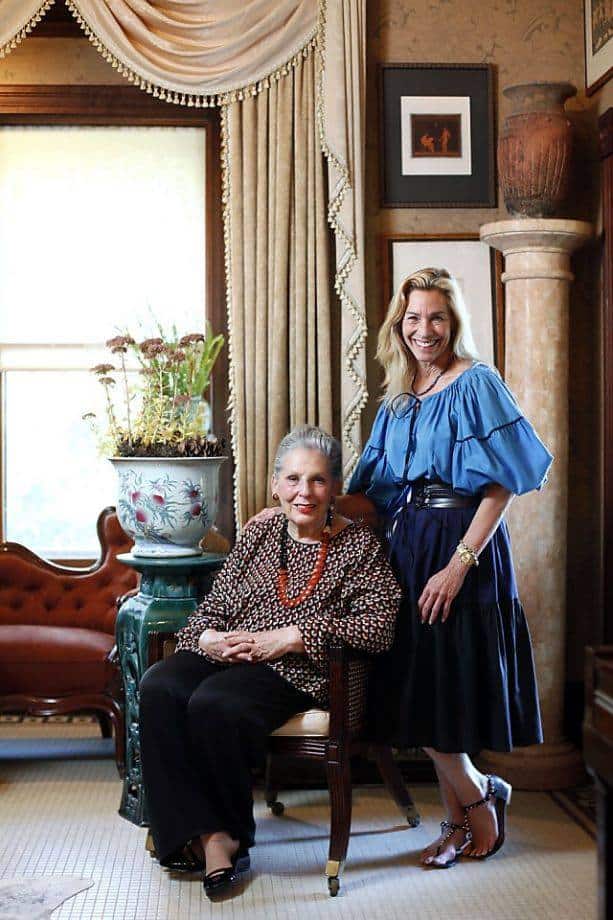 Meet Joy Sterling, CEO of Iron Horse Vineyards in Sebastopol, CA. As a second-generation farmer, she's proud of the wine her family's vineyard produces. Learn more about her, why she says agriculture is in her DNA and how wine has become her passport in life!
CA GROWN: Tell me about the history of the company and what your role is.
Joy: My parents bought Iron Horse Vineyards 41 years ago in 1976 and we are a completely estate-modeled winery, so we use our own grapes exclusively. We make sparkling wine, which is what we're best known for, chardonnay and pinot noir.
CA GROWN: What does a typical day look like for you?
Joy: No two days are alike. First of all, right now from a farming standpoint, we are just getting a bud break in the vineyards, so that's a very exciting time even though it's a little early for us. So now we're rushing to get the pruning done as quickly as we possibly can and then we'll be on alert because we're subject to frost as late as June 1. Then we have some new releases coming out that I'm excited about for spring. On March 20, we're going to release a new limited production sparkling wine called Spring Rose and I'm also working on a major event called Celebrate Earth Day in Green Valley, which will take place on Sunday, April 23. The Keynote Speaker is Agriculture Secretary Karen Ross, and the theme of the day is the Future of Food. There will be eight wineries from Green Valley, which is our special growing area, that will all be pouring our delicious pinot noirs and chardonnays. We've also enlisted another firm from Silicon Valley called Copia, which is a phone app that restaurants and events can use to get volunteers to come and pick up any excess and leftover food and get that to people in need instantly.
CA GROWN: What are you most proud of that your winery has done or participated in?
Joy: There's so many things, but what started it was the historic Reagan-Gorbachev Summit Meetings in 1985 that ended the Cold War. As you can imagine, to this day my family takes complete credit for ending the Cold War. It's the pillar of our prestige and incredible point of pride for us. Another moment in time was New Year's Eve in 1999. The White House ushered in the new millennium with Iron Horse wines. They've been served at Supreme Court dinners, to the Queen of England and the President of China. And we make a special cuvee in partnership with National Geographic, which the State Department has served on a number of occasions and it's called Ocean Reserve. We give $4 a bottle to National Geographic's ocean initiative to help established protected areas and support sustainable fishing around the globe.
CA GROWN: What are some ways your company gives back to the community?
Joy: In addition to the National Geographic partnership and the Earth Day event, we contribute to charitable organizations and I also serve on the State Food and Agricultural Board that's appointed by Jerry Brown.
CA GROWN: What drew you into the farming profession?
Joy: I am very lucky that it's a family business. Before I joined the winery, I was a journalist for 10 years. When I had my annual review with my immediate superior at the time, he told me I was right on track to be just like him and I went home and cried. The last thing on Earth I wanted to be was like him and so there I was with a decision to make. So I came back to the winery and started off doing sales and marketing in 1985 and I became CEO in 2006. I pinch myself every single day and I don't take any of this for granted. Our winery is so incredibly beautiful and I am absolutely 100% certain that the deliciousness of our wine is a result of the grapes knowing they're growing in a beautiful place. I also believe that as Californians, it's part of our DNA to have a love of the land and an inclination to agriculture.
CA GROWN: What are your hobbies or pastimes when you're not farming?
Joy: I'm a writer and I've written four books. I love to be outdoors, I love to hike and walk and I'm a big traveler and adventurer. In June, I'm going to Uganda to see the mountain gorillas and I'm beyond excited about that. First I'm going to London to Decanter Magazine, which is a very prestigious British wine publication that's hosting an international sparkling wines of the world event. Once I'm in London, I'm halfway to Africa and I really wanted to see the gorillas, so I'm going. It's going to be a fantastic trip and I'm really looking forward to it.
CA GROWN: What advice would you give to someone who wants to become a farmer?
Joy: First of all, I encourage people to become farmers. It may not be the most fashionable thing people think about, but it is so incredibly gratifying. In the wine world, there are so many different ways to get involved, but the most important thing you can do is to just get an entry level position and learn from it. There are some wonderful learning institutions you can go to and learn about the industry. Or you can gain hands-on experience too because nothing beats getting your hands dirty. That's agriculture. And the most important element in fine wine grape growing is walking the vineyards so you can be in touch with what's going on. The thing about fine wine grape growing is that there is so much opportunity. You've got geology, you've got chemistry, you have soil science, plant science and so many different facets. I read a quote the other day that I really loved and it said "Someone who works with his hands is a laborer. Someone who works with his hands and his mind is a craftsman. Someone who works with his hands, his mind and his heart is an artist." There's no doubt in mind that the entire Iron Horse family is made up of artists because they put their hearts into grape growing and wine making every day.
CA GROWN: What is something that's unique about your business or makes it stand out?
Joy: I think the fact that we make sparkling wine makes us unique because there are very few sparkling wine producers. The barriers for entry are very high because when you're making sparkling wine, you age them so long and as anybody in business will tell you, holding on to inventory is the most expensive thing you can do. Another thing that makes us stand out is being estate-modeled and strictly using our own grapes. It's the foundation of our belief system that our vineyard is capable of producing unique, distinctive, top-quality flavors and the only thing that's proprietary to us are the grapes. That really leads our marketing concept – we make those distinctive, delicious wines so that when you wake up at 3 a.m. with an undeniable thirst for Iron Horse wines, absolutely nothing else will do. Also, one of the distinguishing characteristics of our work is that not only is it my family's business, but it's our home. We have three generations living on the property ranging in ages from 22 to 87. So we have a Waltons type of thing going on, which is fantastic, and we also model an agricultural layout in the sense that we're pairing in corridors. The property is beautifully broken up and it's not wall to wall vineyard.
CA GROWN: What has contributed to your past success and what are you doing to ensure continued success going forward?
Joy: To ensure our continued success, we aren't interested in consistency at all. We're interested in doing better and better and better. At every meeting, we're talking about what we can do to take the wines to the next level. Being estate-modeled means that our growth is not in quantity, but in quality. So we have a very specific vision of making wines that speak to our home place.
CA GROWN: What's the most rewarding part of your job?
Joy: The people in the wine world. First of all, people who like wine are the most gracious, generous, hospitable, fun-loving, sharing type of people. I think of wine as my passport, I can go anywhere and talk to anybody and when I say I'm in the wine world, they just can't wait to talk about wine. Everybody loves to talk about wine and part of the beauty of that is that everybody is correct when it comes to wine, there is no right or wrong. We all taste differently and it's like lying on your back in the grass and looking at the clouds. You might see a horse and I might see a ship and we're both right. So it has an amazing ability to bring people together, which is why wine has historically been a diplomatic drink, it's common ground.
CA GROWN: As a California farmer, we know that you have a long list of activities you undertake on your farm to care for the land and its resources. What are one or two ways that you're most proud of or you feel are innovative ways you care for your land?
Joy: When my parents bought Iron Horse in 1976, the first thing they did was build a reservoir. As Californians, they understood that they had to have water storage. Then in 1990, my brother brilliantly entered into an agreement with the neighboring town of Forestville to recharge our reservoir with tertiary-treated water. So we're using recycled water for all of our frost protection, for the vegetable gardens, etc. Irrigation isn't a giant thing for us, but frost protection uses a huge amount of water, so we're ahead of the curve on water use. Also, our property is bisected by Green Valley Creek which is a tributary to the Russian River and we are working with local engineers to restore the creek and make it better for salmon.