Meet a Farmer: Jon Reelhorn of Belmont Nursery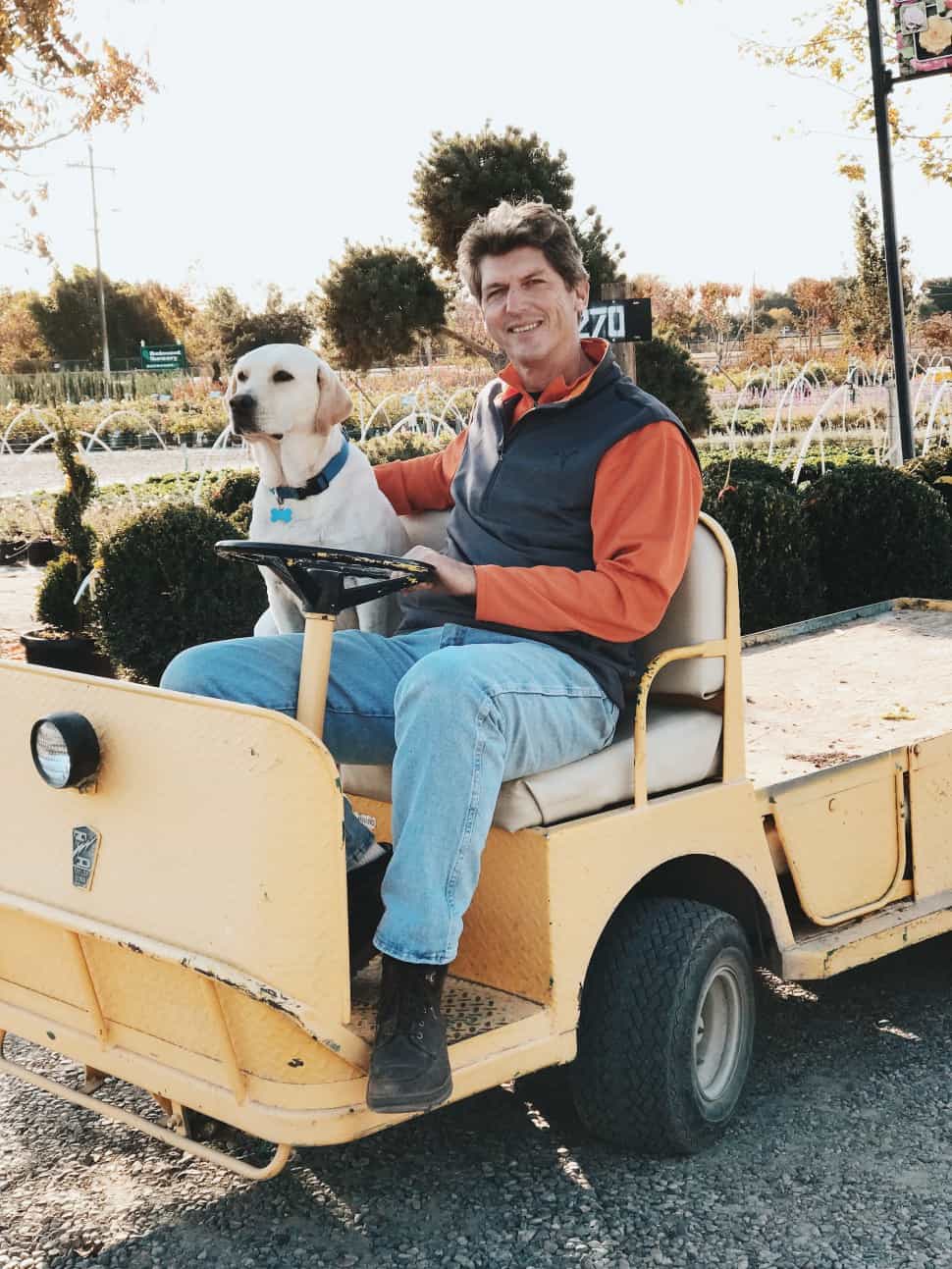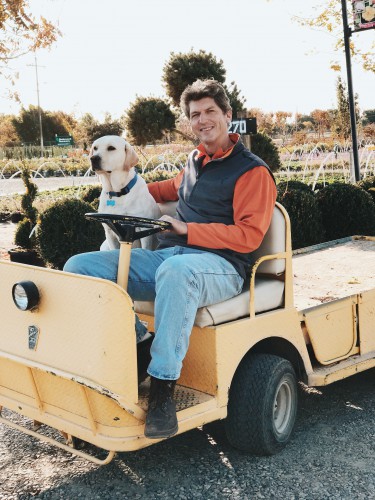 Meet Jon Reelhorn, President of Belmont Nursery in Fresno, CA. As a former baseball player turned flower farmer, John knows how much hard work and dedication pay off. Learn more about him, why he says he's never had a real job and how his staff helps drive his business!
CA GROWN: What are you doing today?
Jon: So we have three locations and they're about 10 acres each and we grow trees, shrubs and perennials. Today I'm getting ready for Thanksgiving, but on a typical day I usually spend the first three hours in the fields with the crews and reviewing what the priorities of the day are with the supervisors. Around 10 o'clock, I'm back in the office taking care of many different things. You'd think as a farmer, I wouldn't spend much time in an office but I spend an awful lot of time in the office.
CA GROWN: What is your favorite part about your job?
Jon: I tell people that I've never actually ever had a job. I grew up in Stockton and came to Fresno State on a baseball scholarship. I graduated with a degree in Plant Science and I played baseball for a living, so that was me chasing my boyhood dream. And now I grow flowers for a living, so I can't complain. I do believe we beautify the world and improve the quality of life for so many people. And I do love the challenges this industry brings because we grow so many different crops, I mean we probably grow anywhere from 200-300 different kinds of crops. For example, we're growing poinsettias now and it's a very difficult crop because you have to treat it at the right time, have the right light levels and you have to water it properly. There's also no value to a poinsettia on December 26, so you have to narrow down your window and there's really a lot to it. So you definitely take a lot of pride when you can get it done right!
CA GROWN: How do you give back to the community?
Jon: Oh boy, let's see. We're a sponsor of the Fresno Fair and we like attaching our name to local events like that. Most of our poinsettias go to non-profit organizations that are doing it for fundraisers like the Boy Scouts, Lion's Club or groups like that. They buy our product and it's a really good fundraiser for them because they're making a substantial amount when they sell them, it's a short window for sales and it's not a hard sell because everyone buys a poinsettia this time of year. So, I like that we can help non-profits make money to help others.
CA GROWN: What drew you into the farming profession?
Jon: I like to stress that farming includes more than just food. Farming is the environment too, we just farm in pots. But we do come up against the same issues as someone who grows their crops in a field. What drew me into farming was landscape design and landscape architecture and I loved the idea of shaping your space and making the environment more usable. I discovered that I wasn't great at taking a blank slate and making something out of it, but I am good at taking something that is partially done and making it better. And I love the idea of creating a plant from something so small. To think you can take a cutting from a coast Redwood, stick it in soil under some mist and make a new plant and sell it four years later for a couple hundred dollars, that's pretty amazing. There's definitely a lot of pride when you see the cartloads of plants that go from our nursery to the loading dock onto trucks and then they're shipped out to other nurseries.
CA GROWN: What are your hobbies or pastimes when you're not farming?
Jon: I'm a nature lover and a big fan of Sequoia National Park. I love hiking and being outdoors. My dog, Crash, likes it a lot too so we're always out there together. I'm a big Giants fan, so I love the watching them too!
CA GROWN: What advice would you give to someone who wants to become a farmer?
Jon: We really like to hire young people who understand how plants grow. If they understand that, then we can take them and teach them the specifics because every crop has specifics that they need to know. But if you're interested in farming, understand the biology and the big picture of plants and crops and how they grow. And it's a very rewarding industry. To grow a crop to fruition and then sell it, that's a great feeling. It's not just about the money, especially in this industry, but the job satisfaction is really great. I go to work every day and I never wake up and say "Uh, I have to go to work." Every day is enjoyable and sure there are days I'd rather be doing something else, but even when it's hot or cold, I enjoy what I do and that's worth a lot.
CA GROWN: What has contributed to your long-term success in the past and what are you doing to ensure continued success in the future?
Jon: Well, we started at the right time. For us, the housing market was pretty good when we took this over in 2001 and we were fortunate to make it through the recession, but it was difficult. I do my best to hire good people and hire them for the right reasons. We try to hire people that are half full and not half empty. We try to hire for the right attitude and not necessarily technical skills and all that. So my team is great and I try to empower them and give them the big picture on things and then get the hell out of their way. They're the ones that make things happen and I know I have a great team and by empowering them, I'm amazed at what they can do.
CA GROWN: What are some things you're looking forward to with your business?
Jon: Our niche is what's the next latest and greatest thing. In the fall, we hosted an event called Resilient Landscaping. Of course water is a huge issue right now, so we're working closely with the city, landscape architects and the decision makers to try to change and have lower water-use plants. Our vision is that we can shape our environment and make it better. For our garden center, we find the next latest and greatest. This appeals to not only plant heads, but also to homeowners because there might be a new color on a flower or something fun like that. So I work closely with suppliers that work with breeders to make the new plants, trees, flowers, etc.
CA GROWN: What's the most rewarding part of your job?
Jon: I appreciate when people recognize Belmont Nursery as being part of the community and being the experts in the industry. I took over this nursery because I thought it had tremendous potential. To be able to take it and become an even bigger part of the community and in the region, I think that's very rewarding.
CA GROWN: How does it make you feel to know that the business was successful through two generations and now you're continuing to build upon the legacy?
Jon: Farming is always a struggle because we have to live with the weather and what not, but the reason you keep going is because you want to leave a legacy. I don't have children, but I'll definitely be here for awhile and you can only hope to make a difference. You give back to the community and hopefully when I step away, I've only made it better. But I don't take it for granted though and I'm thankful for what we've done and what we have.