Meet a Farmer: John Newell of Windset Farms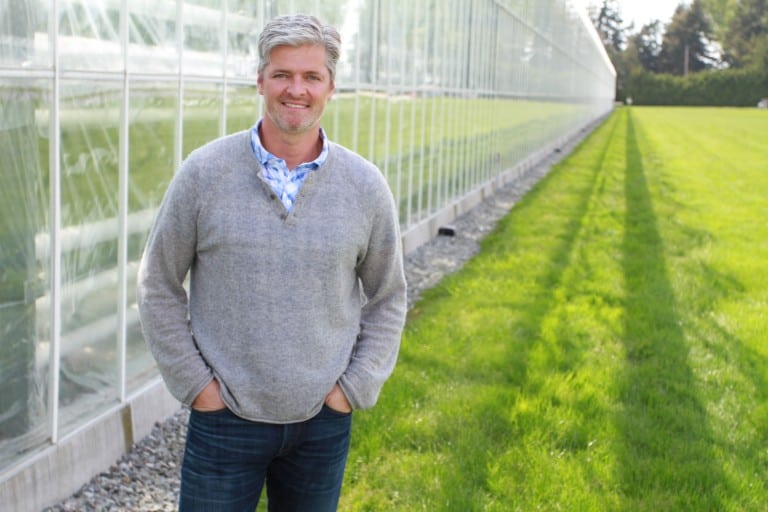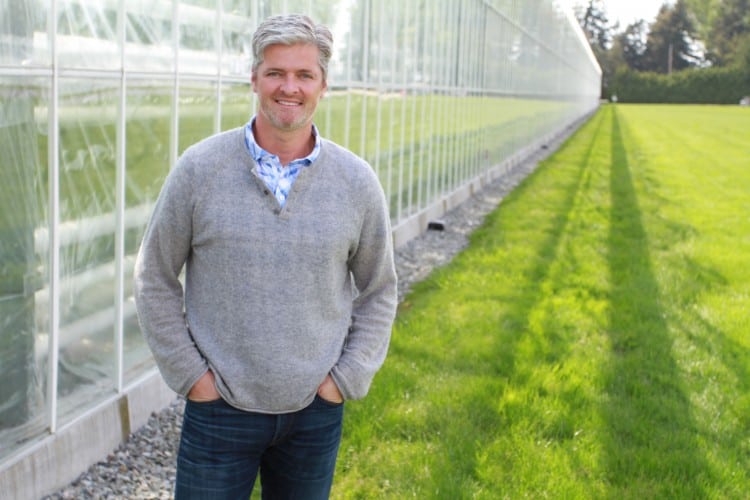 Meet John Newell. John's a greenhouse farmer. John's favorite part of farming is being able to promote healthy eating. We think John's pretty awesome!
CA GROWN: What drew you into the farming profession?
John: My brother and I looked to start a business together that we would both enjoy, using the skills we independently have. By putting those skills together we were drawn to the greenhouse business. We grew up on a farm but not a vegetable farm. We decided to get into business together and stop the career paths we were heading down. In 1991 and 1992 we both started working for a local farmer in this business to get the experience we needed in hydroponic growing. We chose greenhouse farming because it's knowledge based, technology driven and a leading edge in food production and farming. We really liked that. And of course we love that we are able to promote healthy eating.
CA GROWN: What advice would you give to someone who wants to become a farmer?
John: I think the most important advice I can give anybody is to identify what type of farming you enjoy. You should enjoy and get satisfaction in the genre of agriculture you choose. It can be anything from quality assurance, to marketing, to administration or field management. I think if you enjoy something you are going to be good at it and you'll get the most satisfaction out of it. Enjoying what you do is number one; everything else falls into place after that.
CA GROWN: What are you doing today?
John: Today I was talking to some of our growers regarding the start of our crop in California. We discussed the stage and quality of our crop. There are new crops coming in soon and the older ones will be going out. We're also going through some preliminary stages of changing the types of packages we use for tomatoes in California. I'm identifying different types of technology that can automate that. I'm not only looking at cost savings and efficiency, I'm looking at the marketing side as well. I look to see if it can be resealed, the shelf life and the different ergonomics that a consumer might like. We are forever changing our look and we always want to be on the forefront of our marketing and what consumers want. I try to identify the packaging our competitors are leaping into and I try to leap frog over that. If we don't push the envelope for what can be done we might get left behind.
CA GROWN: What is your favorite thing about farming?
John: I think my favorite thing about farming is having the ability to promote healthy eating. Also being able to develop new products and varieties that excite buyers, not just in the trade but actual consumers. I feel really good as a farmer to be able to promote healthy eating. It falls hand in hand with being able to market something new; having something in my head and having it actually become something someone wants. I love the game of being able to come up with something new, package it, grow it, trial it and consumers enjoy it.
CA GROWN: How do you give back to the community?
John: We give back to the community in a lot of ways. We have programs with schools where we donate product to their school or give financial help. We help fund intercity school programs where their students haven't been outside of their local community much, don't know where their food comes from or have very good eating habits and we teach them alternatives. We do an enormous amount of charity work with food banks. We are part of the California food bank network, not only Santa Maria but in all of California. We do a lot of in kind donations as well like community events.
CA GROWN: What are your hobbies or pastimes when you're not farming?
John: Being a dad, I have three kids so my hobbies are on the back burner. I'm usually driving my kids around to their events. But I do love to golf and ski. I also like just chilling with my family. I travel a lot so when I am home I like to just hang out with them.