Meet a Farmer: Jeff Huckaby of Grimmway Farms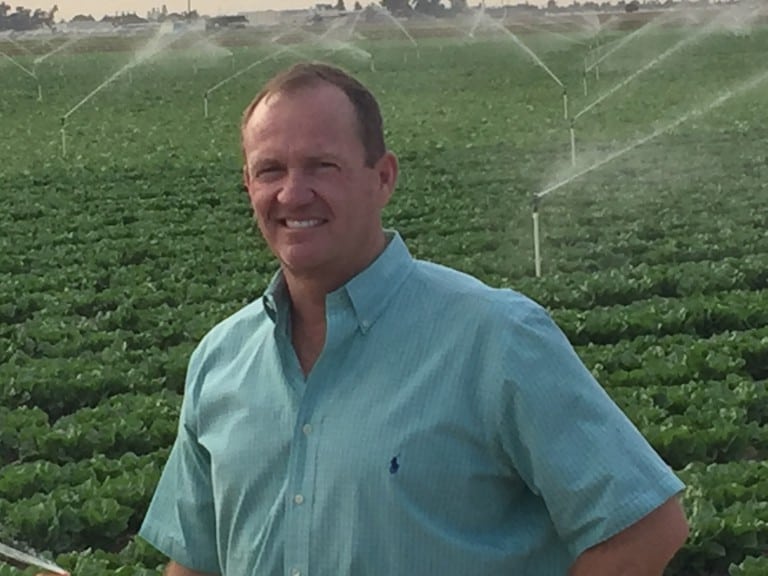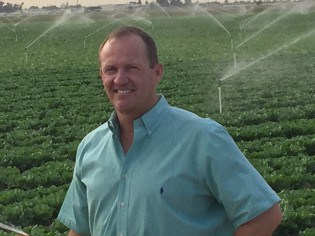 Meet Jeff Huckaby, president of Grimmway Farms and fourth-generation farmer. We chatted with him and learned why he loves farming so much!
CA GROWN: What are you doing today?
Jeff: I just finished with our organic harvest manager going over our organic harvest projections for the week. I'm actually getting ready to go look at a carrot trial where we are testing new varieties. There are tons of different varieties of carrots. There are different color varieties, from oranges to whites to purples.
CA GROWN: What is your favorite thing about farming?
Jeff: Well I love the fact that you take a bare piece of land, work it, water it, take care of it and about 50 to 120 days, depending on the product, later you have healthy, nutritious product.
CA GROWN: How do you give back to the community?
Jeff: I've served on several non-profit boards, agriculture advisory committees and the school board. I enjoy fundraising for these charities through BBQs and silent and live auctions.
CA GROWN: What drew you into the farming profession?
Jeff: I'm a fourth-generation farmer and I started working for my grandfather at age 11. I think when it's in your blood and you love what you do, it's hard to imagine doing anything else. Growing vegetables is a challenging but very rewarding experience.
CA GROWN: What are your hobbies or pastimes when you're not farming?
Jeff: I enjoy fly-fishing, traveling to professional baseball parks when I can and just spending time with my family.
CA GROWN: What advice would you give to someone who wants to become a farmer?
Jeff: Farming is an extremely fulfilling occupation if you don't mind working long days, 365 days a year. But if you love it and have a passion for it, it doesn't seem nearly that bad. I love farming and I love what I do, but it does require a commitment that's for sure.