J. Lohr Wines – A Legacy of Sustainability
J. Lohr Vineyard and Wines' nearly fifty-year presence in Paso Robles, Monterey County, and Napa Valley has made them one of the most popular, trusted, and widely distributed California wines. But what many people don't know is that the family-owned brand is also a major leader in sustainability. This commitment has been a guiding principle since the winery's inception in 1974. Founder Jerry Lohr traces that commitment back even further, to his family's farm in South Dakota.
"We didn't necessarily use the word 'sustainable' when we first started, but from day one, we were always working to improve the way we take care of our soils, water, air, and people." J. Lohr Founder, Jerry Lohr
Though "organic" and "sustainable" certifications wouldn't be on the radar for decades, Jerry was raised on what would be today considered an organic farm. There he learned the importance of hard work and good stewardship of the land to ensure it would be safe and usable for generations to come. These are values that Jerry passed on to his own three children who now manage the winemaking operation in California.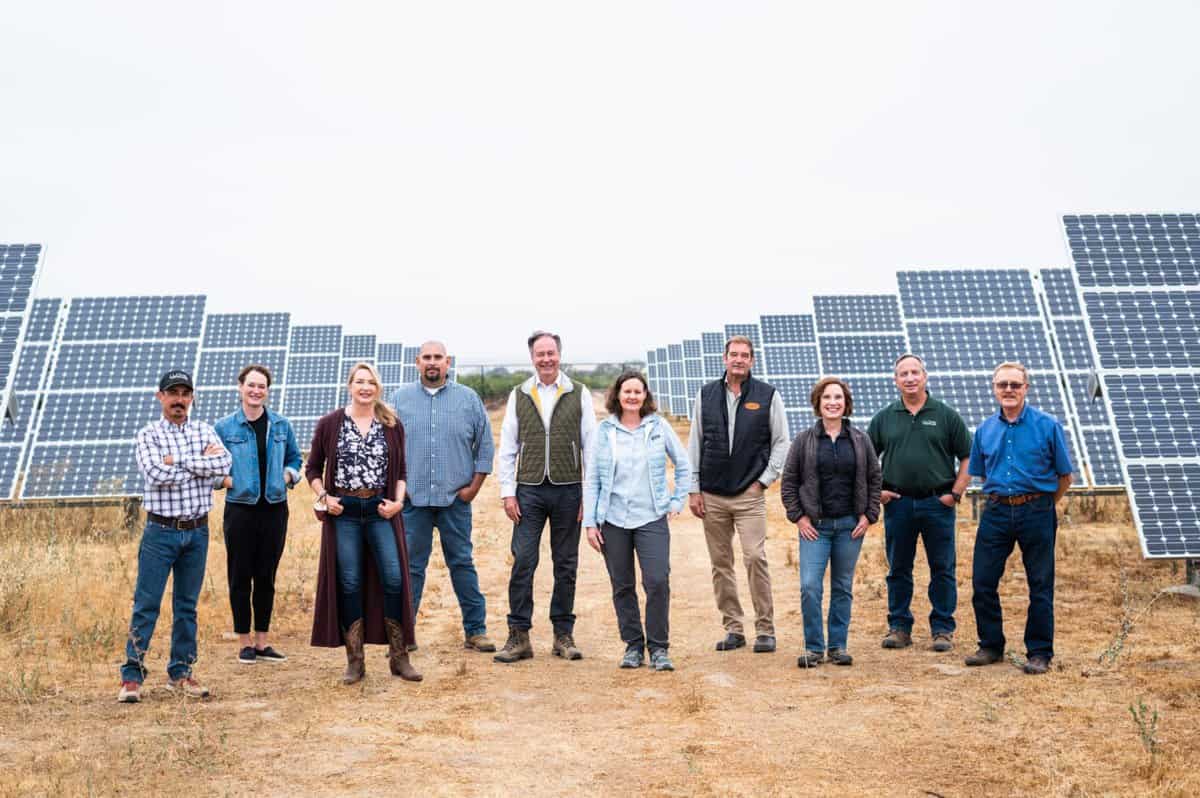 Family Matters
Jerry's children, Steve, Cynthia, and Lawrence, who oversee the program at J. Lohr, have taken their father's legacy of sustainability to heart. They view sustainable practices as being good for the planet, and good for business. Because J. Lohr was such an early adopter of sustainable practices, they have helped to pave the way by offering guidance for other wineries who want to follow suit.
Steve Lohr, eldest son and CEO of the company, holds leadership roles both at the California Sustainable Winegrowing Alliance (CSWA) and the Wine Institute. At J. Lohr, he oversees sustainability efforts and innovation and shares his insights with other industry leaders at seminars and online workshops.
"Sustainability at J. Lohr is both an ever-evolving goal and a day-to-day business plan. It includes farming practices that are sensitive to the environment, conscientious winemaking protocols, employee education, principled business procedures, shared research and best practices, and community investment and involvement. These are holistic, long-term approaches and programs that are ethical and efficient today, while also constantly looking to the future." – J. Lohr CEO, Steve Lohr
J. Lohr Chief Brand Officer, Cynthia Lohr, acts as spokesperson for the brand's sustainability efforts, hosting panel discussions at annual member and sponsor retreats. J. Lohr's COO, Lawrence Lohr divides his efforts between offering in-market support to distributors and key accounts, as well as working closely with founder Jerry Lohr on new and ongoing vineyard projects where sustainability is always on their mind.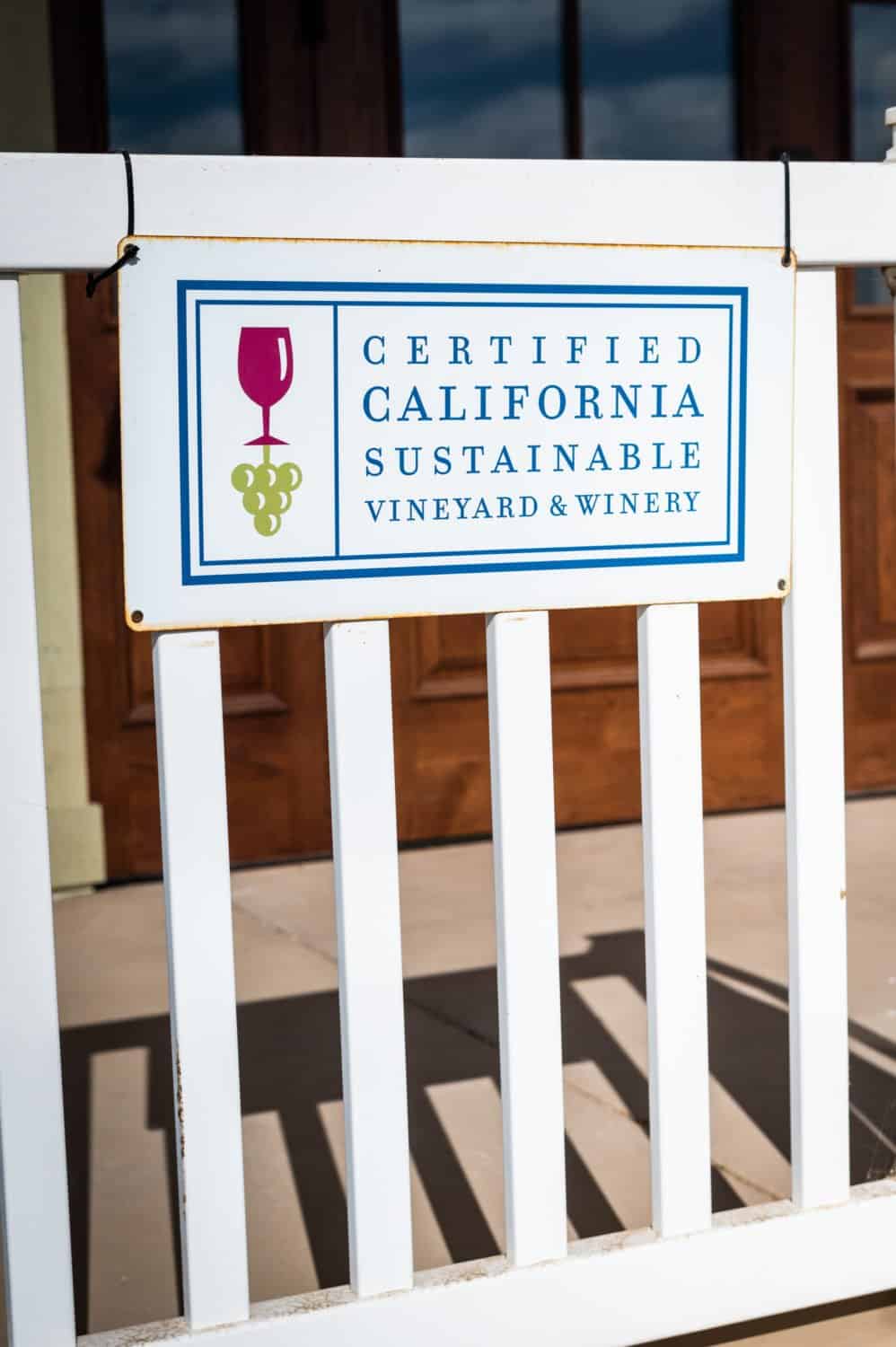 Sustainability in Action
Over the years, J. Lohr sought out ways to make their operation more environmentally friendly. They have earned "Certified Sustainable" status for vineyards each year since the California Sustainable Winegrowing Alliance first began certification in 2010. The leadership team places a strong emphasis on the "Three Es" that comprise the Pillars of Sustainability. The first is the most obvious, the environment – which entails caring for air, soil, water, and energy. The second pillar is social equity – investing in employees and the larger community. The final pillar of sustainability is one that many haven't considered – economics. Winemaking operations, like all farms, are a business. Being profitable is not only vital to its overall success, but it also allows more investments in environmental protections, the community, and the J. Lohr team.
J. Lohr has taken impressive steps to shore up each of the three Pillars of Sustainability. From water conservation and pest management, to packaging materials and clean energy, the brand is constantly looking to the future. In 2008, the team installed a 3-acre solar tracking array in Paso Robles, the largest of its kind in the industry. At their new facility in Greenfield in Monterey County, they recently completed work on a 920.7 KW flat mount system that will cover nearly 100% of their energy needs.
Beyond caring for the environment, sustainability also means caring for the community. J. Lohr participates in many philanthropic endeavors, including their partnership with the National Breast Cancer Foundation, Inc. The Lohr family has been personally affected by breast cancer, having lost wife and mother Carol Waldorf Lohr to complications from the disease. Through the Touching Lives Campaign, J. Lohr honors and recognizes her contributions and legacy, and donates $3 from the sale of every bottle of Carol's Vineyard Cabernet Sauvignon to the Breast Cancer Foundation.
J. Lohr also supports many investments in educational opportunities throughout wine growing regions in California. One such program is the J. Lohr Vineyard & Wines Fermentation Room and the J. Lohr Wine Sensory Lab at U.C. Davis. Another is the recently opened Justin and J. Lohr Center for Wine and Viticulture at Cal Poly SLO.
In 2020, J. Lohr was proud to receive the Green Medal Leader Award, presented by the California Association of Winegrape Growers, the Wine Institute, Lodi Winegrape Commission, Napa Valley Vintners, Sonoma County Winegrowers, and the Vineyard Team. This award recognizes their outstanding, long-term leadership in sustainability and their "ability to balance multiple objectives of environmental, economic, and social goals, excelling in these areas with sustainability being clearly integrated into the overall business."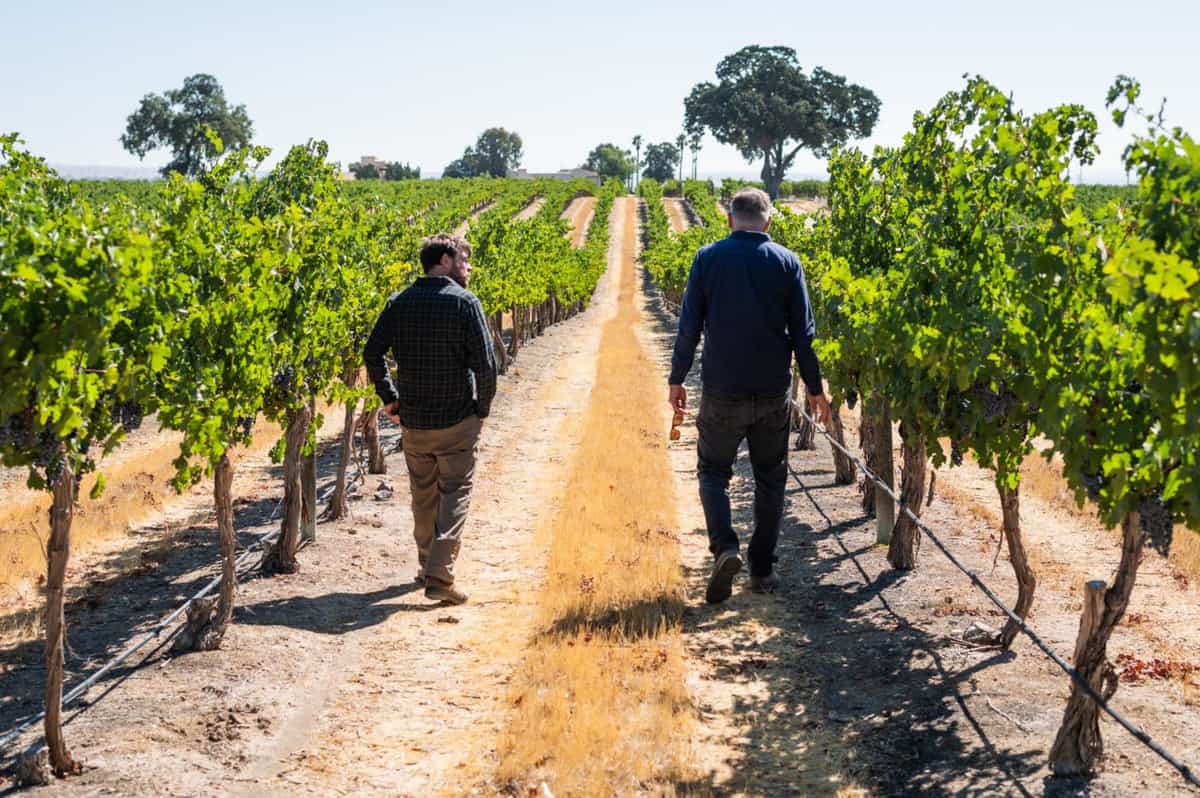 Keeping an Eye on the Future
While the pandemic certainly modified operations at J. Lohr and impacted in-person tastings, it also offered them an opportunity to reimagine their existing Paso Robles Wine Center. The center has undergone major construction to offer a new, upscale setting. Visitors will enjoy a more personalized experience and unique opportunities to sample more of the J. Lohr portfolio of wines, many of which will only be available at the new and improved Wine Center. They plan to open their doors to guests in early 2022.
While visitors anxiously await the opportunity to return to the Paso Robles Wine Center, there are many excellent J. Lohr wines available at supermarkets and in wine shops. Today, over 23 of J. Lohr's wines bear a "Sustainably Certified" seal on the back of the bottle. It's a simple way for consumers to quickly identify "green" wines, and an assurance that every stage of the winemaking process, from "soil to bottle" maintains best practices when it comes to sustainability.
For more information about the J. Lohr brand, wines, and sustainable practices, visit their website.
This article was written by Alison Needham, photos by James Collier.