How to Make a Flower Crown
Did you know June is California Grown Flowers Month?  Seeing as though June is the season for all things commencement related we thought you could use a little floral DIY to learn how to make a flower crown from start to finish.
Graduation celebrations and wedding season are in full force in June and for good reason. The bounty of fresh-cut flowers available in June is unparalleled to any other time of the year. Just one walk through the flower mart or floral section of your local grocery store will enlighten your senses and thrill your inner horticulturist.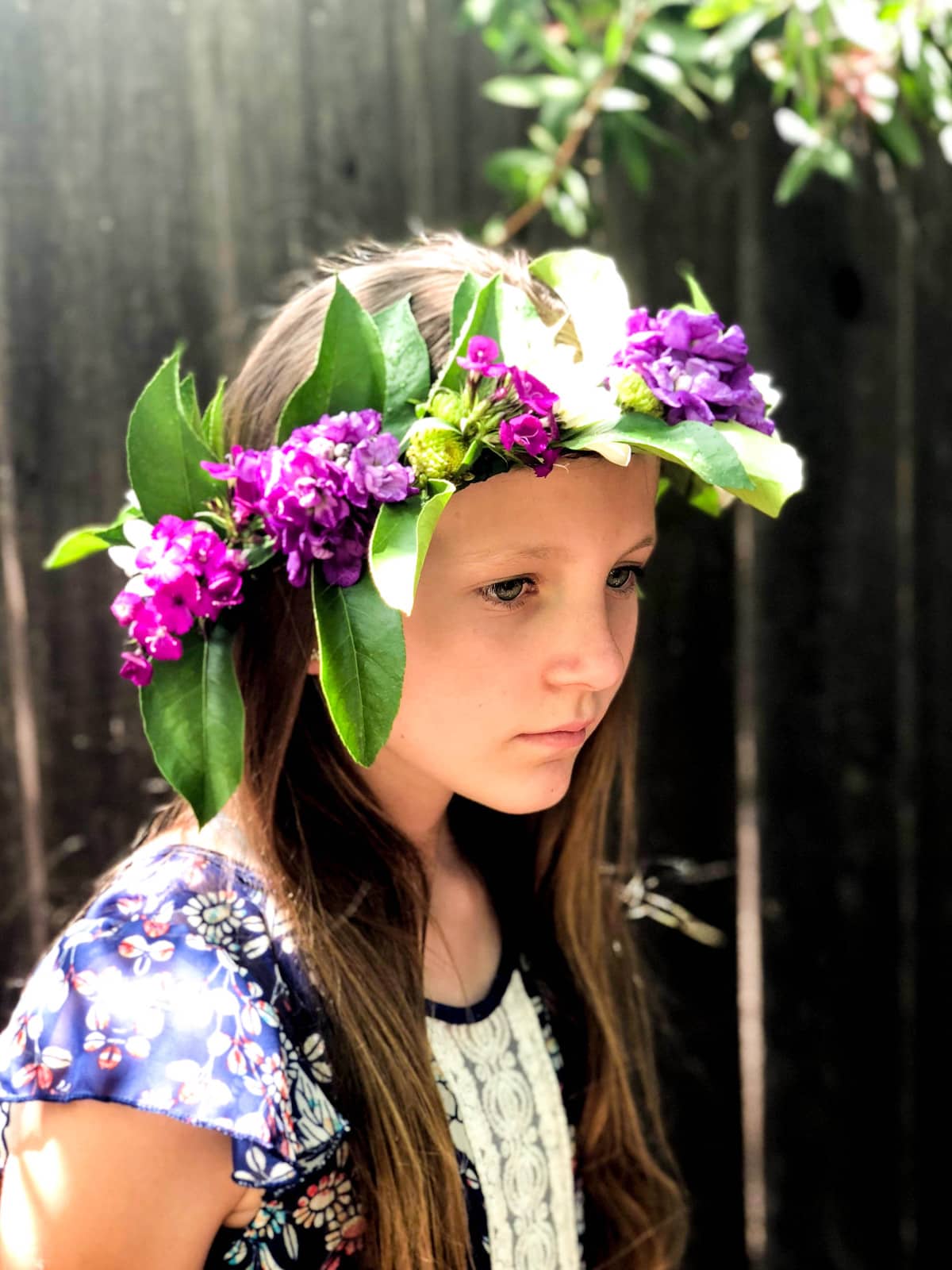 "California is America's premier growing region for high-quality cut flowers," McGuire said. "No one does it better than Golden State flower farmers, and because of their hard work, California accounts for 75 percent of all domestically supplied cut flowers in America." – State Sen. Mike McGuire
How to choose flowers for a flower crown.
If you know anything about me, it's that I am a huge fan of fresh flowers. Every time I'm at the store or market, I always grab a bunch of fresh-cut flowers to take back home.  Here is one of my best shopping tips for finding cut flowers from California.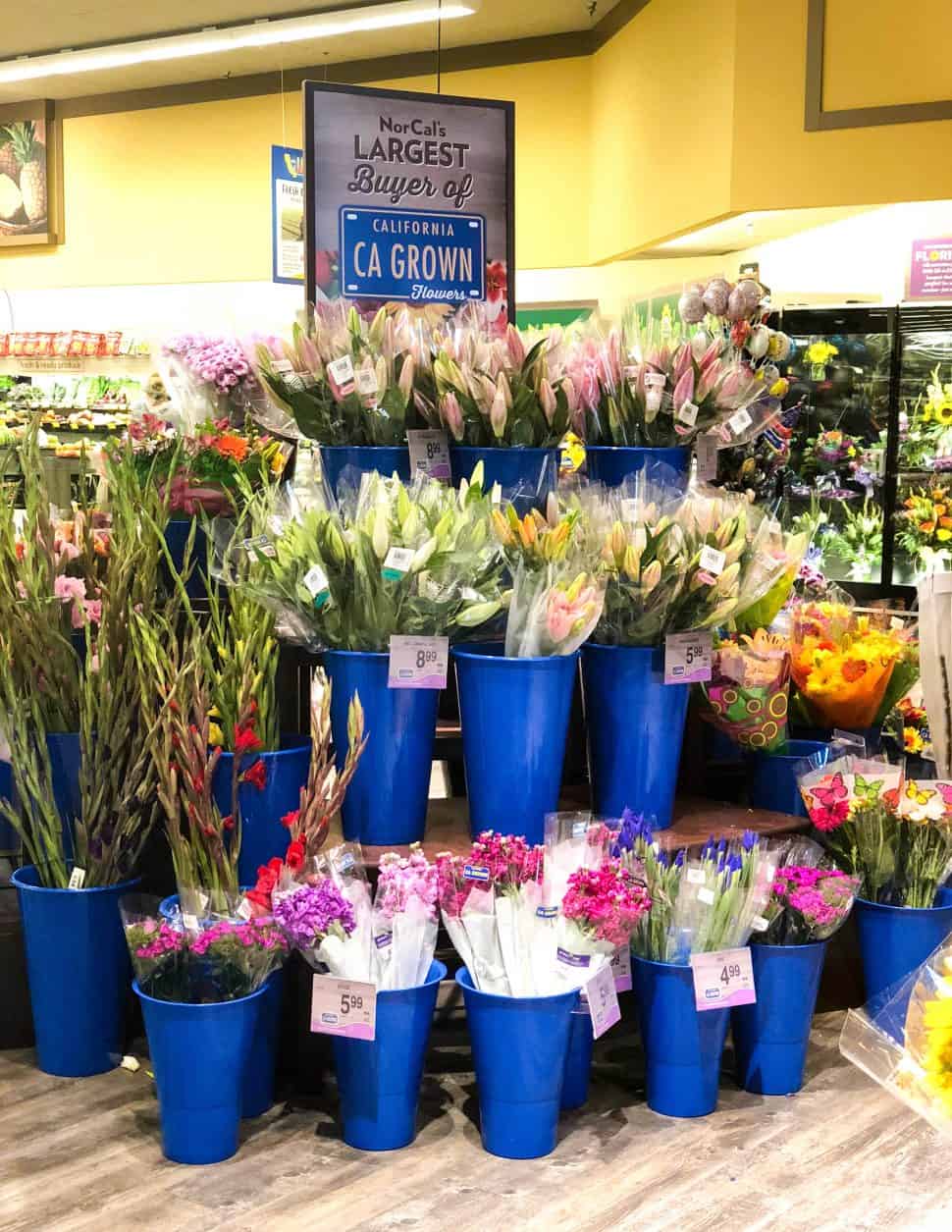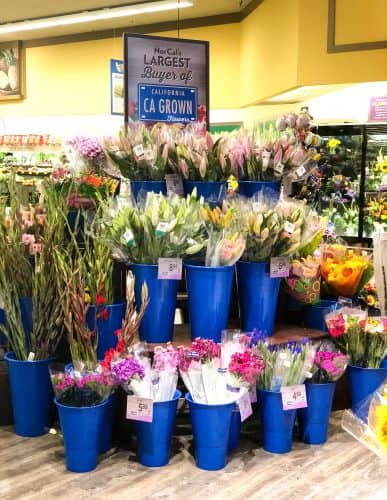 Have you seen blue buckets of flowers at the grocery store?
To make finding beautiful selections of California Grown Flowers easy, Safeway's Northern California Division launched the "blue bucket campaign!"
Fresh California-grown flowers are displayed in large blue buckets…. they are kind of hard to miss! Beautiful combinations of flowers and greenery just waiting to be chosen and brought home.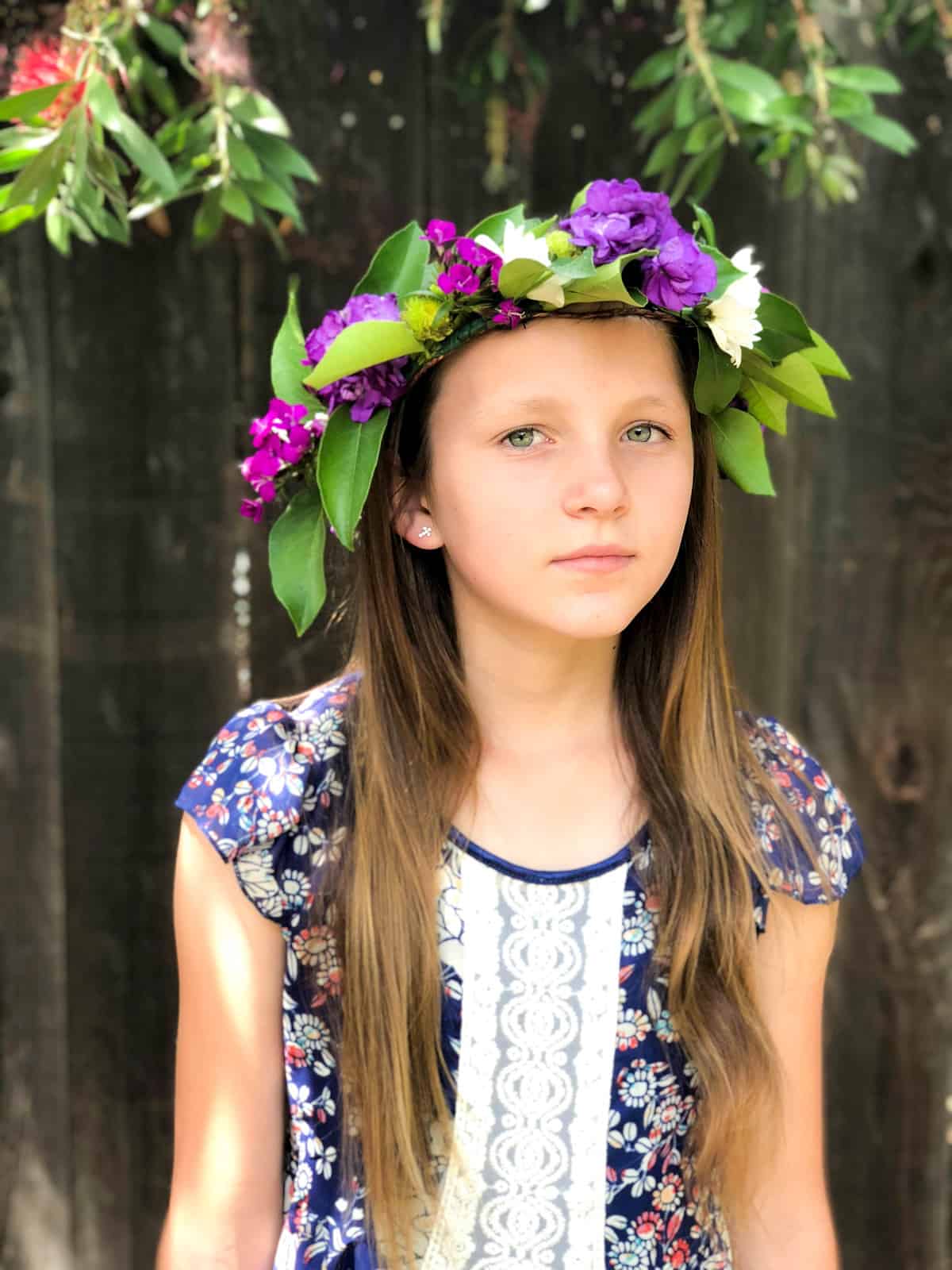 My daughter has been asking for a floral crown to wear to school so I decided to take some of my fresh flowers and made her a crown.
 It was super quick and can be made a day in advance if you keep it in the fridge. I thought it would be a great addition to any cap and gown decoration too.  Can you imagine walking to get your diploma with a crown of fresh flowers?  Talk about a California goddess!
How to make a flower crown step-by-step.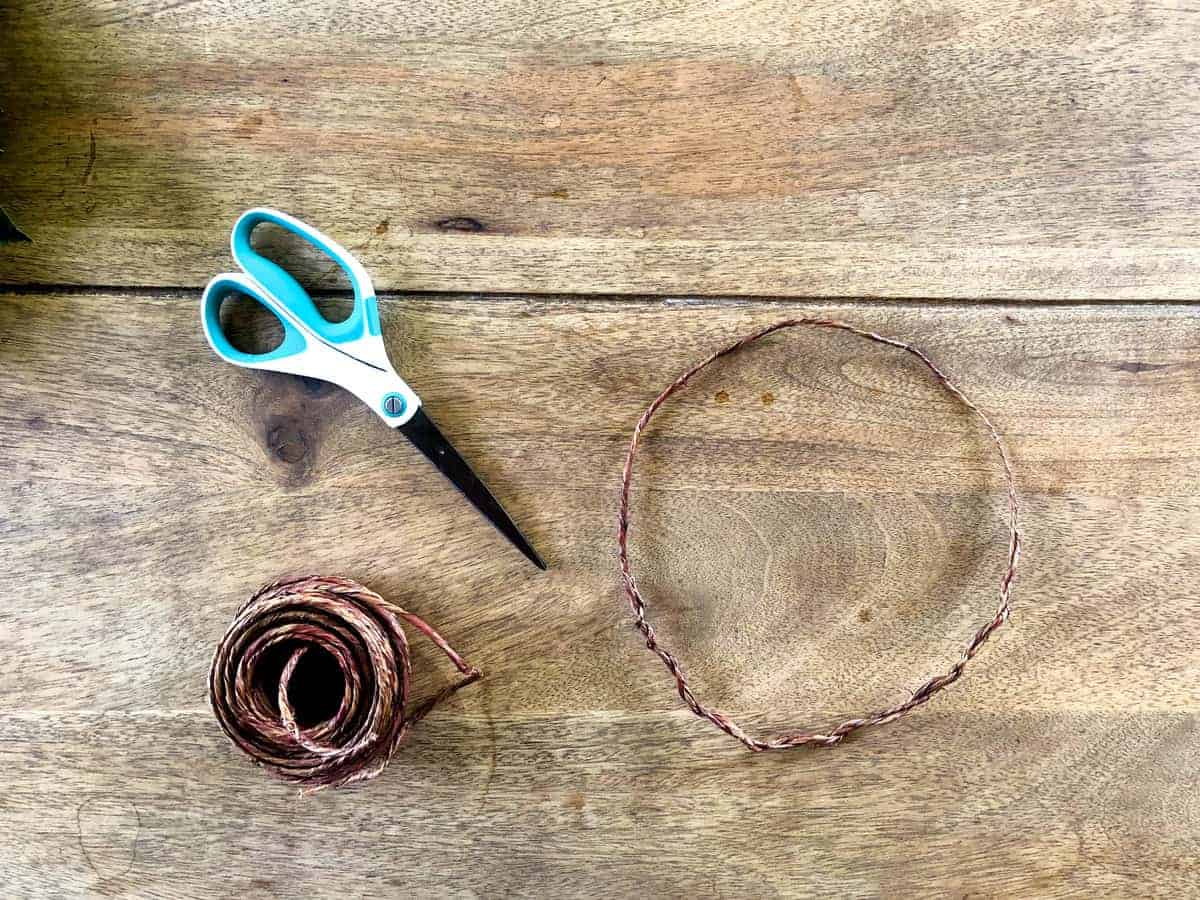 How to make the base of the flower crown.
Measure the head for whom you are making the flower crown. Add an inch so the finished crown softly lays on her head.
Cut an appropriate-sized segment of raffia-wrapped wire from the craft store and create a loop for the base.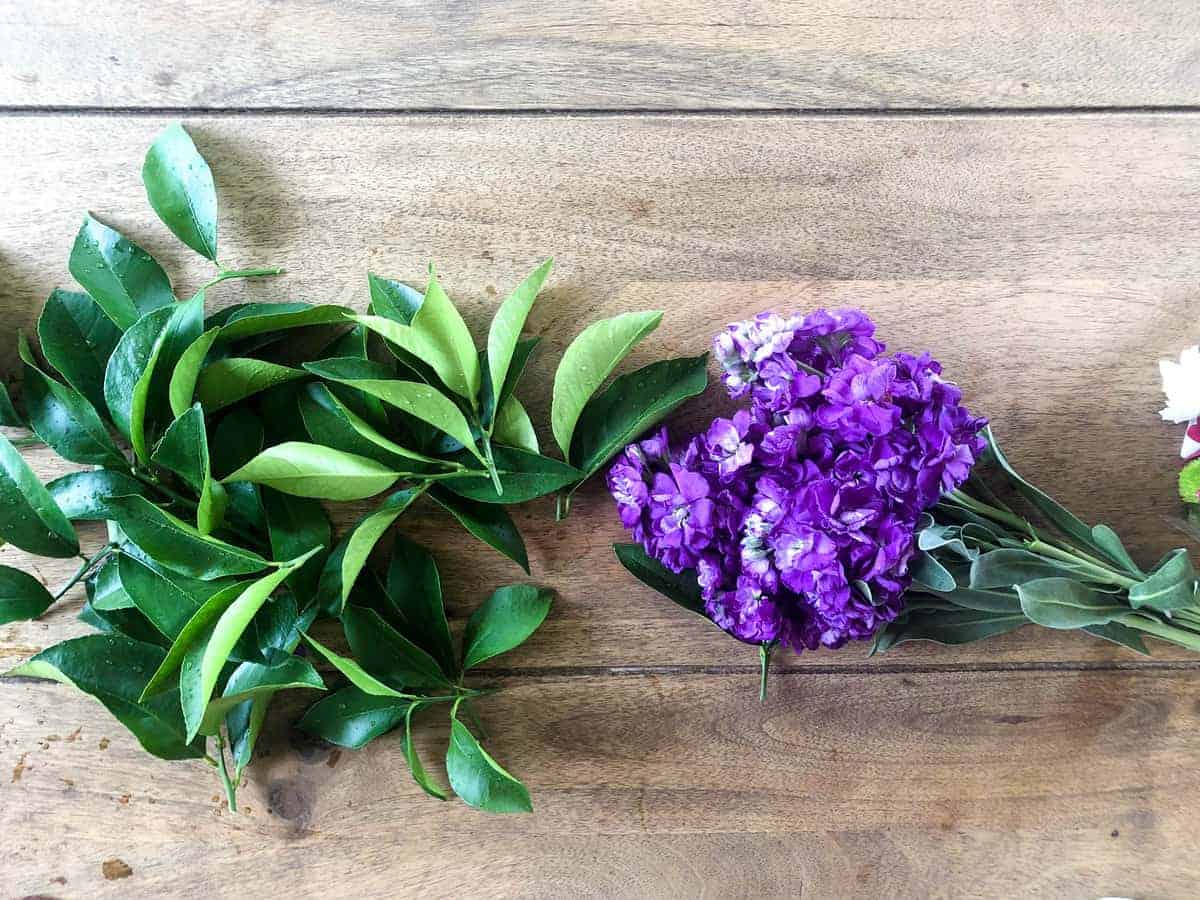 Measure and snip flowers.
You can use store-bought cut flowers from California for this project or even use greenery clippings from your yard. We used newly sprouted orange leaves from our tree for the greenery on our floral crown!
If you use any homegrown flowers or greenery be sure to give them a really good wash first.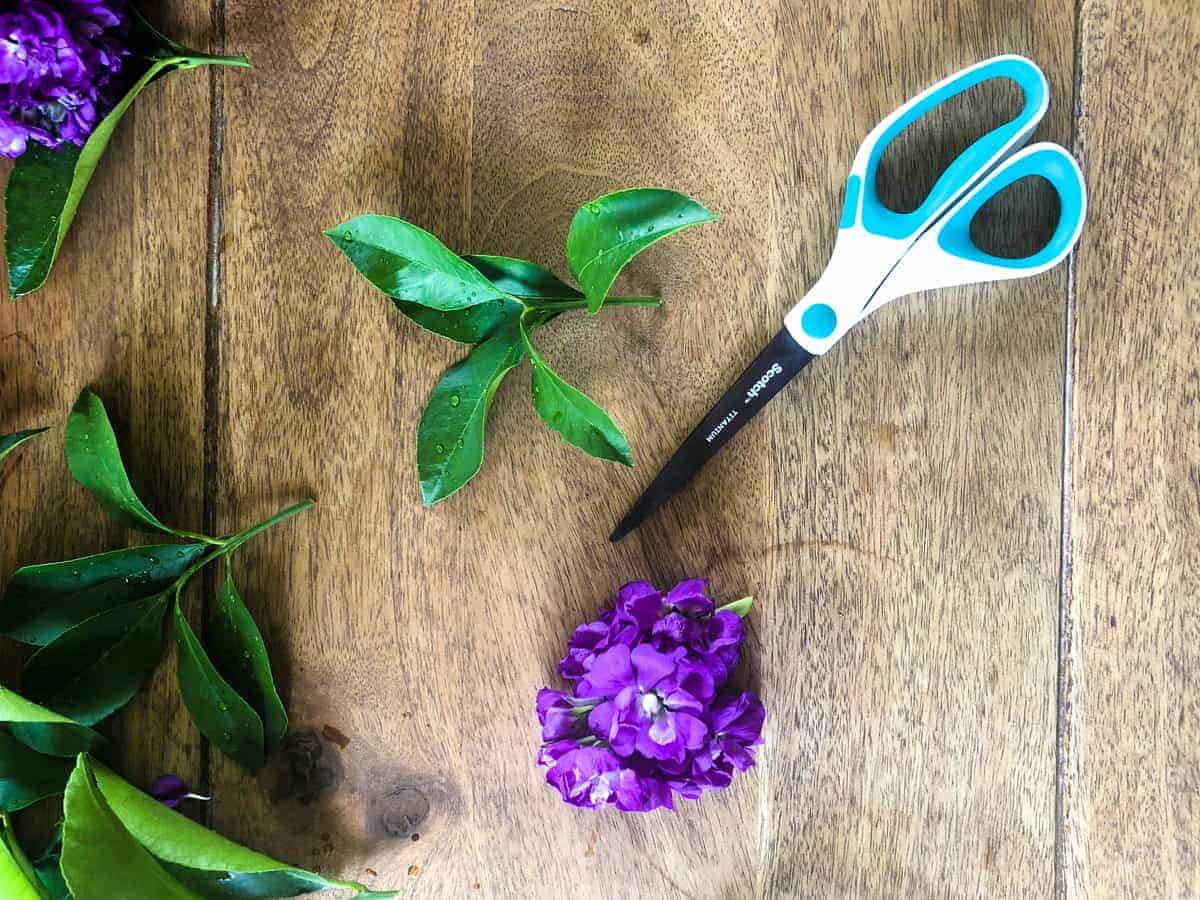 Snip, snip!
Cut the bloom and any leaf-cuttings to the same length on the stem.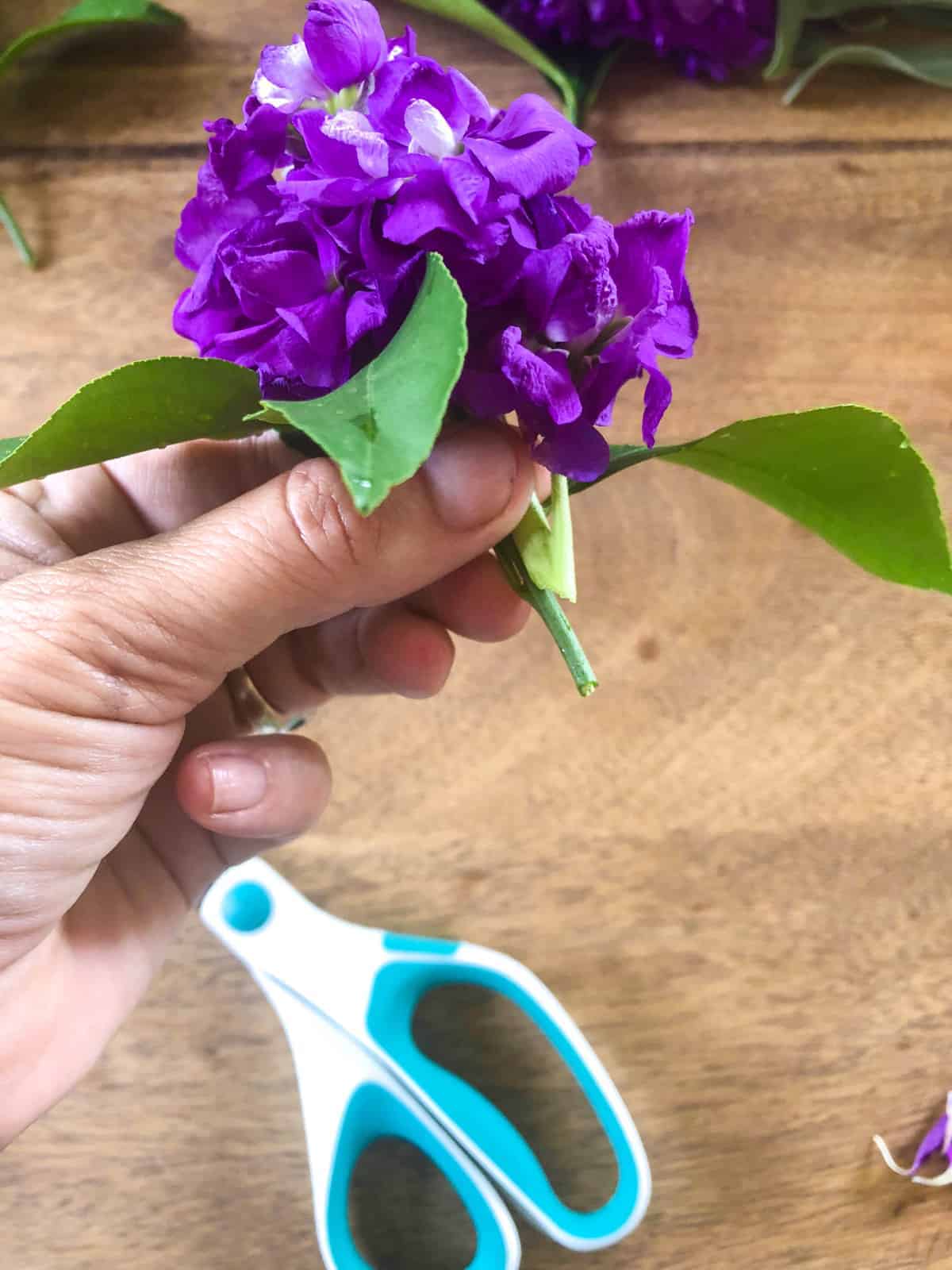 Wrap the stems together with floral tape. (also available at craft stores)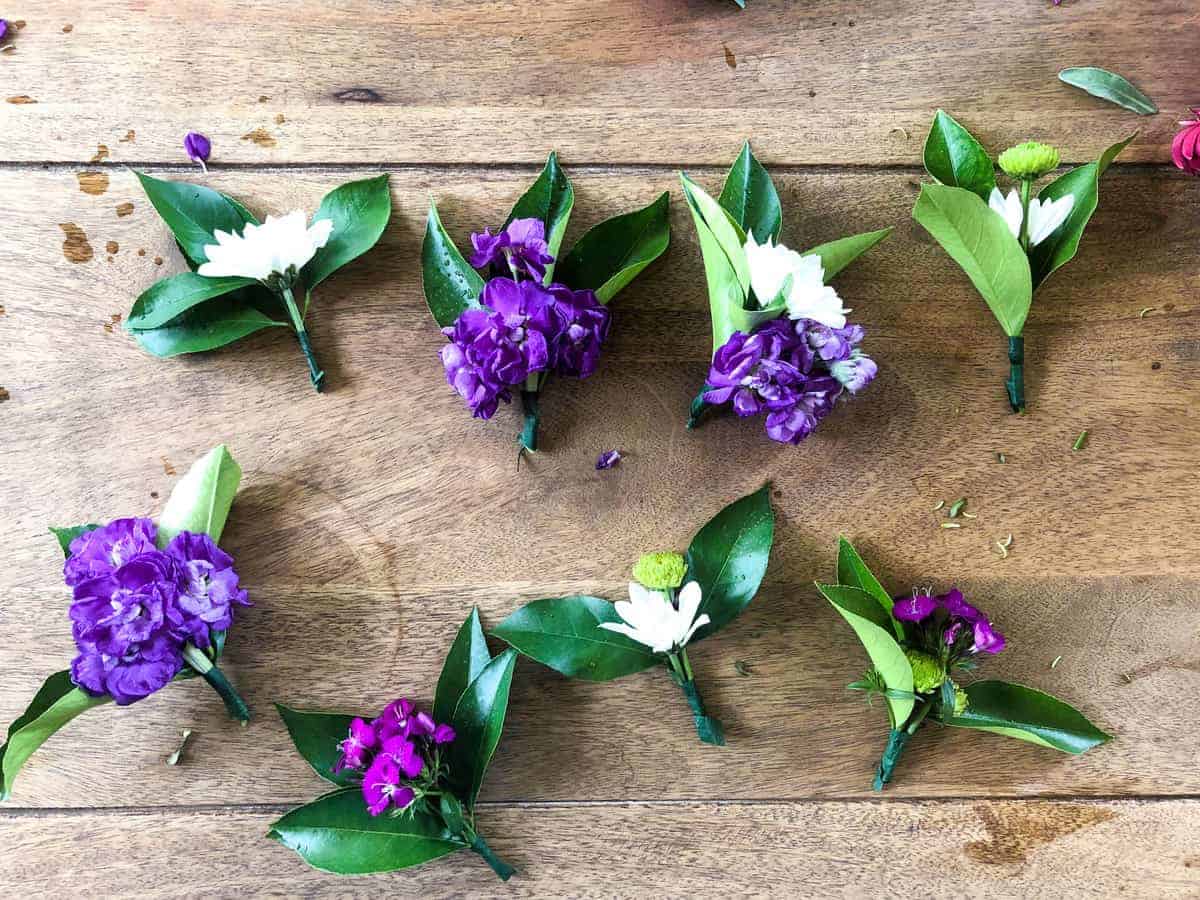 Repeat and repeat and repeat.
Continue to make these little floral bundles until you have enough to completely wrap around the raffia base.
We actually used 12 for this crown!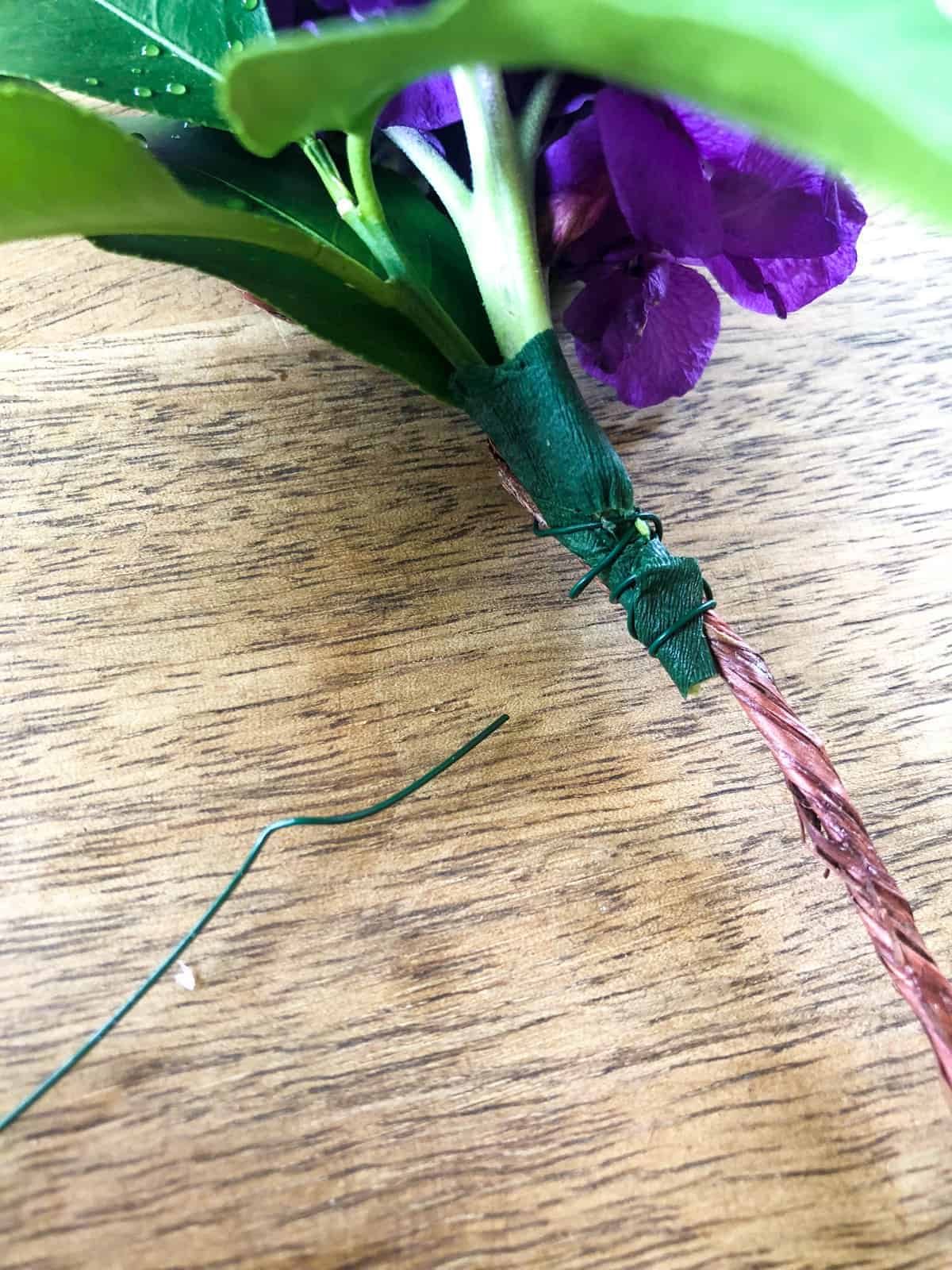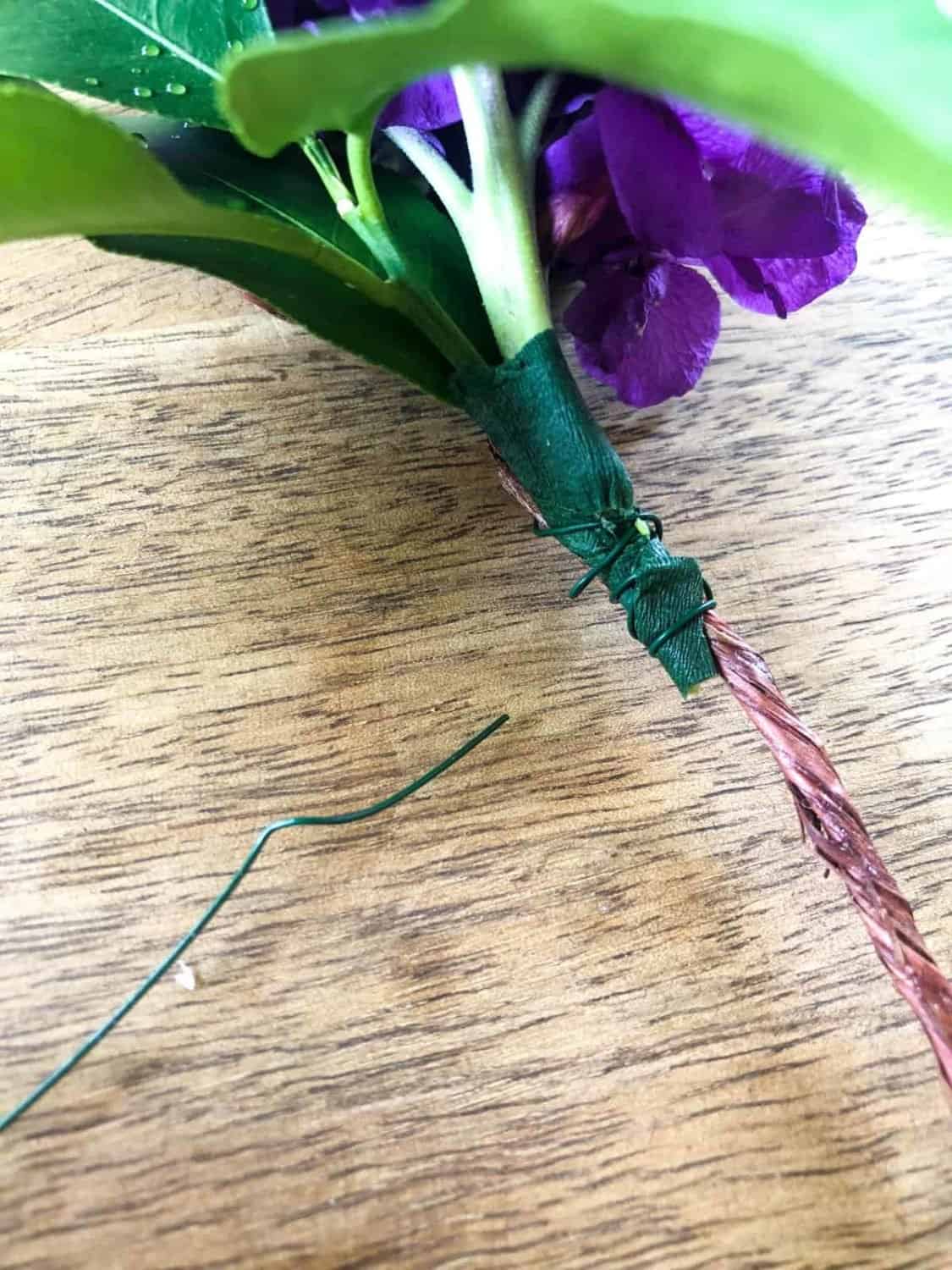 Start wrapping!
Using floral wire, wrap the stems to the headpiece and fasten securely.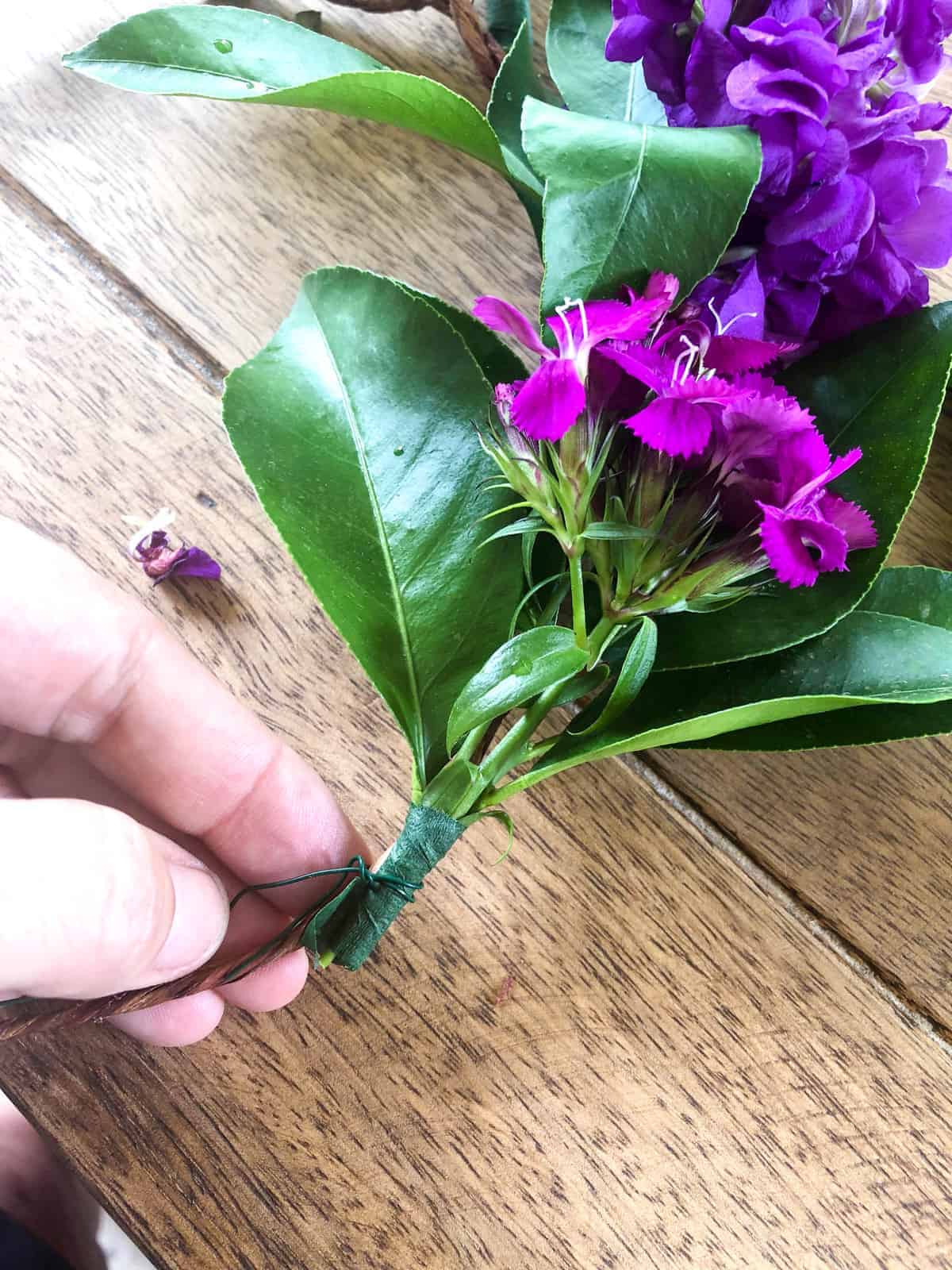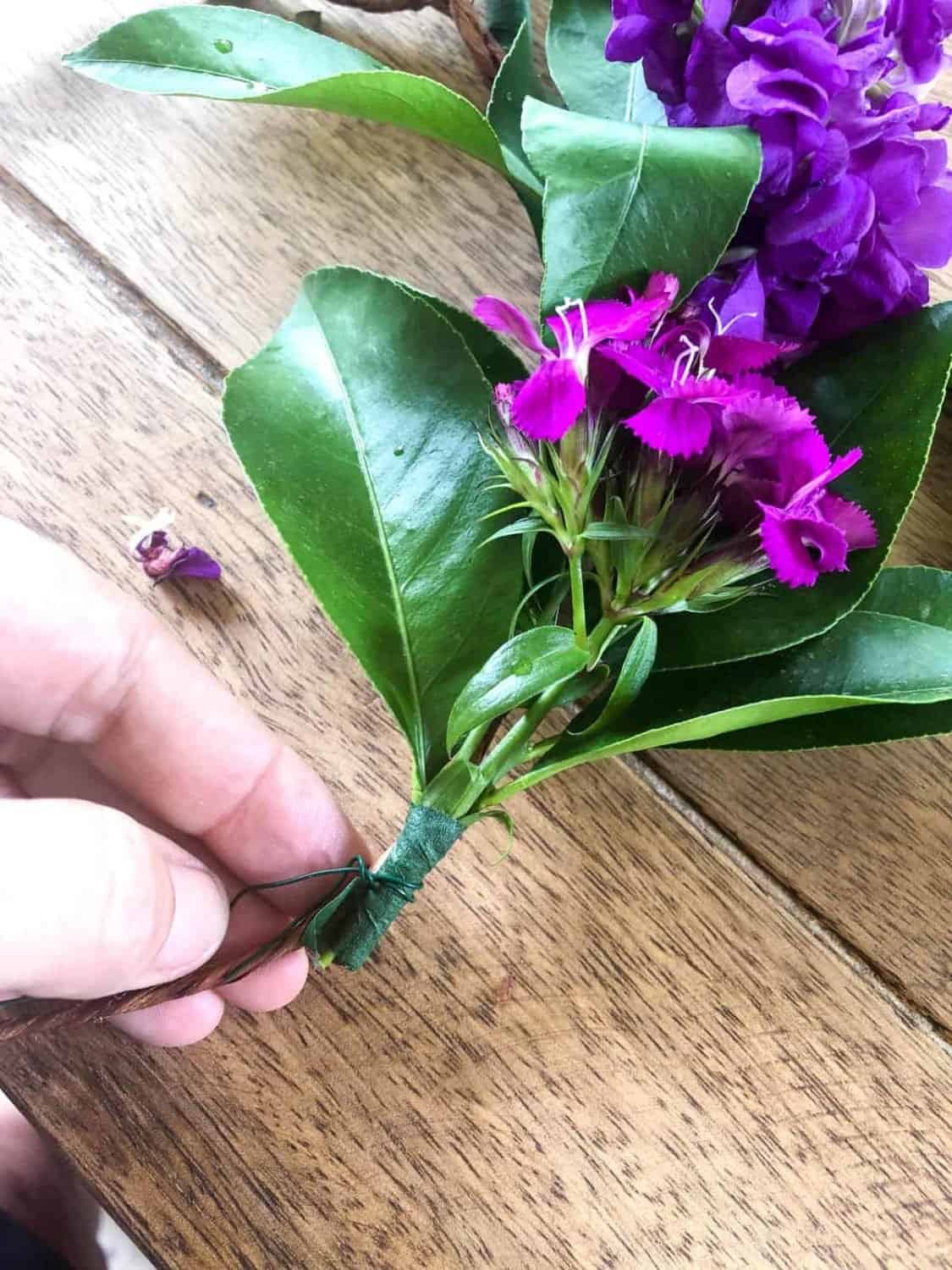 Now we layer.
Lay the next sprig on top of it and fasten. Keep going around the entire headpiece until fully covered.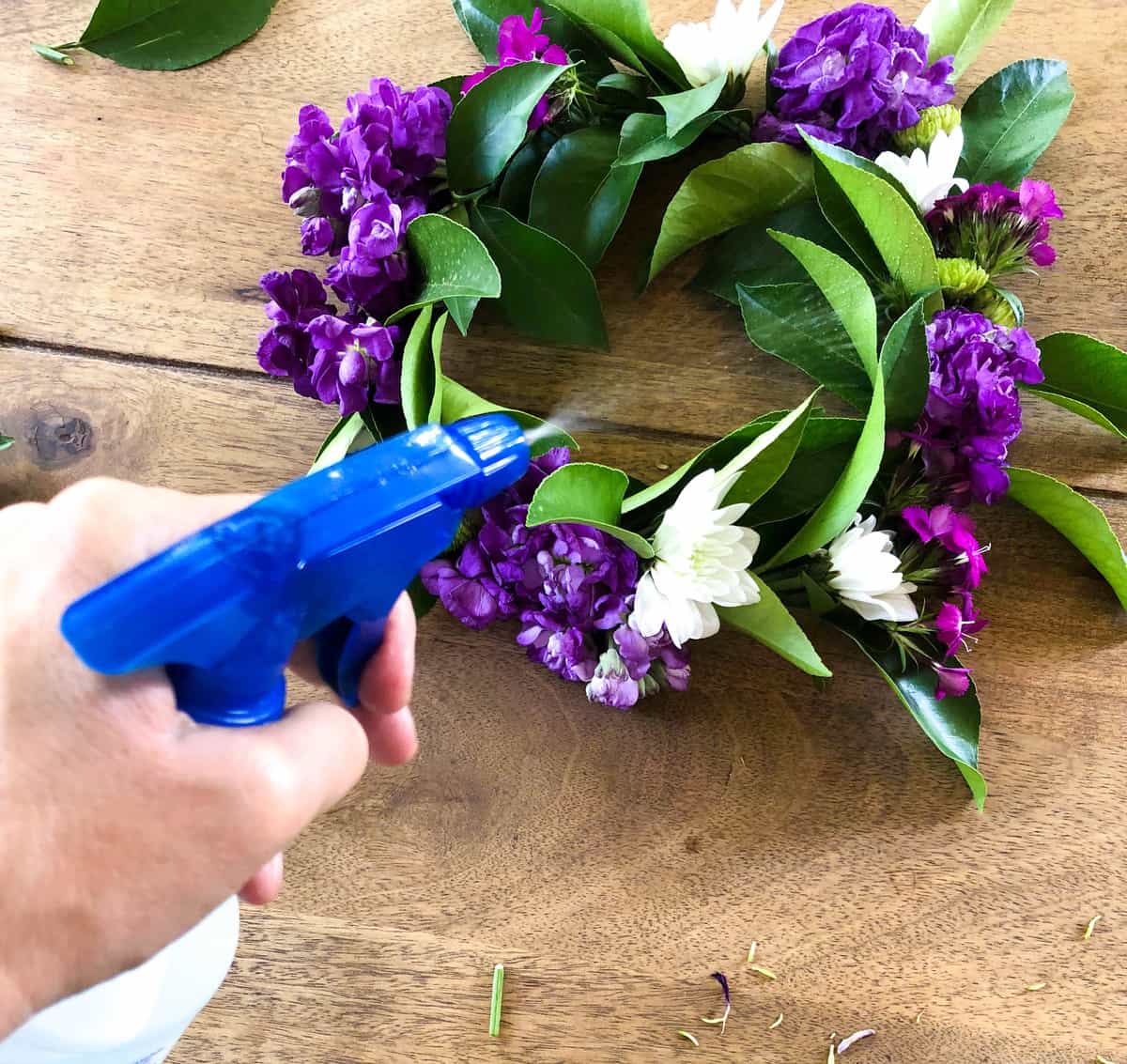 Once the floral crown is completely assembled spray with water often to keep as fresh as possible.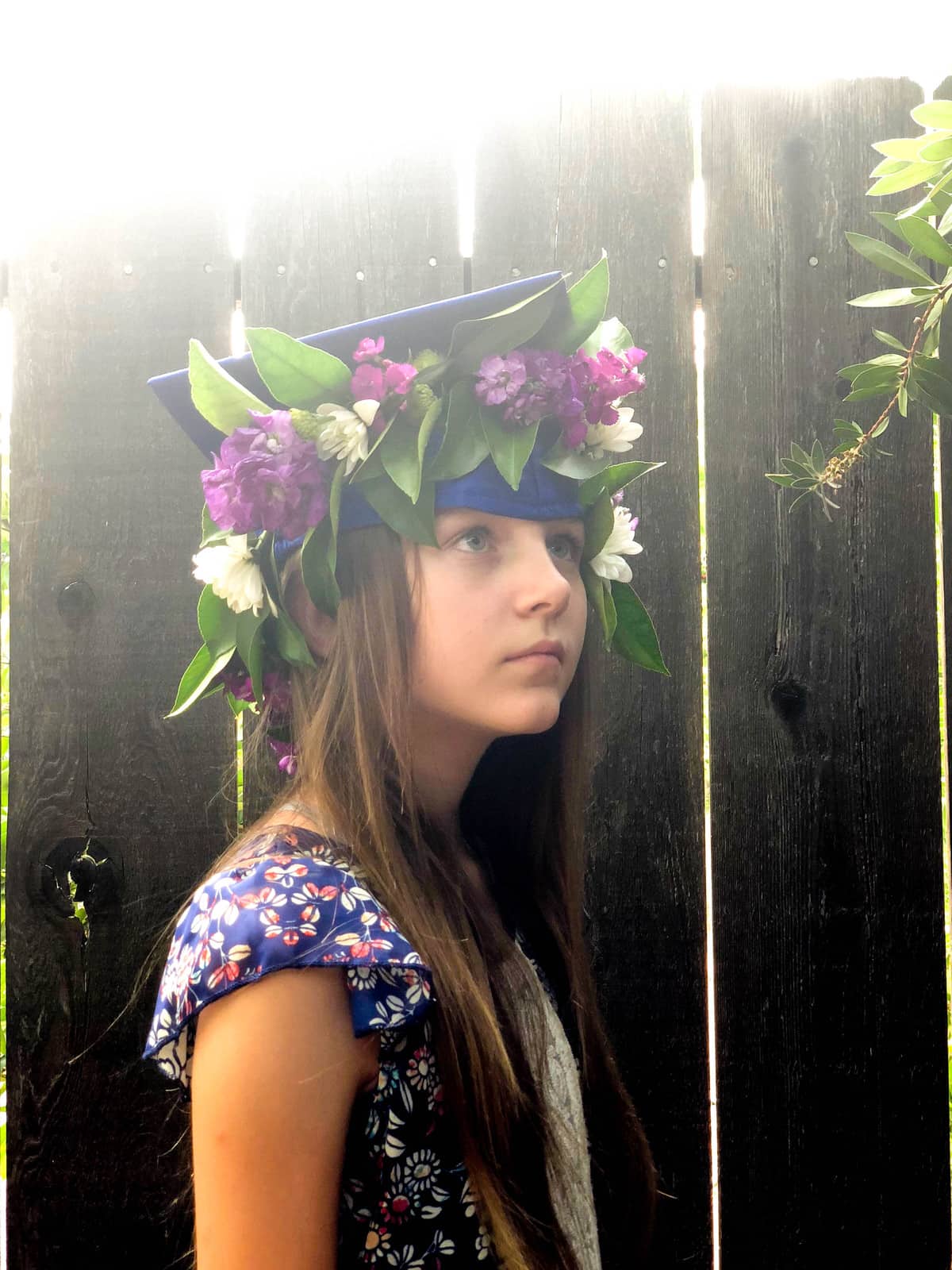 Even more DIY projects with California Grown flowers!
Do you love a good flower craft? Us too! Keep scrolling for more floral how-to's to celebrate California Grown flower month!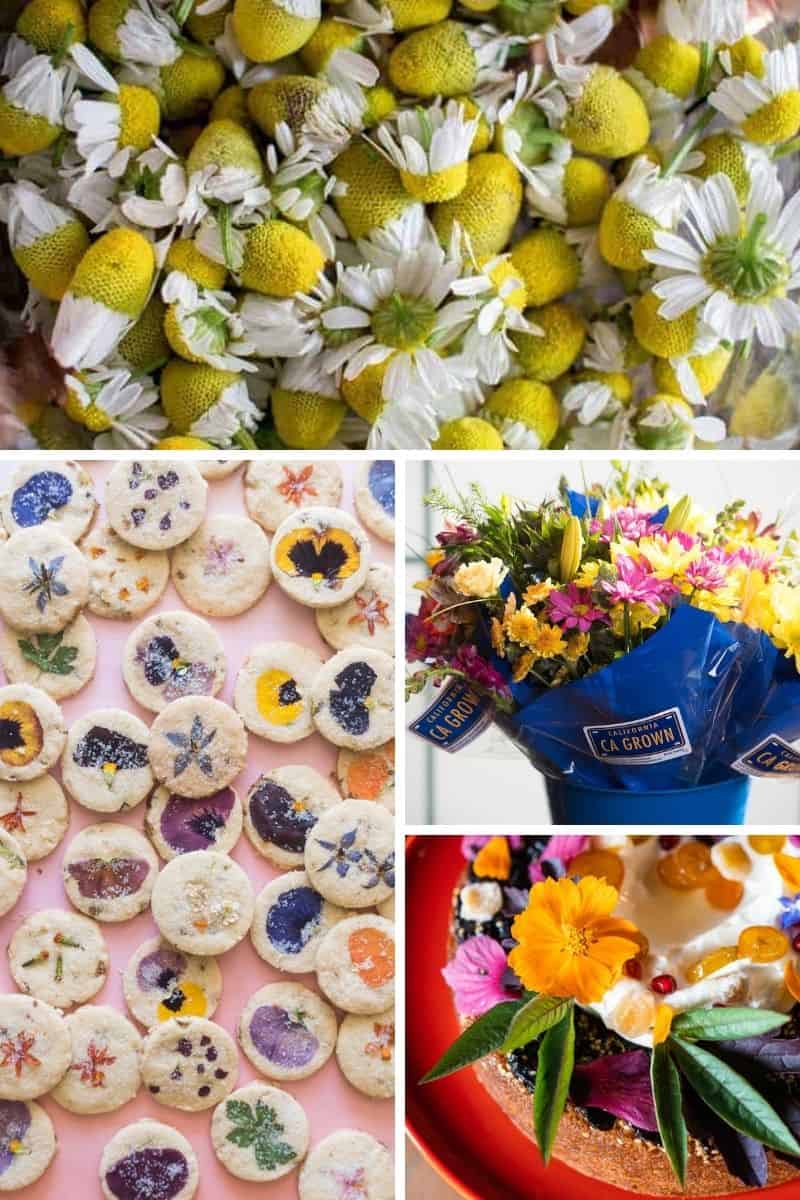 Did you know that California is America's leading producer of high-quality cut flowers and greens? Our state supplies over 75% of all domestically grown cut flowers in the United States. We just happen to know a thing or two about how to cook and decorate with cut flowers too!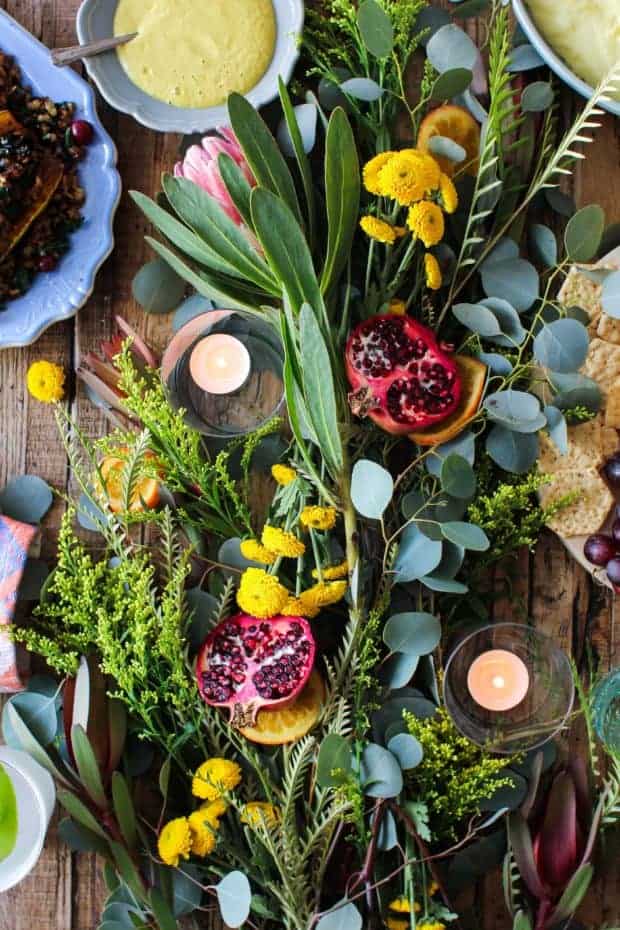 How To Create A Festive DIY Centerpiece
There are lots of ways to build a beautiful floral centerpiece for your table using cut flowers this is This Mess is Ours' favorite!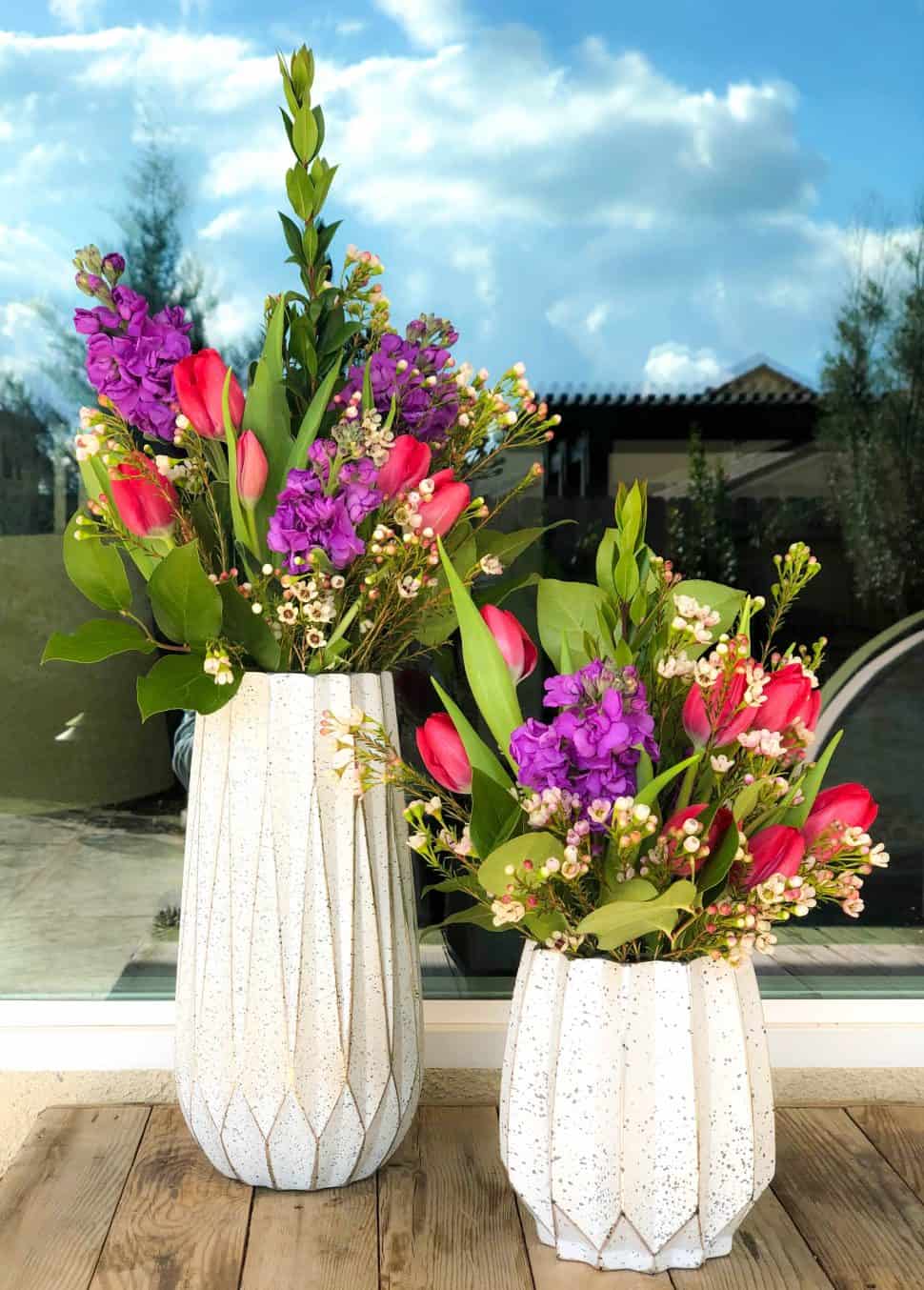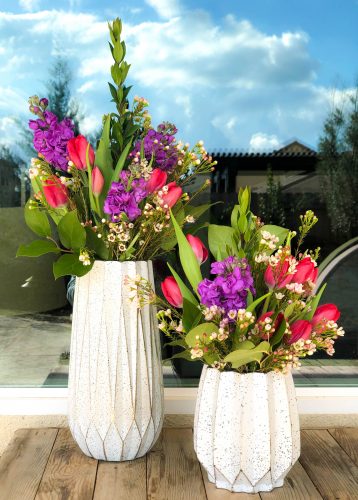 Learn how to make your own DIY Floral Arrangement with CA Grown blooms! Yes, you can style your own flower arrangement at home!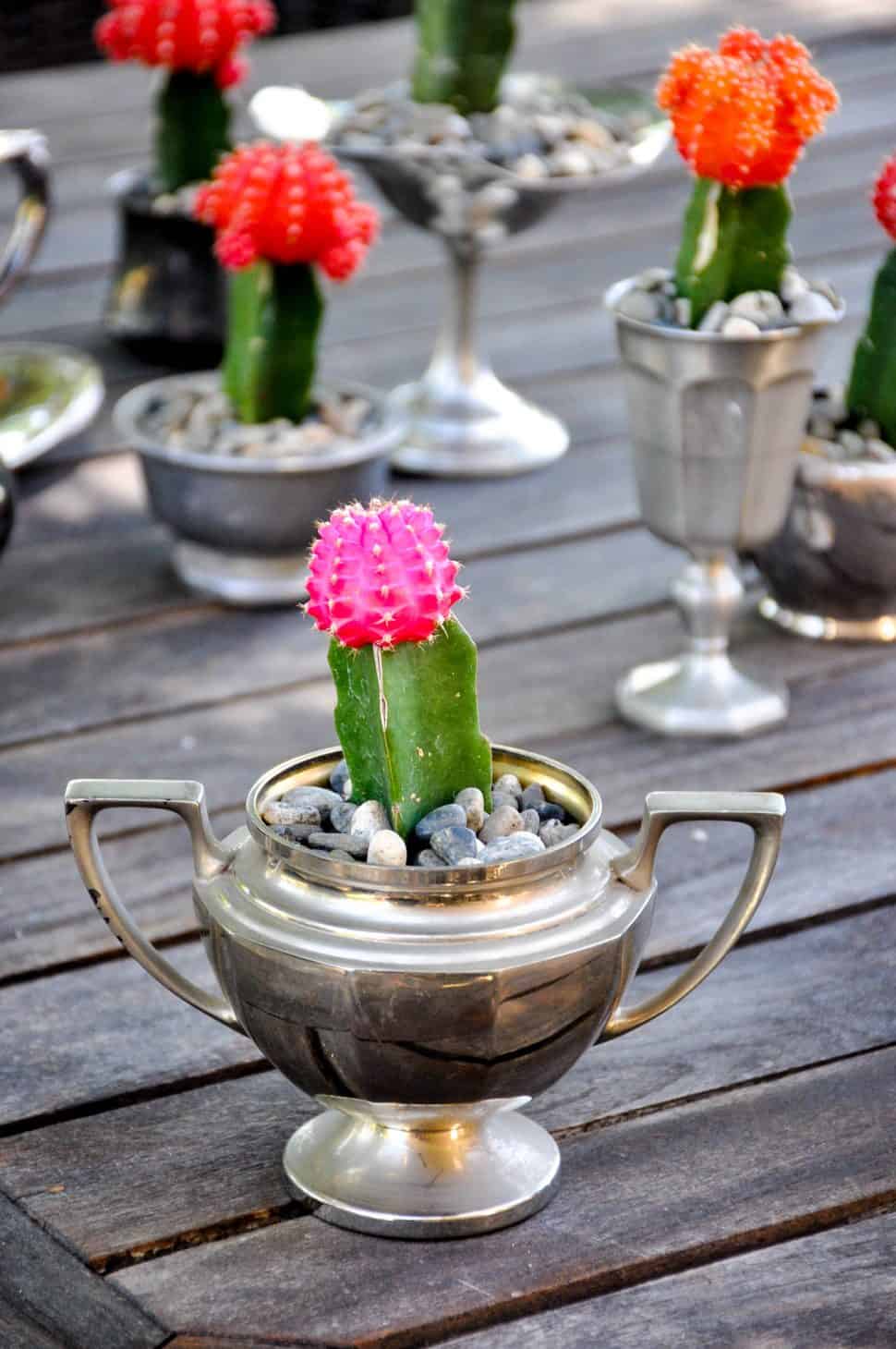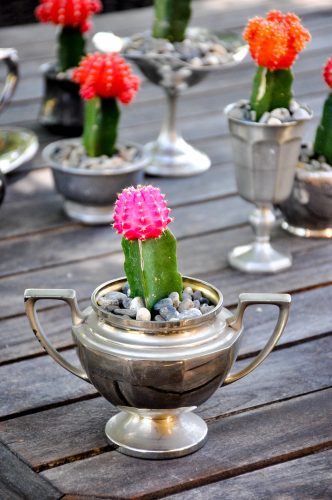 California Cacti Favors
Quaint, colorful, and easy to care for, who wouldn't love this living party favor?!