Big Taste at Big Sky Cafe ~ San Luis Obispo
Delectable urban fare and streaming natural light are the clear winning features of this downtown SLO cafe. It's rustic brick exterior and funky metal patio surround create a picturesque setting for a quick lunch with friends or a relaxing dinner with family.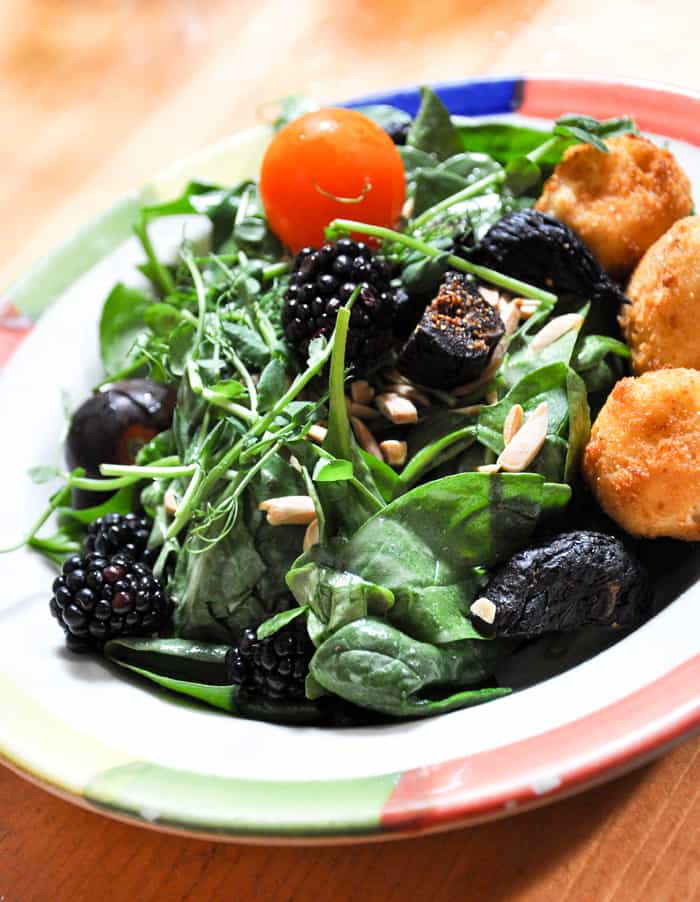 Big Sky Cafe proudly sources a substantial portion of their dish's ingredients from California farmers and ranchers. You can check out the full list of their providers here!
Pictured above is the spinach starter salad with fresh blackberries, dried figs, and other seasonal vegetables. It was served alongside Happy Acres goat cheese croquettes. Those were especially yummy!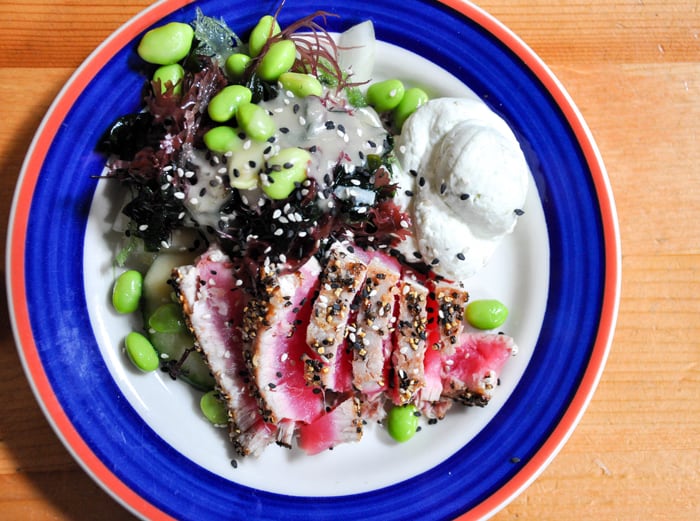 I am a sucker for ahi, so I had to indulge in this plate. My favorite part was the avocado mousse. It was light and pillowy and paired well with the cucumbers and edamame.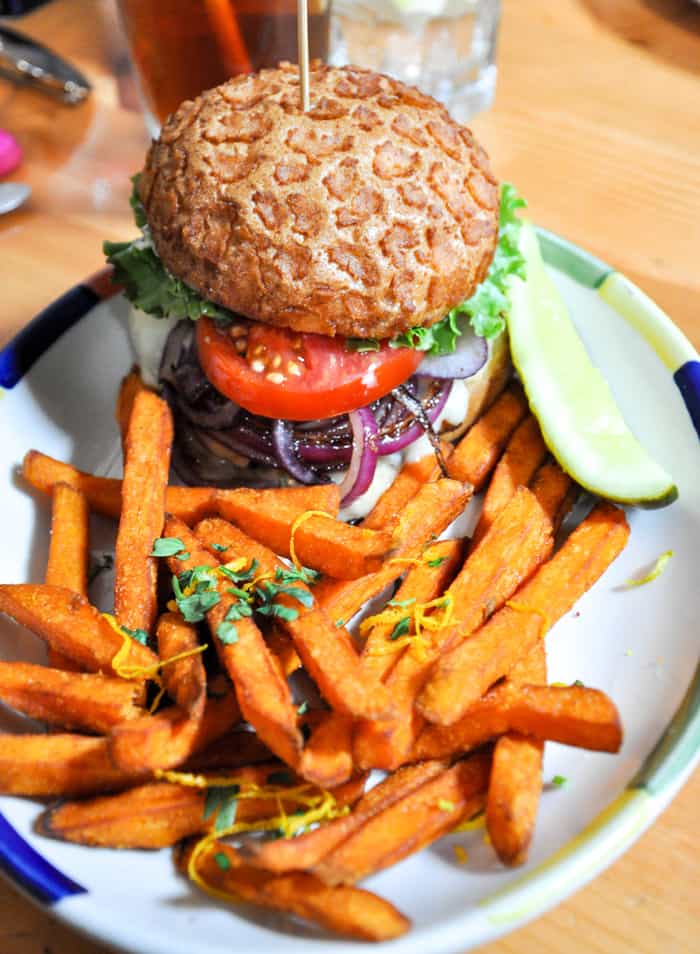 Now, who can resist a burger at a cafe? Not me! And this one was worth it. Sun Fed Ranch provides all the grass-fed beef for the burgers at Big Sky. I'm not particularly sure if I've ever had a grass-fed burger, but I can tell you that this burger was the juiciest I've ever sunk my teeth into. Not only tender, but the perfect amount of char with smoky characteristics. Topped a mile high with caramelized onions, avocado and all the traditional fixins', I would be hard pressed to not order this meal again when I make my next visit.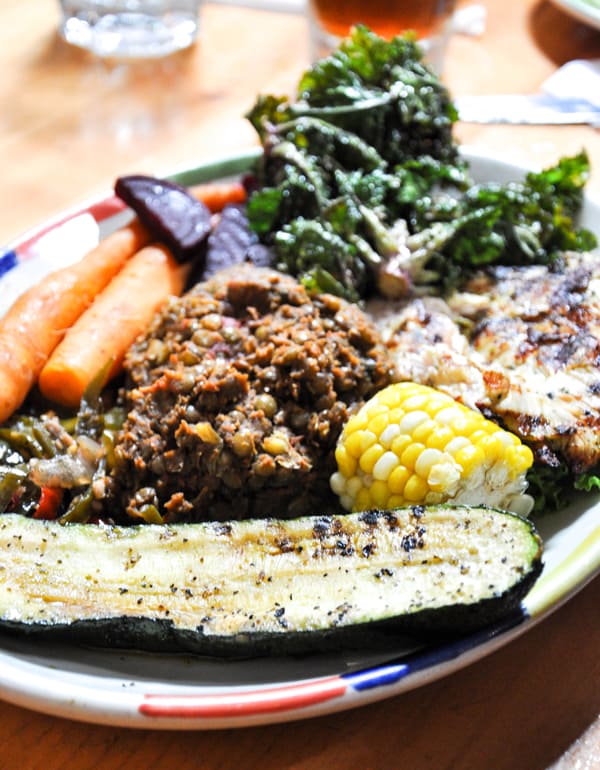 My lunch date ordered the grilled vegetable plate. Wow! It was like a smorgasbord of California's finest veggies. Roasted root vegetables alongside wilted kale and a cute mini cob of corn. A lentil hash completed the dish and nicely rounded out the beautiful, complex flavors.
If you would like to visit Big Sky Cafe, I highly recommend it. If you have a few hours to spend, I highly recommend perusing through downtown SLO. What a fun experience!
You can find them HERE