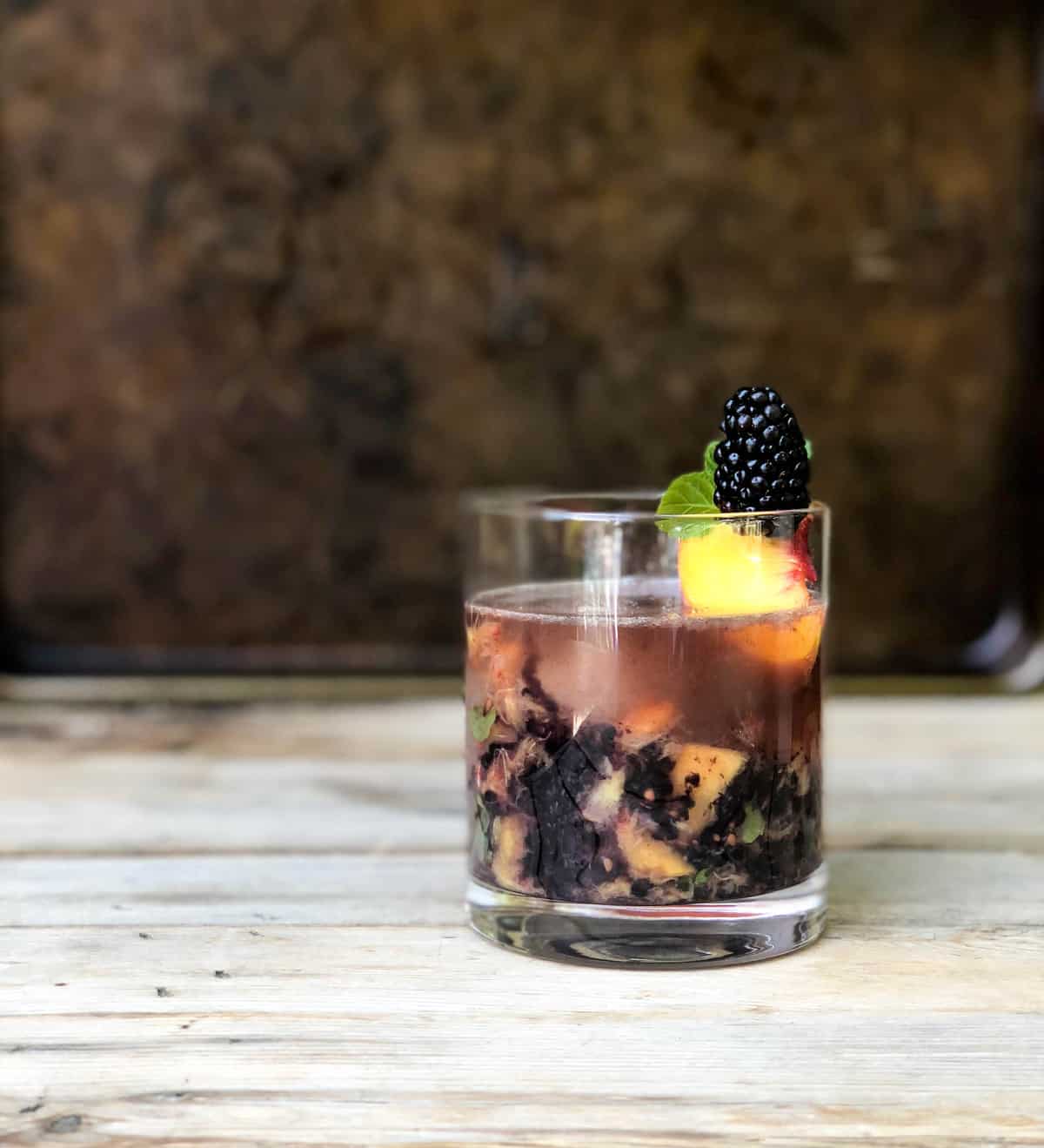 CA GROWN Blog
Discover. Learn. Connect.
Blackberry Peach Smash
August 23, 2018
Eat the Season!
Sign Up For Weekly Recipes
« Back to Recipes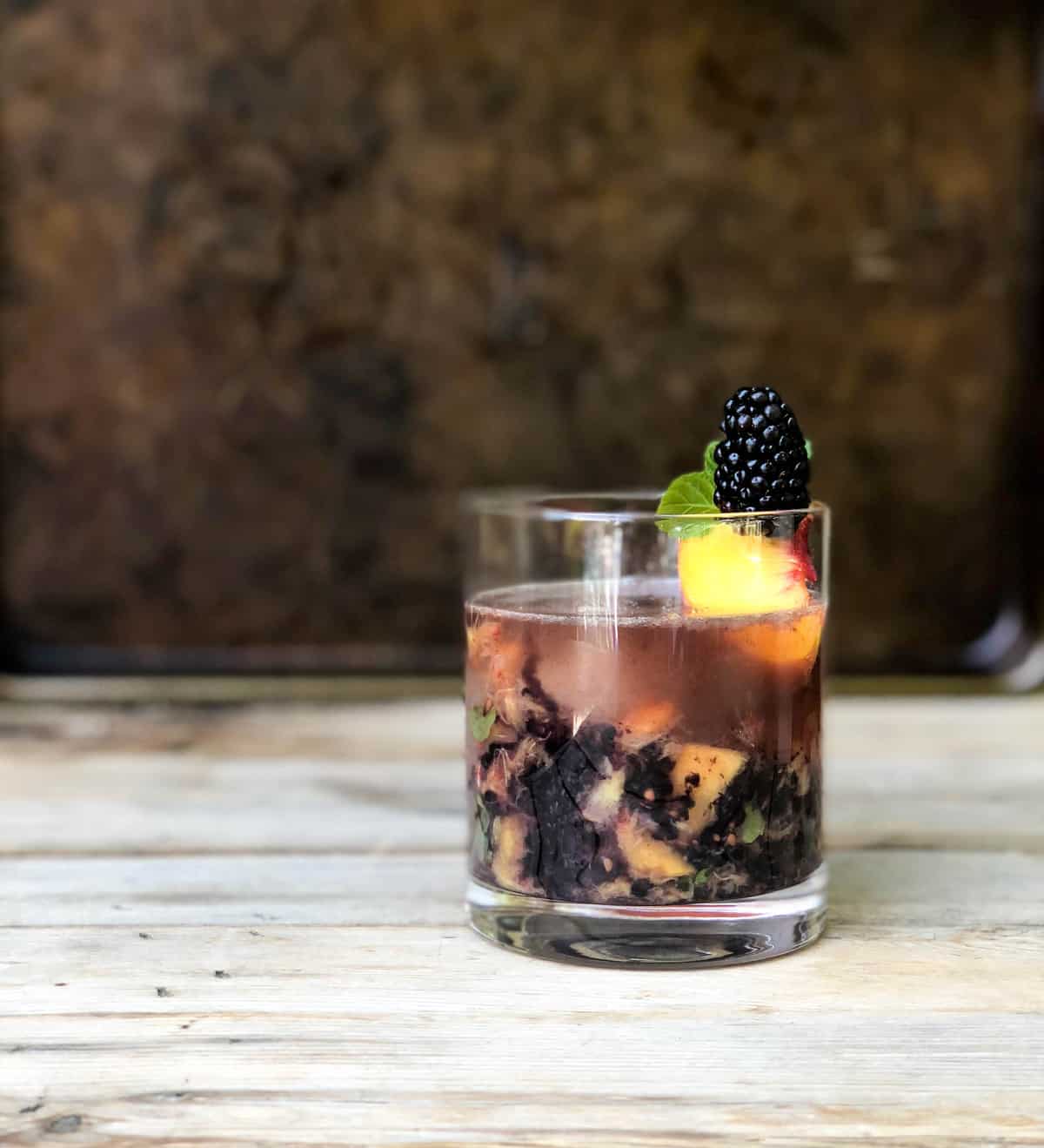 Blackberry Peach Smash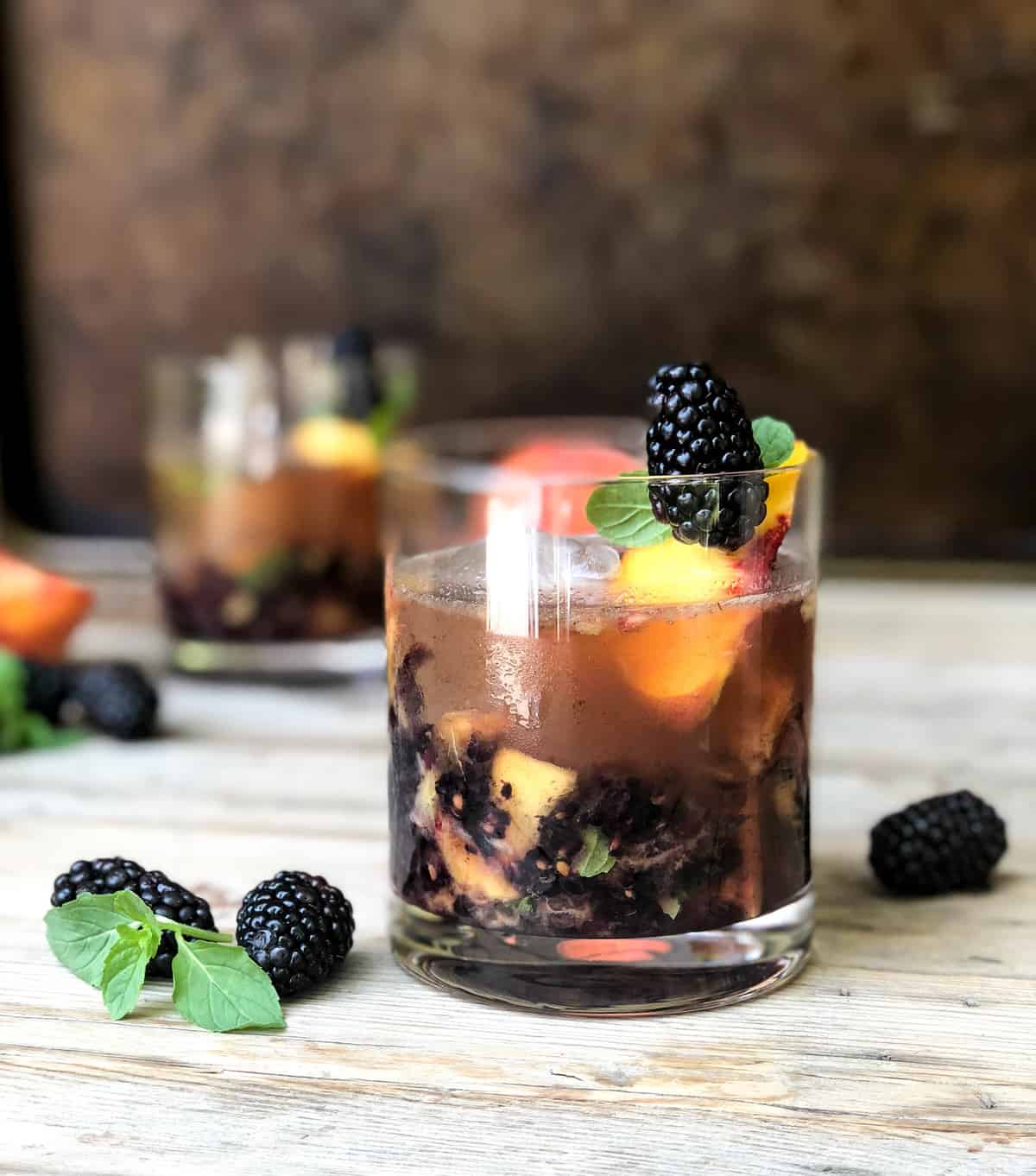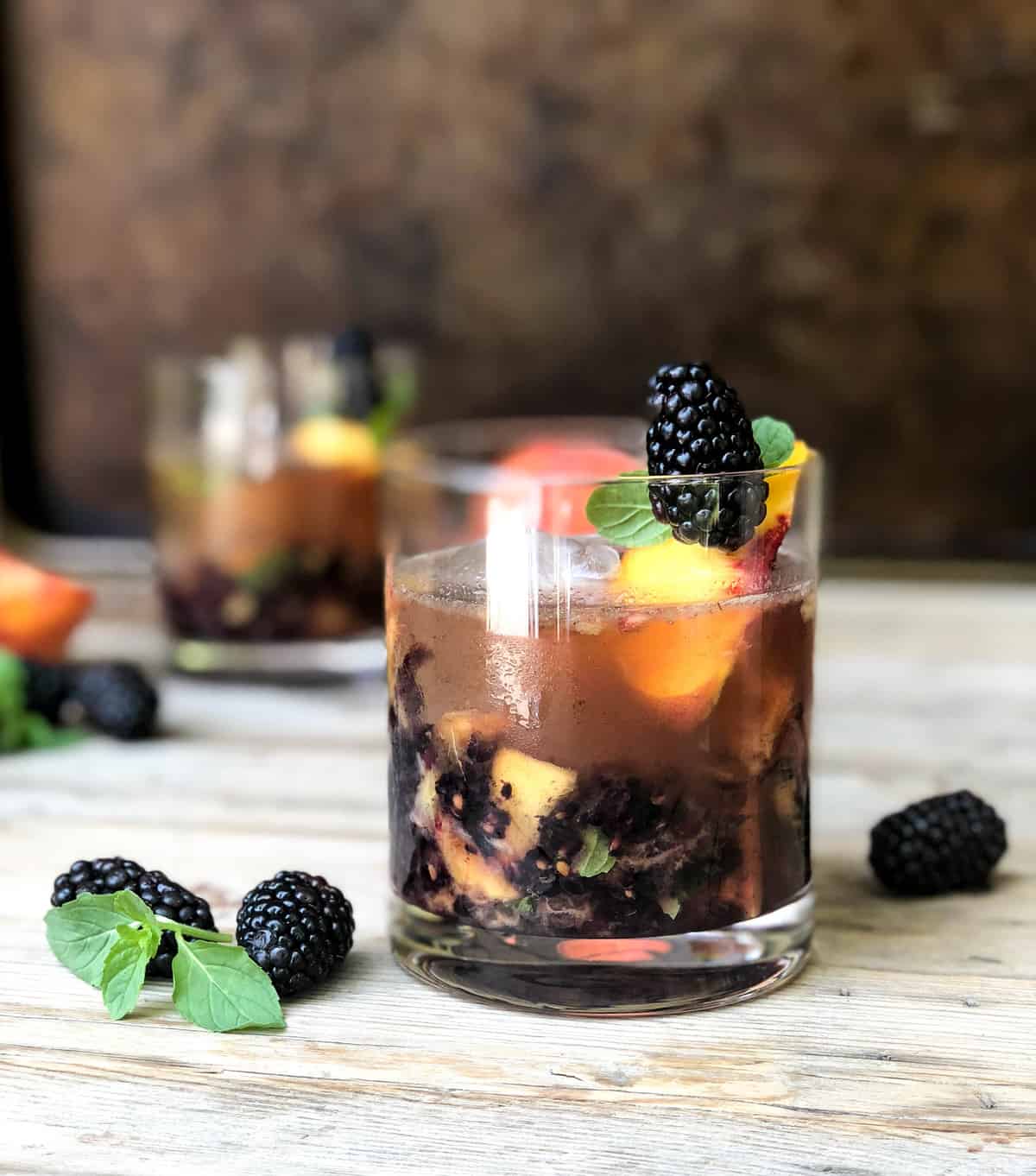 I am a self-proclaimed Bourbon Drink Connoisseur!
As long as Conniseaur qualifies as just fancy talk for "I order it whenever I can"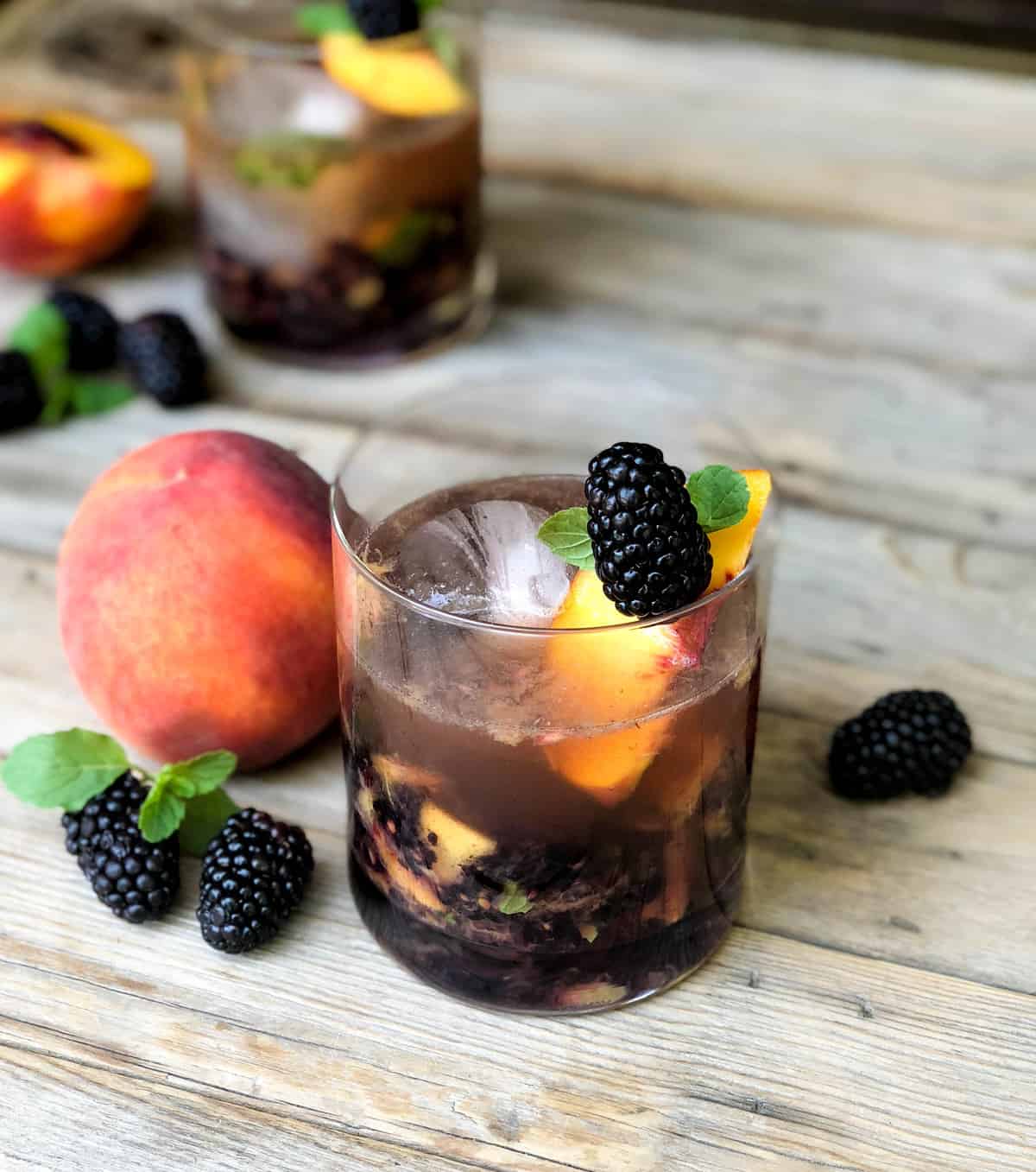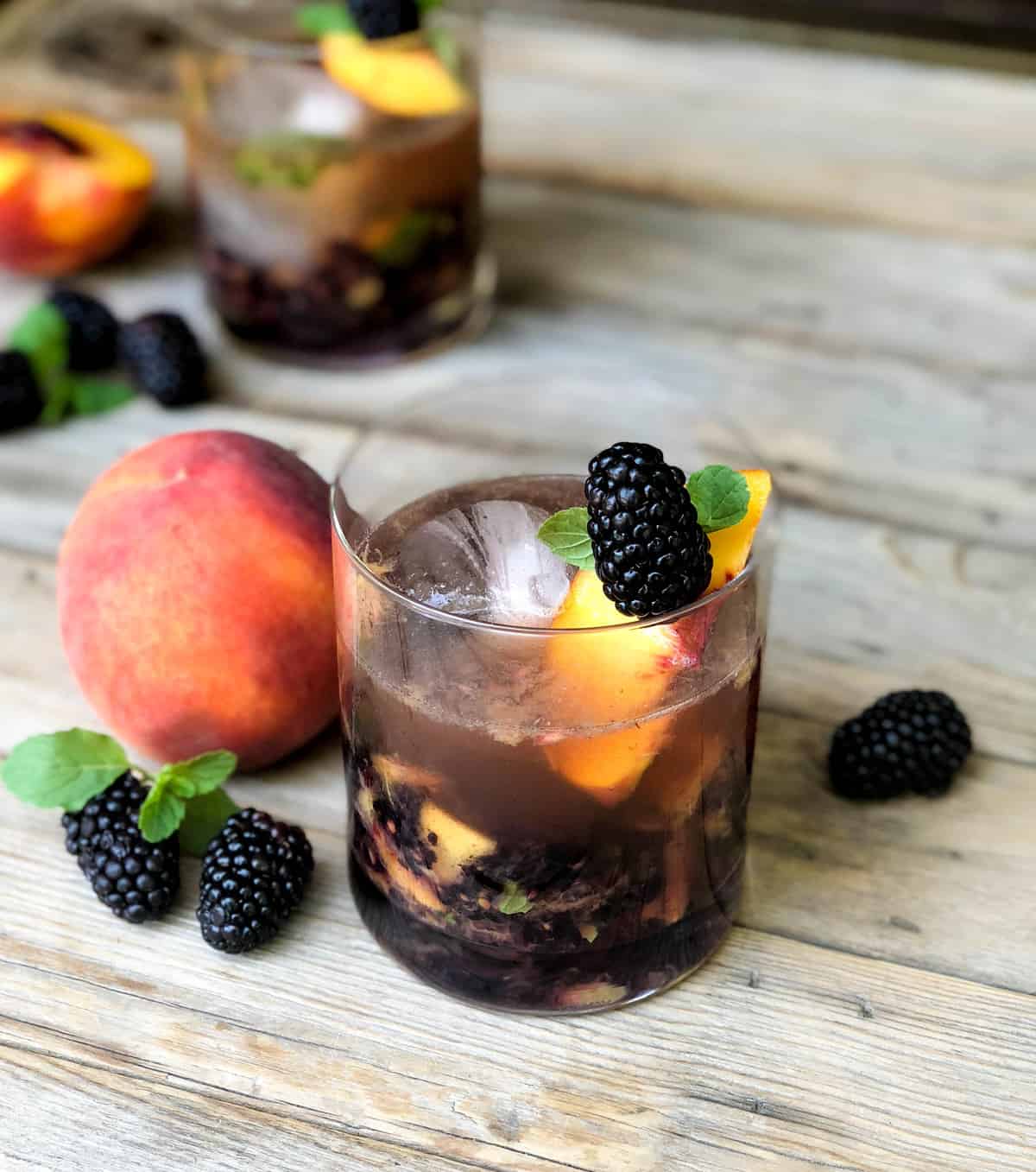 I've studied all the bar menus and signature cocktail ingredients throughout establishments across the state, and the best ones seem to have a very common theme: fresh fruit
And isn't that dandy when we live right here in this great state that produces all the fresh fruit you could ever want…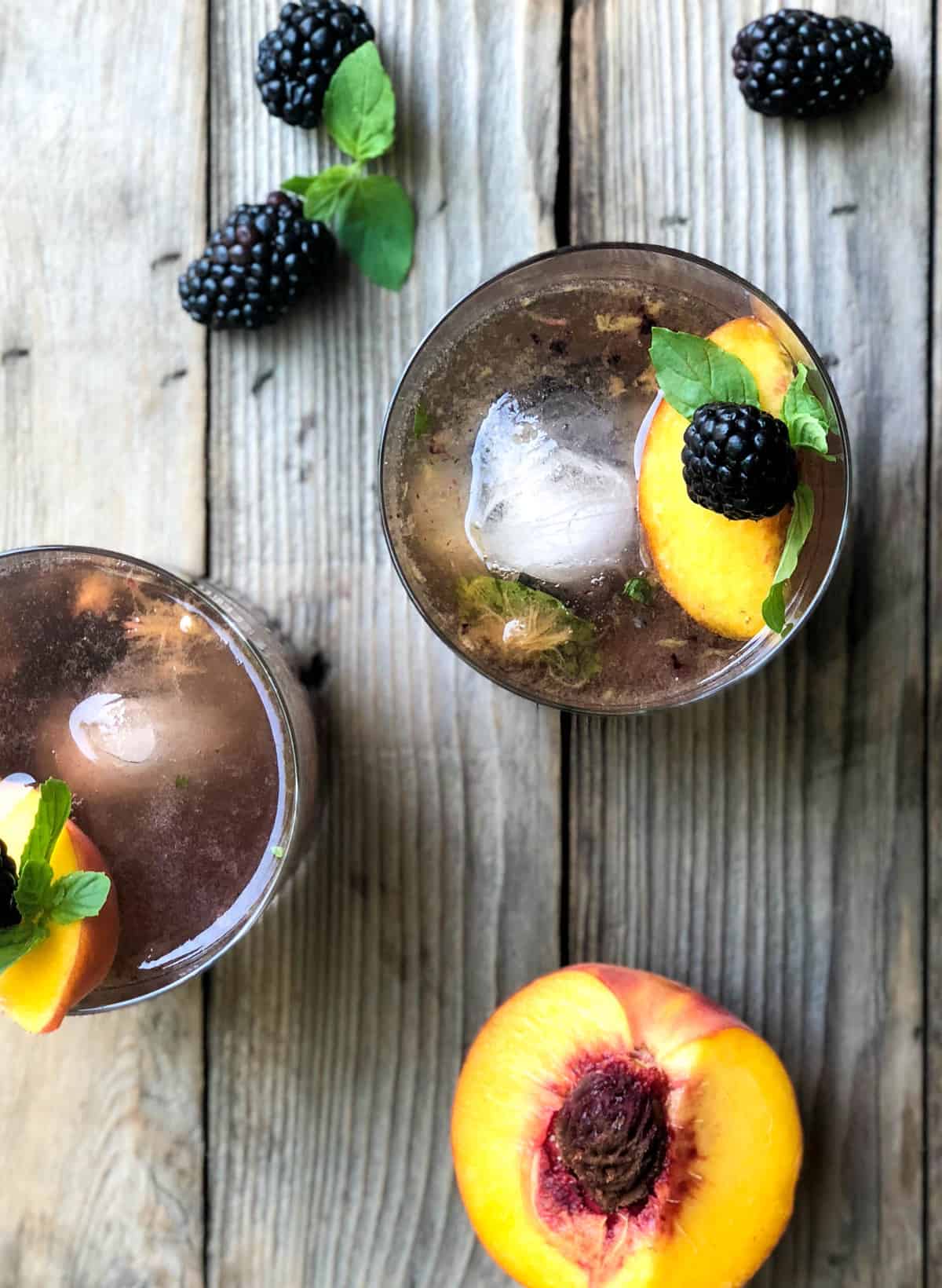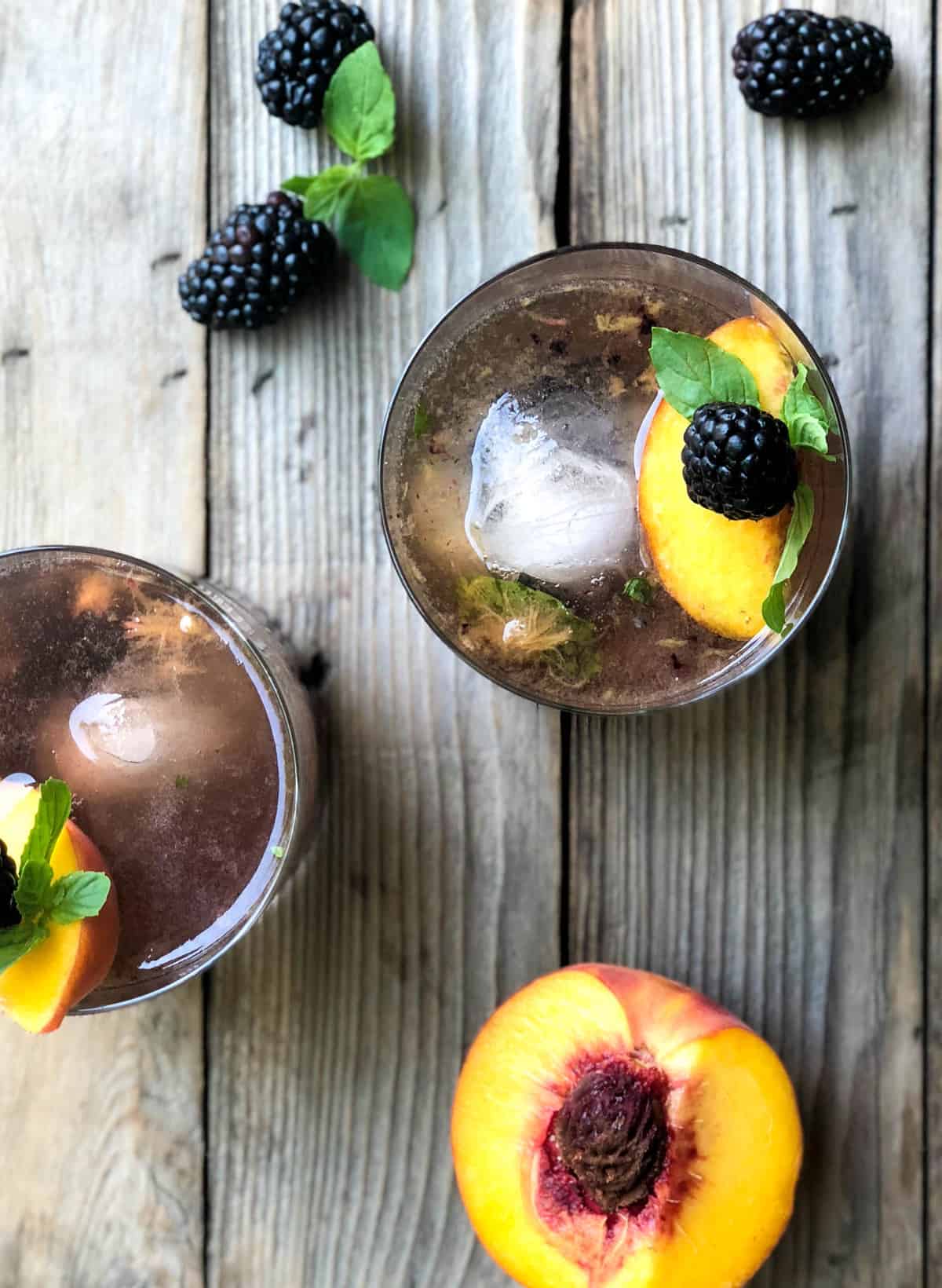 In this recipe, I use ripe peaches and tart blackberries with a little mint thrown in. The flavor combination cuts through the strength of the whiskey and makes for a smooth cocktail that is satisfying and easy to drink.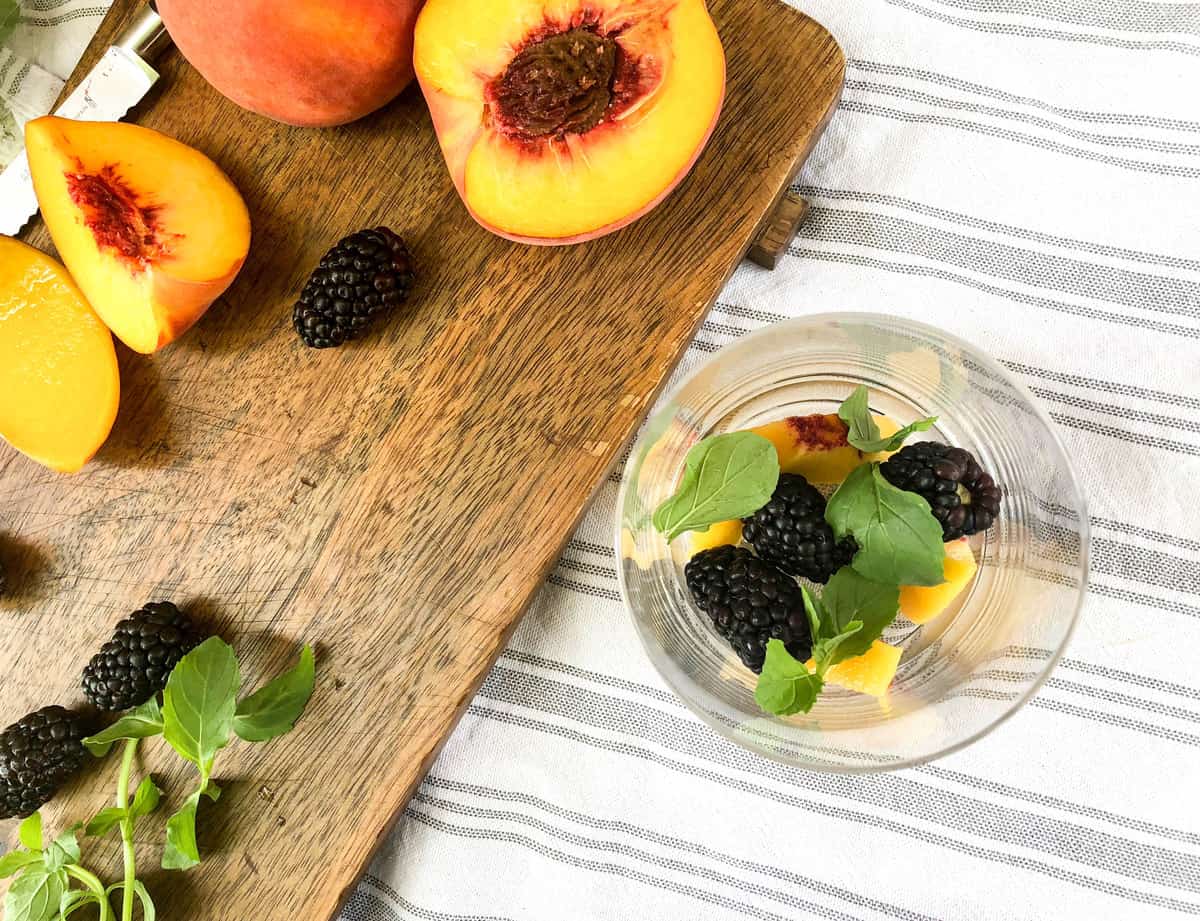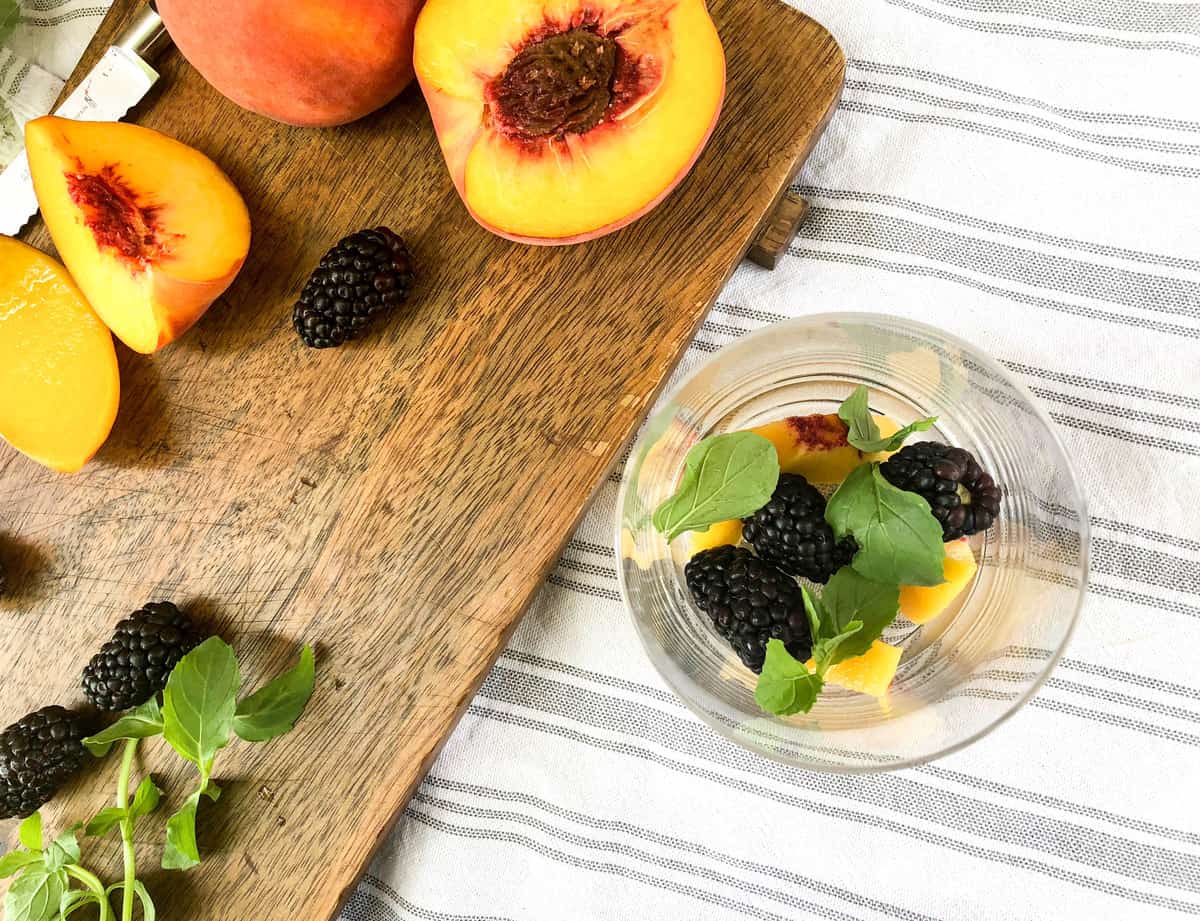 It's super simple so let's get started!
Slice 1/4 of the peach and remove the skin. Rough chop and add to the bottom of a highball glass. Add in a few berries and about 6 fresh mint leaves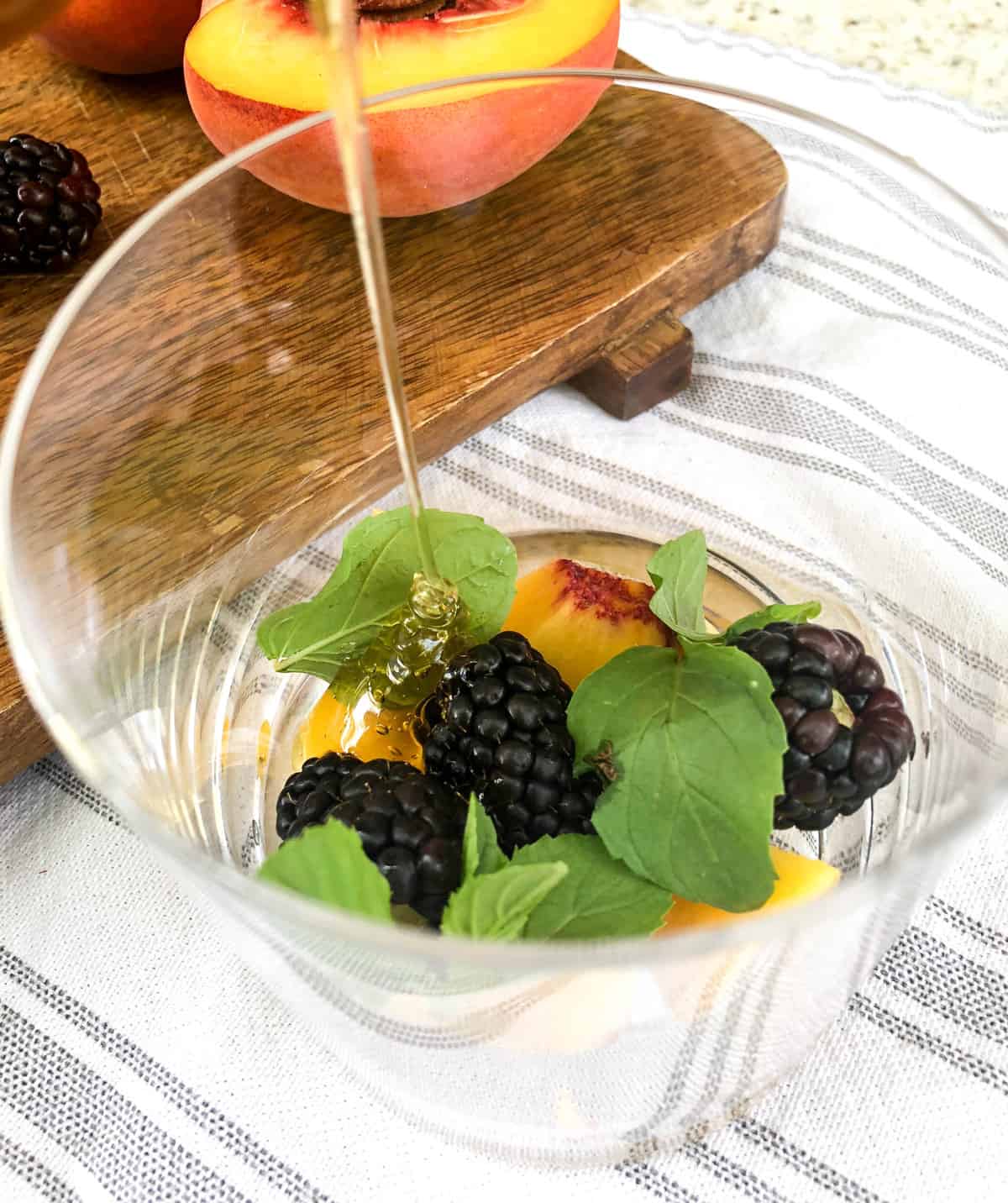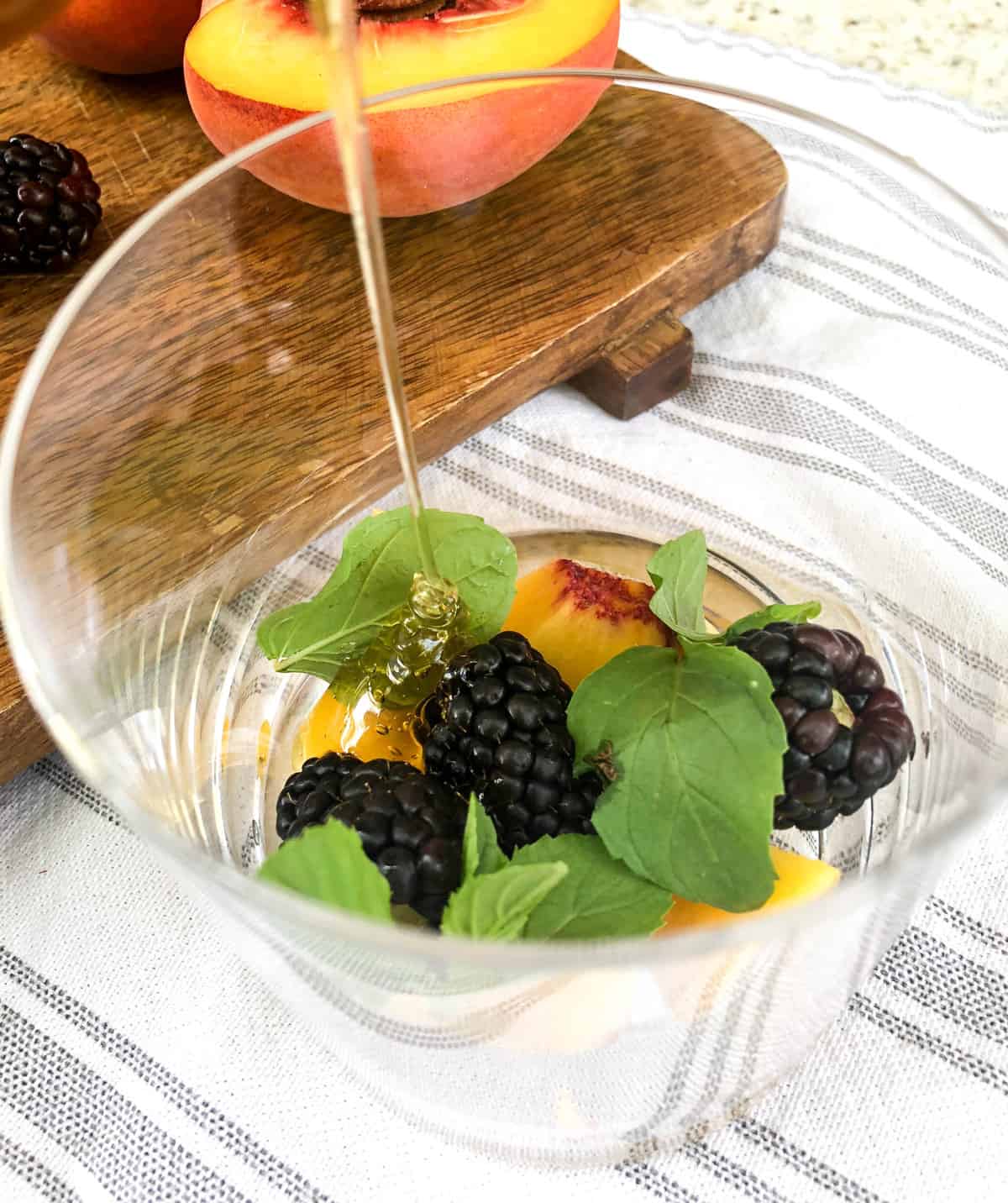 Pour in about a teaspoon of honey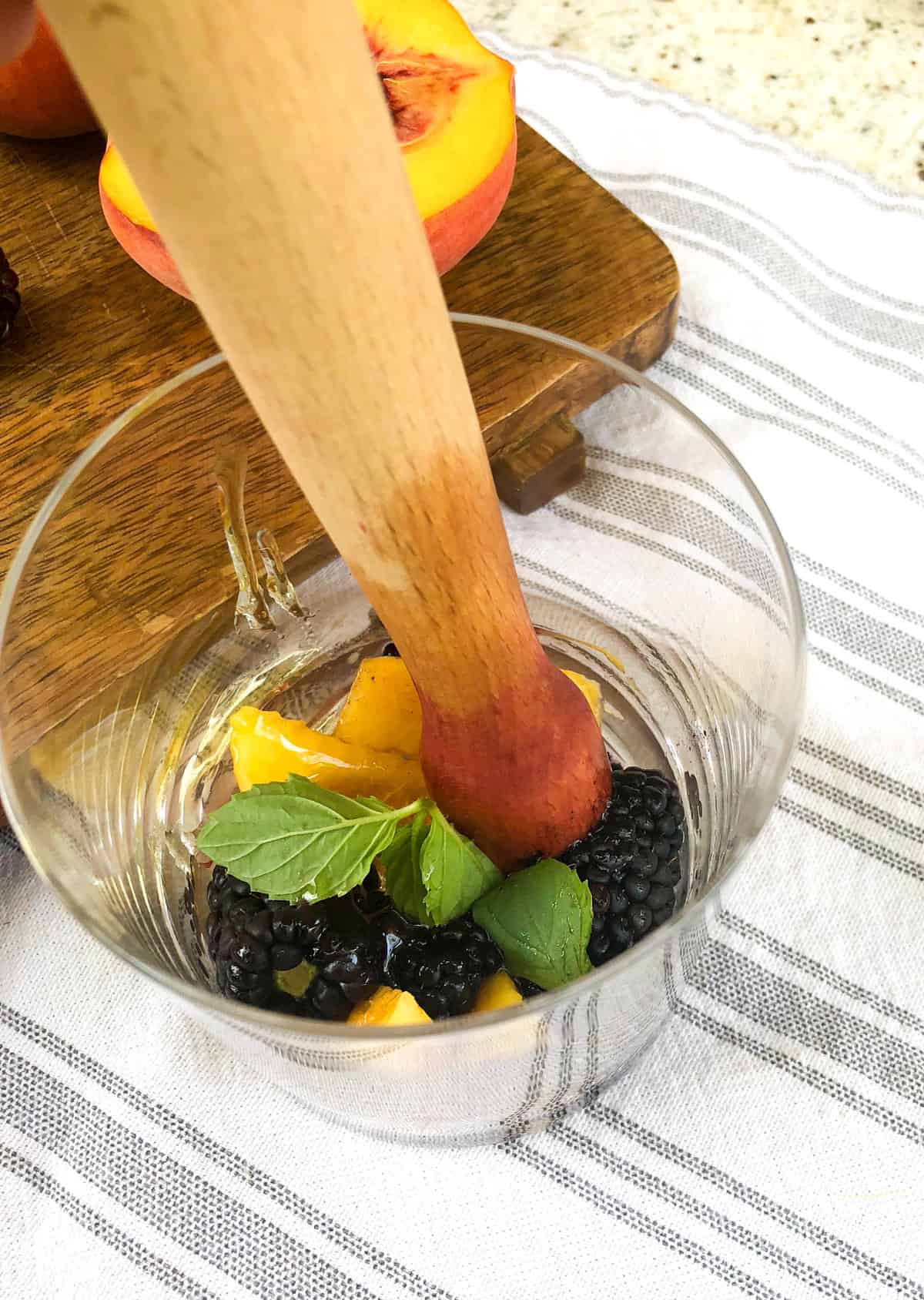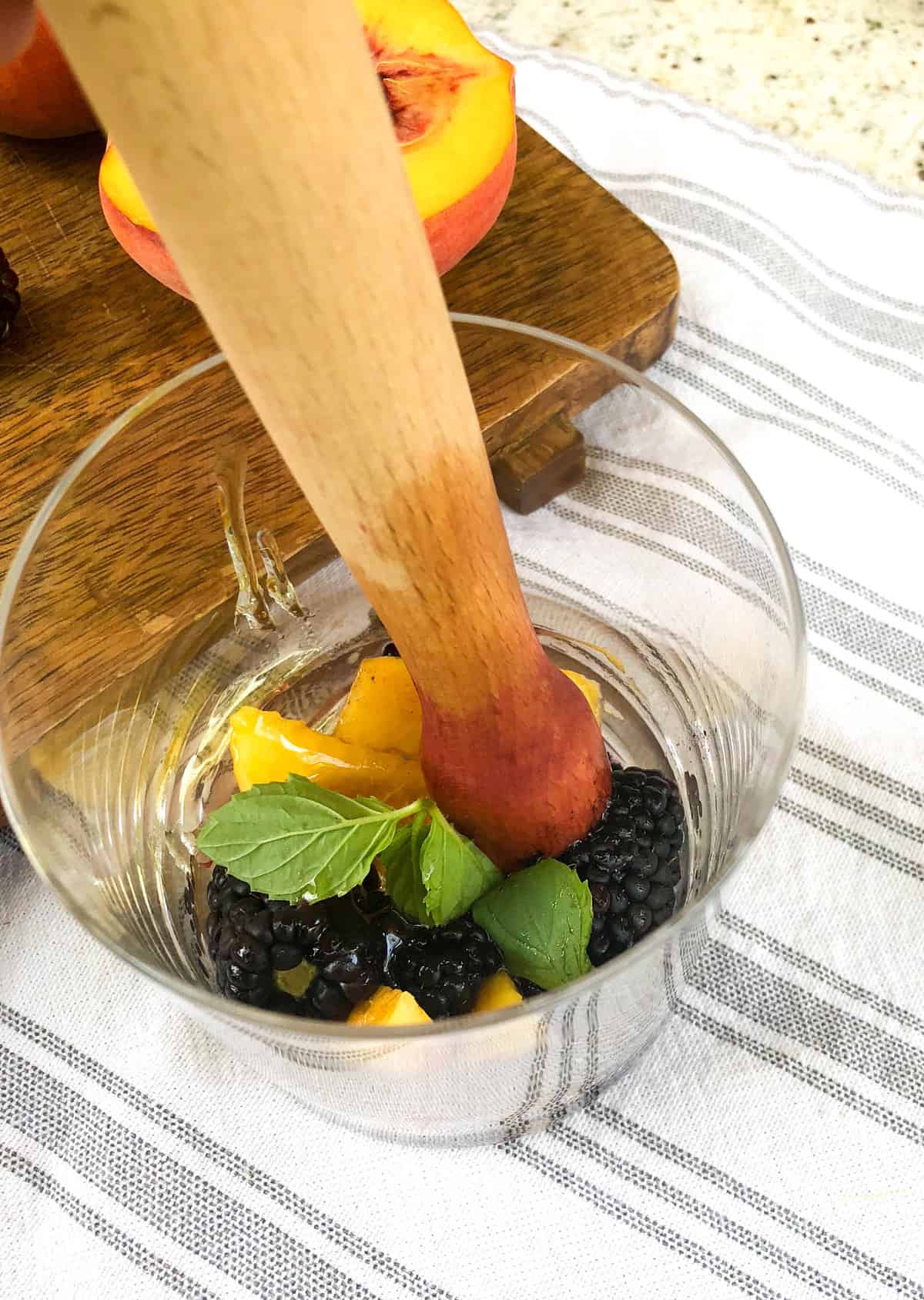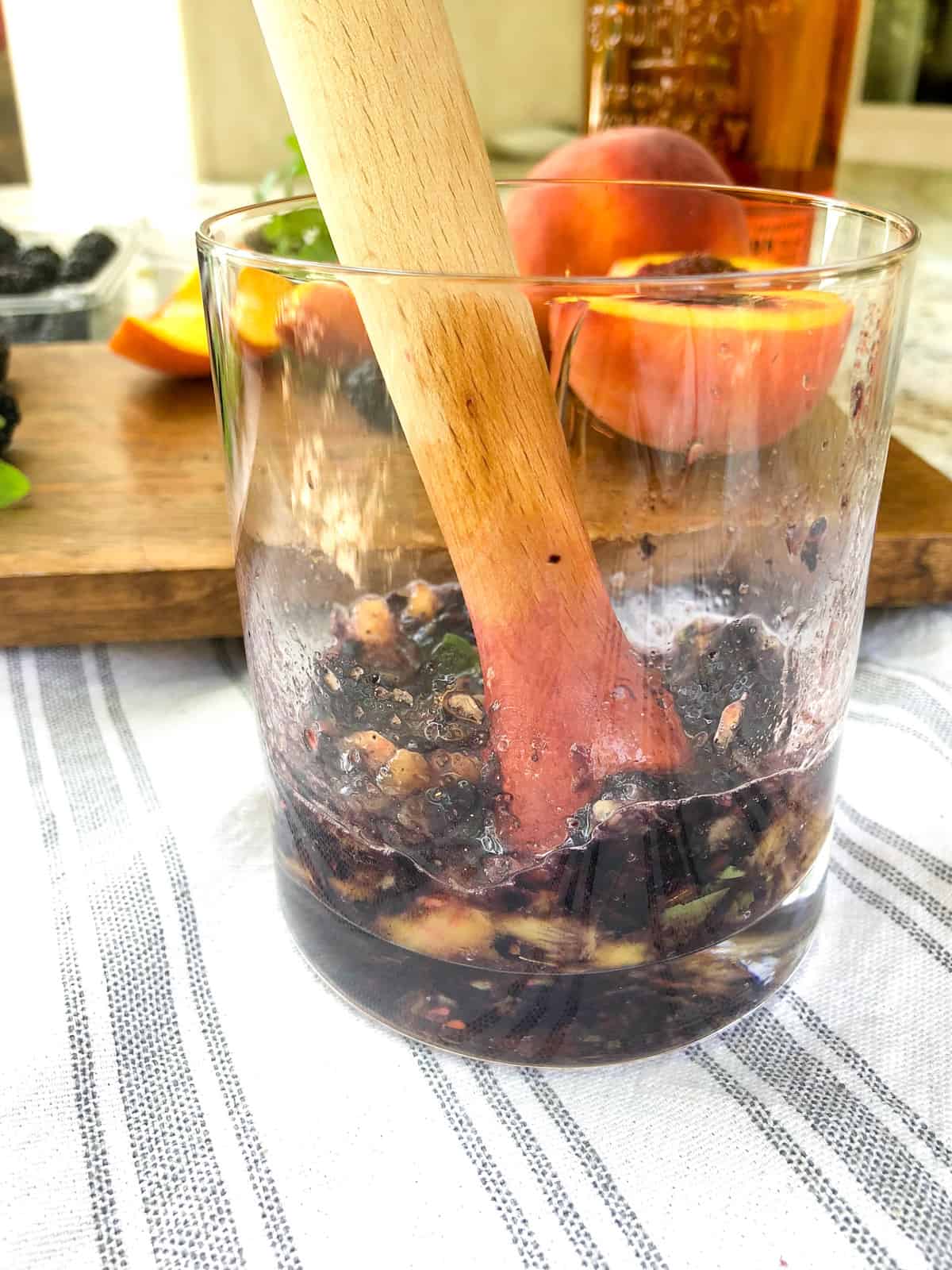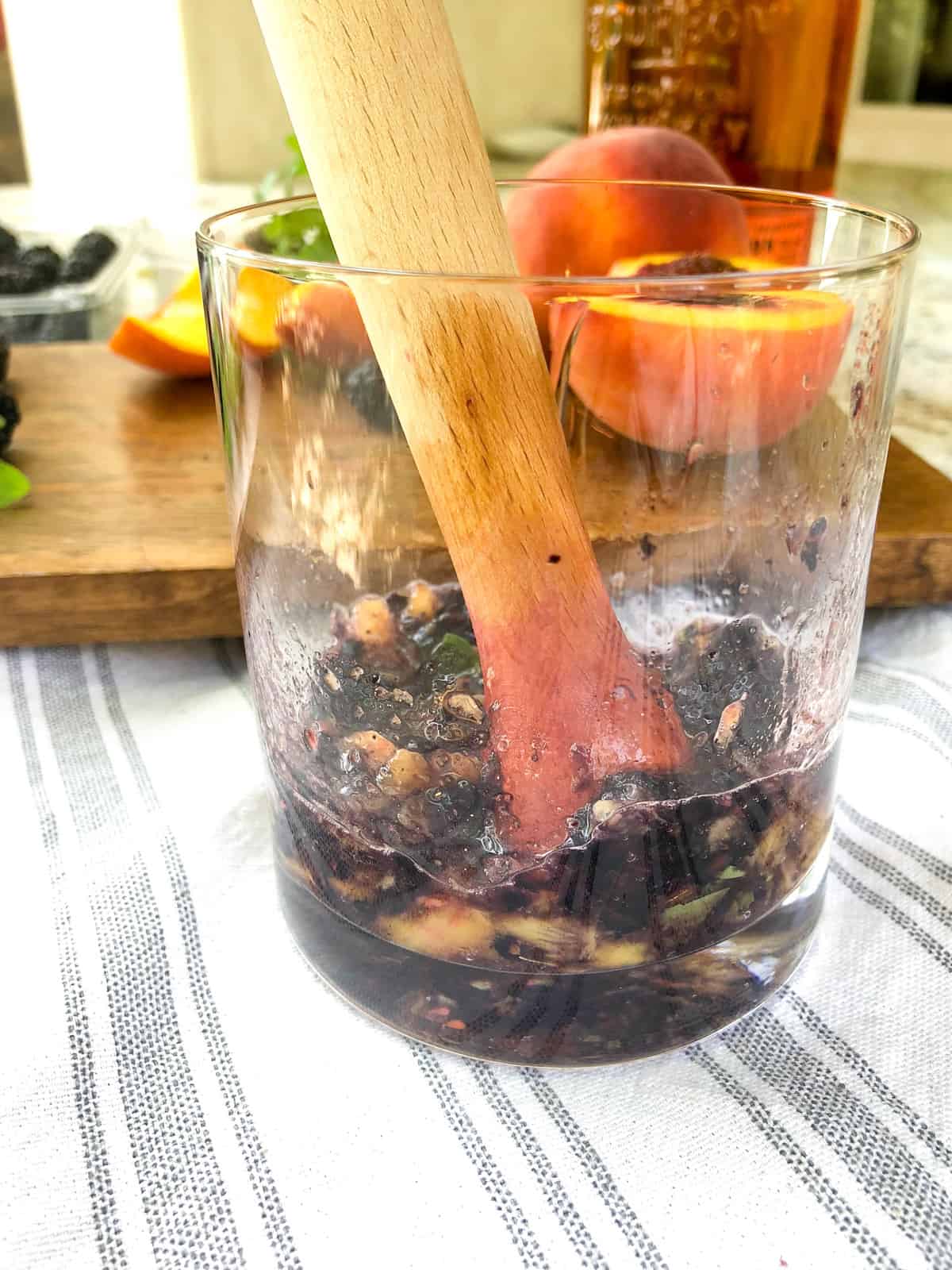 Using a muddler, or even the back of a fork, "smash" the ingredients together… see why its named a smash? You were thinking the other reason, weren't you 😉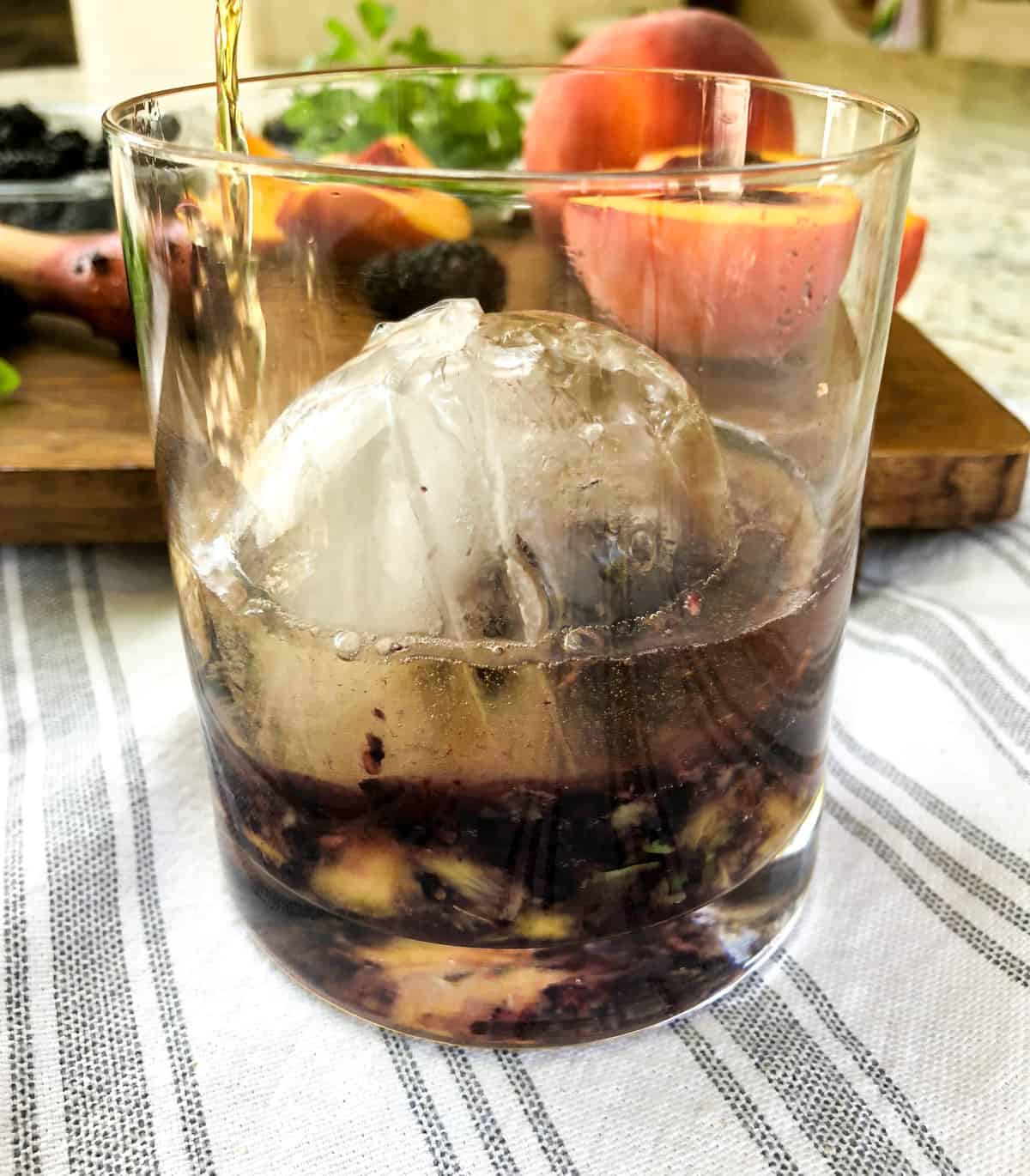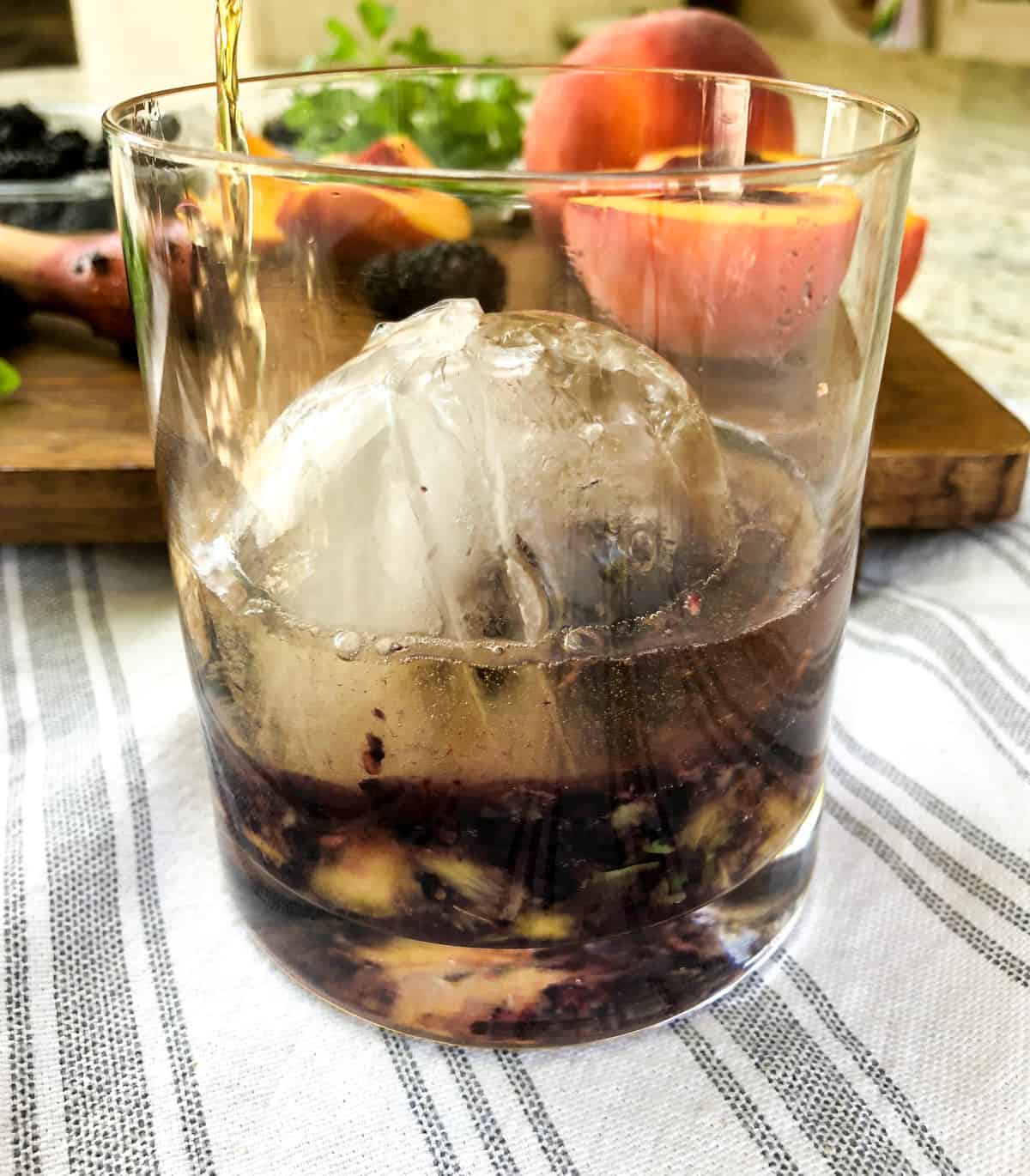 Place your ice in the glass and pour the bourbon in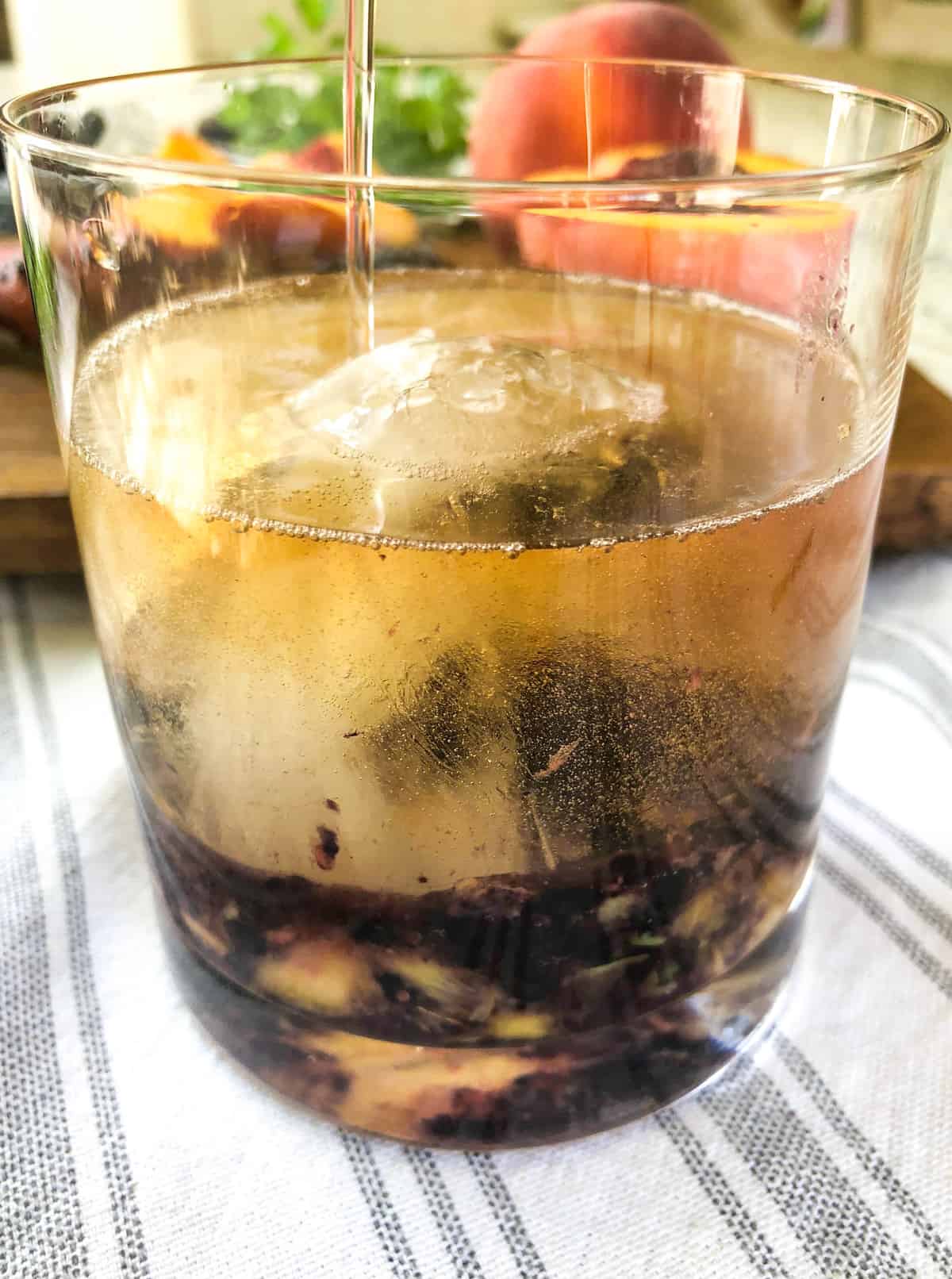 Add a seltzer topper and you're done!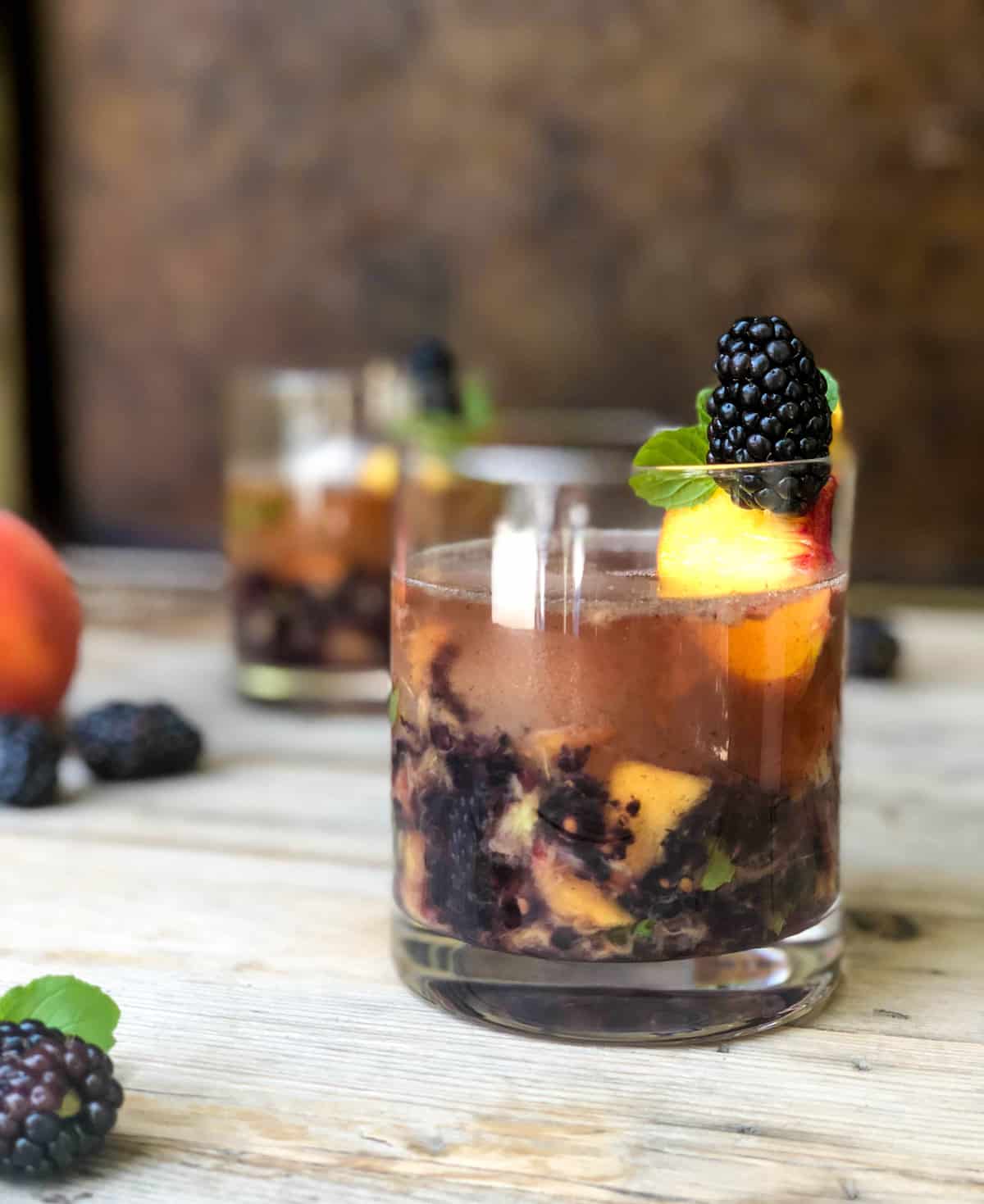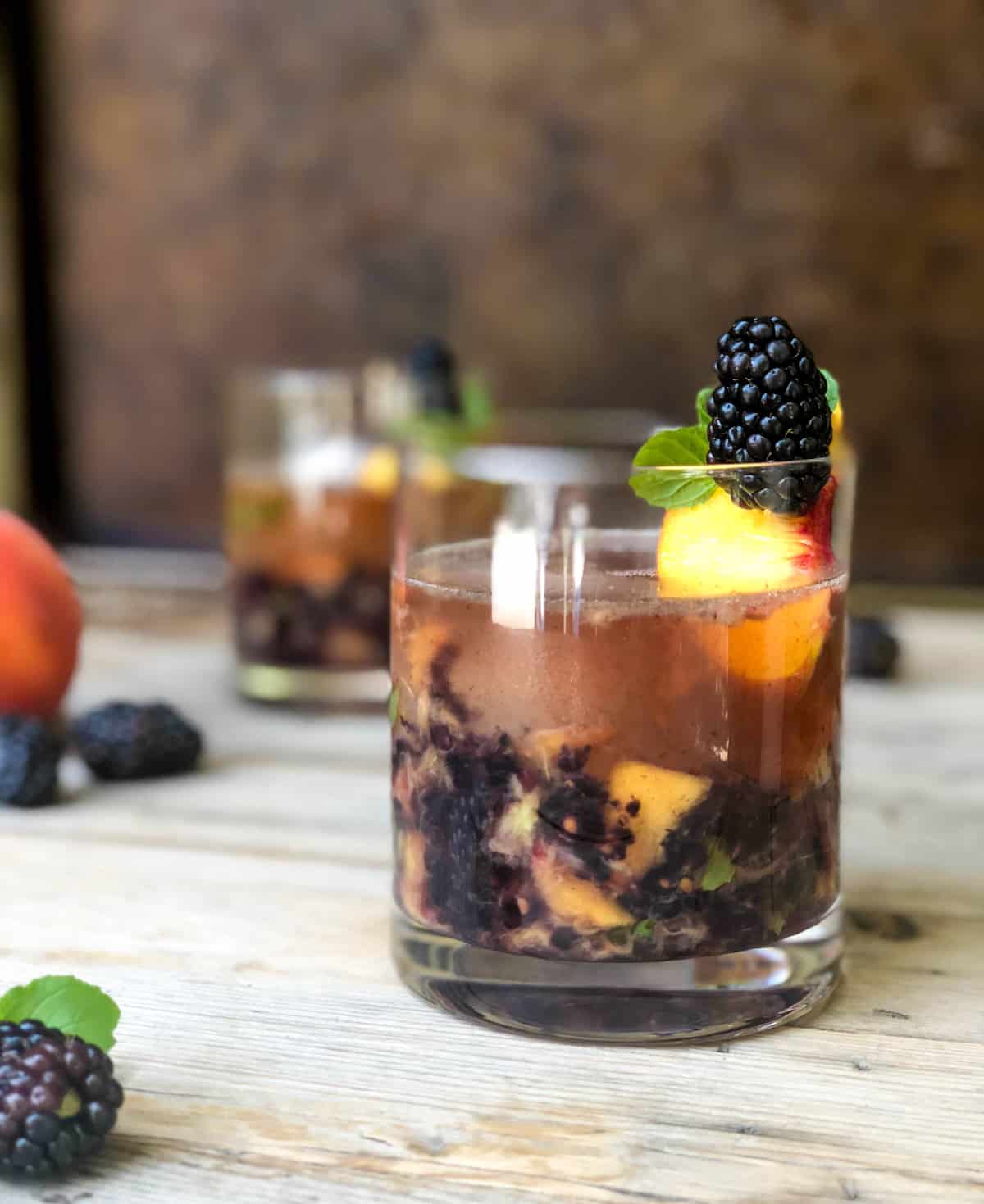 Garnish with a slice of peach and whole blackberry.
Enjoy!
Blackberry Peach Smash
2018-08-23 21:53:29
Yields 4
Ingredients
1 whole peach, skin removed and cut into chunks
12 blackberries
6 fresh mint sprigs
4 t. honey
8 oz. bourbon
4 oz. sparkling water
Instructions
Place 1/4 of the peach chunks, 3-4 blackberries and 6 mint leaves at the bottom of a highball. Add the honey and muddle until well combined and "smashed"
Fill the glass with ice. Pour in the bourbon and water.
Stir and garnish with extra fruit
California Grown https://californiagrown.org/