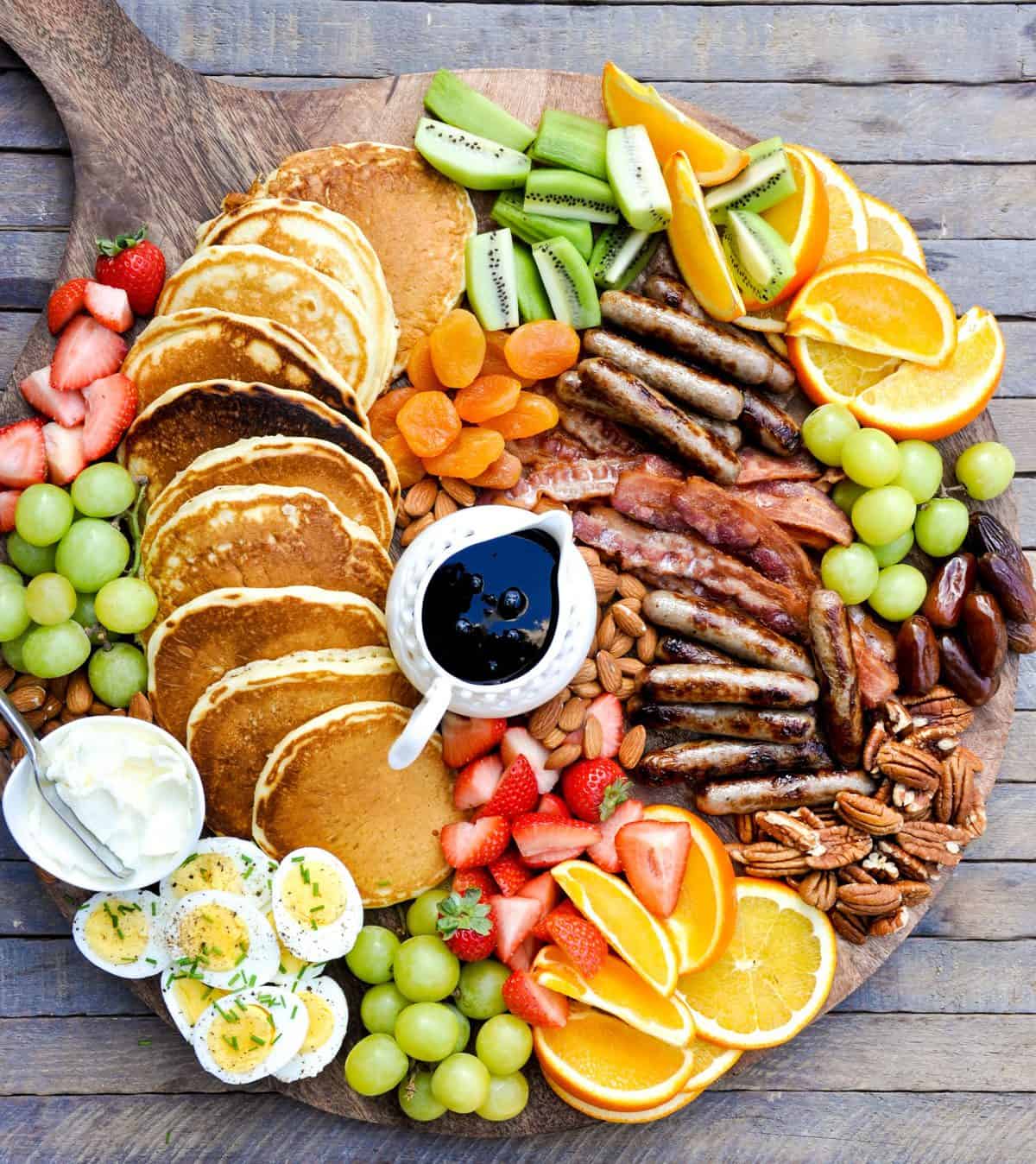 CA GROWN Blog
Discover. Learn. Connect.
Amazing Holiday Breakfast Board
December 16, 2020
Eat the Season!
Sign Up For Weekly Recipes
« Back to Recipes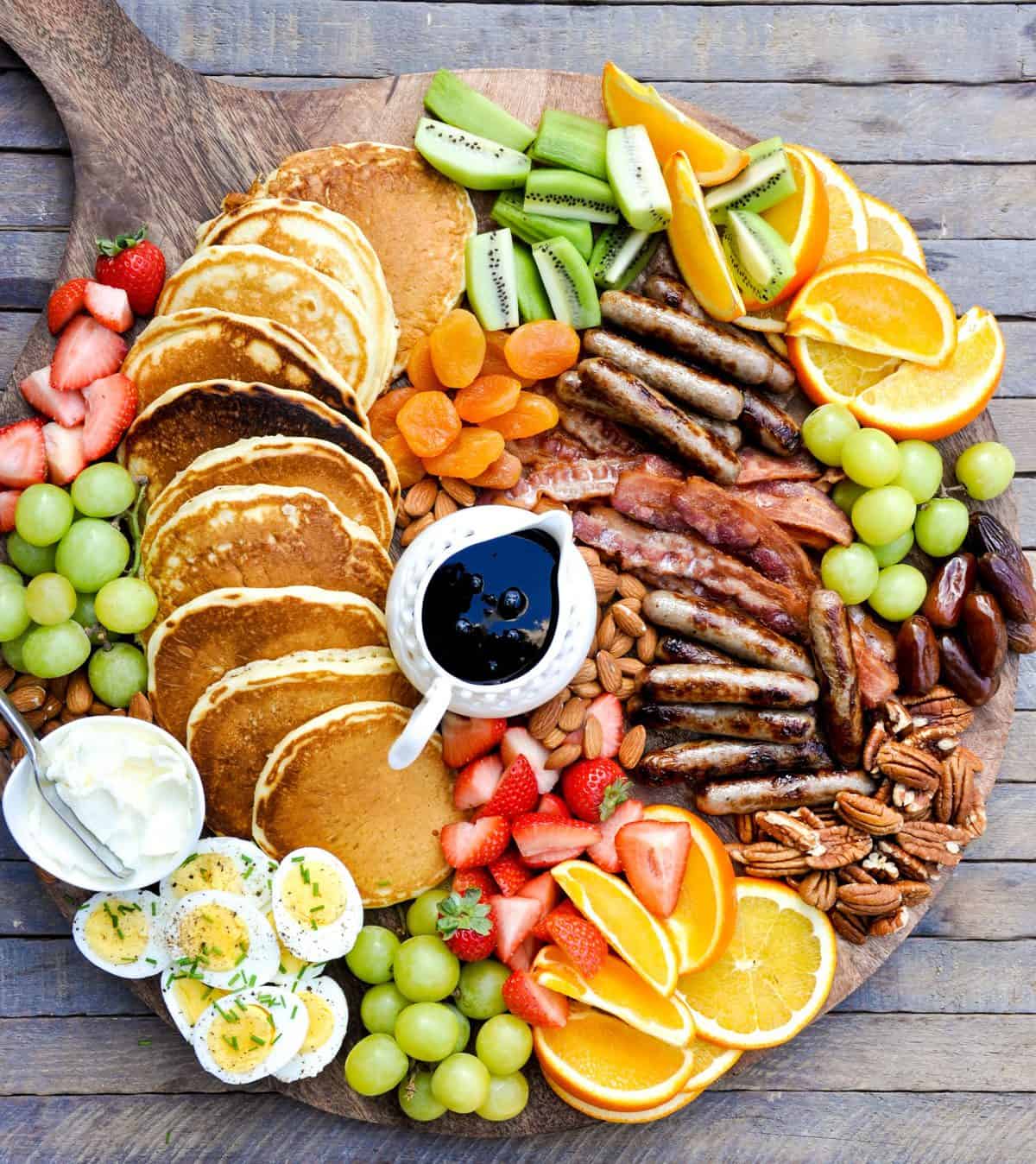 Amazing Holiday Breakfast Board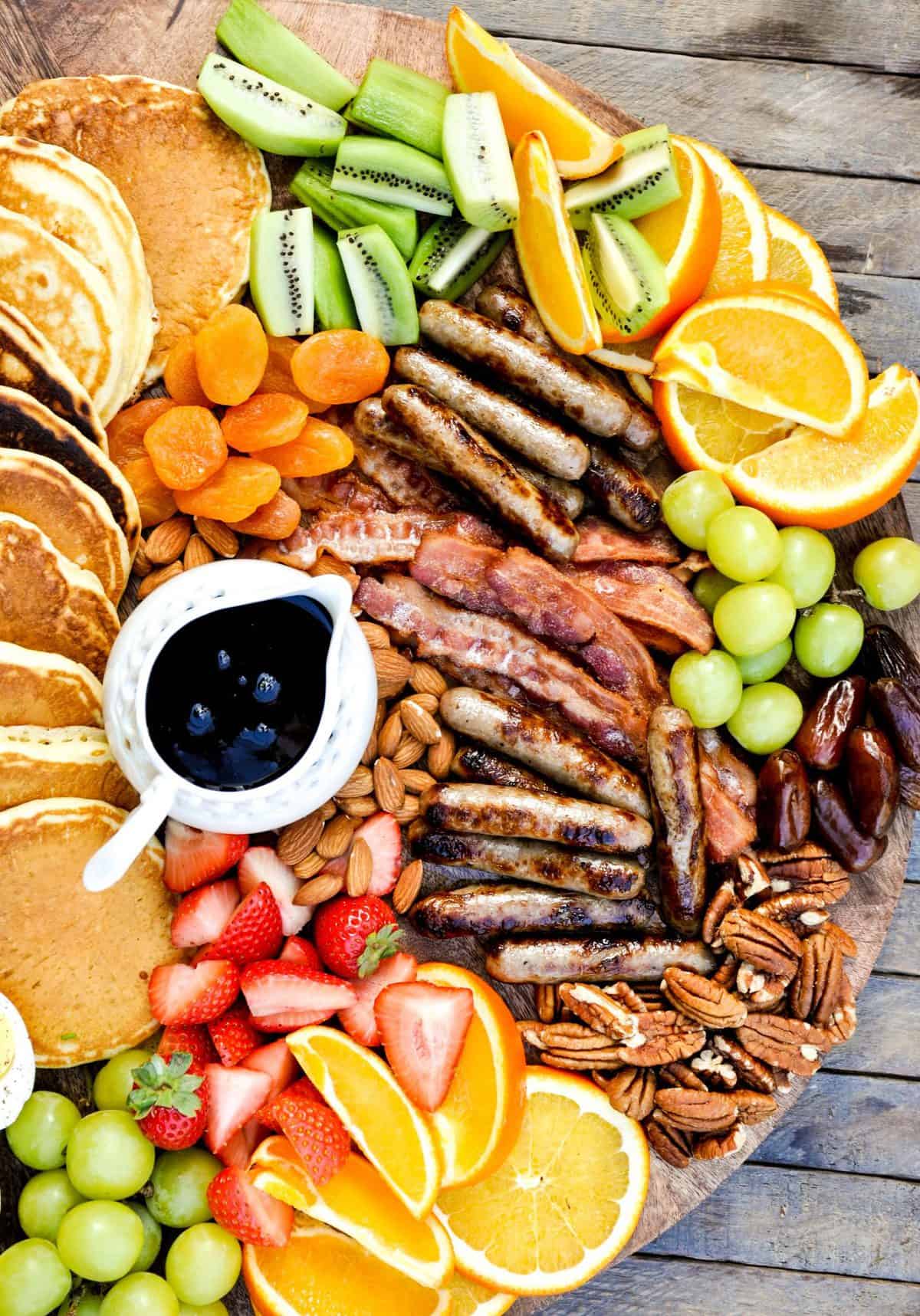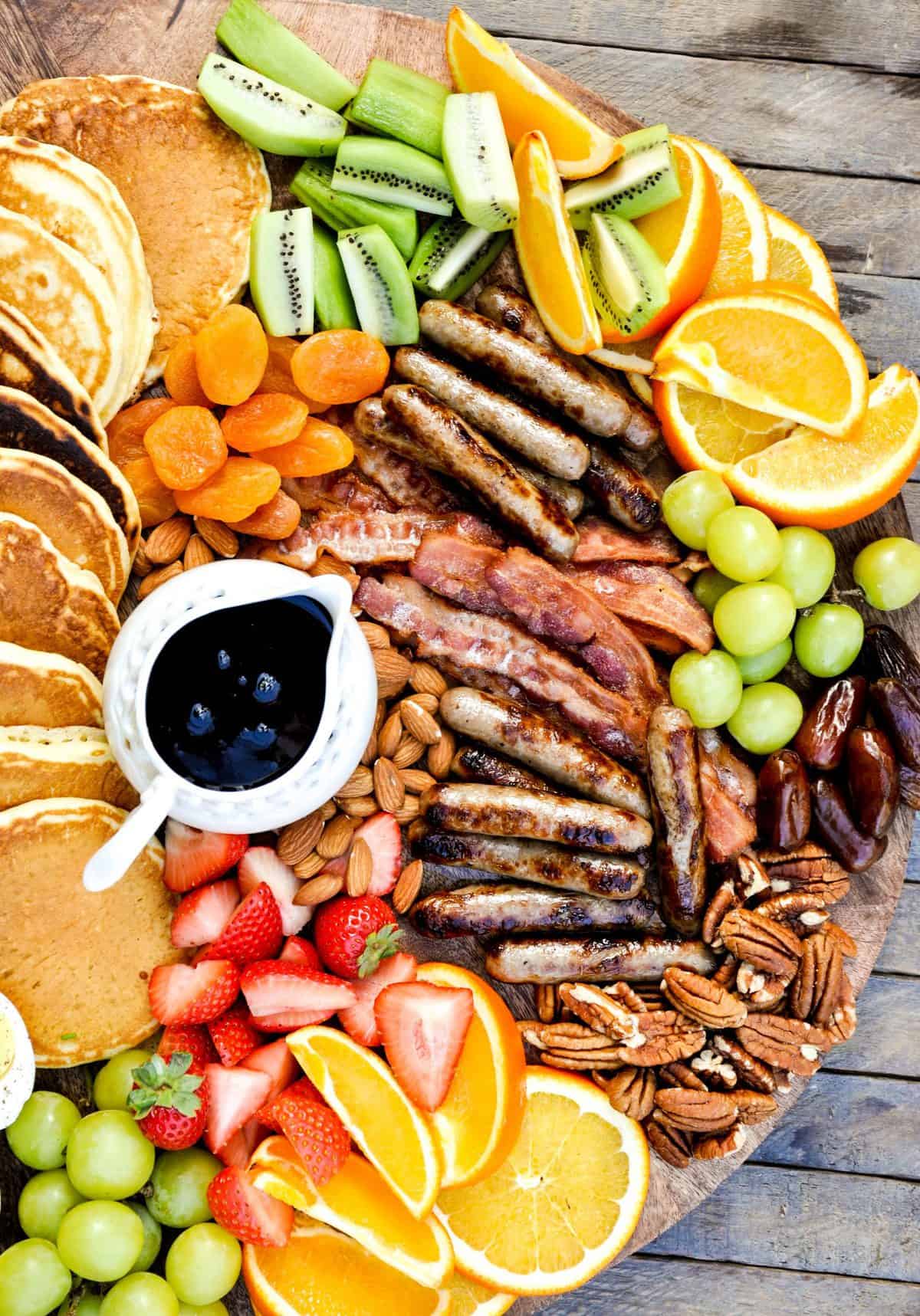 It's Board Season…and this Amazing Holiday Breakfast Board can't be beat!
Actually, it's Board Season every weekend in my house! Recently I've made charcuterie, vegetable, and lox and bagel boards. I seriously can't get enough of the boards!
When you make this breakfast board, your guests can feel relaxed and graze while they open gifts, watch the game, or just chill by the fire.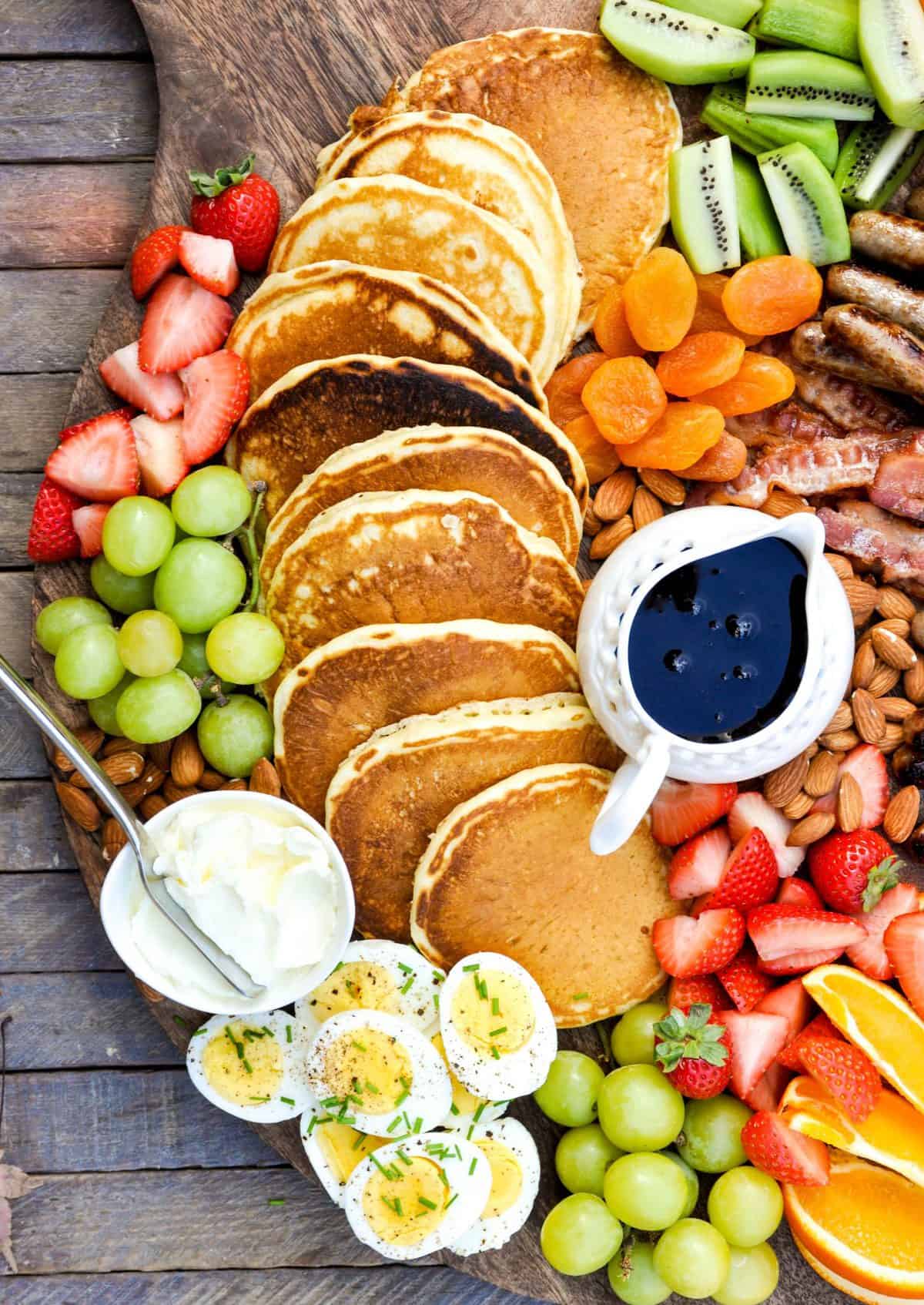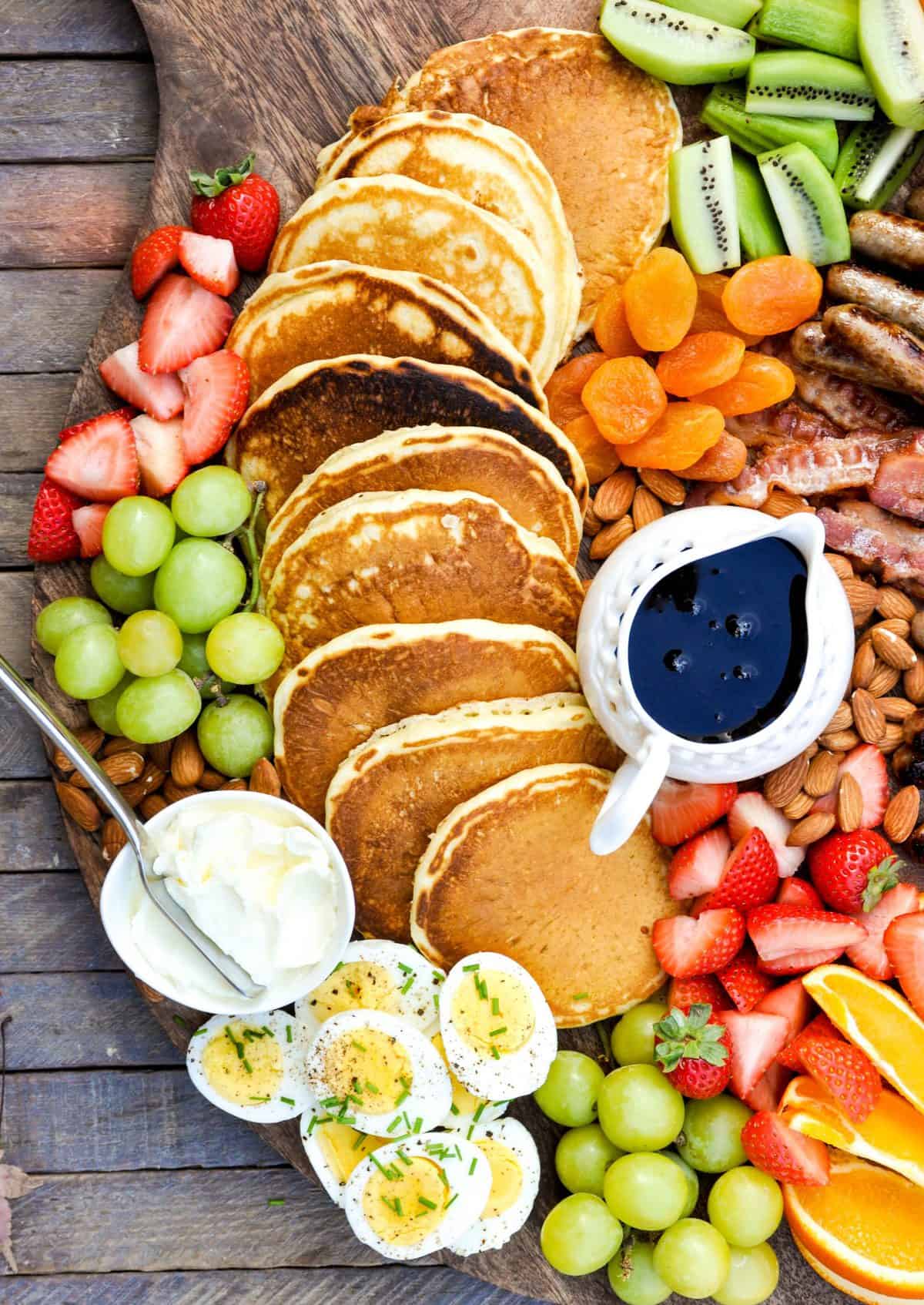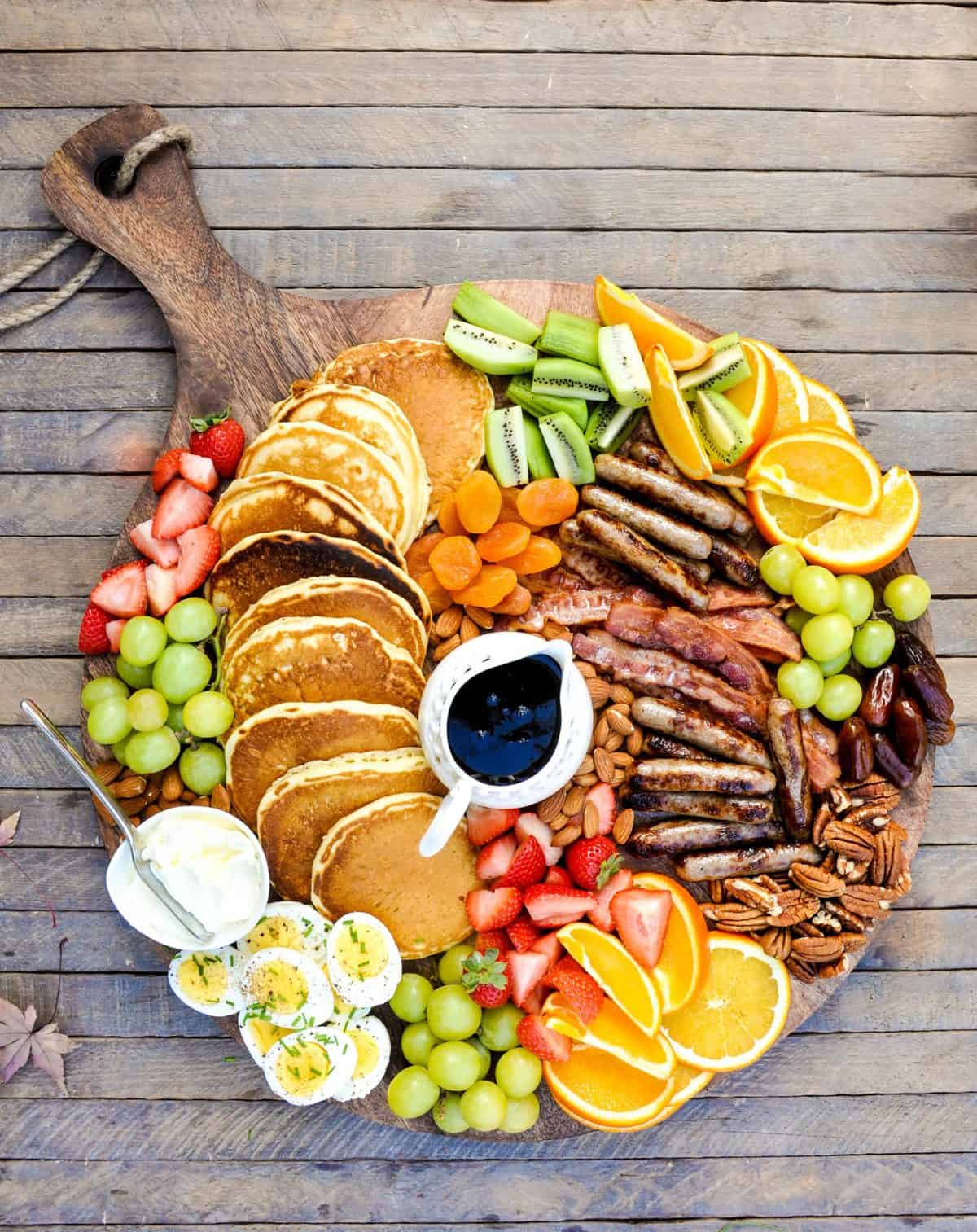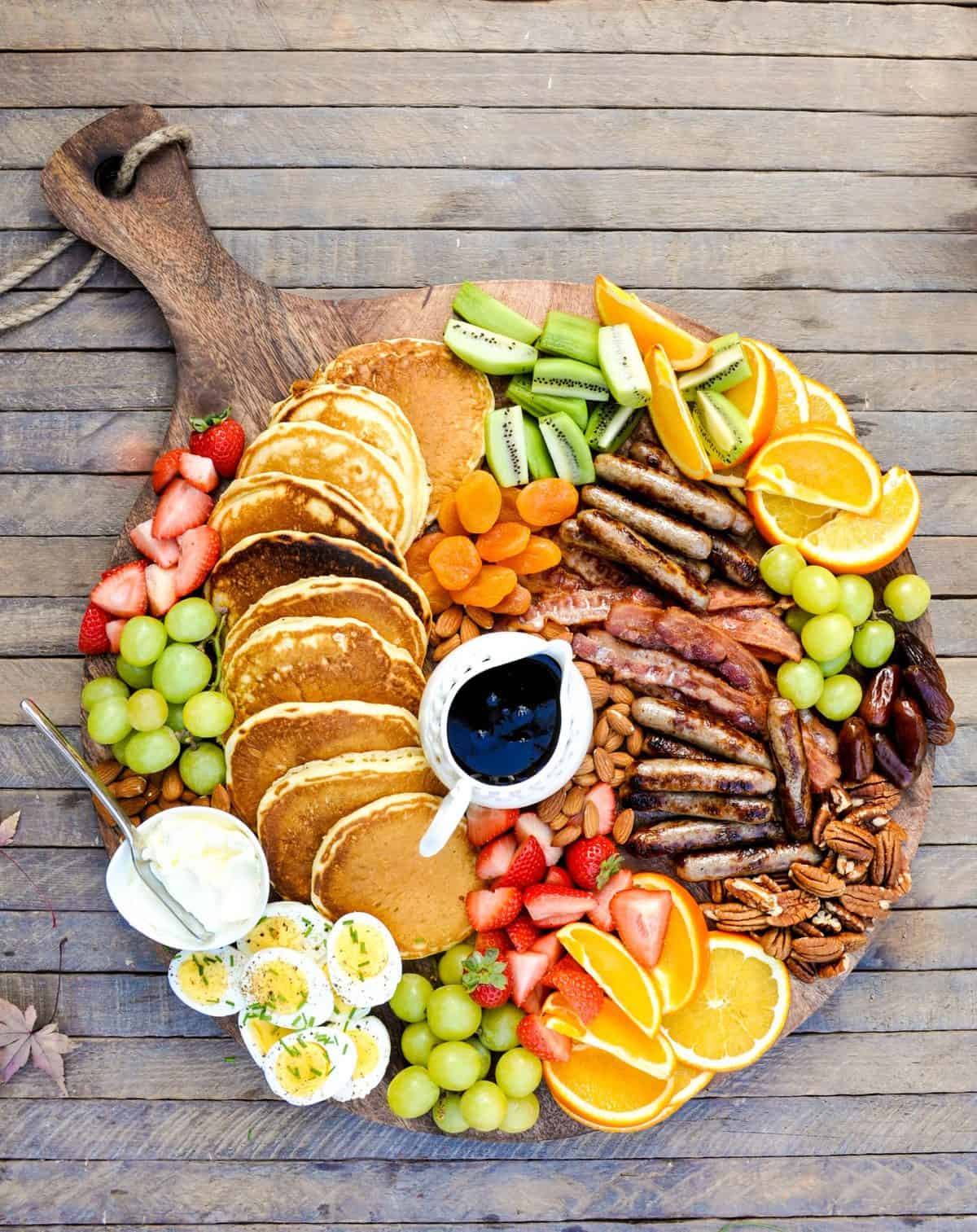 This Holiday Breakfast Board is full of California goodness too. Citrus, strawberries, kiwi, dried fruit and nuts, eggs, pancakes, sausage and bacon. We've got it all!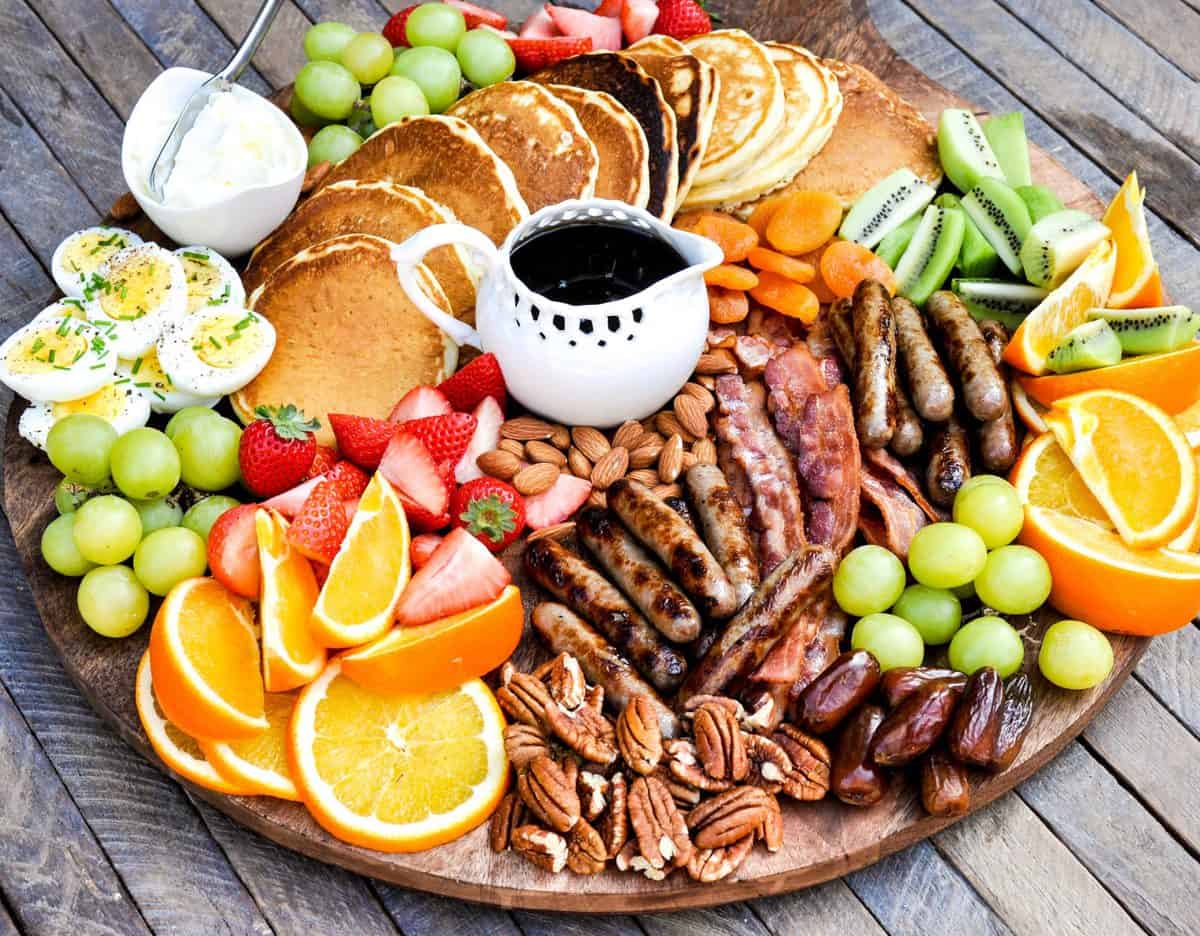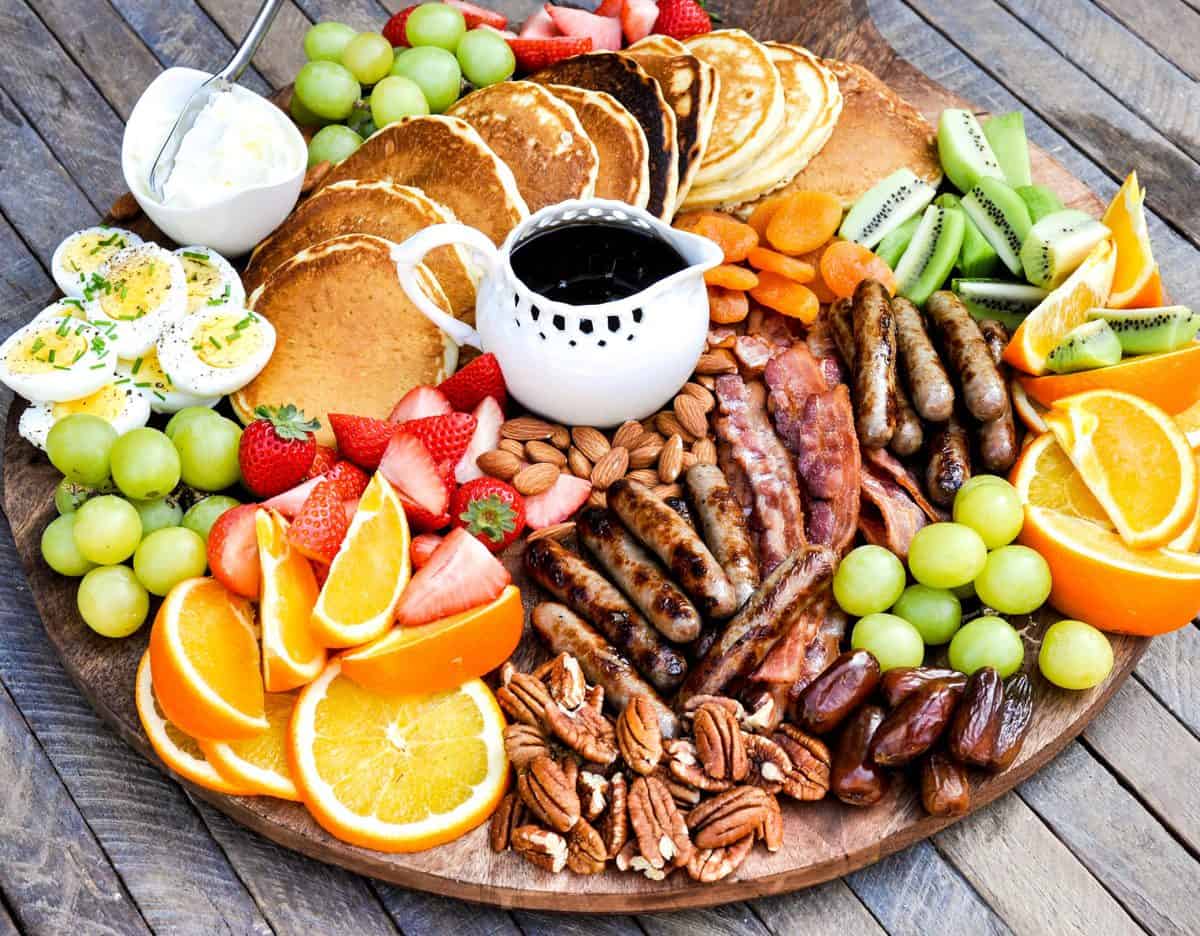 Your guests will not be wanting for anything!
How to Construct the Holiday Breakfast Board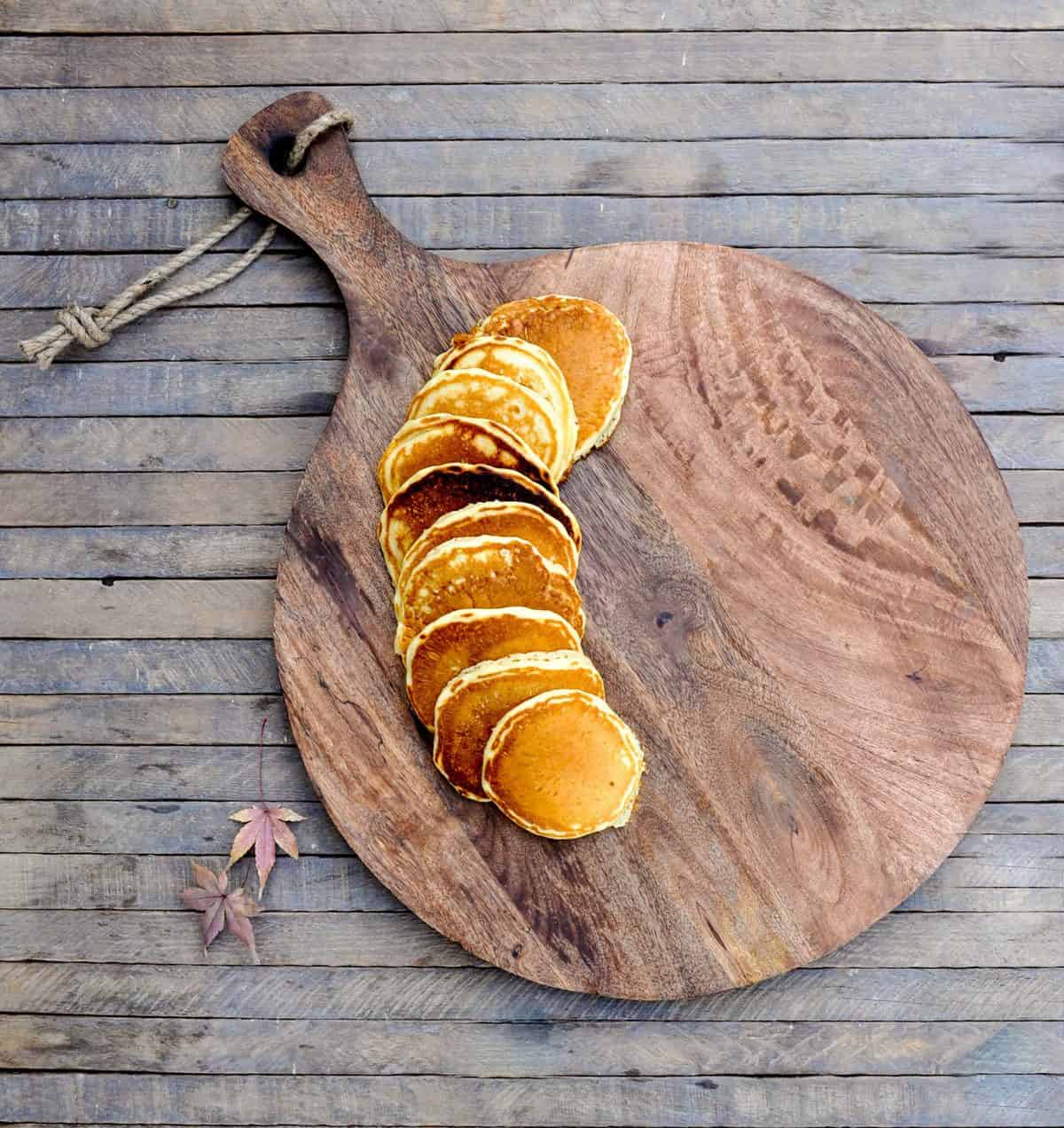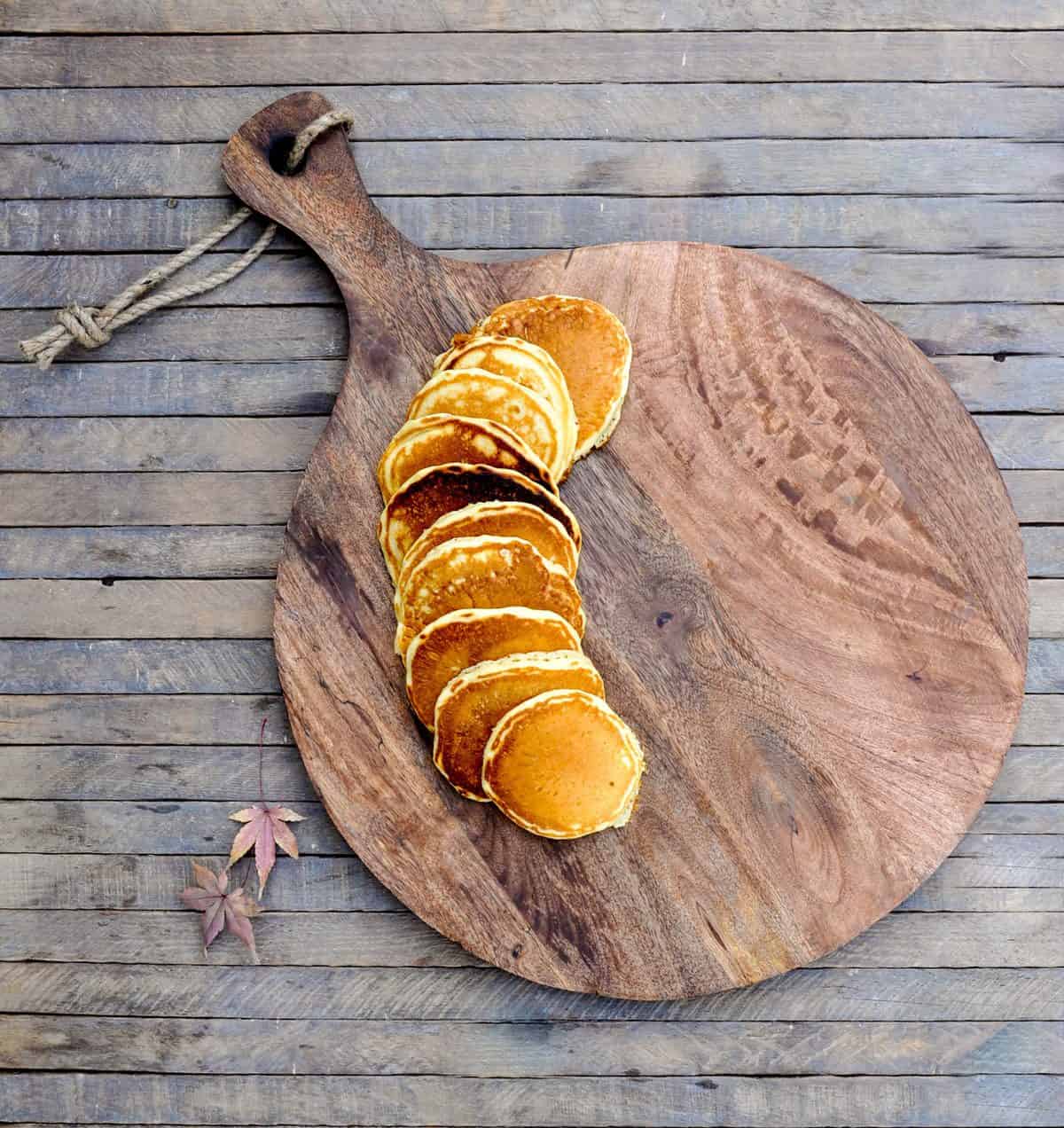 Begin with a large board. I used a round, but you can make this on a square or rectangle board using the same steps.
You want to begin with the pancakes. Lay them out in a crescent shape for better visual interest.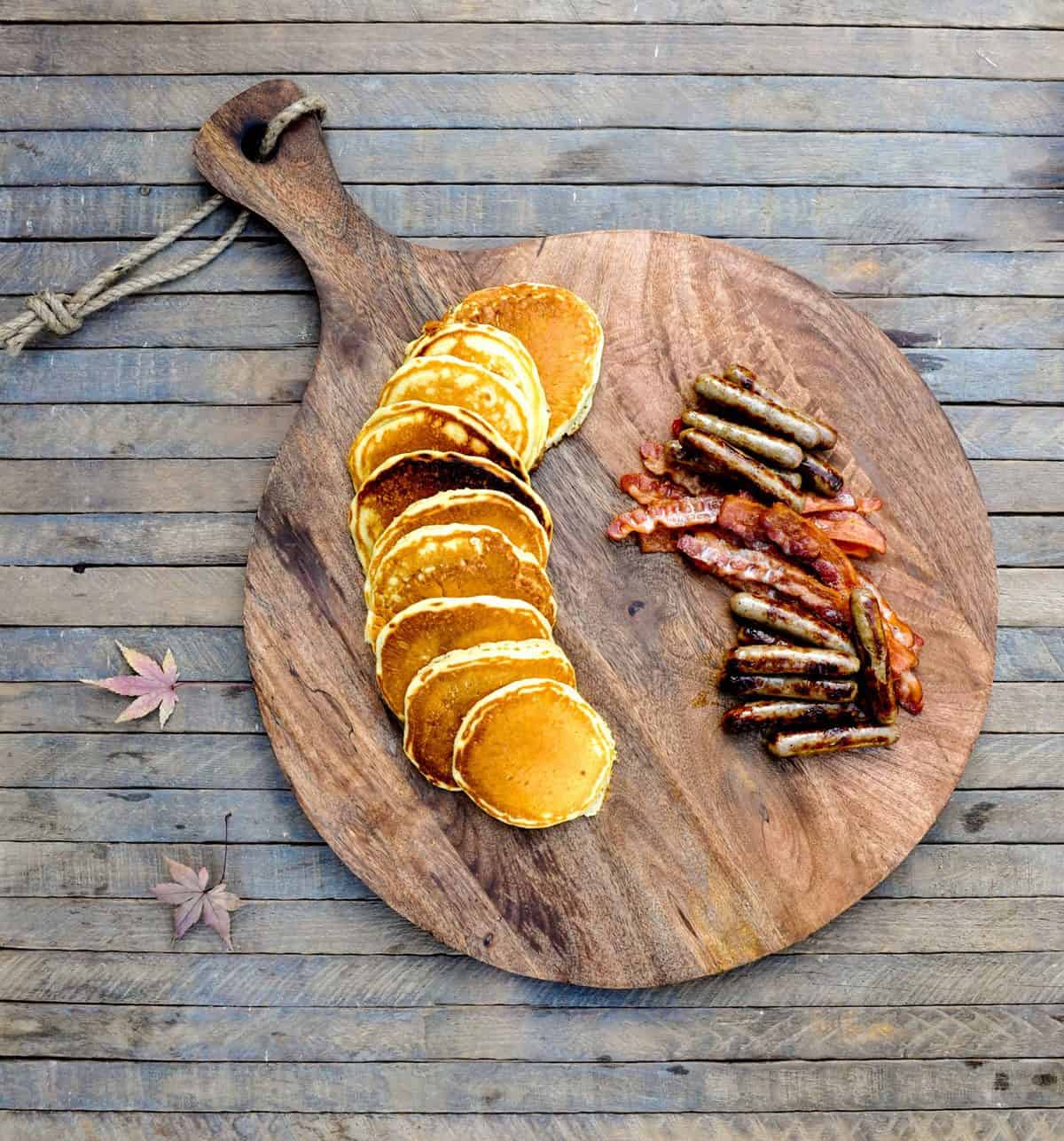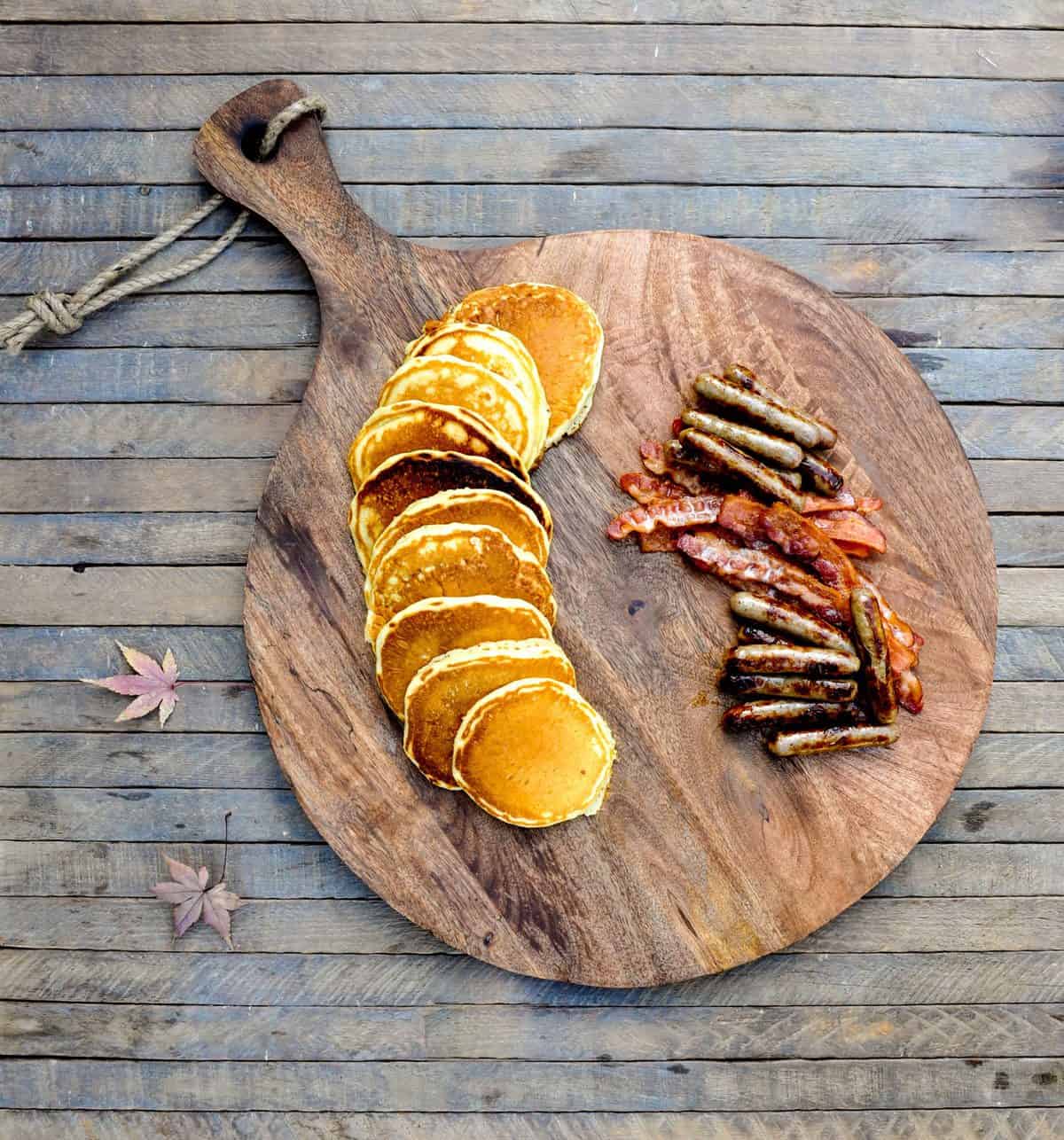 Next add the protein. It's best to keep large groupings of the same foods together, so keeping the bacon and sausage combined is best. It also helps them stay warm if they are stacked together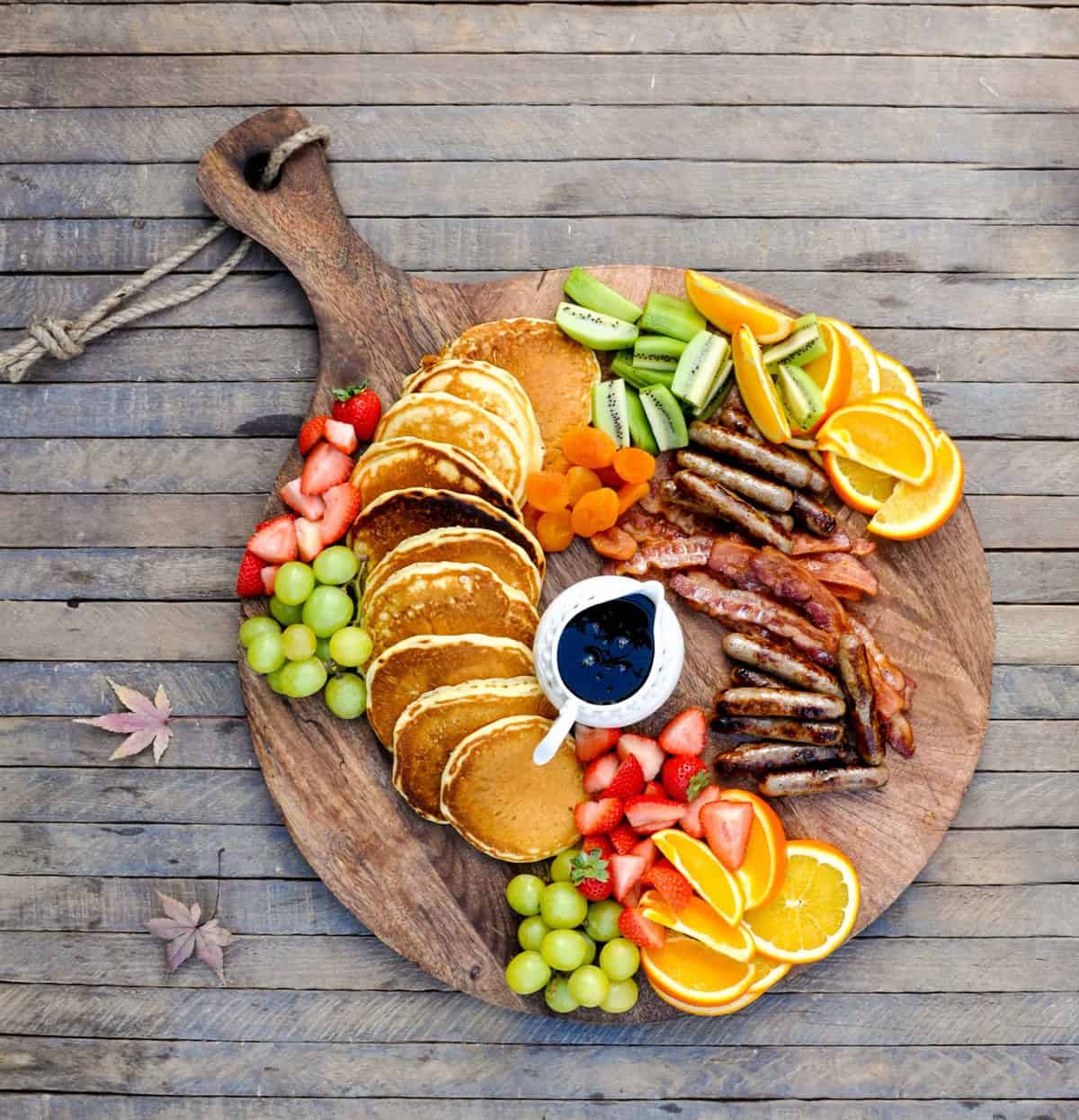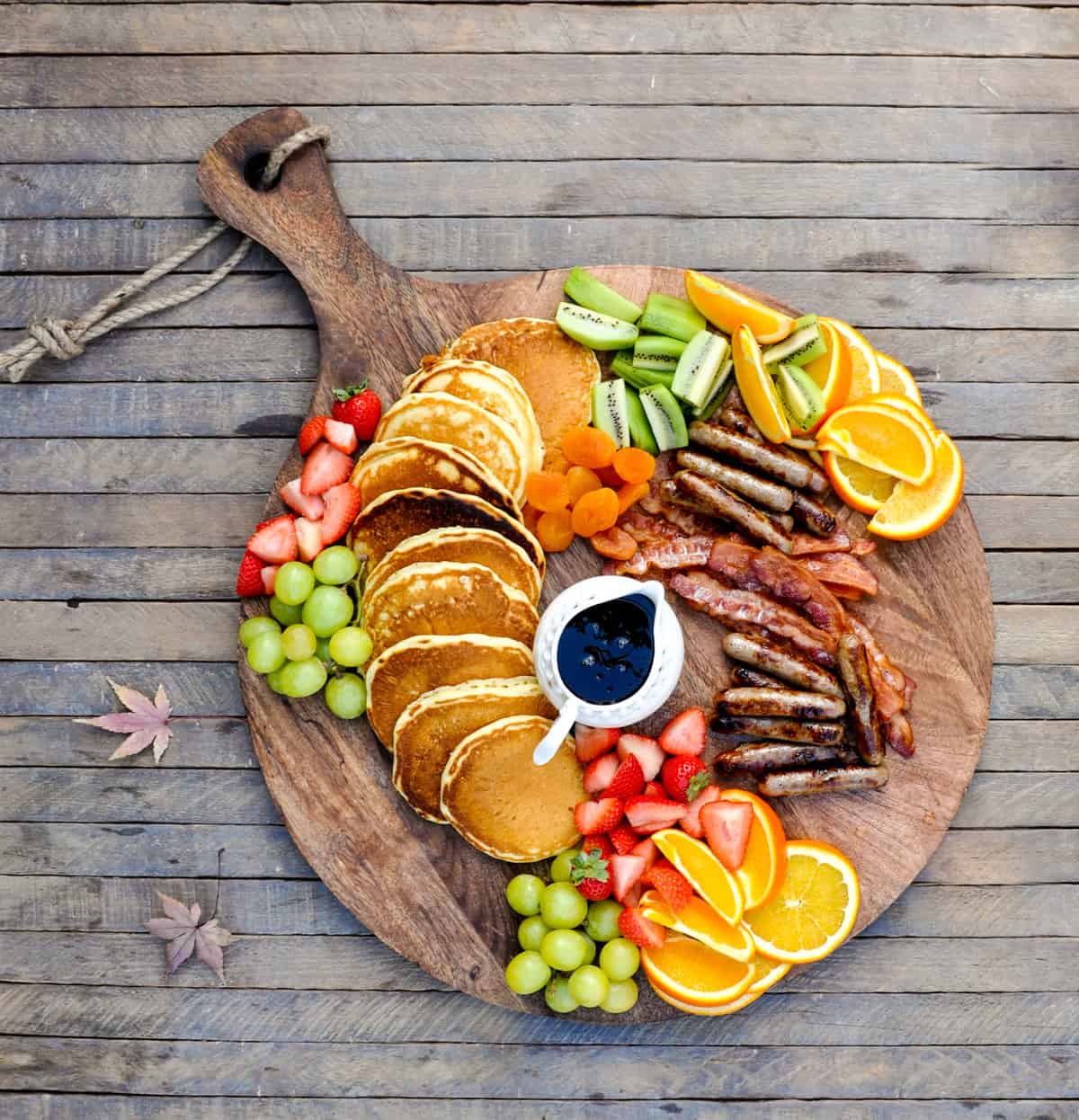 Next add in the fruit. If you have large quantities of anything, it's best to break it up into two or three groupings, but keep each individual fruit clustered together. I also anchored the syrup in the middle on this step.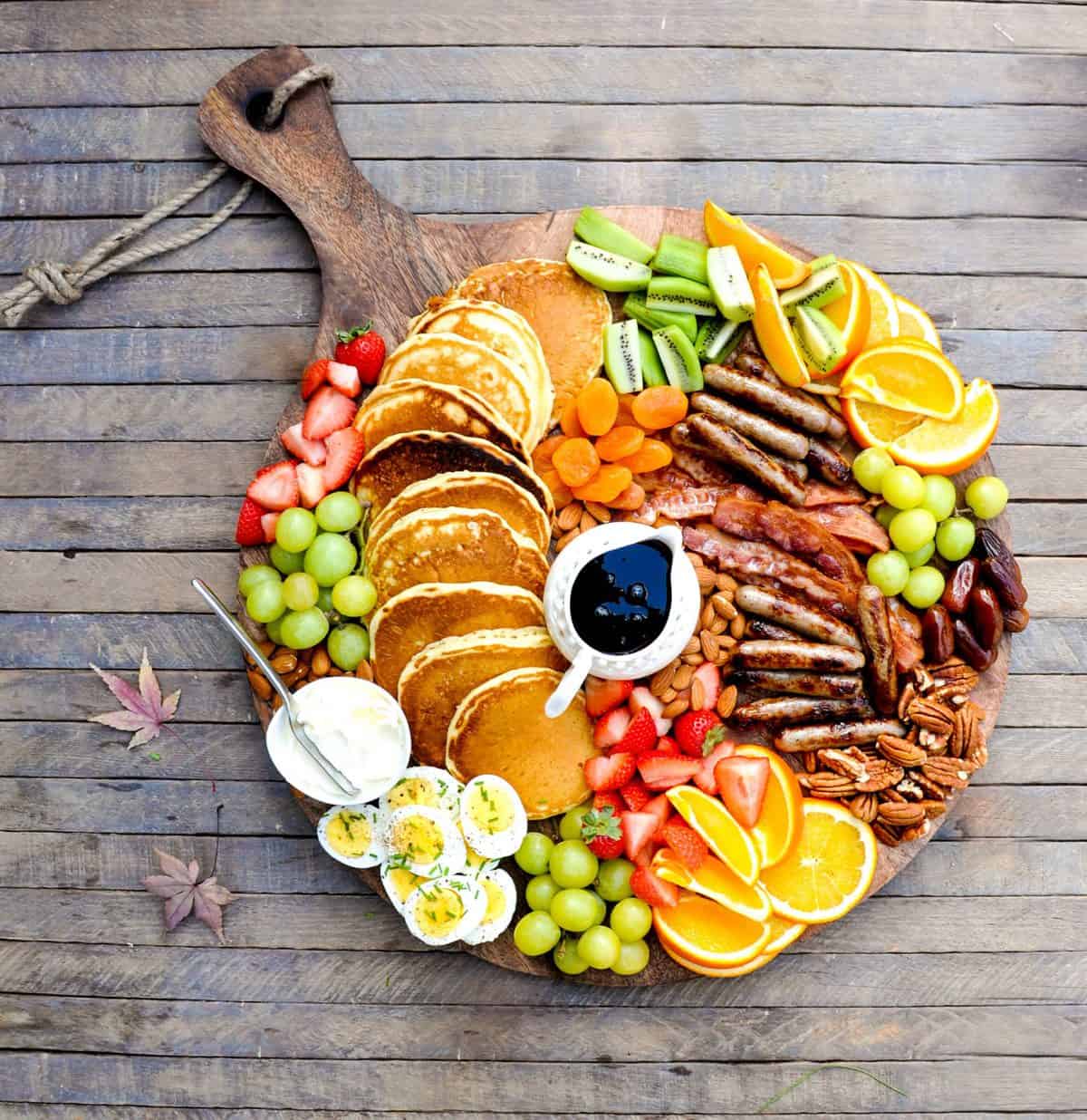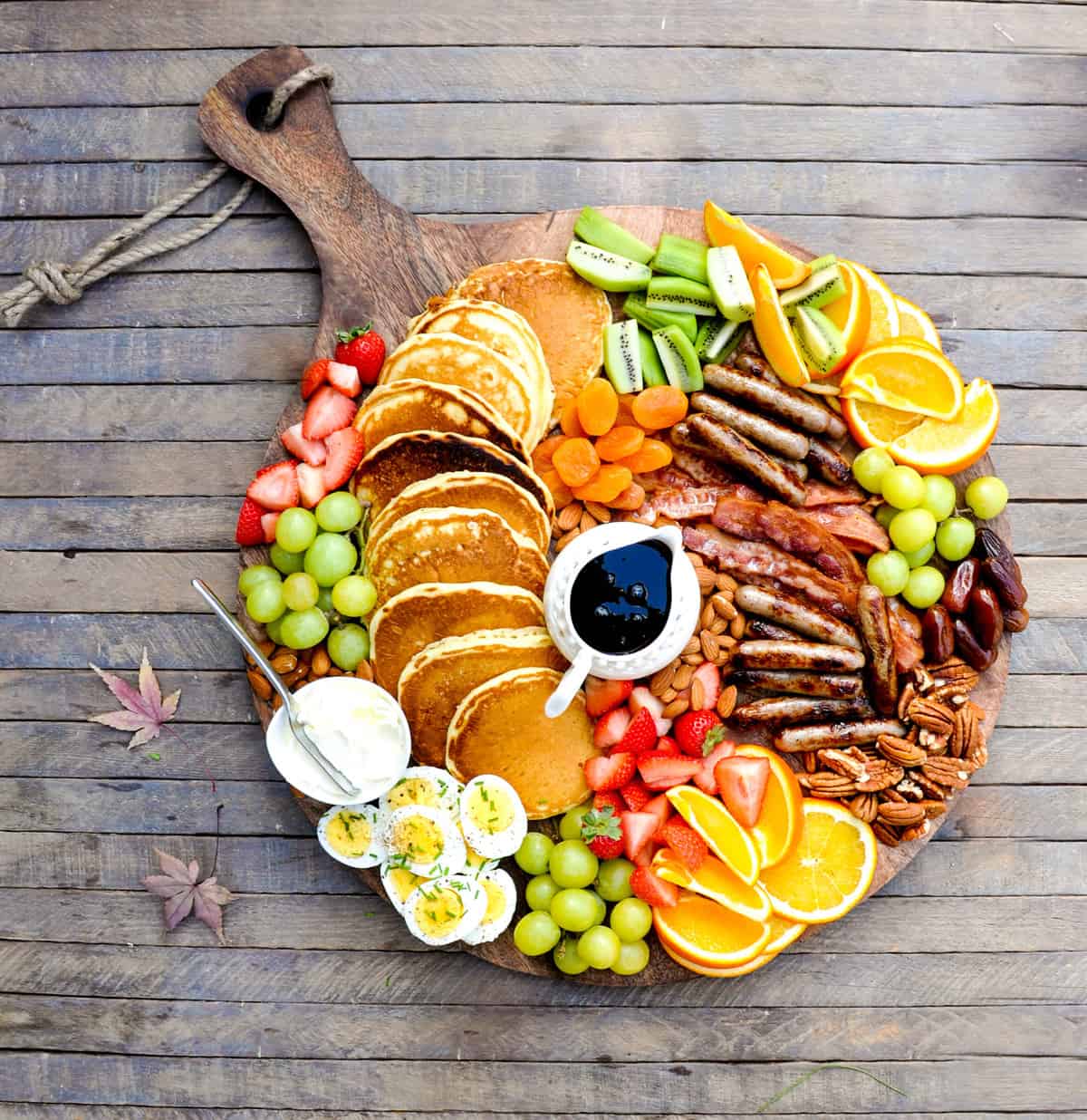 Lastly, add in the nuts and eggs. You can also fill in empty spots with more dried and fresh fruit.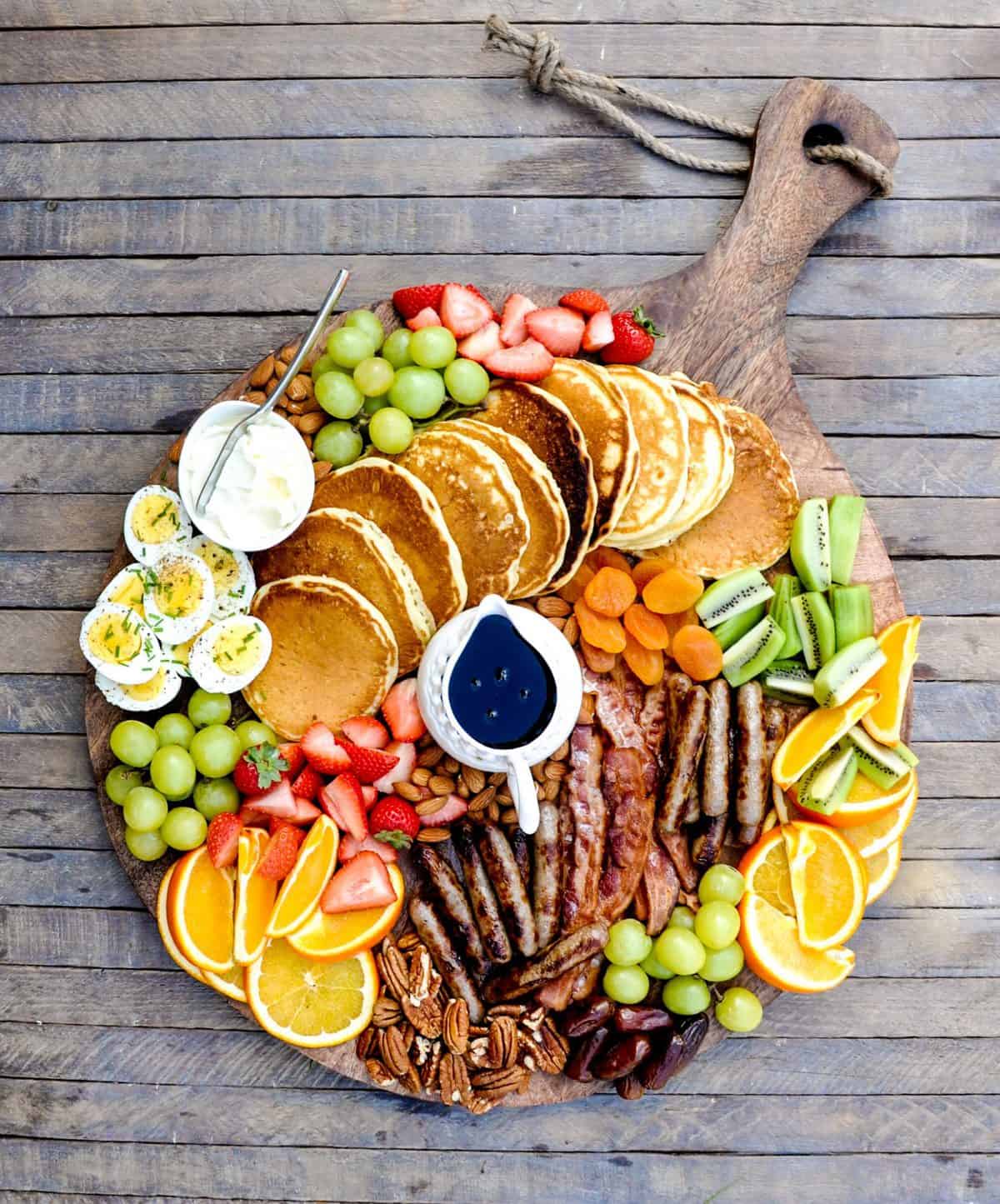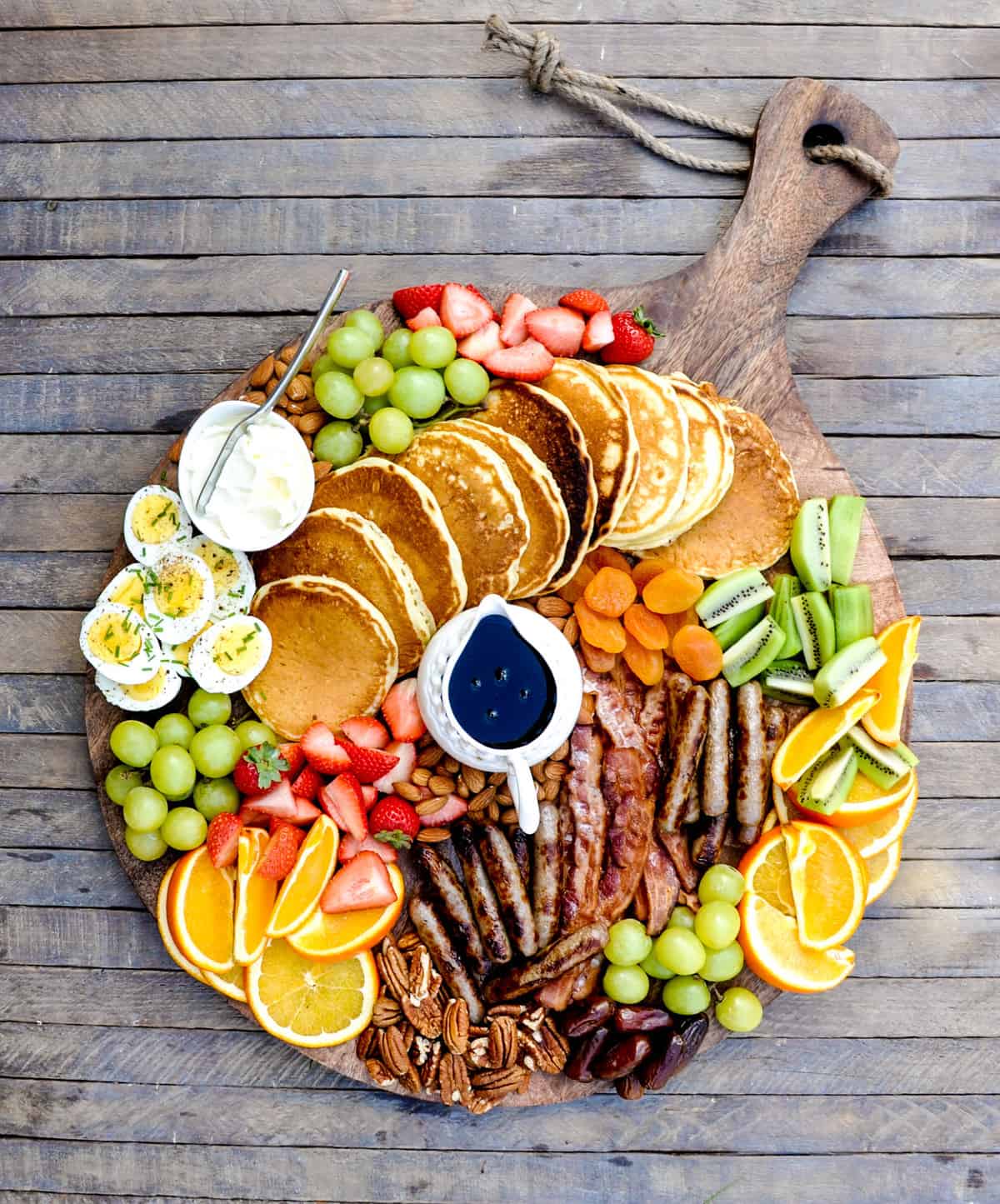 All you will ever need, cleverly arranged on an amazing holiday breakfast board!
This post has me reminiscing about our party last year when we made this beautiful charcuterie board…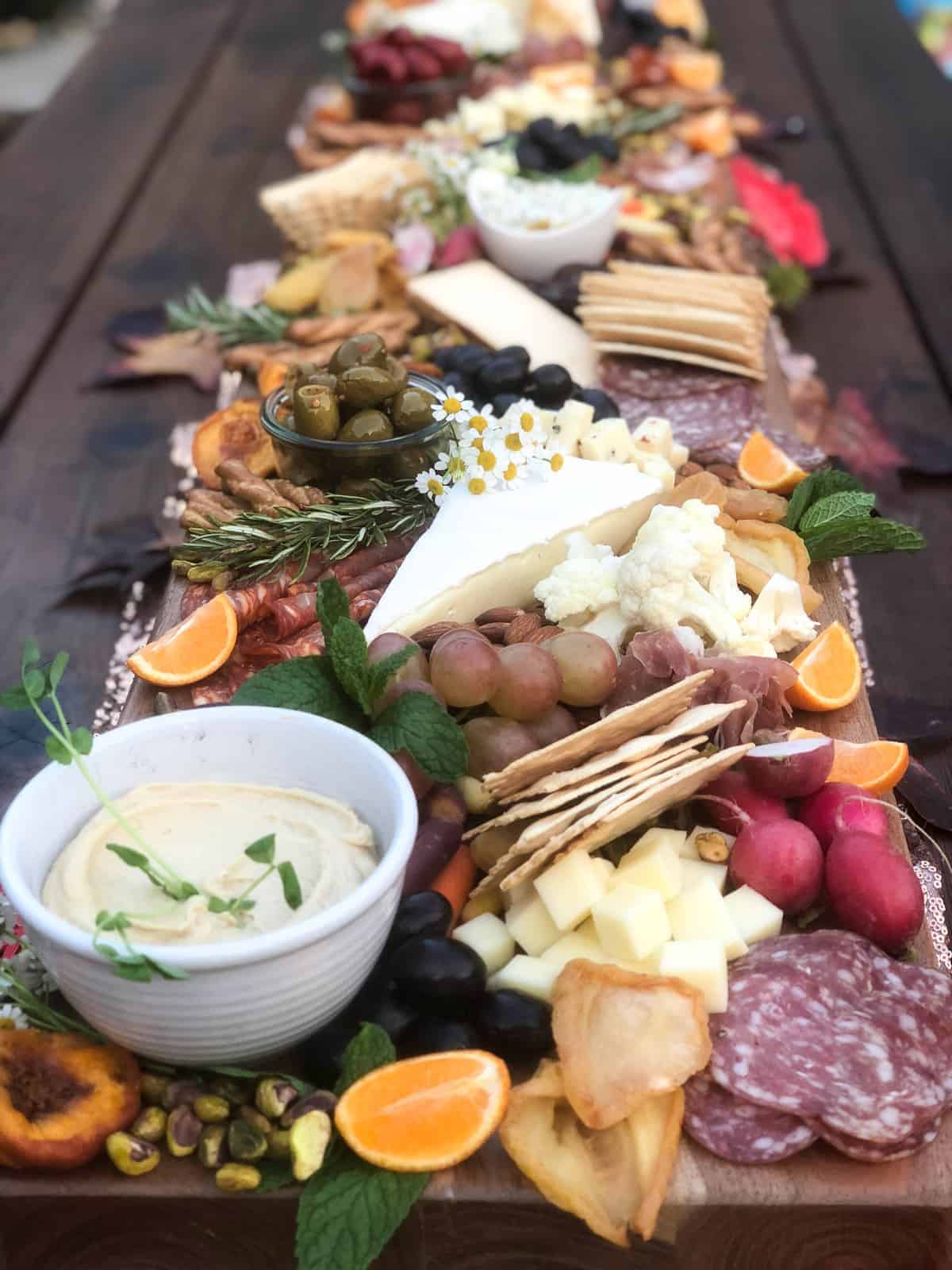 See the full how-to HERE
Make this Amazing Holiday Breakfast Board for your family this holiday season! They will love it and remember it for years to come. It's prefect for Christmas, New Years morning, or any other winter celebration!
Breakfast Board
Loaded with everything breakfast, this board is perfect for brunch entertaining
Ingredients
10-12 buttermilk pancakes, prepared
12-20 breakfast sausage links, cooked
12-20 pieces bacon, cooked
6 eggs, hard bolied, shelled and cut in half
assorted fruit, I used green grapes, oranges, strawberries and kiwi
assorted nuts, I used almonds and pecans
assorted dried fruit, I used apricots and dates
1 cup maple syrup
1/4 cup butter, softened
Instructions
Start by placing your pancakes on the board. It's best to fan them out in a crescent shape for visual aesthetics and to keep them warm

Next add the sausage and bacon. Layer them on top of each other to sustain their warmth and to keep protein together.

Pour the syrup into a pitcher and add the butter to a small bowl and add both containers to the board

Using your assorted fruit, place groups and clusters of the fruit together on the board, filling in large spaces on the board

Add the hard boiled eggs together on the board and sprinkle with salt and pepper. Stack them on top of each other to consesrve space

Your board should be pretty full by now, so next is to fill in the gaps with the nuts and dried fruit.

Lastly, fill in any remaining larger gaps with more fresh fruit