Meet a Farmer: Luke Wilson of Wilson Family Farm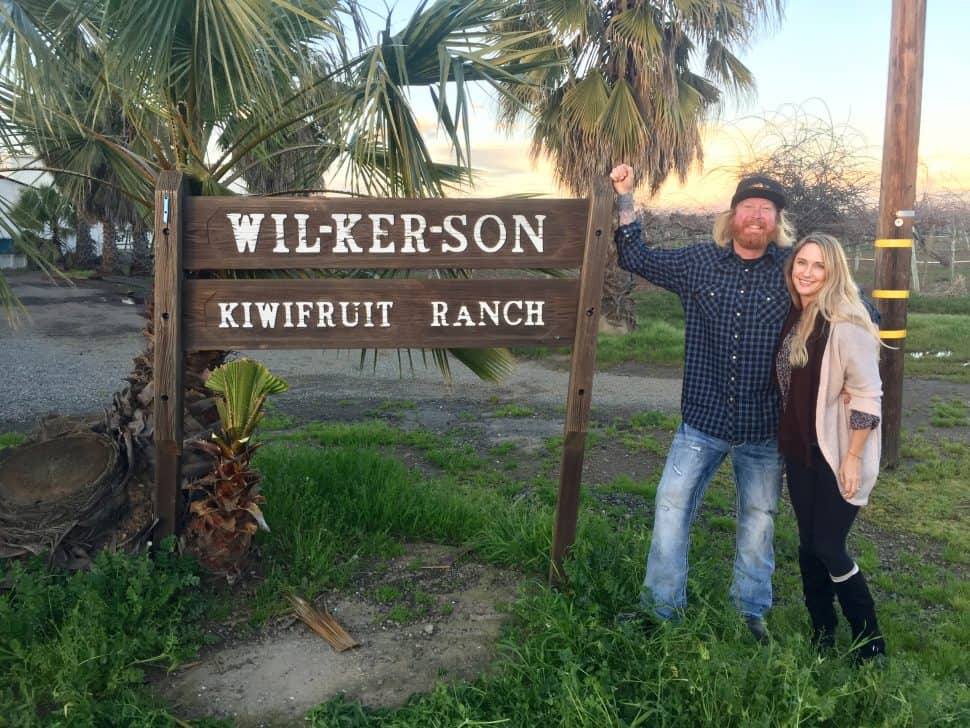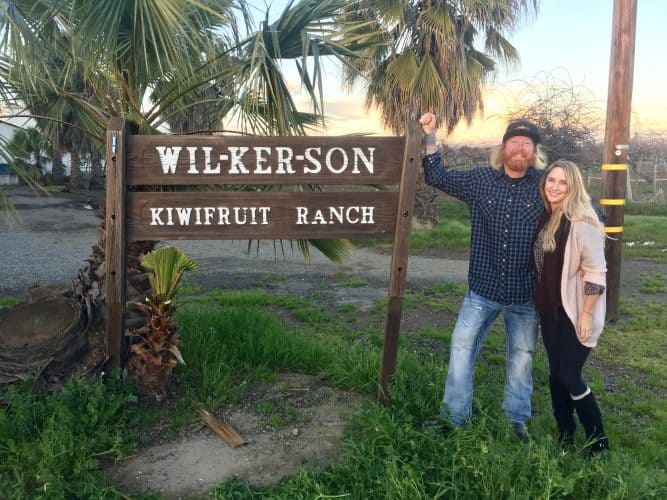 Meet Luke Wilson, Manager of Wilson Family Farm in Gridley, CA. Known as the problem-solver in the business, he was born into the farming industry and loves being able to create his own destiny day after day. Learn more about Luke, why he says harvesting a good crop is like hitting a home run and what brought him back to the job he loves.
CA GROWN: Tell me about the history of the company and what your role is.
Luke: My mom and dad bought the farm about a year before I was born, around 1978. My dad ripped out an old peach orchard to plant and grow his own kiwi fruit nursery stock. Then he planted a kiwi farm on the original 40 acres. I grew up on this farm and did pretty much every single job you can imagine. Over time, the kiwi industry started tanking back in the early 90s and right around that time, we started doing fresh-packed sugar plums. Growing up, like I think any small town kid wants to do, I wanted to get out of town. So after I graduated from Chico State, I moved down to Newport Beach for five years or so and tried a bunch of different jobs and after some time, I asked myself "what am I running from?" Everything I really liked was back at home, which I think happens often in this line of work. So I came back about six years ago and started managing the operations and started my own kiwi fruit nursery exactly the way my dad did 35 years ago. So now, I manage the ranch and we actually started doing chestnuts about 15 years ago and now we're probably one of two of the largest chestnut growers in California.
CA GROWN: What does a typical day look like for you?
Luke: That's tough. I don't even know how to explain it. I'm basically responsible for the long-term plan of action and making sure things are done on time and on budget. I'm in charge of solving problems because so often, nothing goes as planned. I have to make sure that everything gets done, everything from getting ready for harvest to making sure I have all the right people in place so things go off without a hitch.
CA GROWN: What are some ways your company gives back to the community?
Luke: Everything from sponsoring local baseball teams to kids on the football team. We also help put on charity events like a poker tournament for the high school and we hire a lot of people and give people a chance that a lot of people may not give chances to. And we try to work them up in the company if they work well for us.
CA GROWN: What drew you into the farming profession?
Luke: Well I was born into it, so I was just naturally surrounded by it. And it really took me getting away from it to realize that I really liked it and coming back after I tried a lot of different types of jobs and the fact that I never really found my happiness. Being able to create my own destiny is awesome because we're pretty much as free as it gets in this industry. Don't get me wrong, there's a lot of challenges, but we have a lot of choices. If we want to plant another crop, we can plant another crop. If you have a bad year one year, you're always up to bat the next year with a clean slate and you can hit a home run again. There's just something really beautiful about that.
CA GROWN: What are your hobbies or pastimes when you're not farming?
Luke: Snowboarding, off-road riding, traveling and that covers a lot of what I like to do.
CA GROWN: What advice would you give to someone who wants to become a farmer?
Luke: Know your numbers and realize that you can't dictate your schedule because you're on Mother Earth's schedule.
CA GROWN: What is something that's unique about your business or makes it stand out?
Luke: For our business, we focus on these niches and specialty products where kiwis are more mainstream and they're our main crop. But we're one of two people doing sugar plums in the state. With the chestnuts, they're another little niche crop that no one even knows we grow in California.
CA GROWN: What has contributed to your past success and what are you doing to ensure continued success going forward?
Luke: I think it's been a lot of luck, us making the right long-term plan and not having all our eggs in one basket. When the kiwi industry was tanking in the early 90s, we got into the sugar plum deal that pretty much saved the business. If we weren't doing that, I don't know that you and I would be talking today. So diversification has played a huge role in our success.
CA GROWN: What's the most rewarding part of your job?
Luke: Well you start with bare dirt and you're able to plant a seed or a tree and watch an orchard grow to its maturity. We're able to literally create and grow our own money and the whole process happens right in front of us.
CA GROWN: As a California farmer, we know that you have a long list of activities you undertake on your farm to care for the land and its resources. What are one or two ways that you're most proud of or you feel are innovative ways you care for your land?
Luke: We do very minimal sprays and there's nothing sprayed on the kiwi fruit. We're constantly replenishing the ground with organic matter and we want to keep that ground and our water as safe and healthy as we possibly can. We're using all drip and micro jet irrigated as we're giving the plants just enough water that they actually need and no extra since it's such a valuable resource.