Meet a Farmer: Jack Vessey of Vessey & Company, Inc.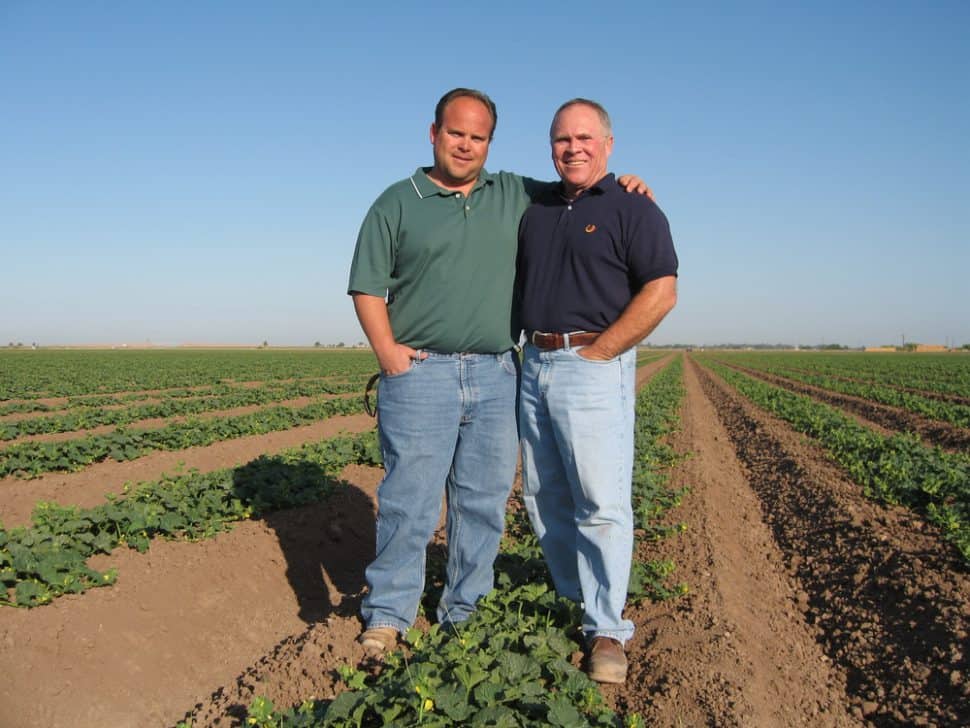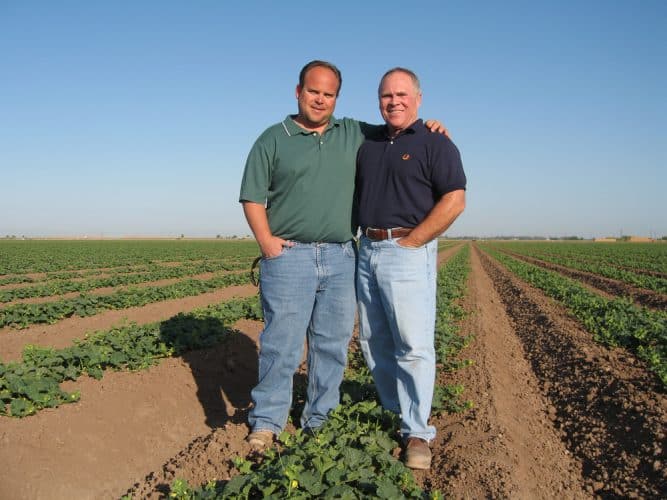 Meet Jack Vessey, President of Vessey & Company, Inc. As a fourth-generation farmer, he is proud of the hard work and dedication his father showed on the farm. Learn more about Jack and why he says it's important to support as many local organizations in his community as possible.
CA GROWN: Tell me about the history of the company.
Jack: My great grandfather started the business in the early 1920s after he started out as a produce wholesaler in the LA produce market. He lived in Pasadena and through purchasing lettuce and other commodities throughout California and Arizona, it became a classic story of "maybe I'll just get into the farming business myself." So the family moved from the LA area to the Salinas area and became shippers in the lettuce business and had other commodities as well. Later on in the mid 60s, the Salinas operations were sold and the company was relocated to the Imperial Valley. At that point, we became growers, packers and shippers in the lettuce business until the early-80s and we had lettuce in six different growing regions, from Brentwood, CA and all the way down to Wilcox, AZ. What changed our business in the early 80s was my dad seeing that wrap lettuce and back sales were beginning to be the new thing. There was also consolidation on the shipper end and through our relationship with his good friends, Tom and Steve Church, they started Fresh Western Marketing in Salinas and at that point, we decided we don't need to have our name on a box, so let's do what we're better at, like being growers and marketers. So instead of being full time growers, packers and shippers, we chose to instead be just a grower, make strategic partnerships with Salinas marketers and have joint ventures with year-round shippers out of Salinas and dabble in the marketing side.
CA GROWN: What does a typical day look like for you?
Jack: A typical day for me this time of the year allows me to get a feel for the ranch and what's going on. My ranch manager holds a meeting every Monday from 5 – 6 a.m. starting in mid-August through March and all our supervisors and foreman attend that meeting every morning. It's a great opportunity for me to sit there and really listen to what's going on and see the dynamics of what we do these days and what's happening. It's a great way for me to get the day started. The business side has grown so much and it's a lot different than it was when my dad was my age because for one, we're doing business in California now and two, it's about the competitiveness that makes you be so dedicated to be able to survive in this business. That's really changed because we know we have to do the best job we can on a daily basis or we won't be in business anymore. People come to us and expect us to supply those contracts and what I mean by that is, through my joint venture partners, we're supplying a solid processing plant. When they come to us and say they want 100,000 pounds of X every Monday through the winter season, we do our best job to make sure we have that 100,000 pounds every Monday throughout the harvest season to supply those contracts.
CA GROWN: What are some ways your company gives back to the community?
Jack: My father was a very giving man and supported a lot of different things in our community, not just the community of Holtville where we're headquartered, but the Imperial Valley as a whole. We've been supporters of the Boys and Girls Club, the local hospital, the Holtville Athletic Club, the Holtville Rotary Club, the Holtville Take Down Club, Little League, the local high school, FFA and 4-H groups and the list goes on and on. For me, it's important to be a part of the community. I was raised in Holtville for my entire life and I feel like I have a big responsibility because I was born and raised here in the Imperial Valley to try and do everything in our power to support different causes here. We rarely say no to anything and I'm proud of that.
CA GROWN: What drew you into the farming profession?
Jack: I was born. I spent a lot of time with my dad growing up. Every Saturday and Sunday if I didn't have a sporting event, I would go to work with my dad. I was always in his truck or at the office and he used to sit me at his desk and tell me to listen. That was how a lot of my Saturdays went, sitting there and listening to him on the phone or being in his pickup and listening to him conduct business. So, it was something that I really wanted to do and I couldn't see myself doing anything else but what I'm doing today. A lot of us in agriculture are proud to plant the seed, cultivate and grow a crop to the best of your ability. Going out to the fields during harvest is like going out there and saying "there's my babies" and then you have to let them go in the end. It means a lot to us to see different bagged salads and labels and there's a good chance that some of our products are in there.
CA GROWN: What are your hobbies or pastimes when you're not farming?
Jack: Family. I love to spend time with my wife and my children. We love to go up to the dessert and enjoy it. I've got three children, my girls are 4 and 6 and my son is 10 years old and I love having fun with them and driving with them around the ranch when I get the chance to.
CA GROWN: What advice would you give to someone who wants to become a farmer?
Jack: Dedication. It has to be something you really want to do and you have to be dedicated to it. You have to be prepared to work long hours and know that when work has to get done, it has to get done. If you don't want to do it with 110 percent effort, then this isn't the spot for you and you're not going to be a happy person. If you like to see projects come to fruition from start to finish and that really means a lot to you, this is definitely the career to be in.
CA GROWN: What is something that's unique about your business or makes it stand out?
Jack: We're a fourth-generation produce business. Sometimes people talk about corporate agriculture when it comes to California, but if you still look up and down the state, there's still plenty of farms that are family-held and family involved. To be able to be a fourth-generation farmer with the fifth generation coming up, I'm just hoping to survive in this business climate and at least give my children the opportunity to do this if they'd like. But they would have to have the drive, the want and the desire to do it because I don't want them to spin their wheels doing something they don't want to do.
CA GROWN: What has contributed to your past success and what are you doing to ensure continued success going forward?
Jack: A lot of our success has to do with the people on the ranch, our team. These people have been with us for many, many years and we've got a lot of long-term employees and generational employees that have been a part of the ranch for so long. It's because of the people who work with us that things get done. Without them, we wouldn't be where we are today and we take pride in creating a team situation where people understand they're part of our family and a part of the team. At the end of the day, we're all working towards one common goal and that's to be here for the next year, five years and ten years not just for my family, but for their family as well.
CA GROWN: What's the most rewarding part of your job?
Jack: Seeing people learn and prosper and at the end of the day, us doing what we said we're going to do. I mentioned that morning meeting before that we go through everyday Monday through Saturday during the winter season and the amount of organic and conventional commodities we do and how much planning it takes to get through a season. The scope of work that we have in front us and accomplishing it makes you feel good. Laying out that plan and progressing and getting better at what we do every year and having people working with us who are happy is key.