Meet a Farmer: Brian Neufeld of Full Harvest Farms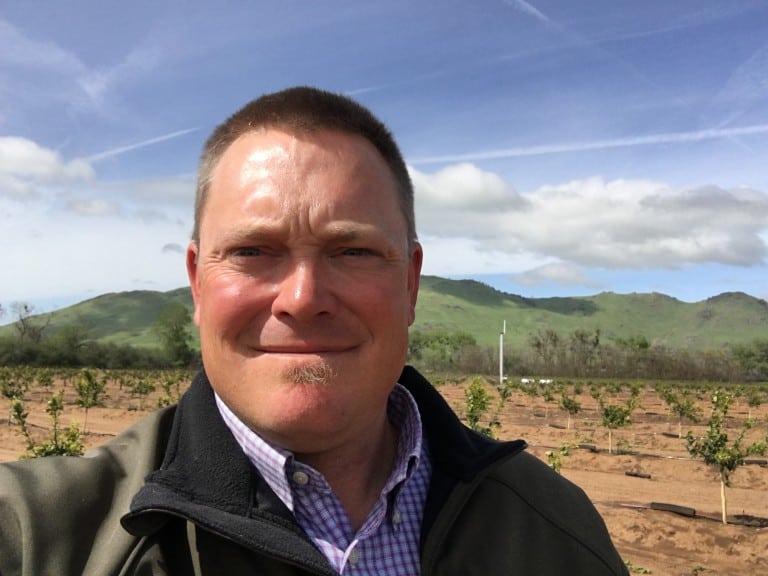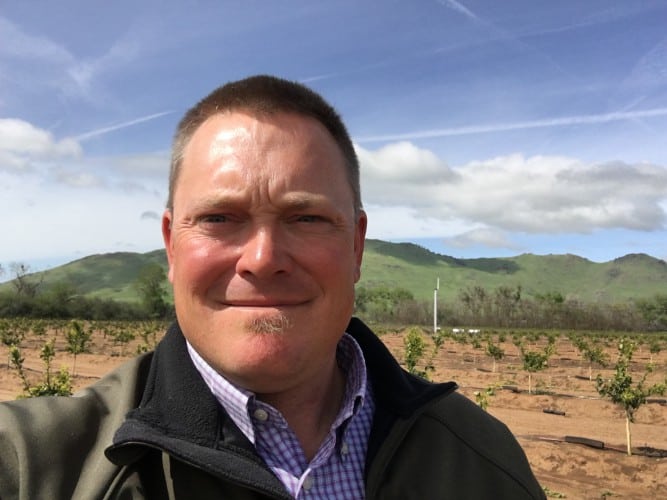 Meet Brian Neufeld, a citrus farmer and dad who loves to travel! Learn what drew him into farming and see what he's up to on the farm!
CA GROWN: What drew you into the farming profession?
Brian: Well the way I view it is that I wasn't necessarily drawn into it. It kind of drew me in. I've been involved in farming since I was a kid. My dad was a farmer; I grew up working around the farm. I did try my hand in some other things, architecture and other irrigation work. What I found is that fewer and fewer people are less interested in farming because it's not a 9 to 5 job and the management of it. So I seen an opportunity to be in farming and create my own sustainable way of life. I like that there's not a lot of competition but I think there needs to be more, I try to convince people to get into the business because we definitely need more good people.
CA GROWN: What are you doing today?
Brian: I'm out spraying weeds and irrigating and I've got a company out here that's putting in an electrical line for a new pump that I desperately need. And then I'm going to a meeting at 2 to discuss the new irrigated lands program and how that pertains to sediment and erosion control of my property.
CA GROWN: What is your favorite thing about farming?
Brian: My favorite thing about farming is being able to be creative in how I make decisions on how to best be an architect of the earth. How to line things up, how to utilize engineering, physics, how to manage the whole picture, to be able to do things the way I want to do it in a manner to which I expect to get the best results. No two farmers seem to do things the same way. That's what I like best about it. The freedom to do things the way I want it.
CA GROWN: How do you give back to the community?
Brian: Last week I participated in the Citrus Stride event, a walk in Sacramento at the state capitol, to make our lawmakers aware of what we provide as growers for our community. For example, the event we organized last week was designed that for every person that signed up to walk around our state capitol our industry would donate 1,000 pounds of citrus to food banks. I also participate in other local events parades, doing Relay for Life or participating in local kids and sports events. My kids are 8, 6 and 5 and they are all involved in something or another and working with their events and doing all the other social events. There's not a lot of time to sleep. I primarily grow citrus and with citrus there is rarely a break in season to where nothing is going on, it's a full time job.
CA GROWN: What are your hobbies or pastimes when you're not farming?
Brian: I like to travel; I like to go places I've never been. I like playing baseball with my 8-year-old son. I like taking him and doing activities with him. He likes to go to work with me so that's probably one of my hobbies, work because he likes to be with me and he enjoys the outdoors so we do a lot of this. We also go camping occasionally.
CA GROWN: What advice would you give to someone who wants to become a farmer?
Brian: I would say you have to be willing to learn to adapt to improvise in order to be successful because farming is not just farming anymore. You have to be part politician, part lawyer, part clerical, and part farm worker. You've got to be able to work with other people very well. You've got to be as much helpful to other people as you expect them to be to you. And I would say that's contrary to the way farming used to be. We used to be recluse people and didn't want anyone in our business but we are way beyond that now. Surround yourself with good people that have the ability to give good advice.