Dine and Smell the Roses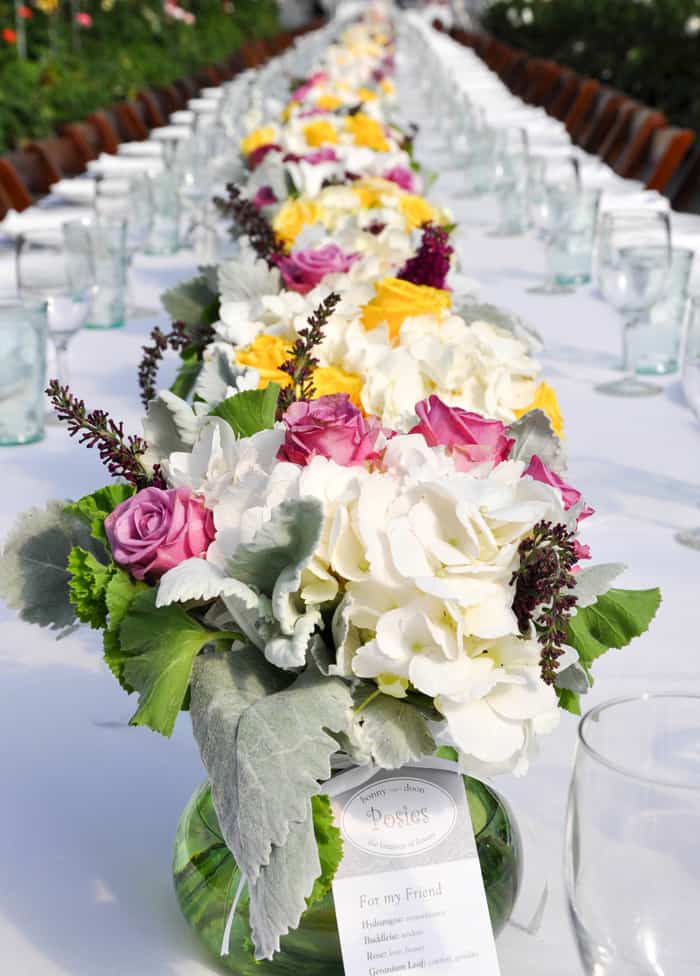 Just a fair warning: This is going to be a photo heavy post.
But I'm sure you won't mind because who could ever complain about enjoying gorgeous blossoms and dining on beautiful food?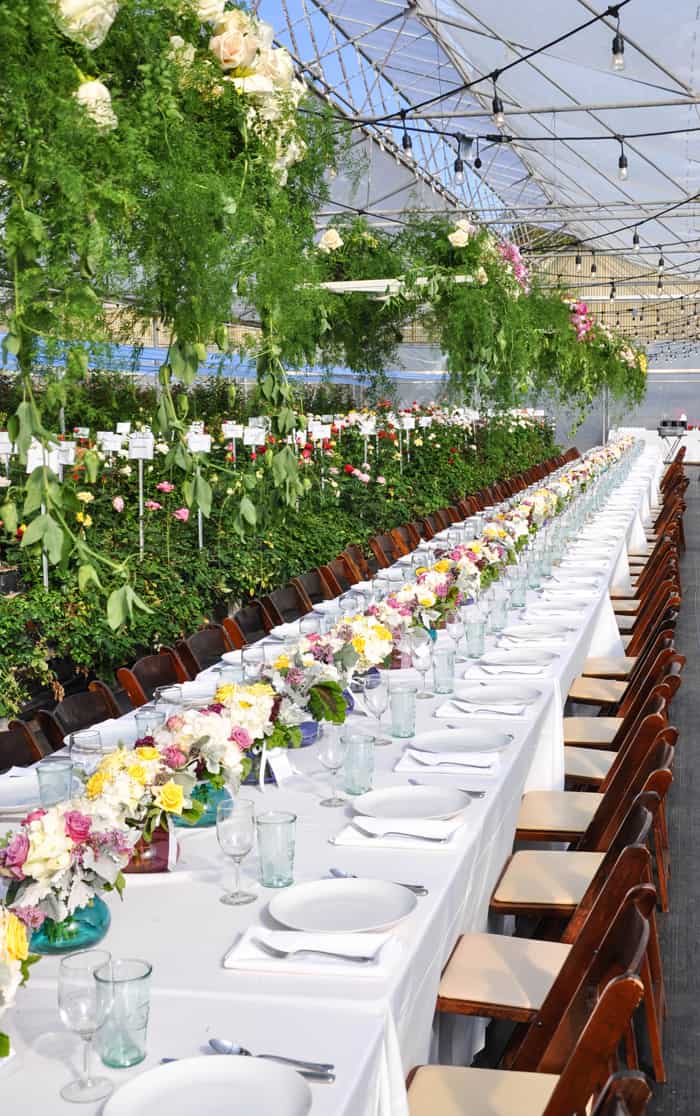 I recently attended a Field to Vase Dinner in Monterey, California at the Pajarosa Floral Farm. The Field to Vase concept is the brainchild of the creative staff at American Grown Flowers. The dinners are intimate and informative and of course, surrounded with more flowers than you could ever imagine! The idea behind these aromatic feasts is to bring local floral farmers and the surrounding community together for a relaxing and enjoyable evening, all while becoming a bit more informed about agriculture and the importance of buying local.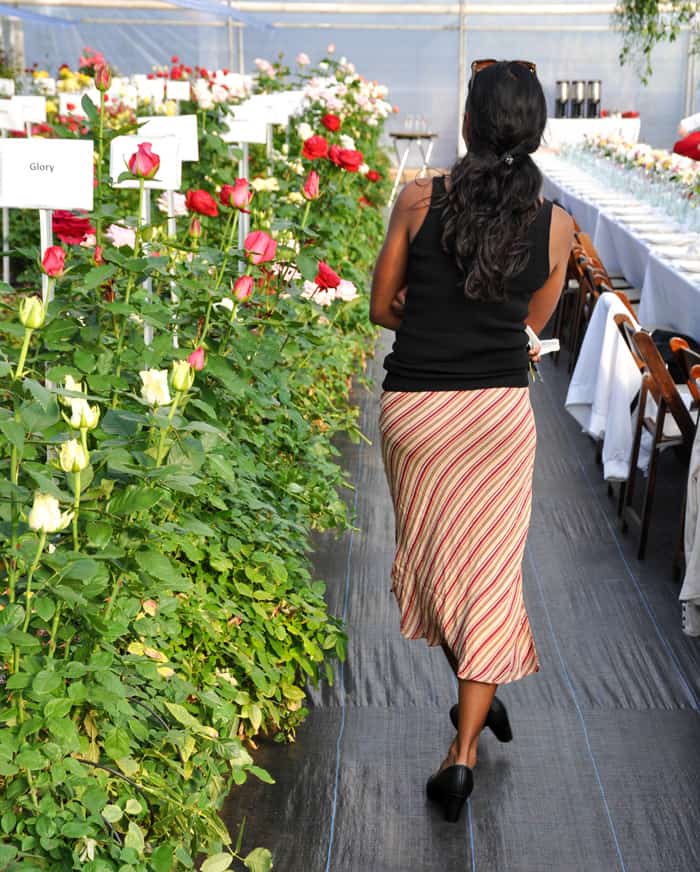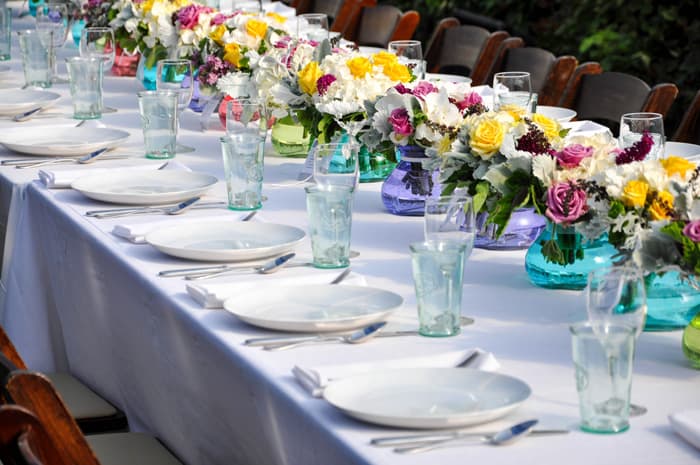 Pajarosa Floral is situated just off the coast of Central California where the aroma of sea air mixed with the sweet scent of lush roses will never leave you the same. We were treated to our dinner inside one of the Pajarosa greenhouses where large, prolific rose blooms were as far as the eye could see.
We first mingled and sipped Rose' sprinkled with tiny rose petals…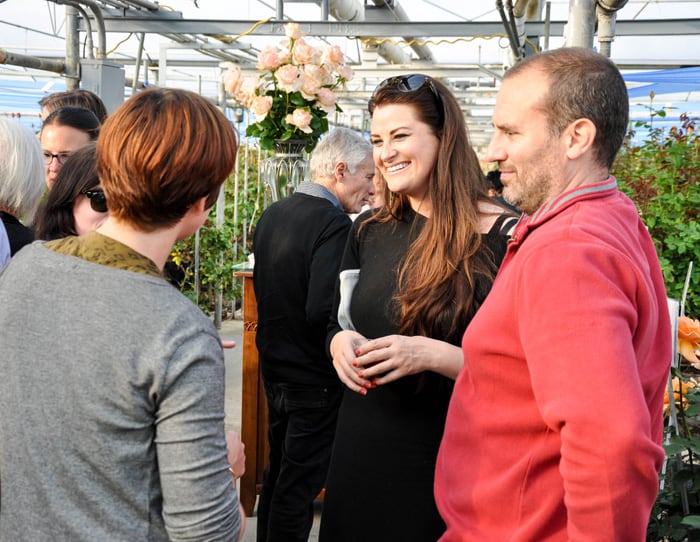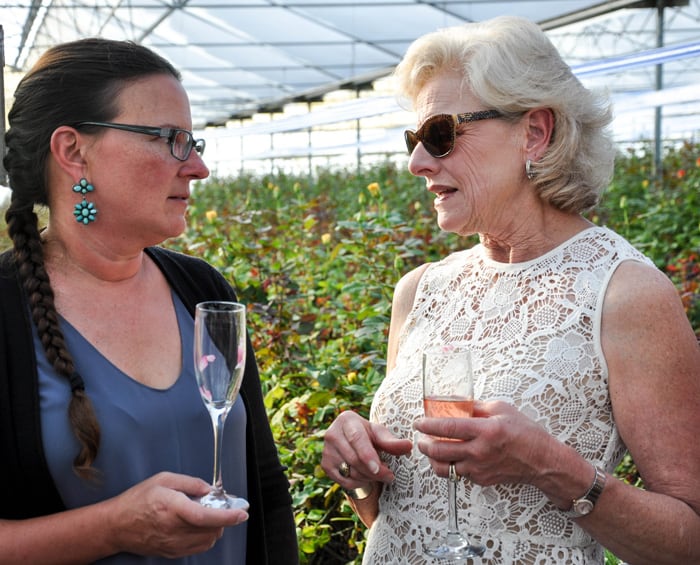 While we were socializing, we were also treated to a short discussion about the sustainable rose growing practices of Pajarosa Floral. Pajarosa were the American pioneers in hydroponic growing methods for roses and their approach has been used as the blueprint for water saving measures in the floral industry. See HERE for more info!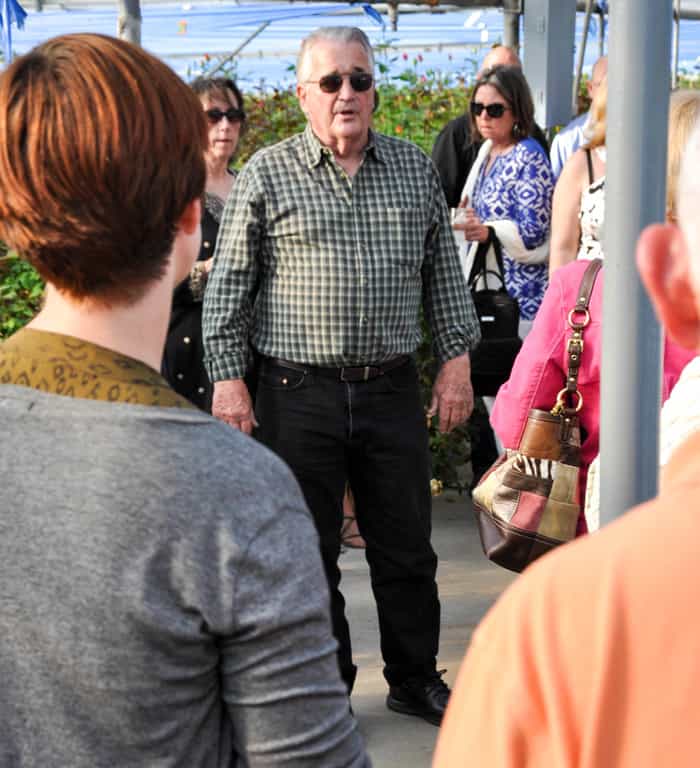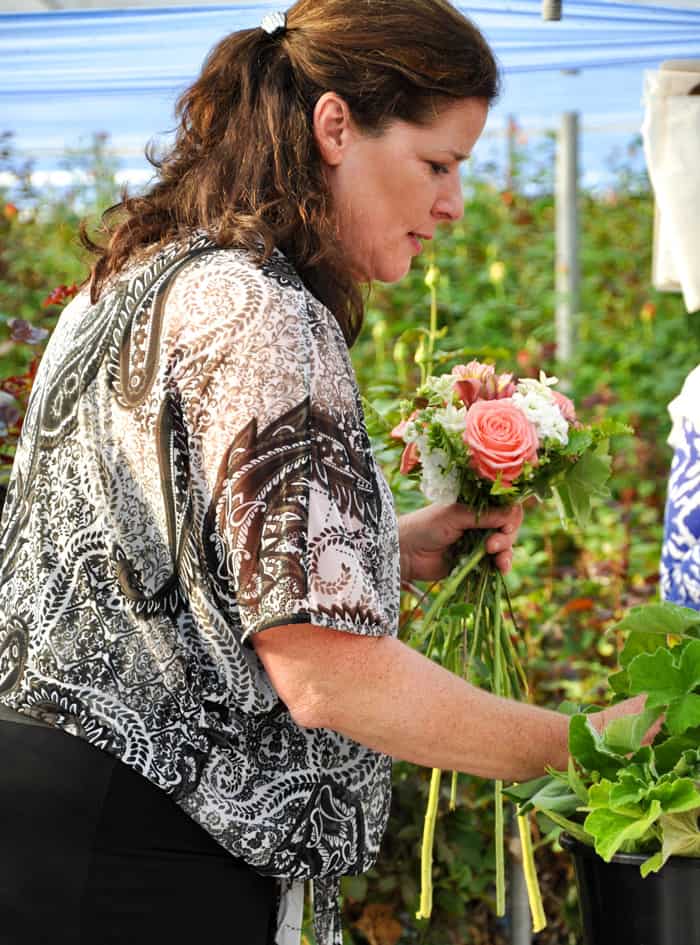 We were also entertained by a quick demonstration from Teresa of Bonny Doon Garden Co on making a floral posie. It was so interesting to hear that each flower has it's own meaning and how you can create heartfelt gifts for friends and loved ones with the flowers you choose…
Here is a sample of the posie at my table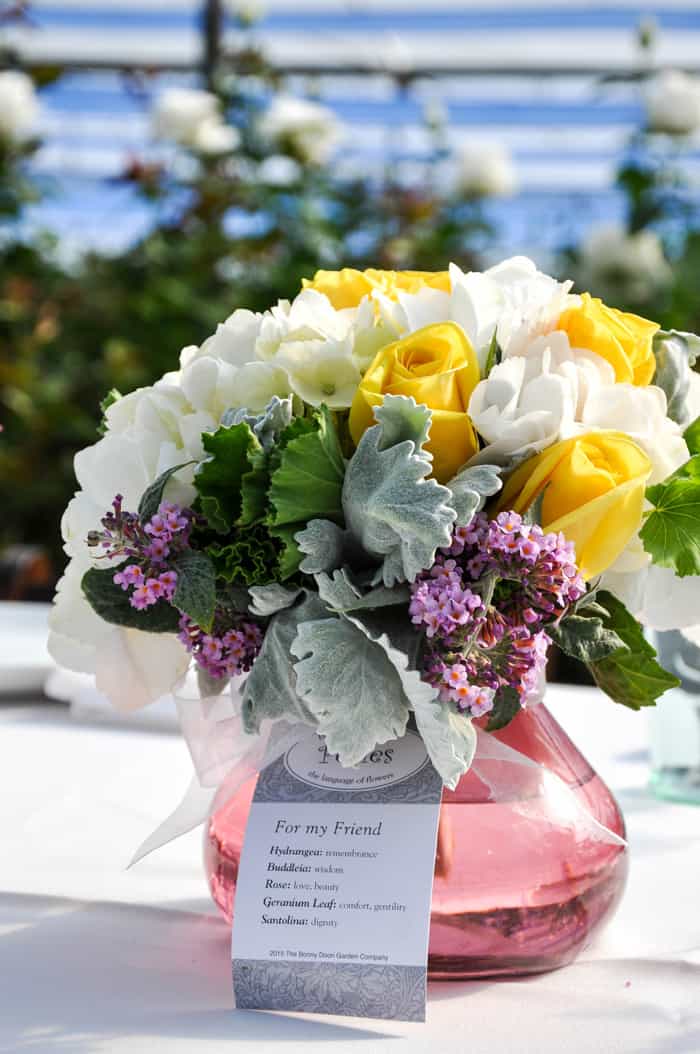 Then we moved on to the feasting!
Hors D'oeuvres of Wild Salmon Tartare and Mini Zucchini Herb Pancakes were beautifully presented and generously offered by guest Chef Tanya DeCell of Original Sin Desserts and Catering.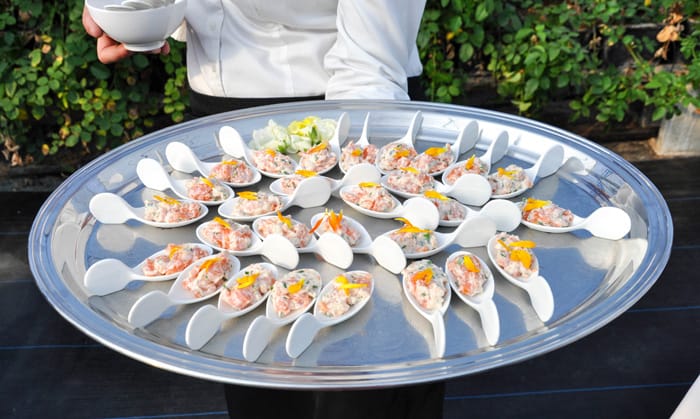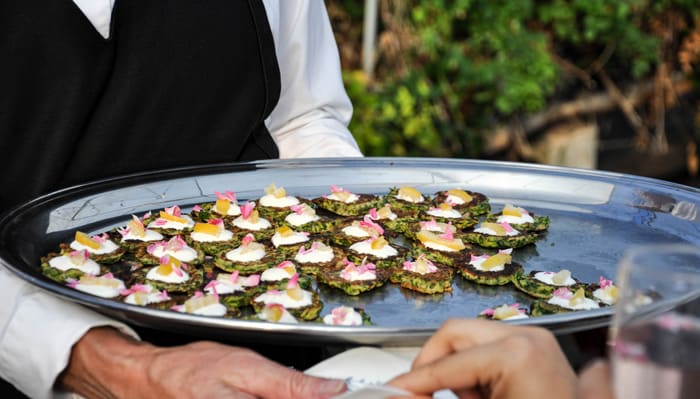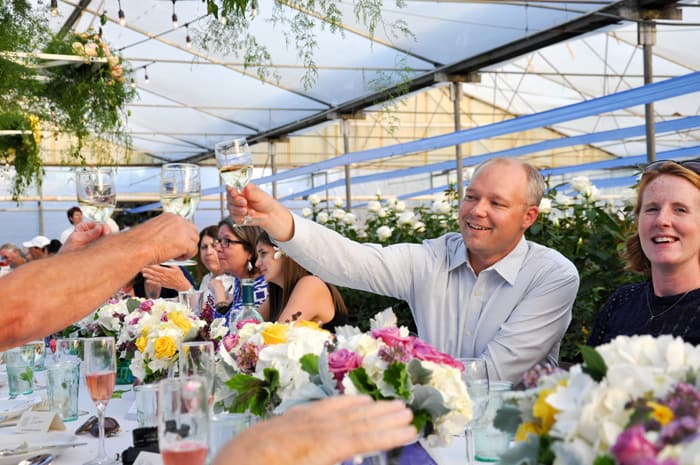 Dinner was served Family Style which prompted new friends to engage in conversations. Bowls of soups and salads were passed down the table and mutually enjoyed. Wine pairings were presented with every course and the Vintner from Via Vega Winery was there to teach us a little about why each wine was chosen for each course. Chef Tanya worked with the Vintner on the wine selection to perfectly pair with the food and wine. So fun!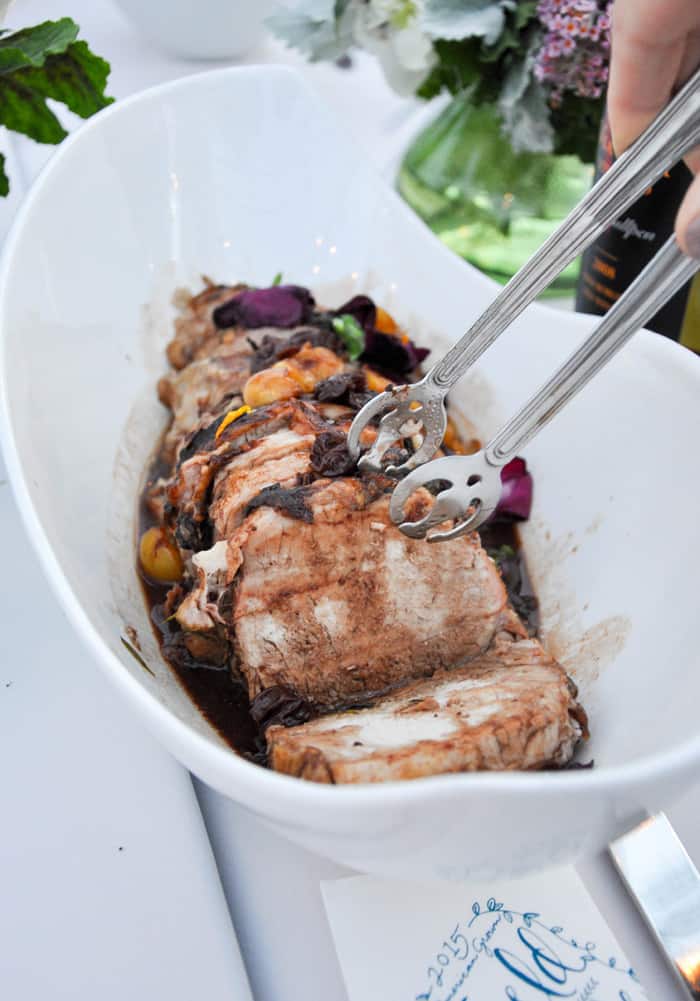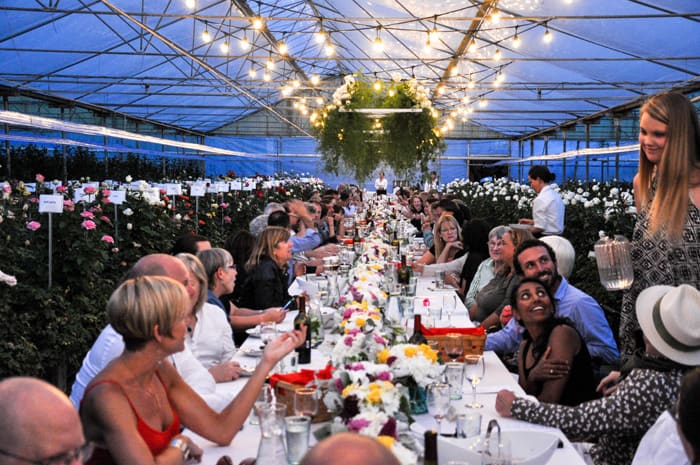 You can see all the future dates and venues for the Field to Vase Dinners HERE. They are expanding out of California and venturing into other parts of the U.S., so if you are anywhere near these locations, I highly recommend the experience.
Bon Appetit!