How to Make a Chicken Feeder Vase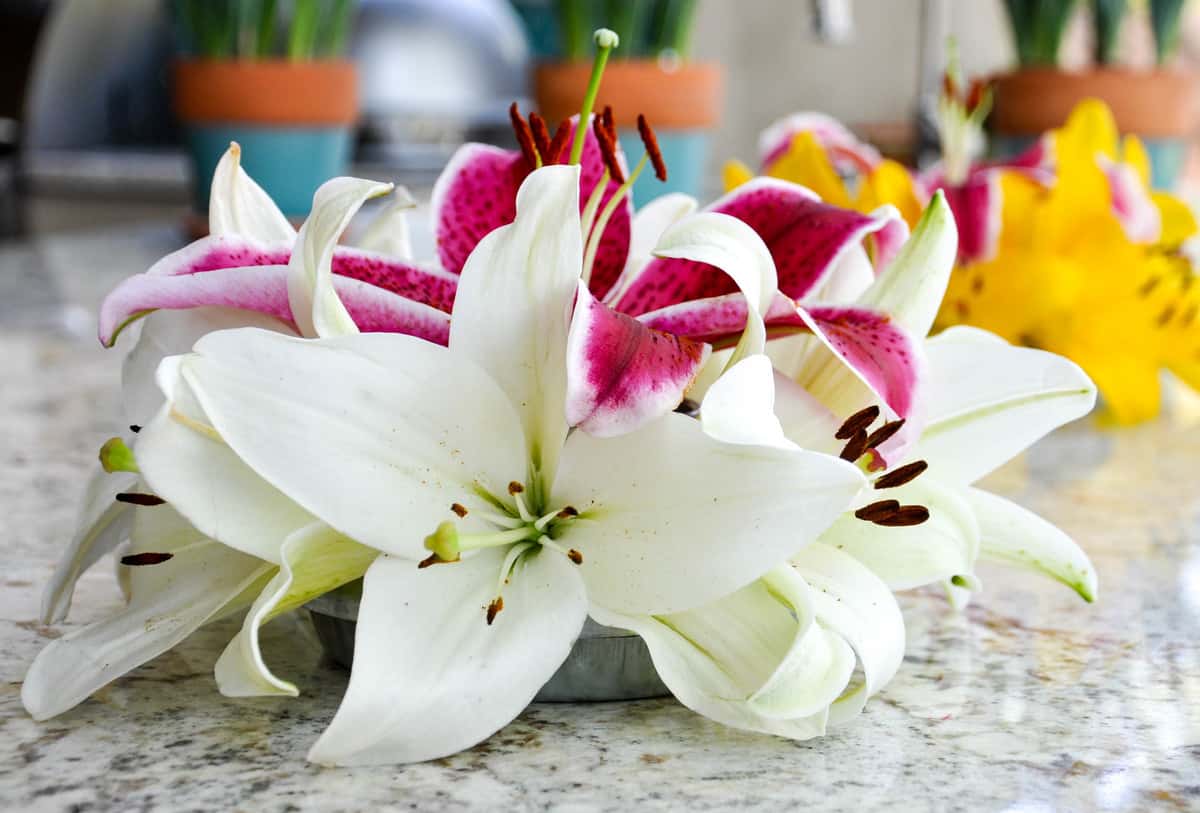 Who loves a good repurpose?
Or a NEW function for something you wouldn't ever believe could serve two purposes?
I took a traditional, run-of-the-mill Chicken Feeder….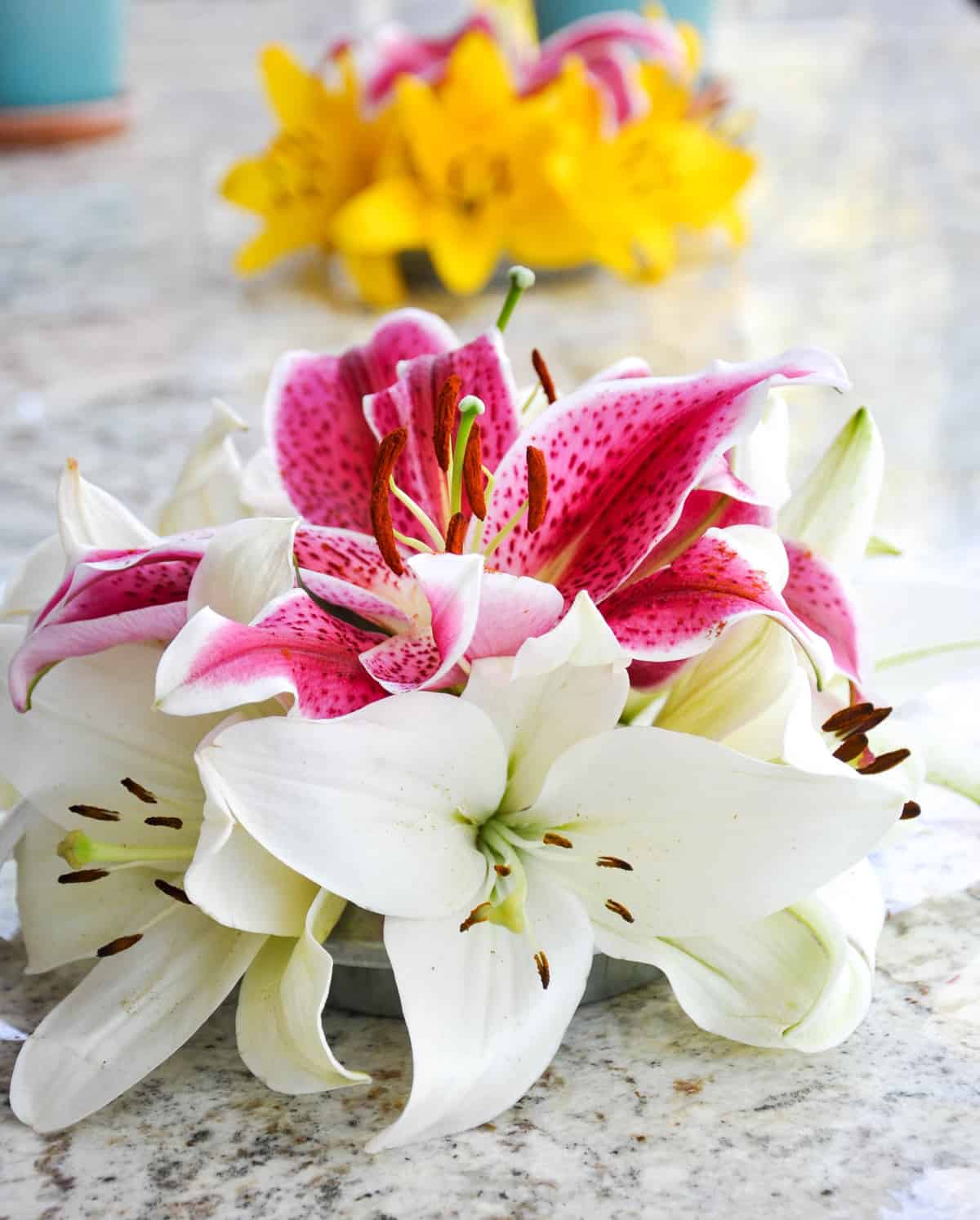 And transformed it into a fabulous and functional vessel for my beautiful fresh cut flowers!
Perfect for your Easter Lillies at the Easter table this year! Make your own Chicken Feeder Vase with these easy steps.
I bought these California Grown flowers at my local Trader Joe's (Yay! I love a store that supports local growers!)
Psst… look for our trademark CA GROWN blue and yellow license plate logo (seen below in my in-store pic at Trader Joe's!) to ensure your are supporting our California growers!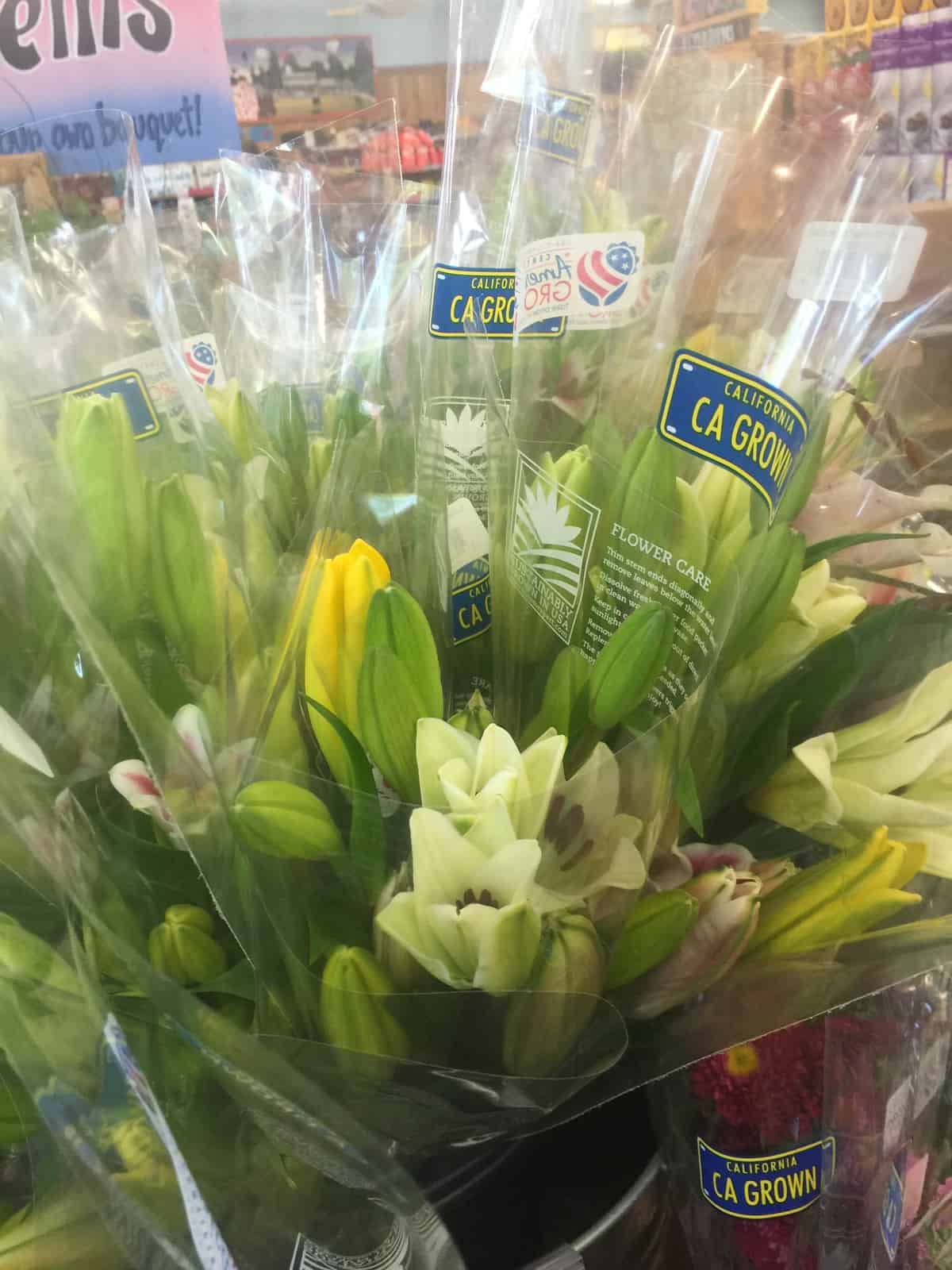 You can find California Grown flowers at Whole Foods, Save Mart , Von's, Wal-Mart and Sprout's too!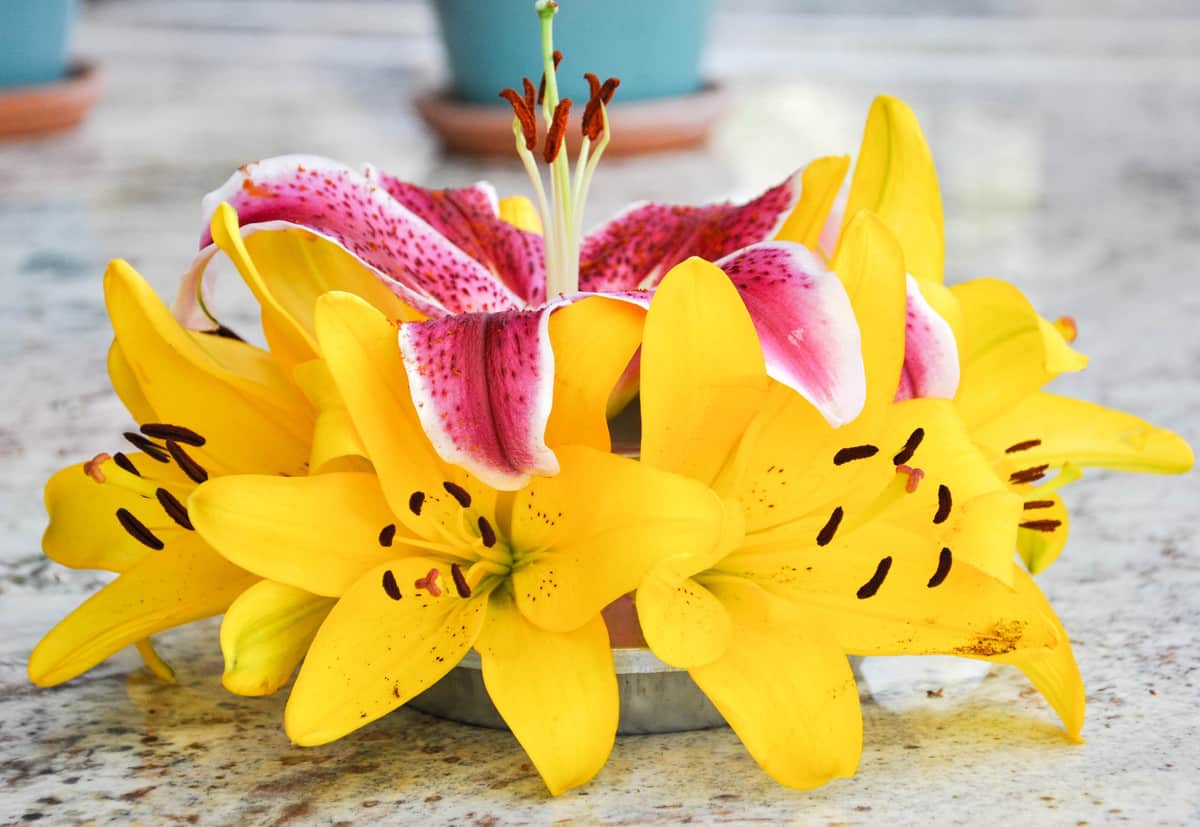 Watch below to get the full tutorial