7 Epic Egg Recipes
These 7 Epic Egg Recipes are bound to get you cooking + baking with California fresh eggs!
The incredible, versatile egg. What would we do without it? From baking to breakfast, lunch and dinner, the egg is an essential part of many dishes. A great source of protein, with no carbs and no sugar, the hardworking egg has earned a spot as a much-loved staple in many kitchens.  
This Cal-Mex Shakshuka recipe is great for breakfast, brunch or dinner. The tomatoes in this dish provide a healthy dose of Vitamin C and the eggs are full of protein, with 6 grams of high-quality protein per egg which helps maintain mental and physical energy throughout the day.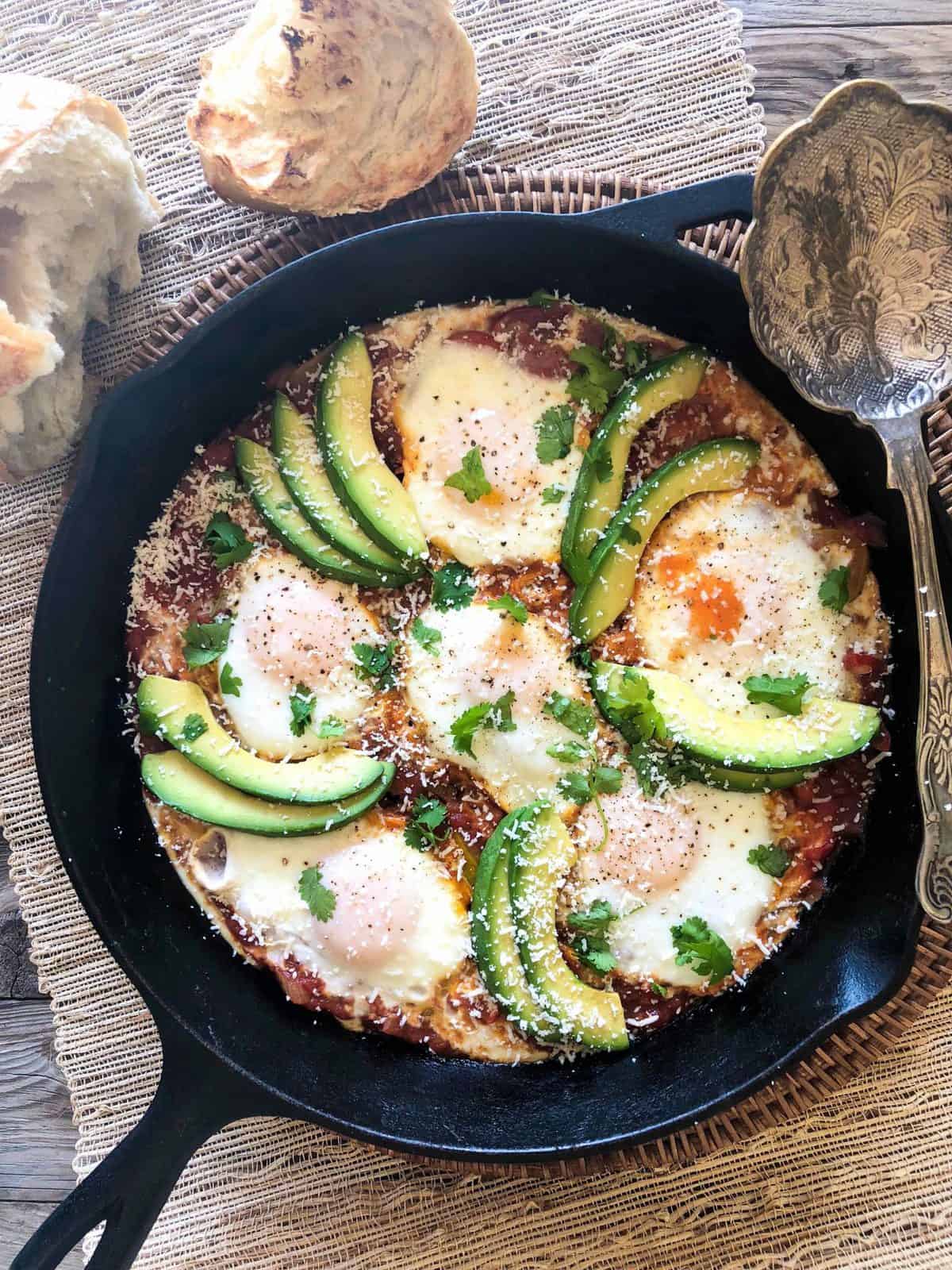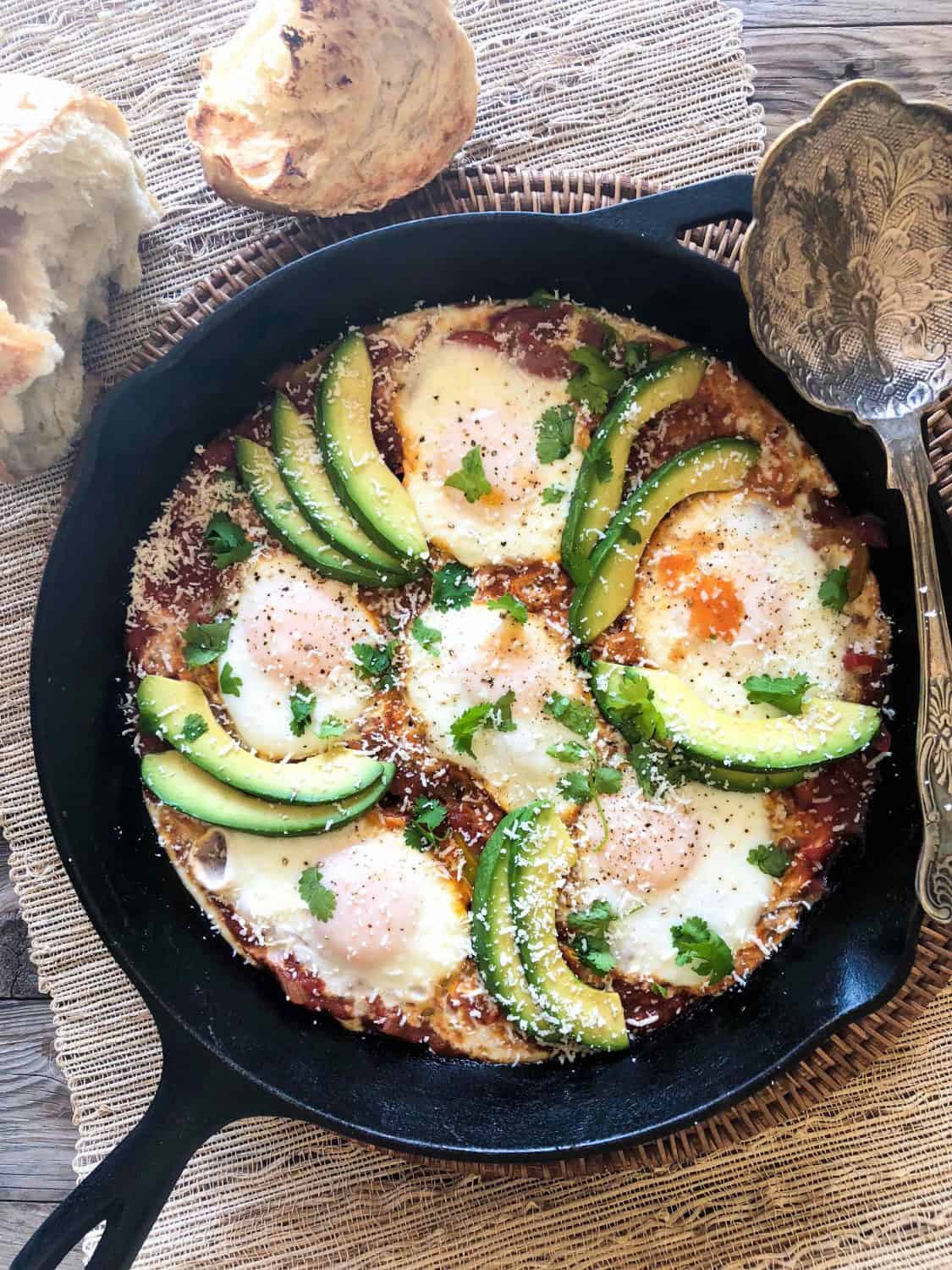 Find the recipe for this easy-to-make vegetarian-friendly recipe here.
There's just something about baking in a warm kitchen, the crack of eggs, the sound of a whisk, that brings back fond memories. The holiday's are traditionally a time of baking and gathering in the kitchen, and these Brown Butter Chestnut Blondies certainly bring on all the holidays vibes. Enjoy these during the holidays, or anytime during the year.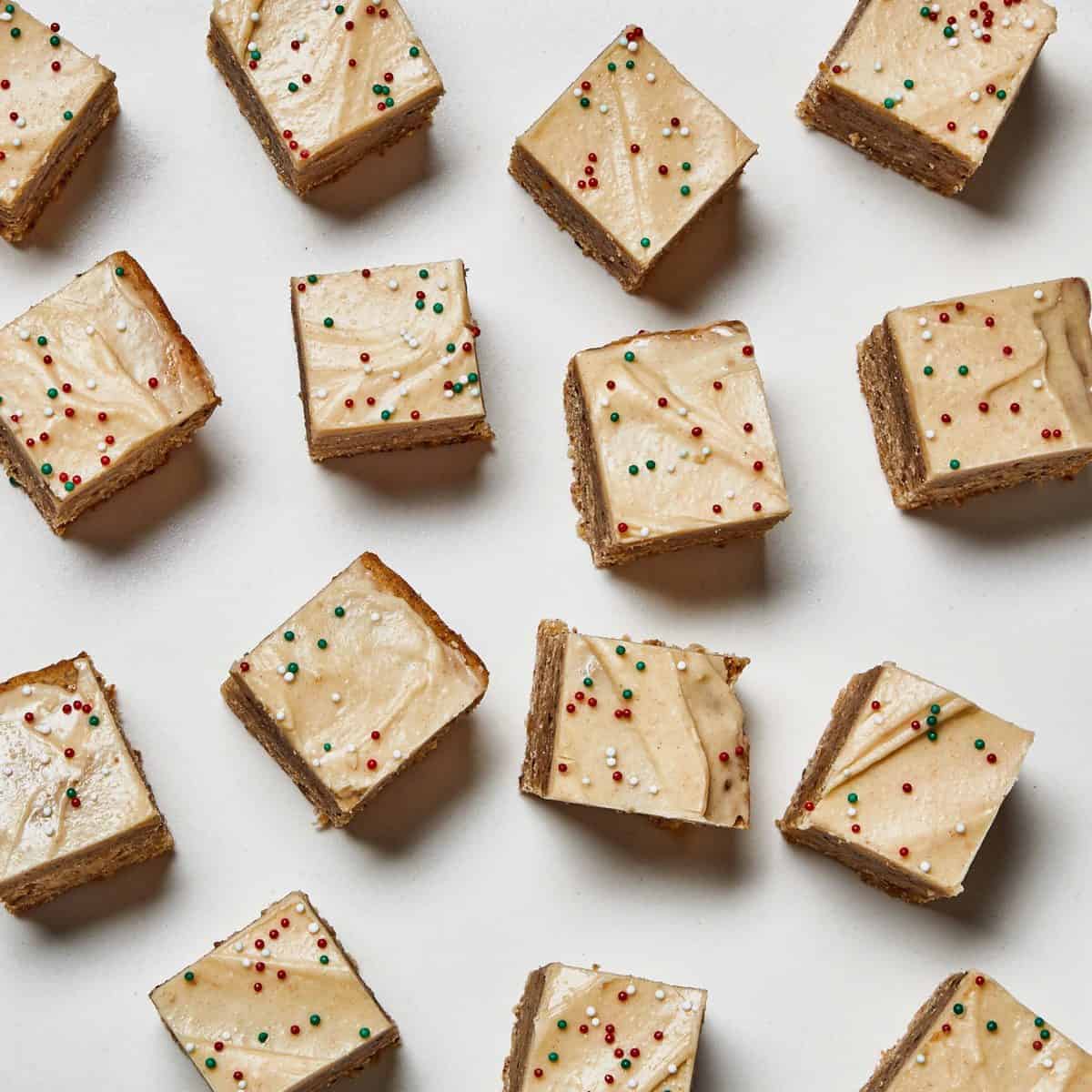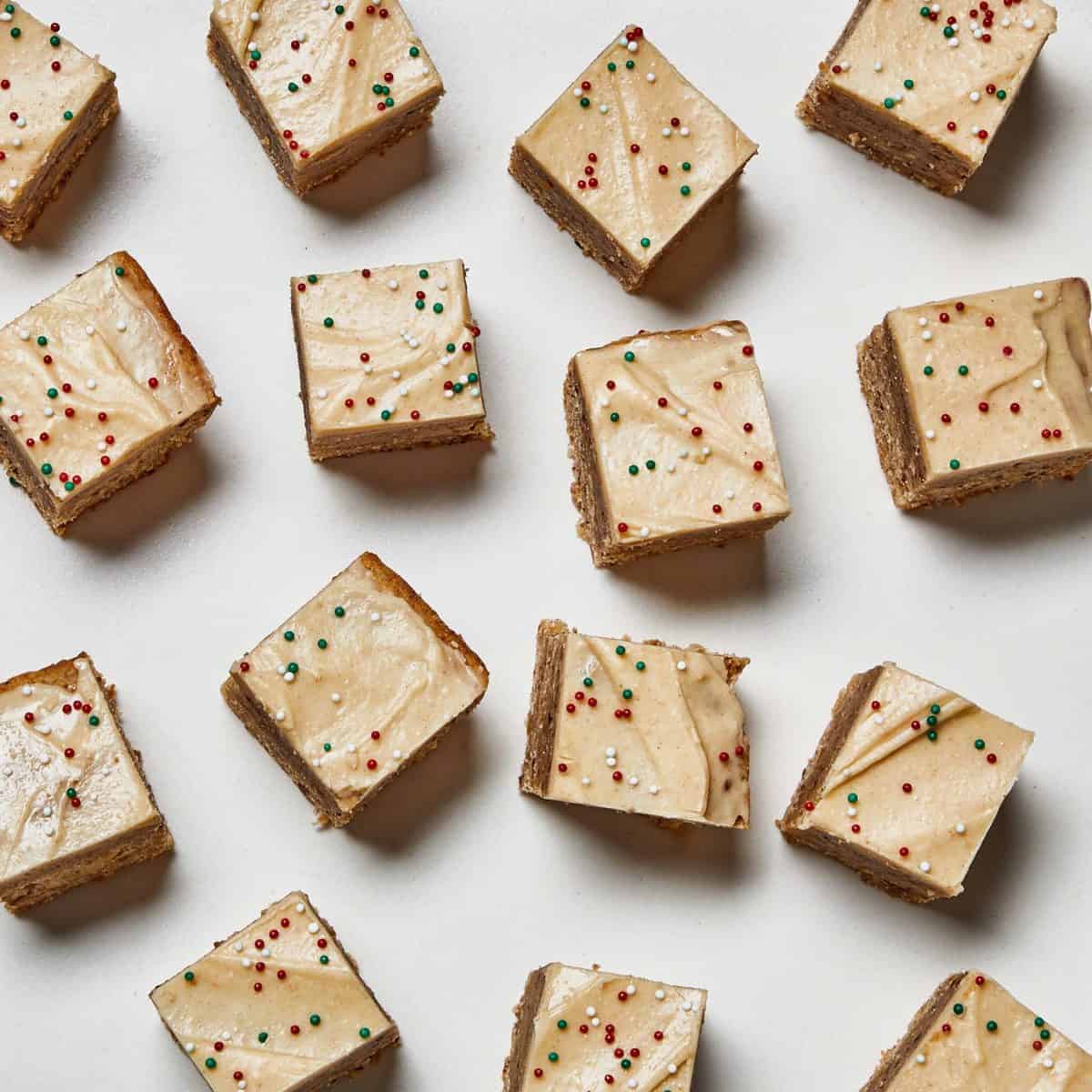 Get the recipe for these delicious blondies created by the Bon Appétit staff using American Eggs here.
Avocado, bacon, and egg is a combination we can fully get behind! This Baked Avocado Stuffed with Egg and Bacon by G-Free Foodie is so delicious, filling and easy to make, it will quickly become a favorite in your household.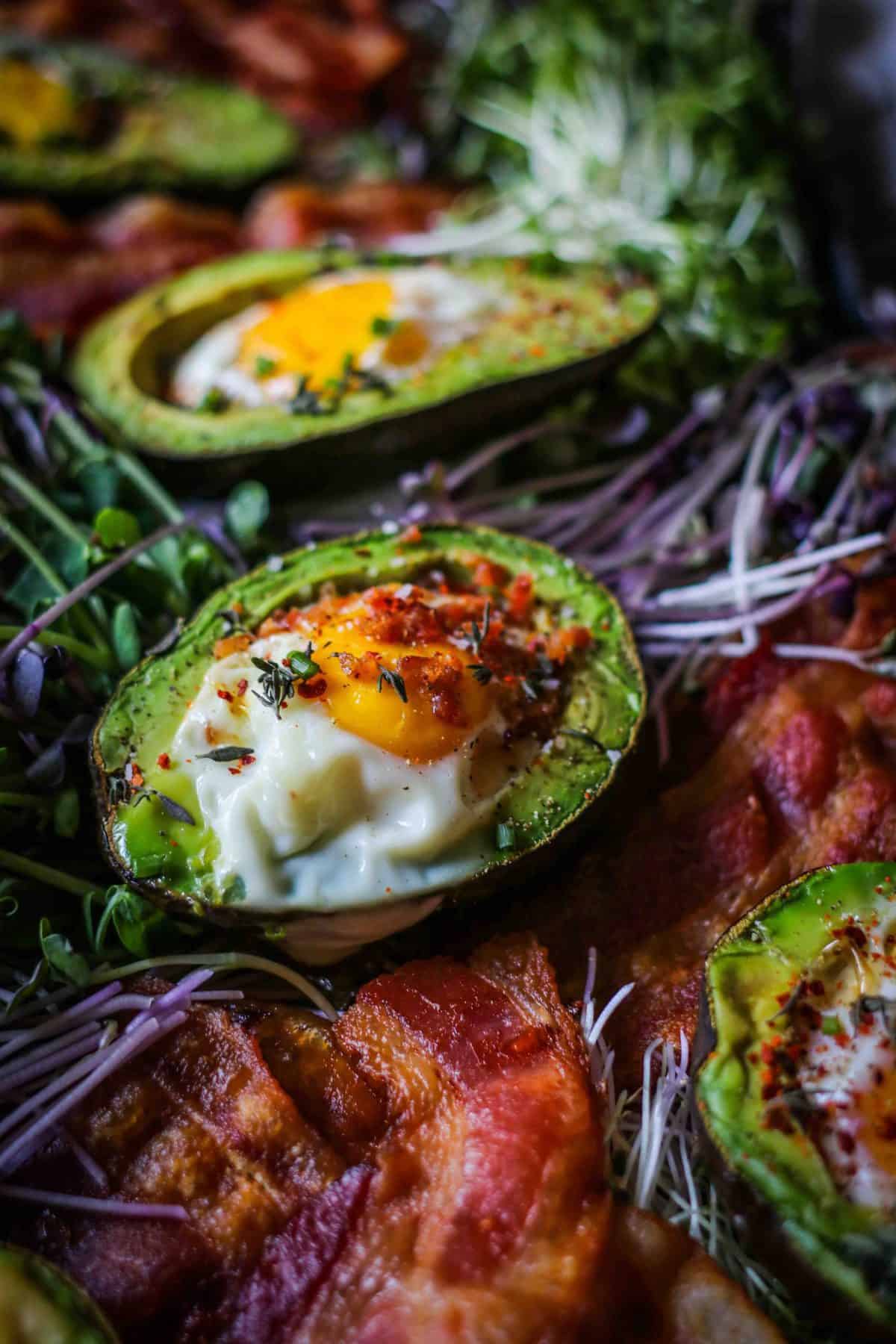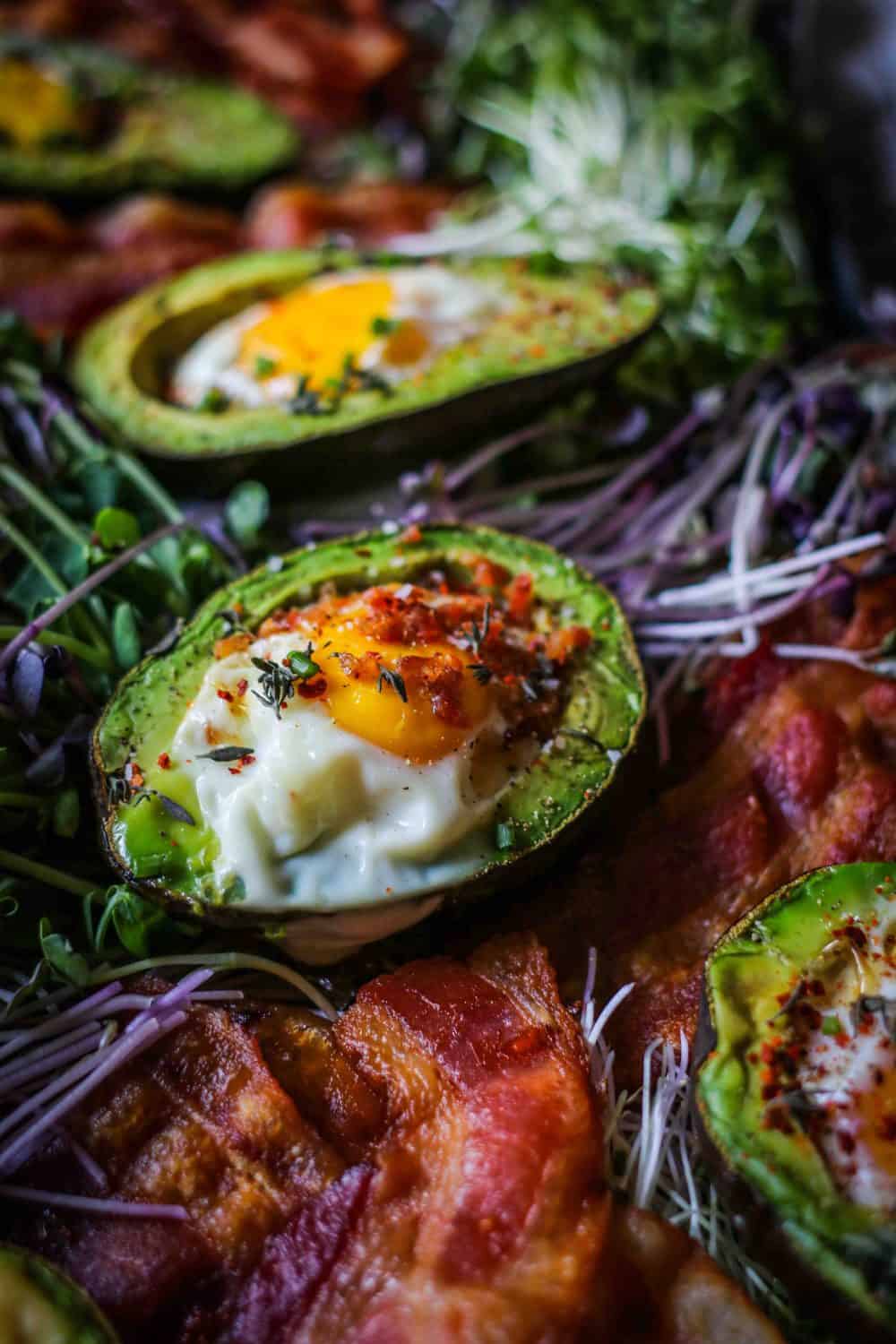 Get the recipe, and see a helpful tutorial by the G-Free Foodie on how to make this decadent dish here.
There's nothing low-calorie about this next dish, but honestly, who really cares. It's all about flavor and texture and mouth-watering goodness with this Dutch Baby with Cranberry-Maple Compote dish. Make this for your weekend houseguests, and come Sunday evening, they won't want to leave!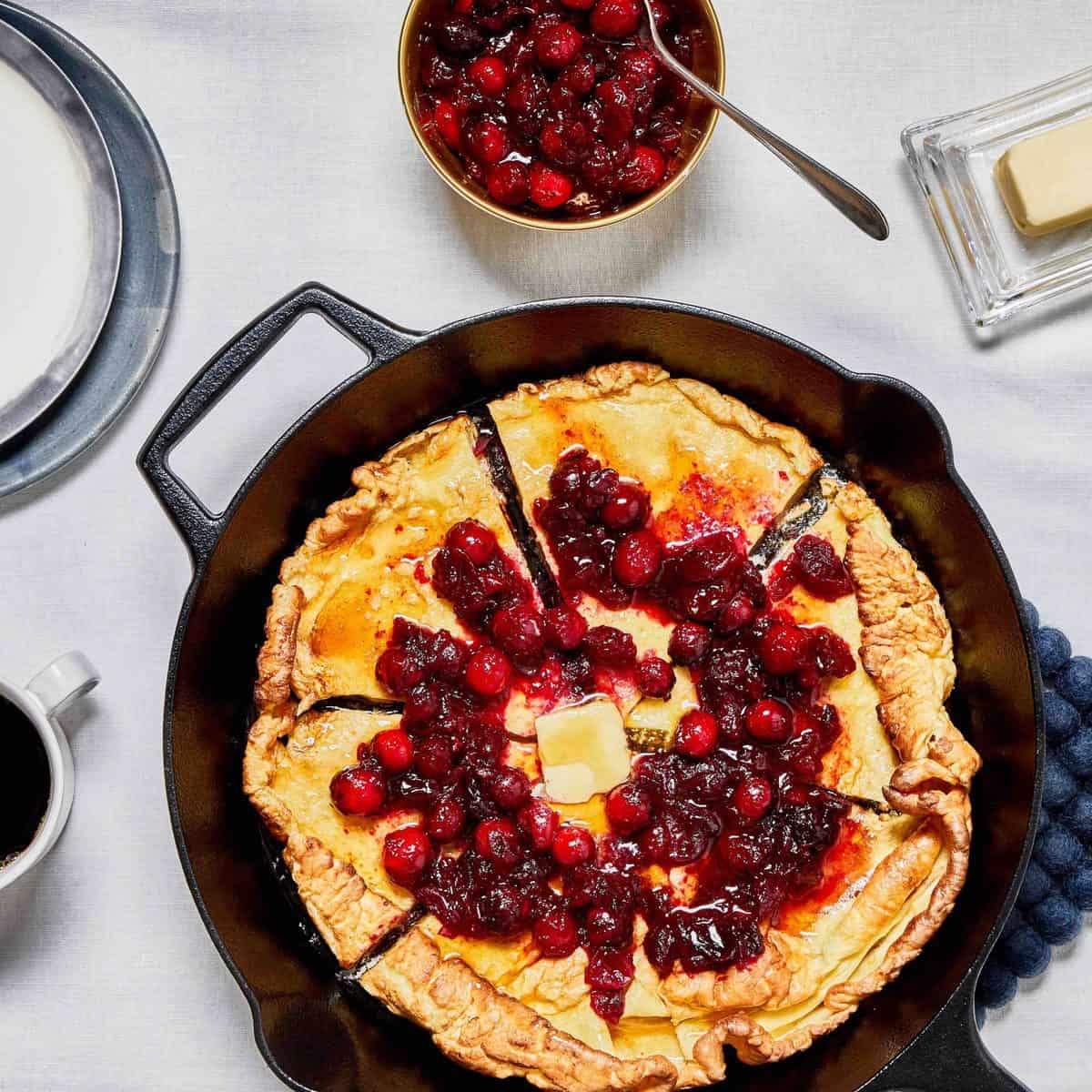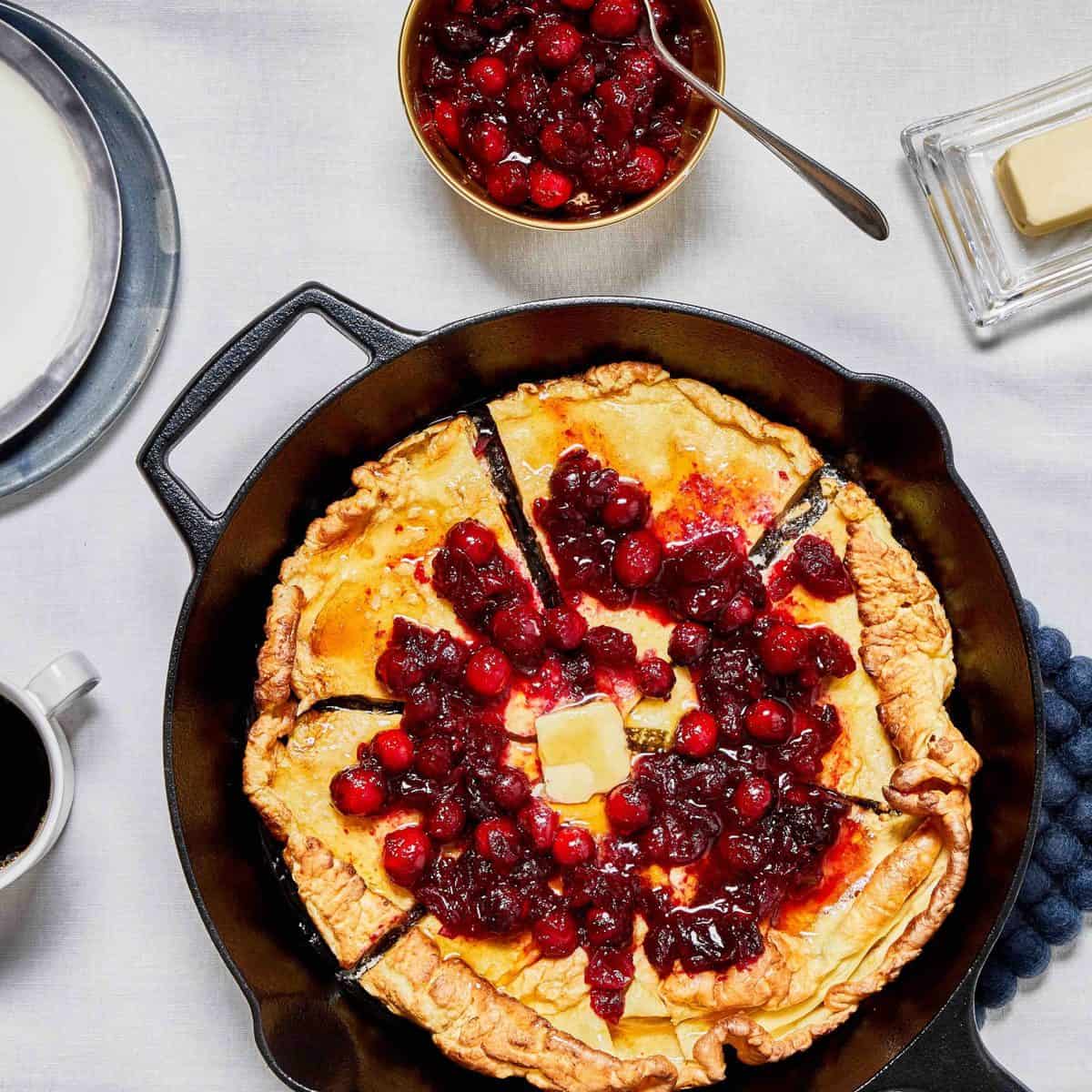 Get the recipe for this delicious breakfast treat here.
As a brunch dish or a side for dinner, Mini Mushroom Sausage & Gruyere Strata pack in big flavor into a small dish. It tastes just as indulgent as it looks, with chunks of brioche bread, olive oil, mushrooms, shallots, sausage and of course eggs. This recipe serves 8 but don't be surprised if your guests take two, because they are just that good.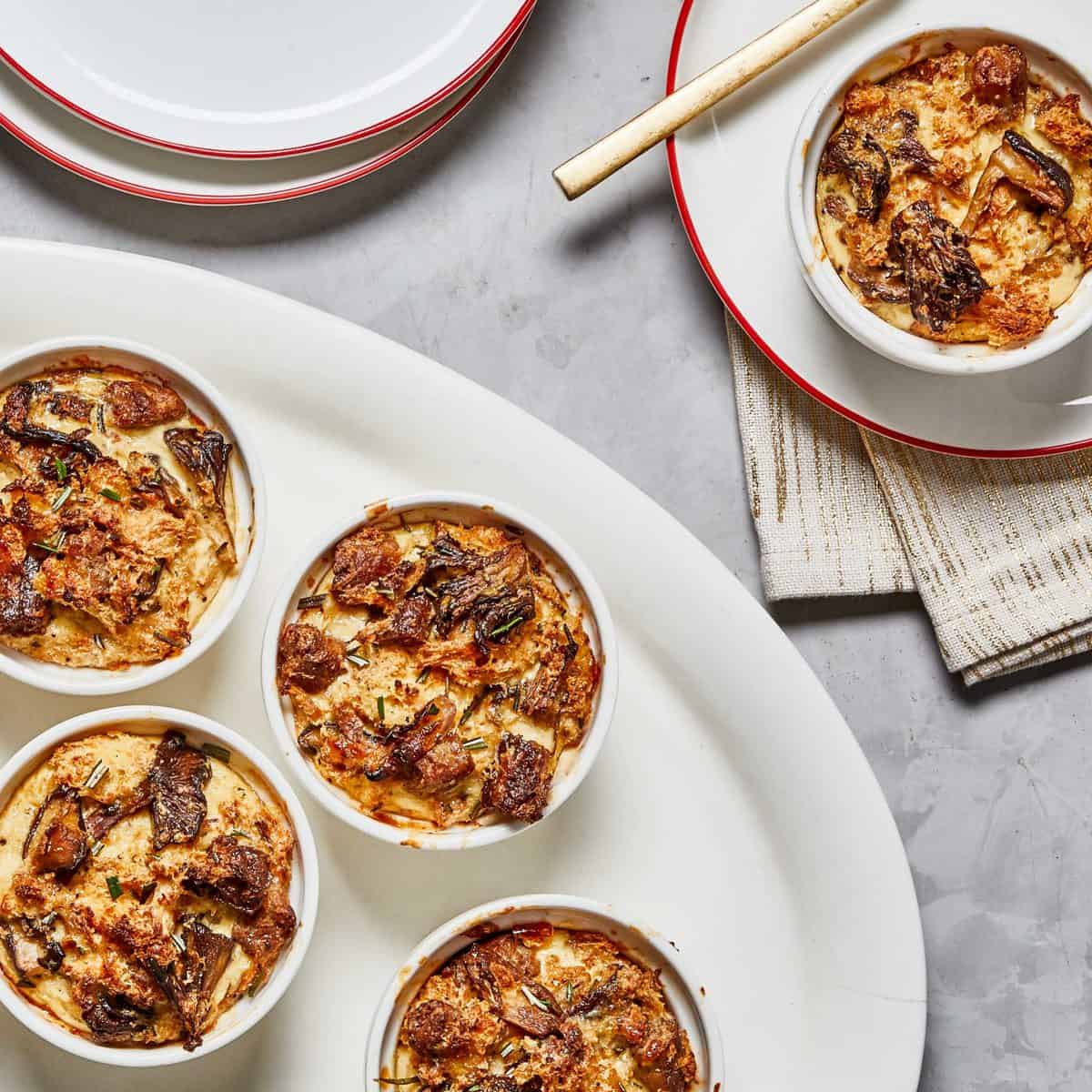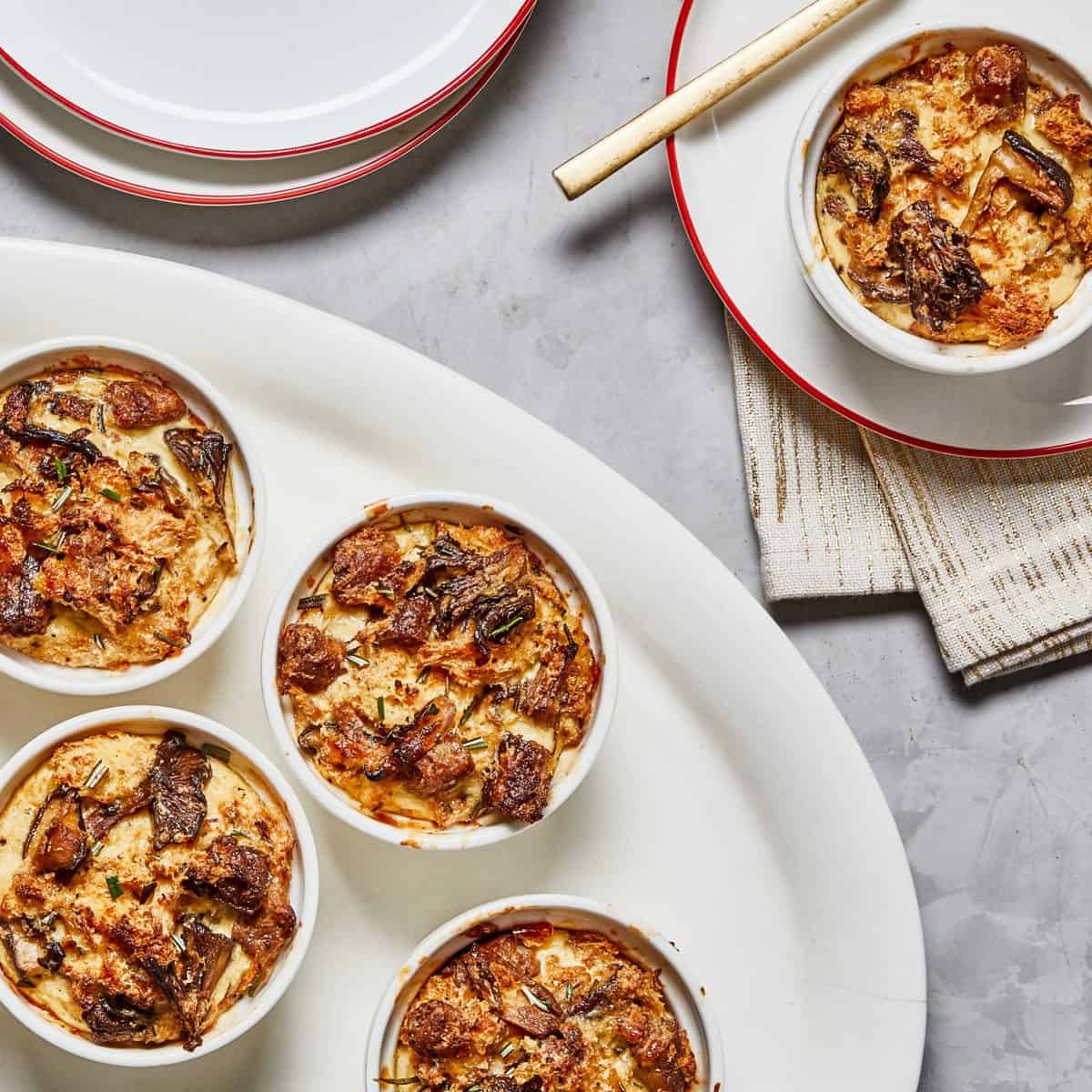 You can find this recipe and many more delicious egg recipes on the Incredible Egg website here.
Sheet pan fried rice?! With eggs on TOP? Heck yes, we'll take this recipe. No more standing over a hot stove to make fried rice and boy do we love the idea of putting eggs on top. Make this and your family will think you just started a food blog.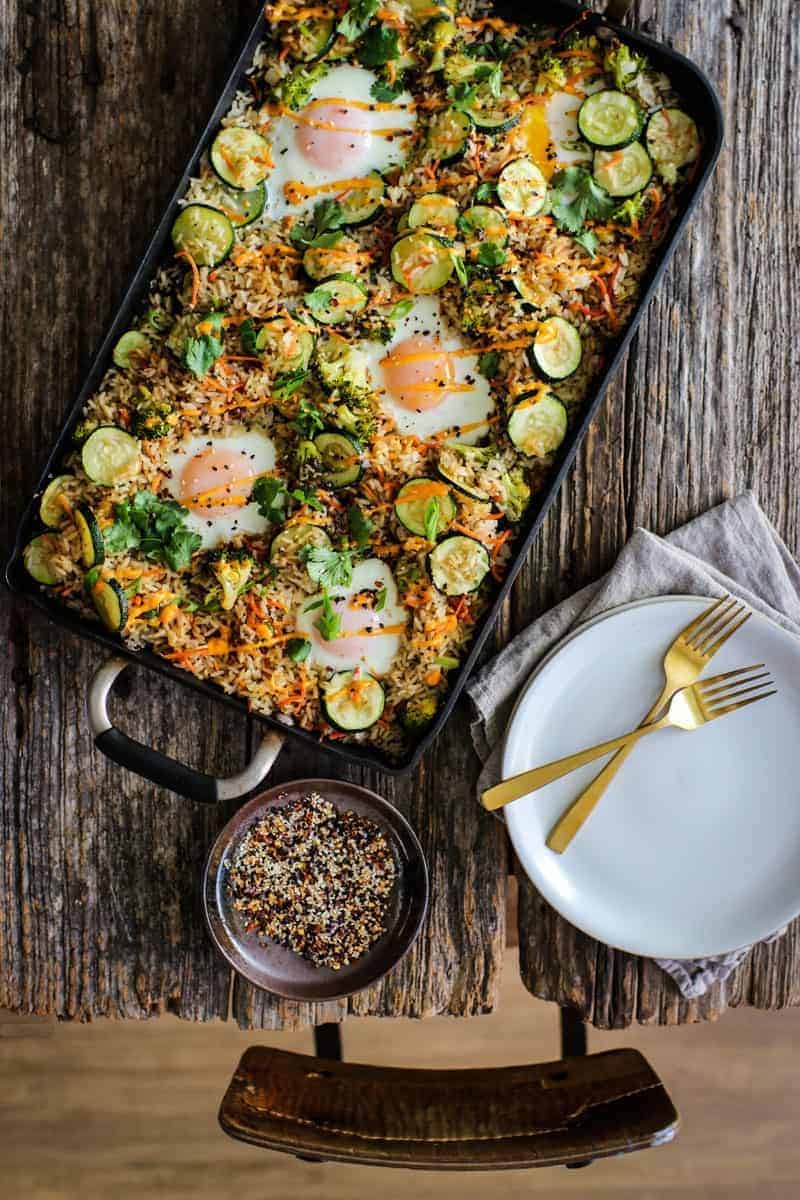 Check out the Sheet Pan Fried Rice by This Mess is Ours and while you are there, poke around and take a look at the rest of her recipes which are so, so good!
Smoked Salmon Tartines with the Works takes a cue from the traditional favorite of bagels and lox. Why stop at just salmon though, when you can add in some fresh eggs, and change up your bagel for some thin slices of pumpernickel bread. This new twist on a traditional breakfast staple can be found here.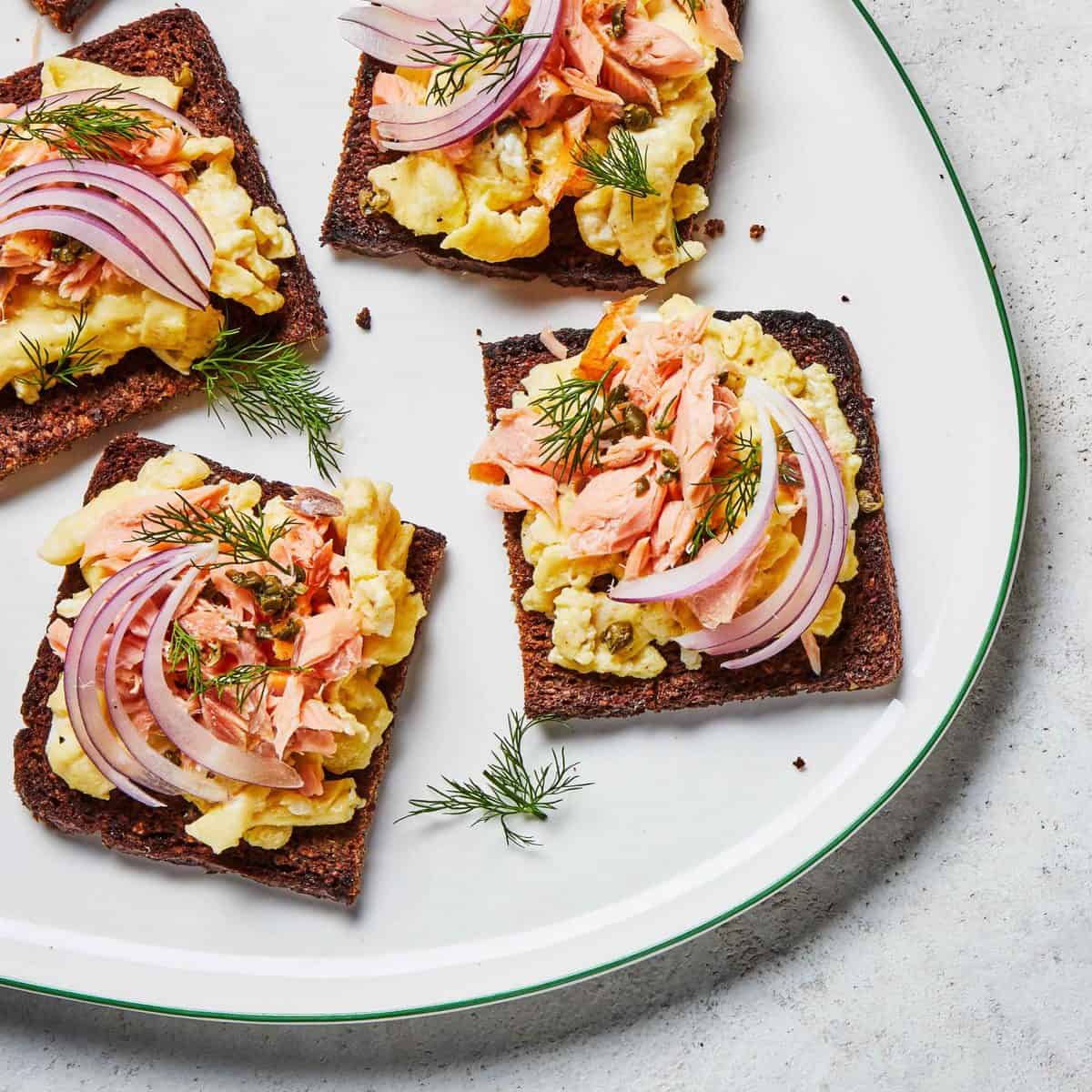 These are our favorite egg recipes ever. We hope you'll try them with eggs from California today!