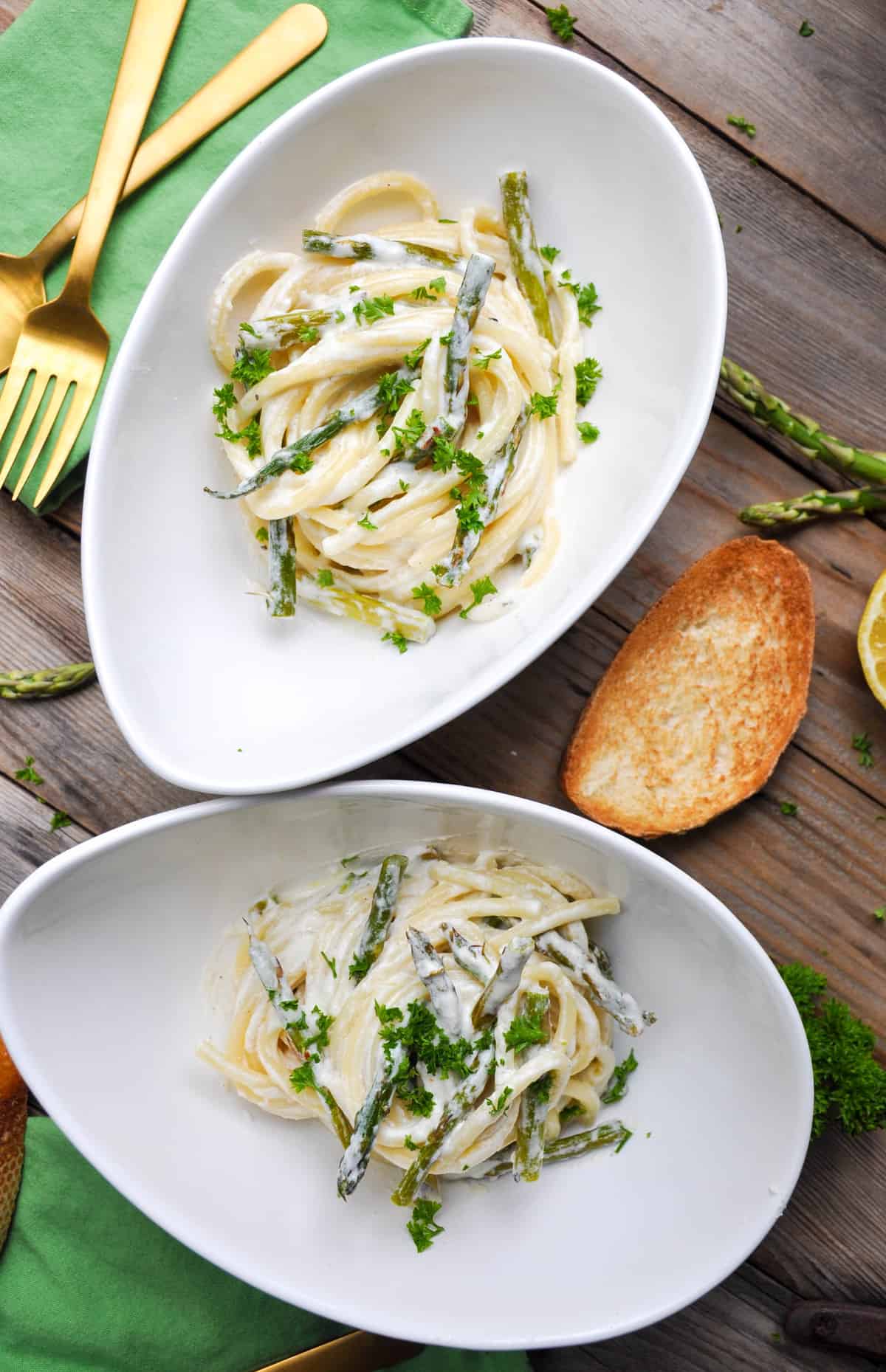 CA GROWN Blog
Discover. Learn. Connect.
Creamy Asparagus Lemon Pasta
April 19, 2017
Eat the Season!
Sign Up For Weekly Recipes
« Back to Recipes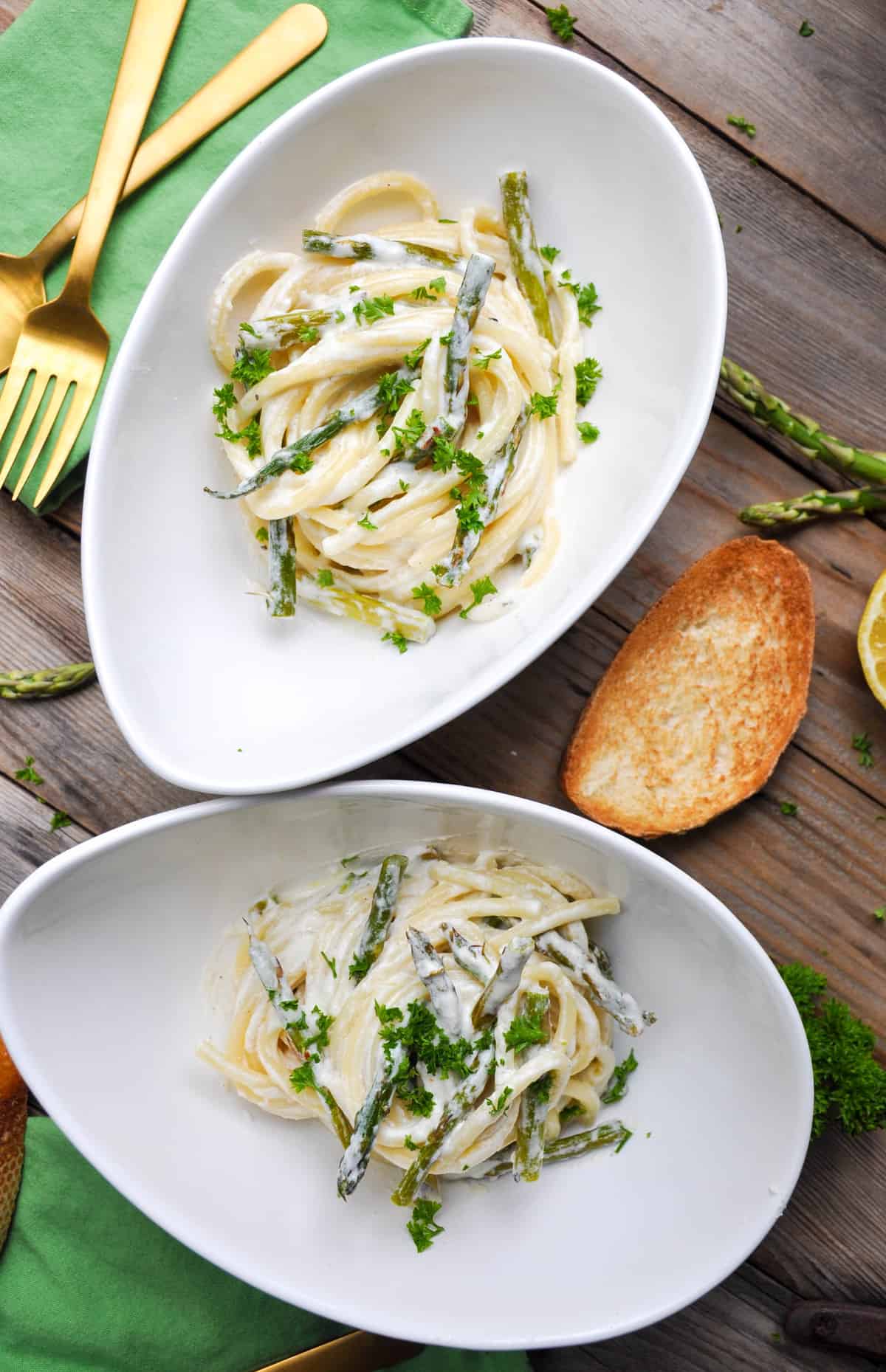 Creamy Asparagus Lemon Pasta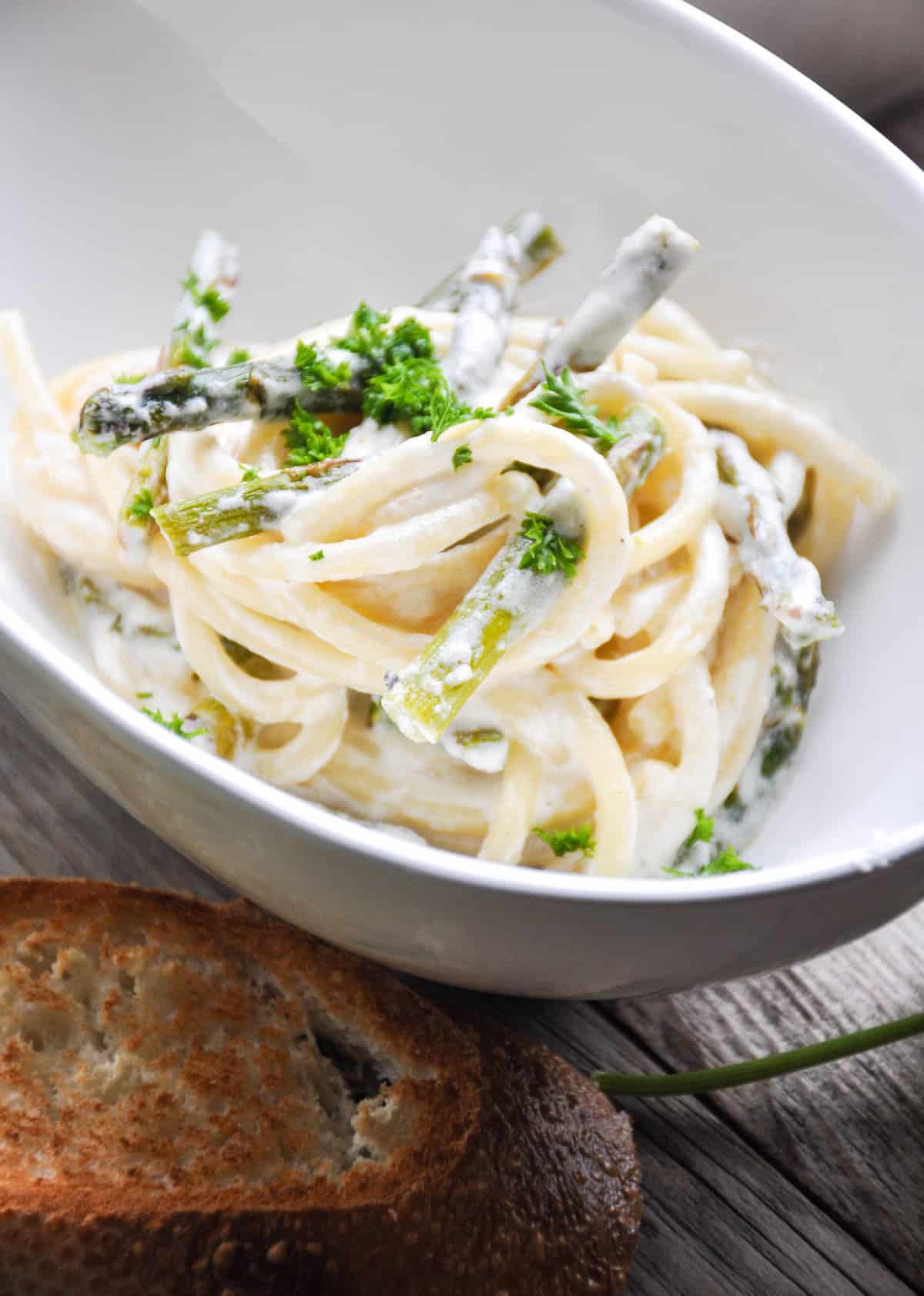 Transitioning from winter to spring can sometimes be confusing in the culinary department…
Is it time to barbecue? Or do we still have time for soups and stews?
Some days are bright and sunny and others are gloomy and rainy. Well, lucky for you, today was rainy and gloomy in my part of the state, so I made some creamy pasta that is pure comfort food. Rich and cheesy and laced with lemon, this pasta will help you through these last few weeks of unpredictable weather and beyond!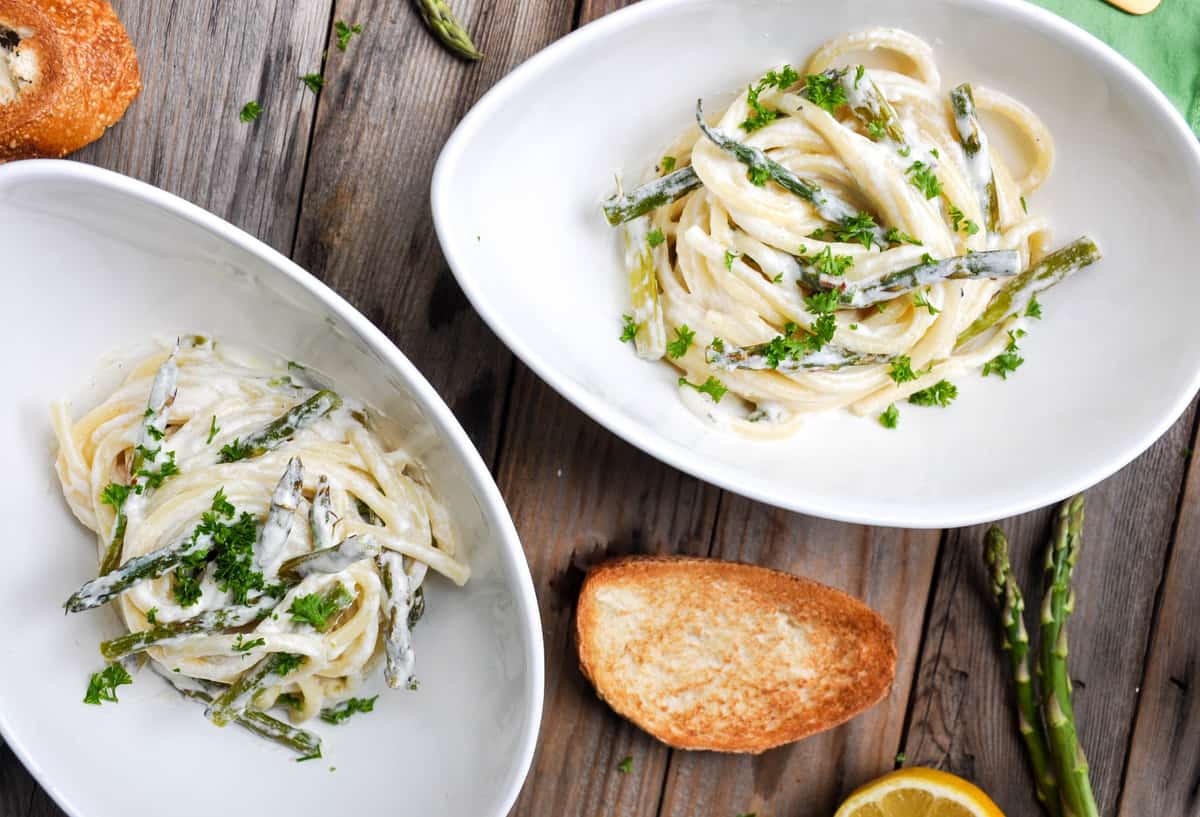 I made enough to feed the fam and have enough leftovers to keep for lunch tomorrow.
Double win!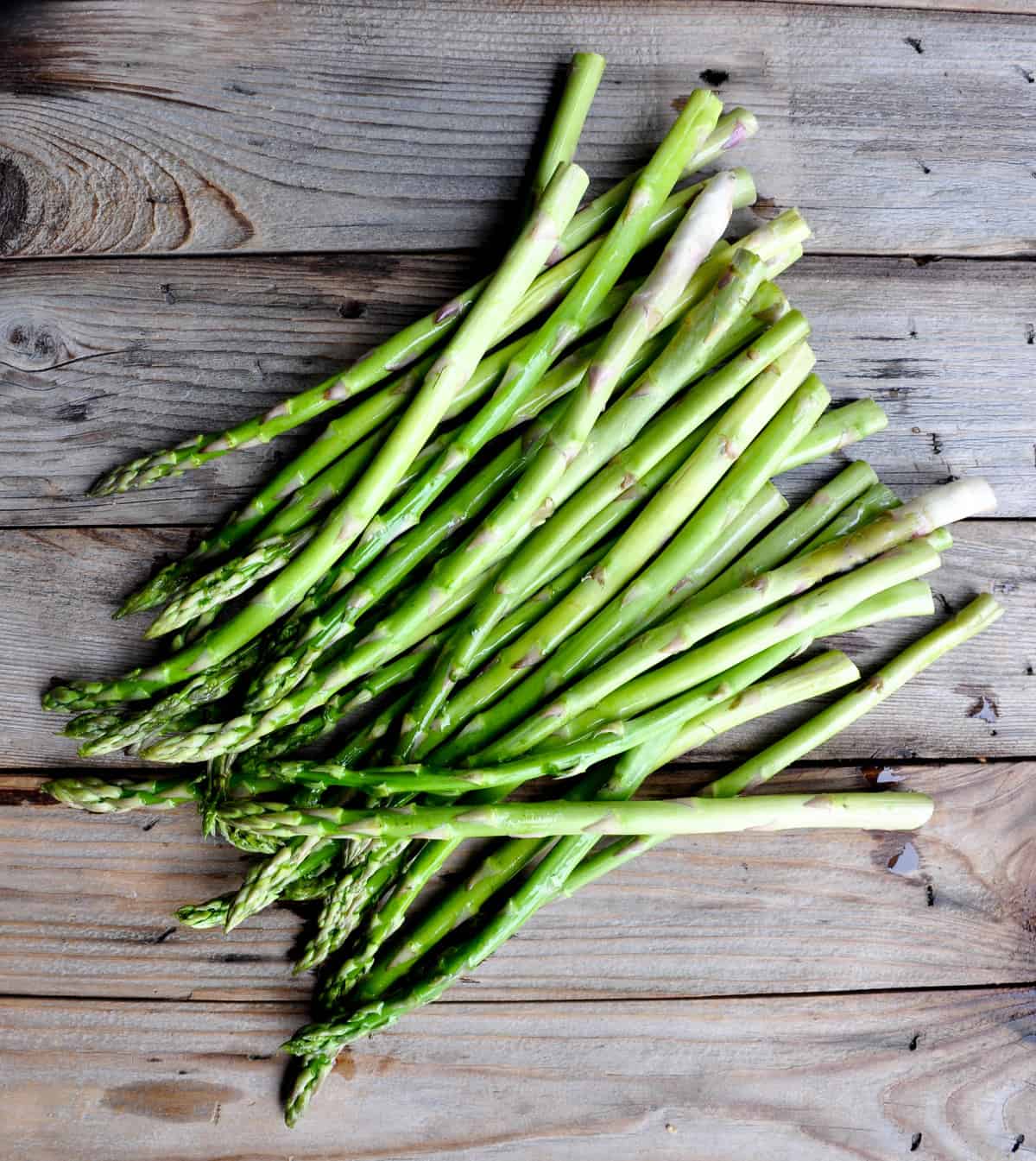 Of course, I started with fresh and crisp California asparagus. What could be better right now, yeah?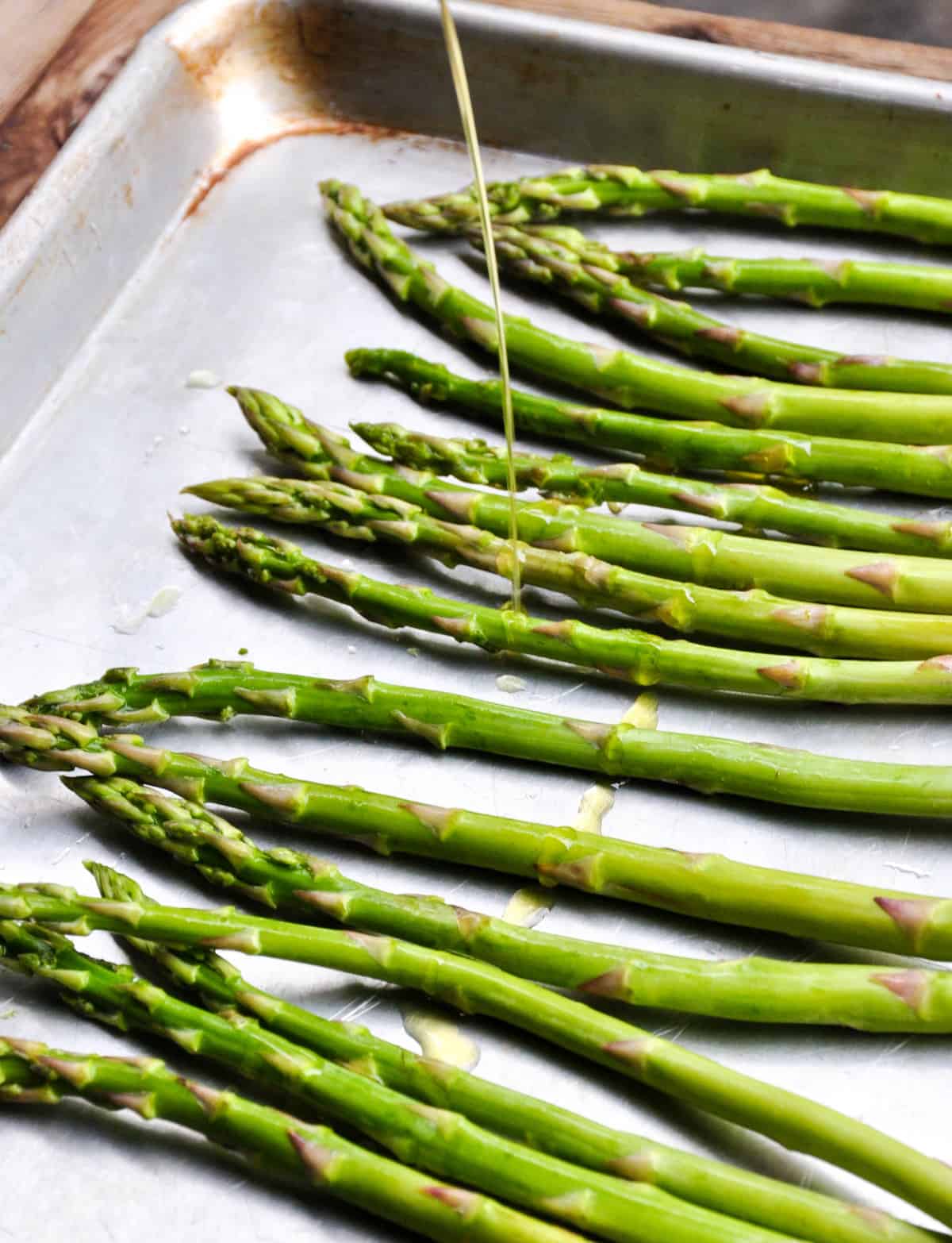 I placed those perfect green stalks in a shallow pan and drizzled them with olive oil and dusted with salt and pepper. I roasted them in a hot oven until cooked through.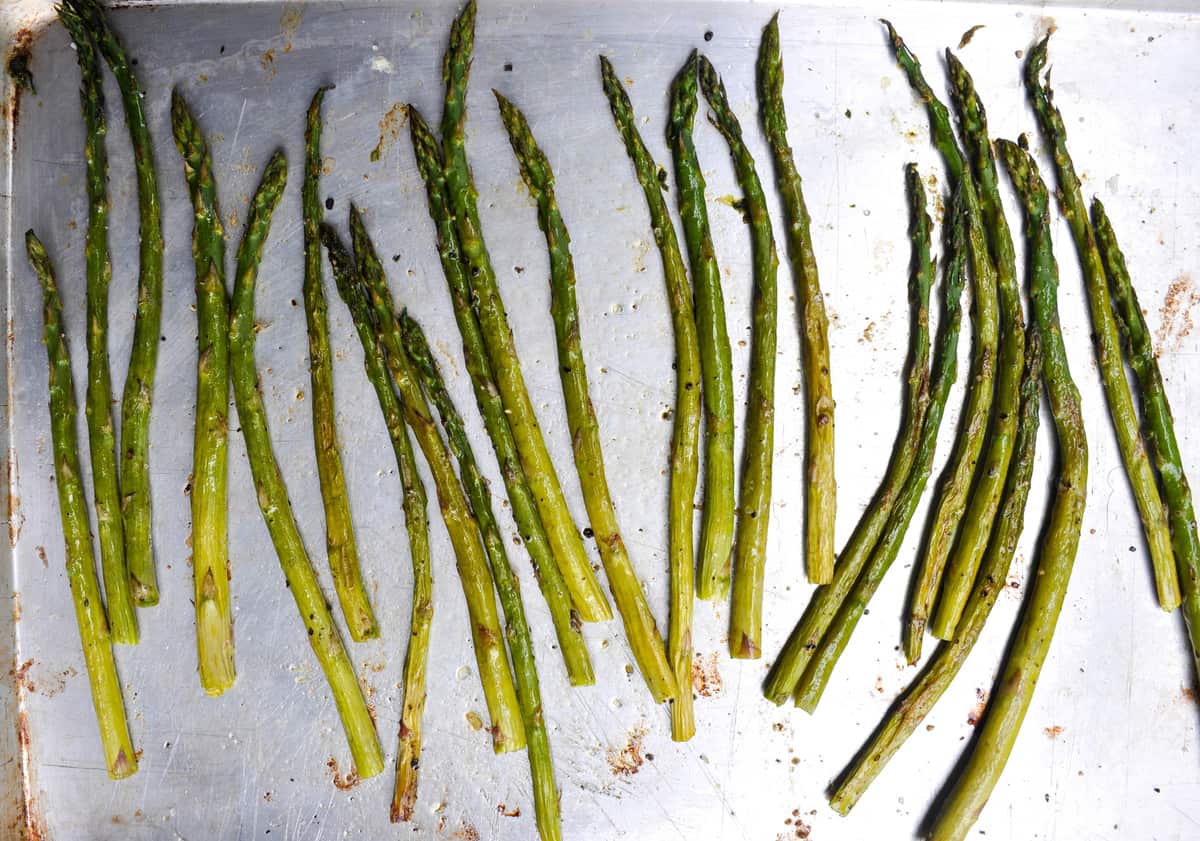 They came out just right; crispy with just enough char.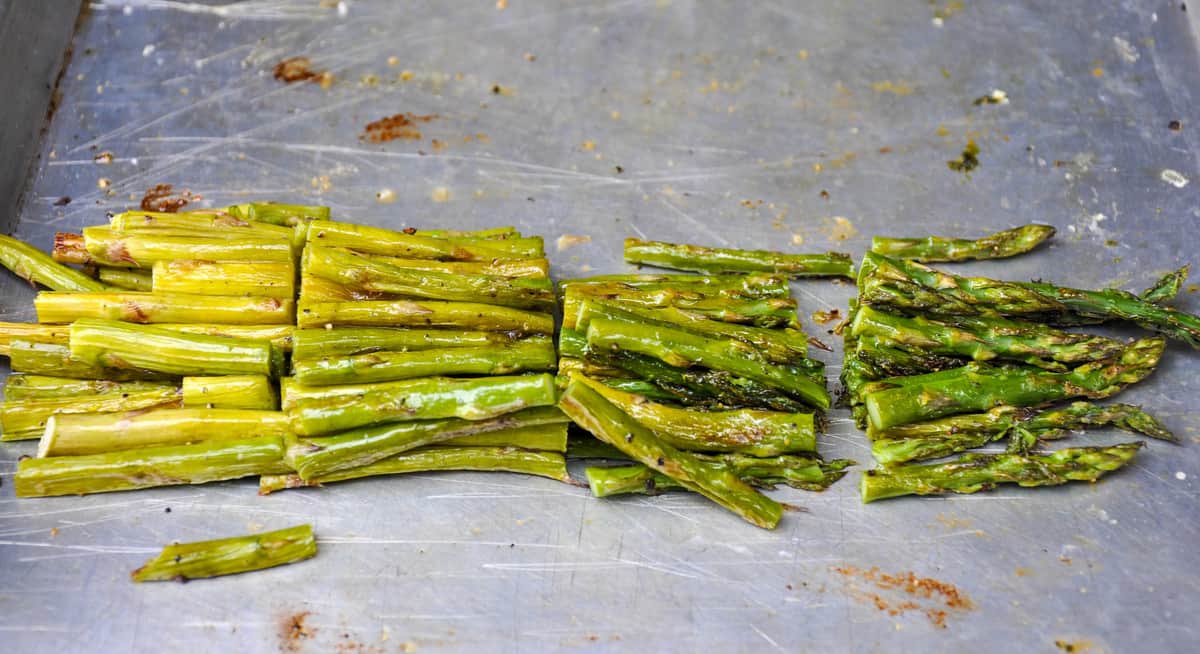 Slice the stalks into 4 equally-sized pieces.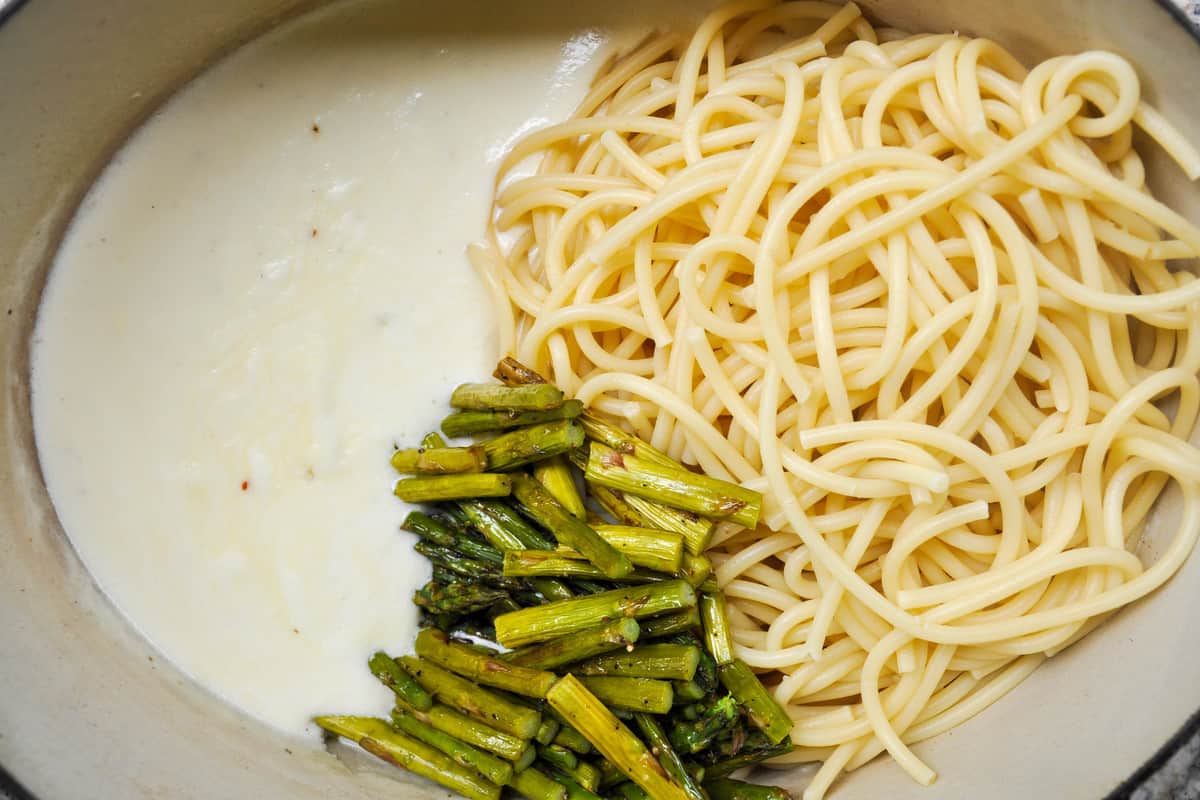 While the asparagus was cooking, I prepared the noodles and made the cream sauce. I used bucatini pasta because of its thickness and texture. More surface area for the cream sauce to cling to!
Place them all in a bowl together and stir well to combine.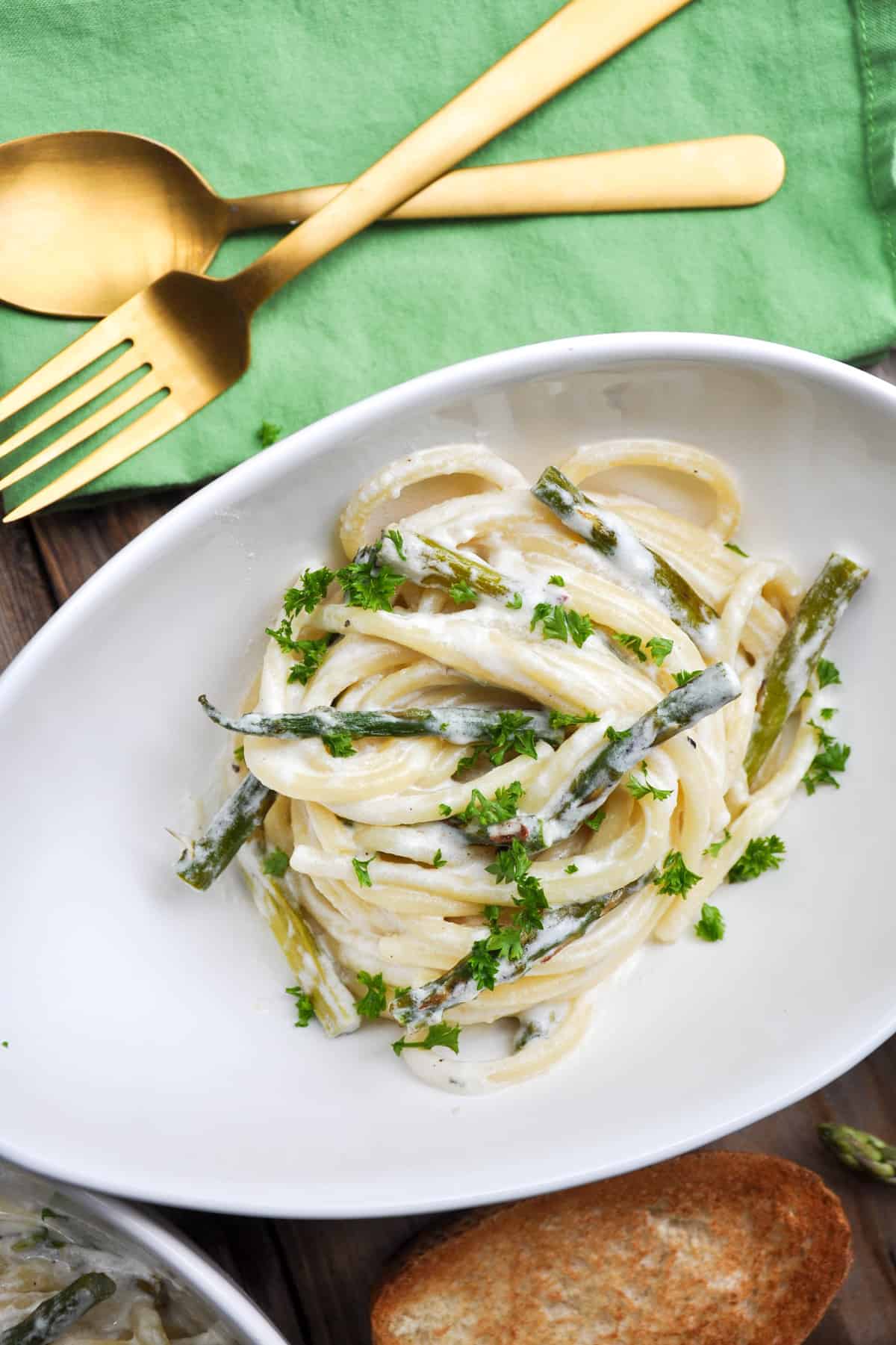 Dish up into individual bowls, sprinkle with a bit of parsley and have at it!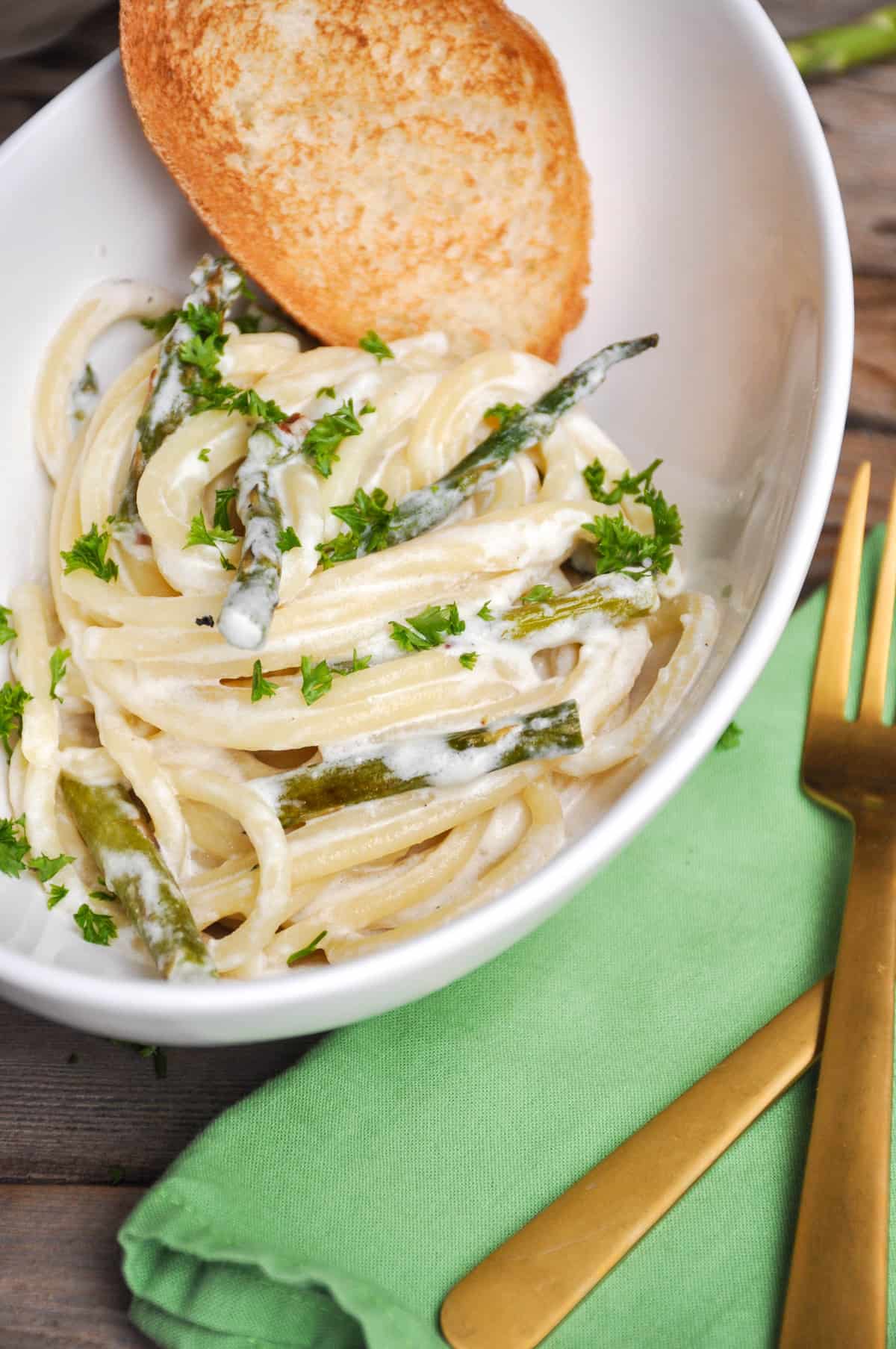 Don't forget to add a slice of crusty french bread for dipping. Heck, I use mine as an extra utensil to help get the pasta into my mouth!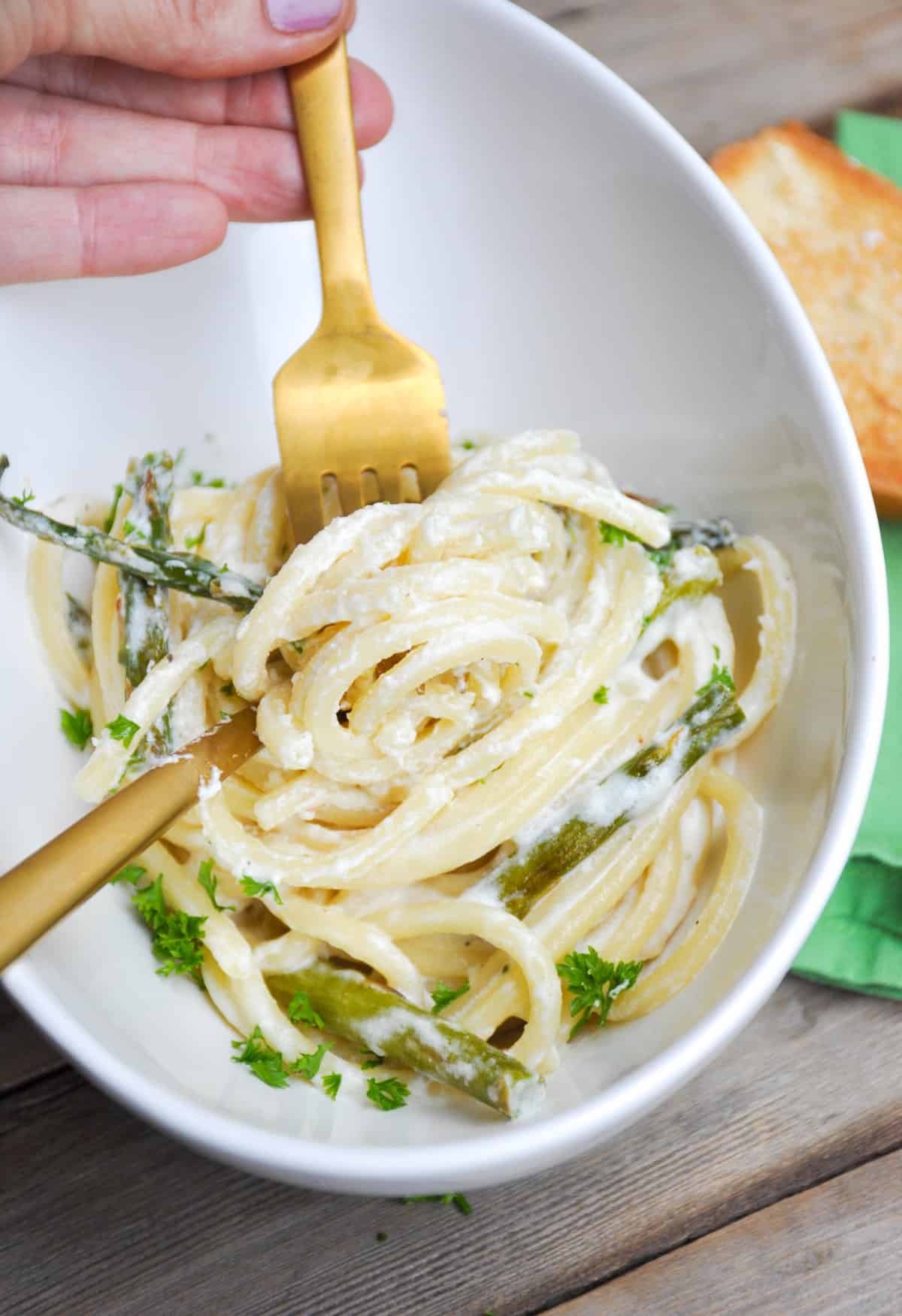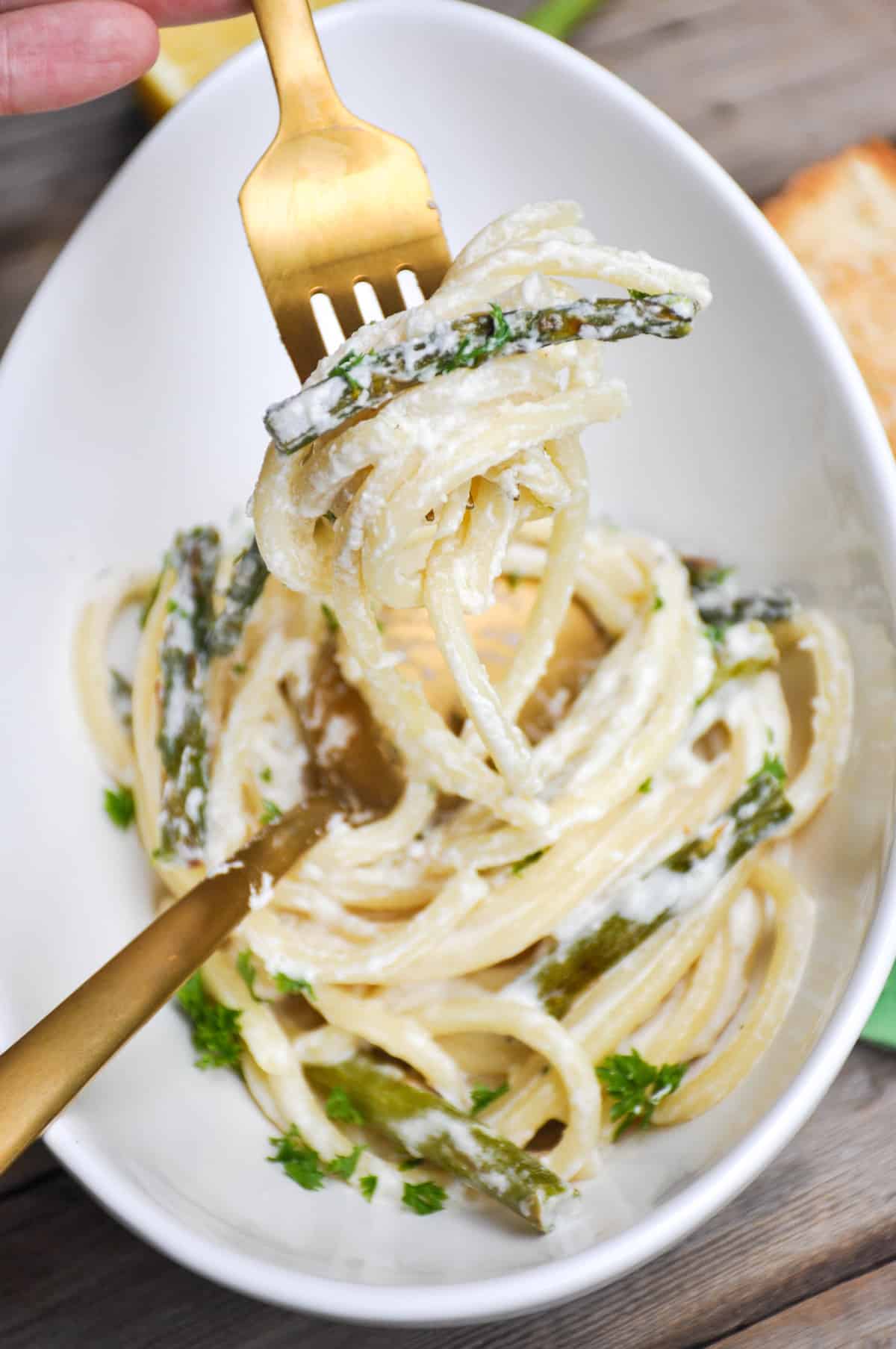 Eat it while it's hot and creamy!
Here's the recipe for ya…
CREAMY ASPARAGUS LEMON PASTA
INGREDIENTS
2 lb. asparagus
1 lb. dried pasta, like Bucatini
1 t. olive oil
2 t. butter
1 8oz. package cream cheese
1 c. heavy cream
2 c. milk
8 oz. shredded parmesan
1 lemon, zested and juiced
1/2 t. crushed red pepper
Salt and pepper
Parsley for topping
DIRECTIONS
Preheat oven to 400 degrees. Place the asparagus in a shallow baking sheet and drizzle with olive oil, salt and pepper. Toss to coat. Place in preheated oven and roast for 20 minutes. Chop the spears into four equal pieces.
While the asparagus is cooking, cook your pasta according to package directions.
Place the butter, cream cheese, cream, milk and parmesan in a large, heavy saucepan and heat slowly to a low boil, stirring frequently. Once sauce is smooth, add lemon juice, zest and red pepper flakes. Simmer for a few minutes until the sauce thickens and becomes silky. Add a dash of black pepper.
Remove from heat and add the pasta and asparagus to the sauce and stir well to combine.
Serve and top with fresh, minced parsley.
Are you an asparagus lover? Check out this other fabulous recipe: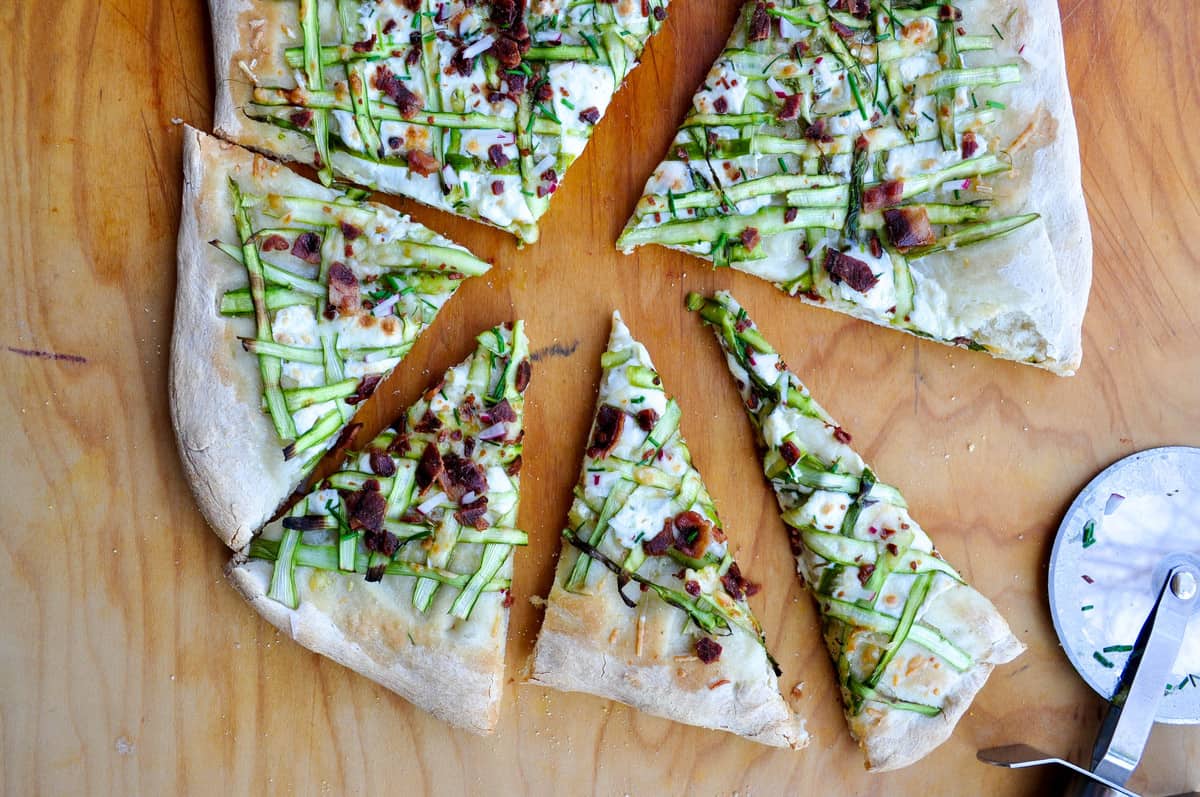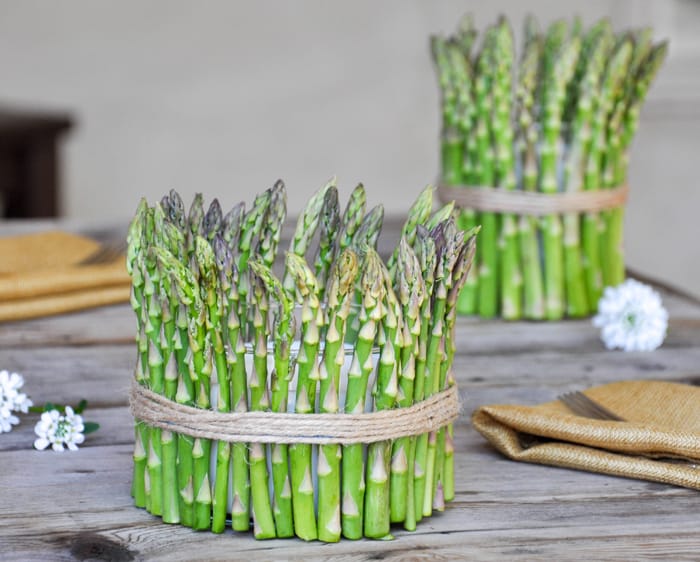 Looking for an organic and beautiful method to your spring entertaining décor? Try this Asparagus candle!