DIY Succulent Wall Planter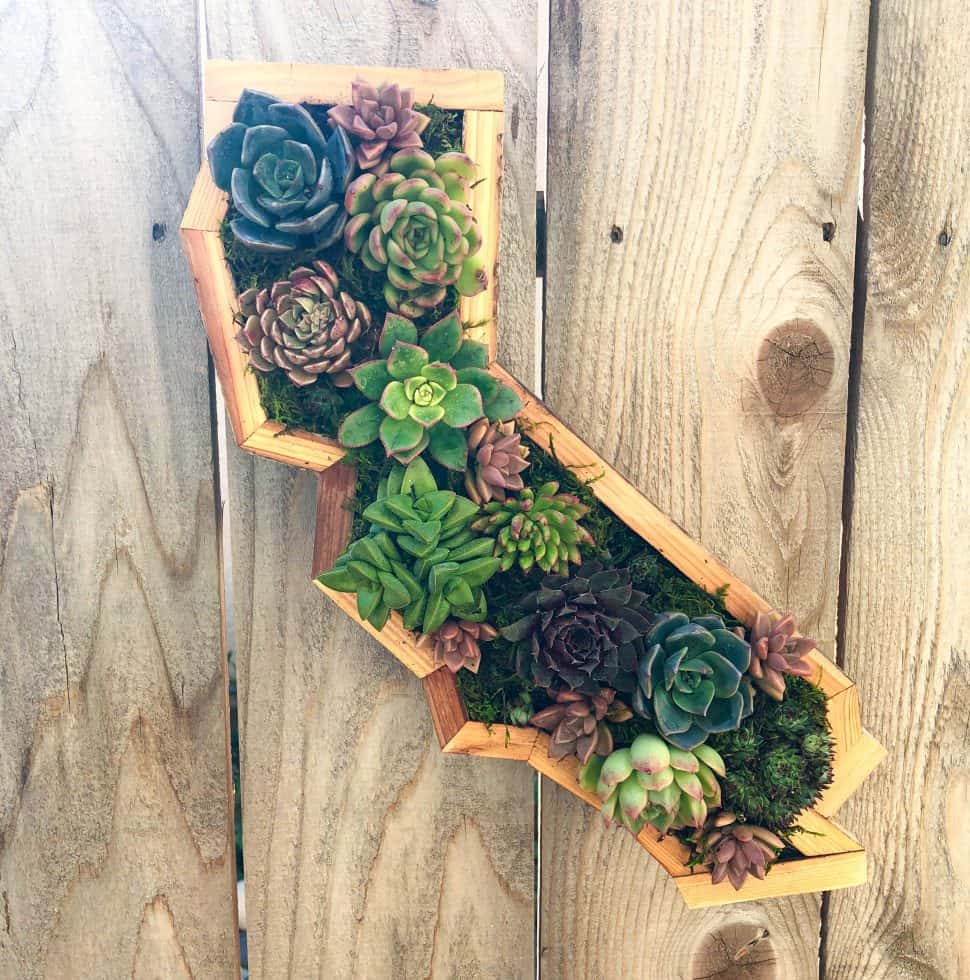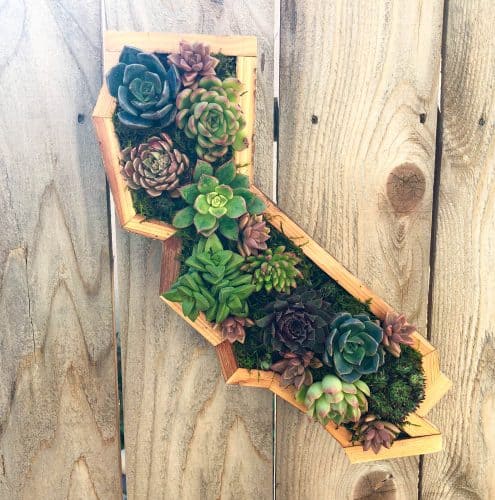 I've been crushing hard on all the outdoor wall planters I've been seeing! I love adding unique and beautiful pieces to my backyard fence. I love how it customizes and defines the space exactly how I want it and with my own personal style.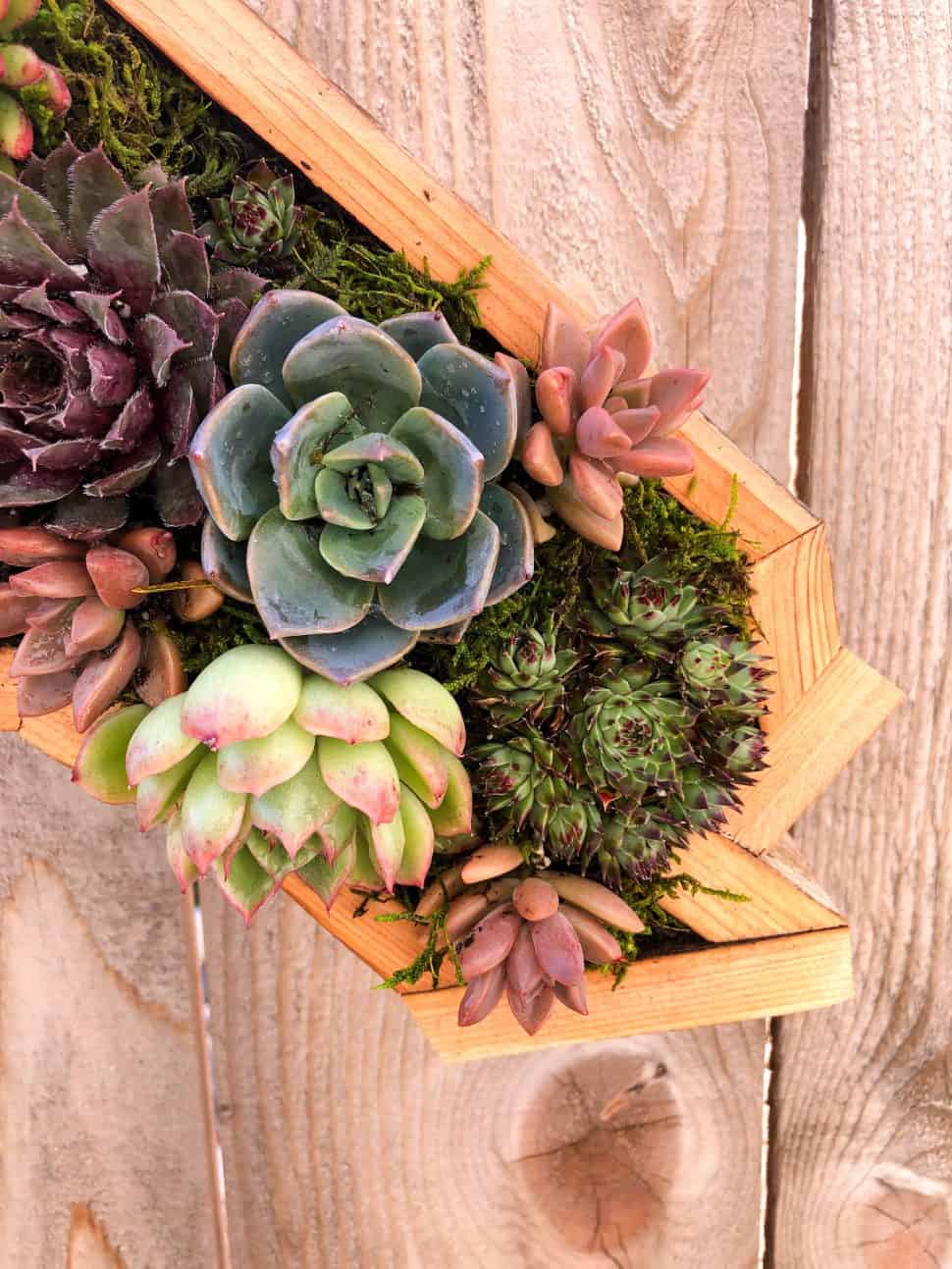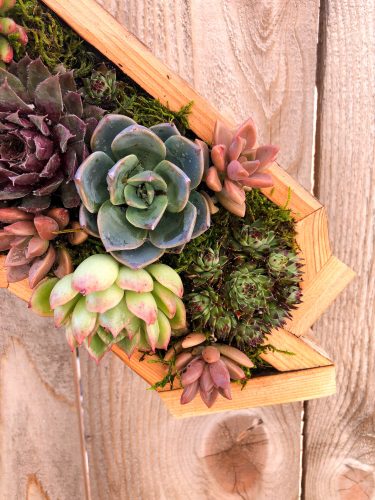 One of my favorite past times is to peruse through nurseries and get inspiration on what my next garden project will be. Of course, I am always drawn to the succulent section. It's like a tractor beam; sucks me right in. So, when I saw this California wall planter just begging to be filled with succulents, I had to buy it!
I mean what could be better to represent my favorite state but my favorite plant? It's like match made in heaven.
If you'd like to try your hand at creating your own succulent wall planter, I've got simple step-by-step photo detail instructions for ya! Choose any succulent planter you prefer. You can find them at most nurseries or even online.
Ready to get started? Here we go…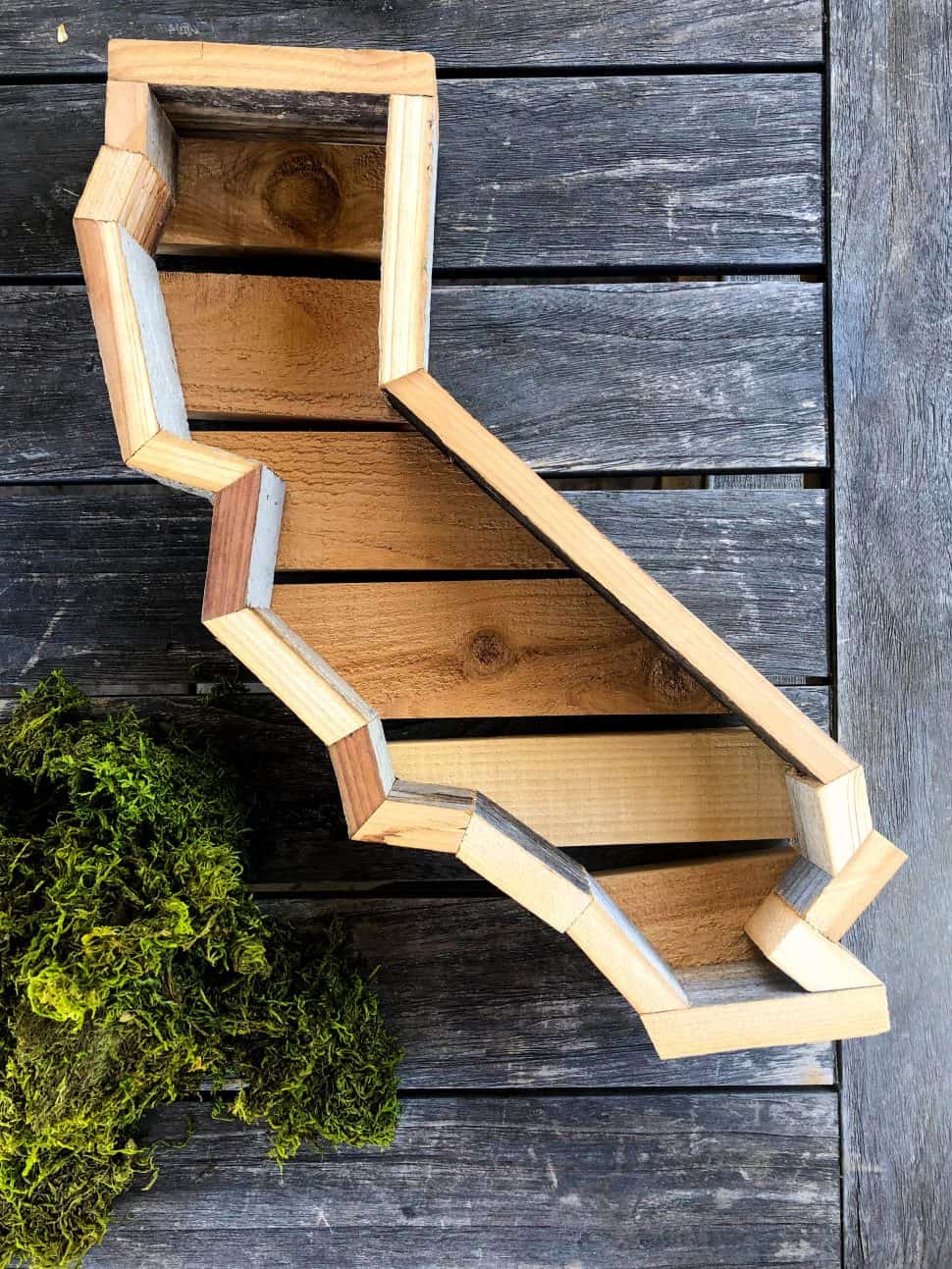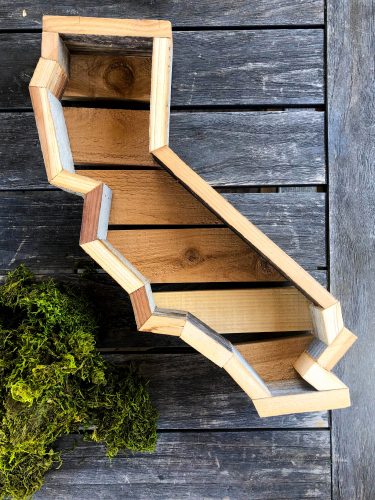 Gather your supplies. You will need your wooden wall planter, dried green moss ( I buy in bulk from Amazon), various succulents, soil, and a plastic fork.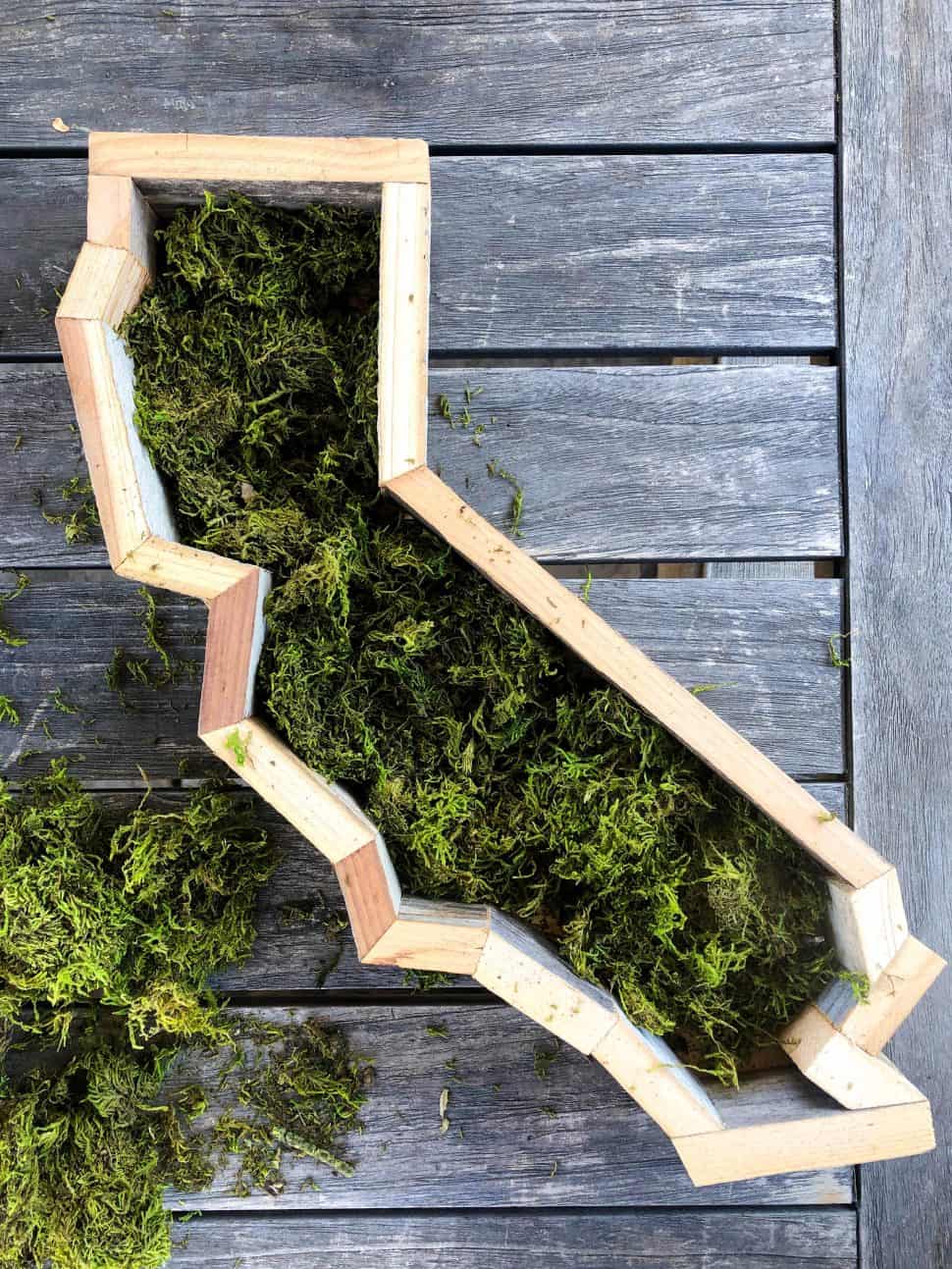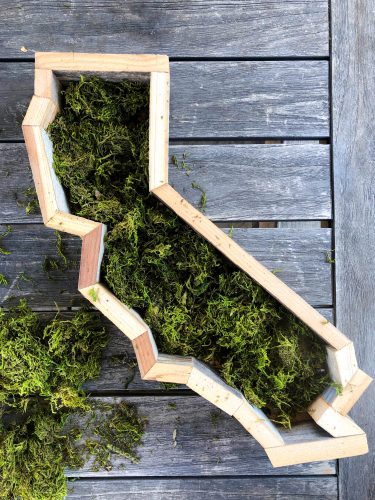 Fill the bottom of the wooden planter with moss to cover any gaps and to provide a base for the soil.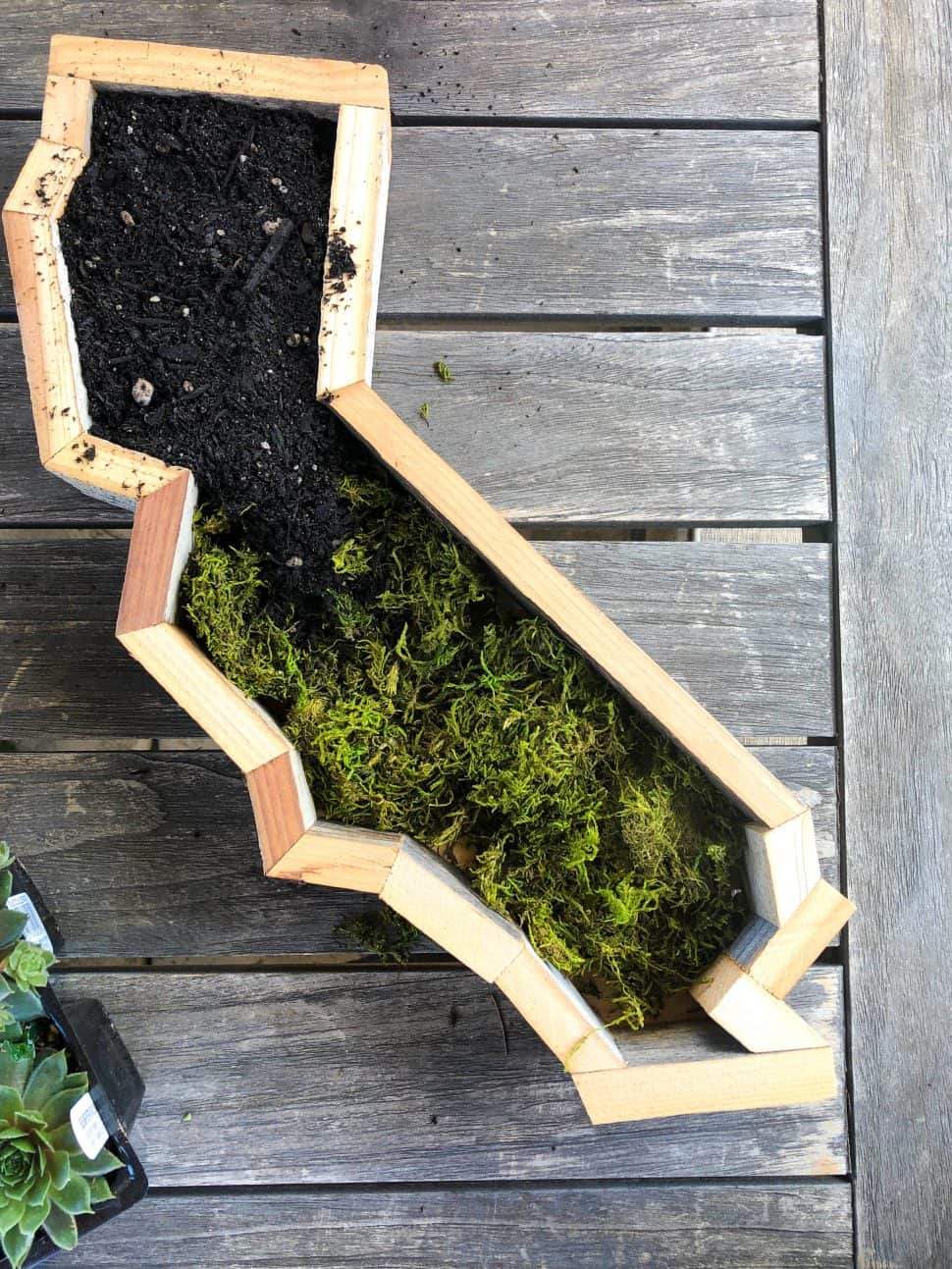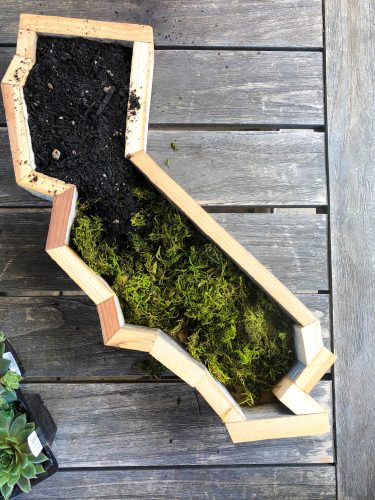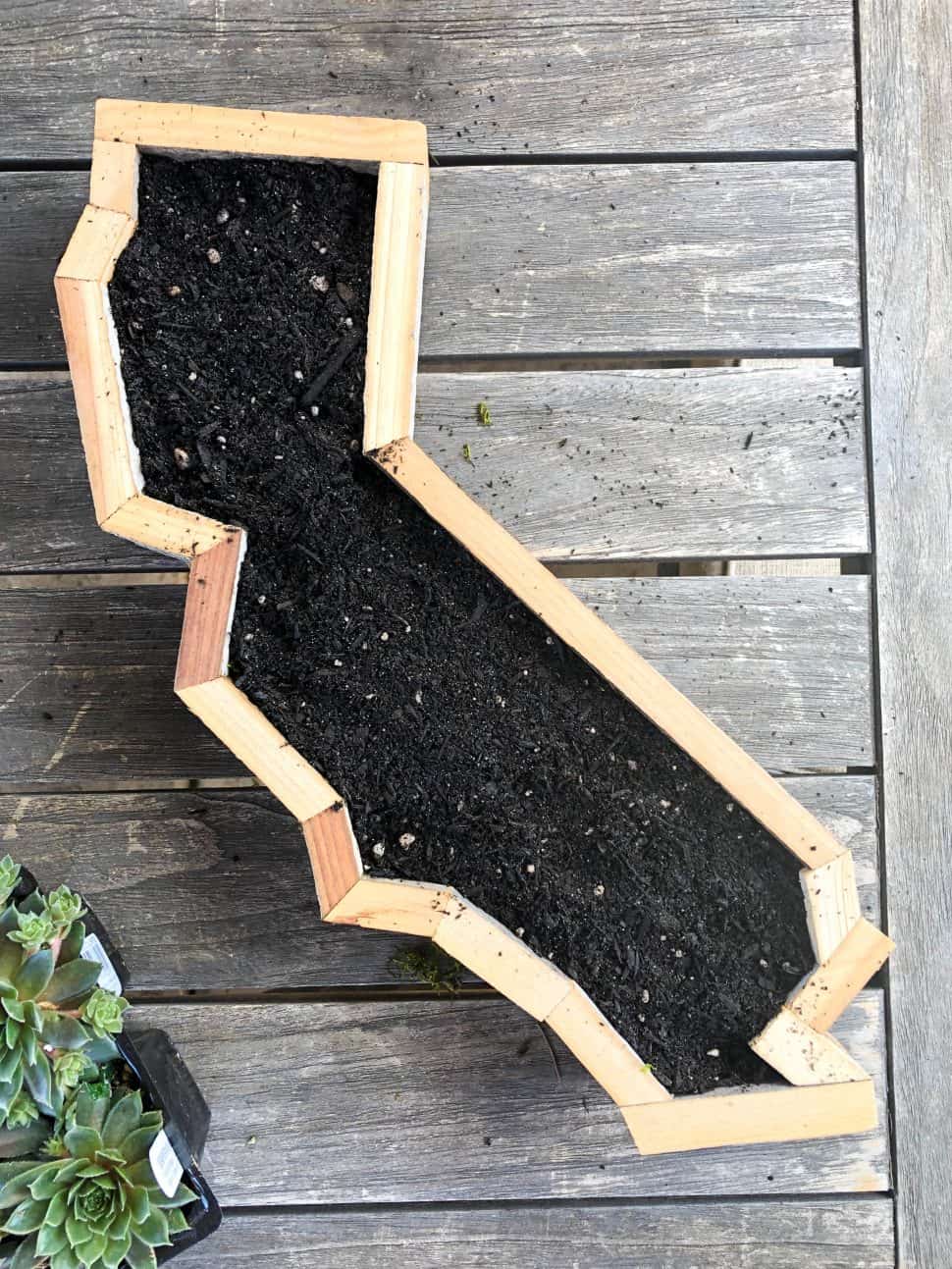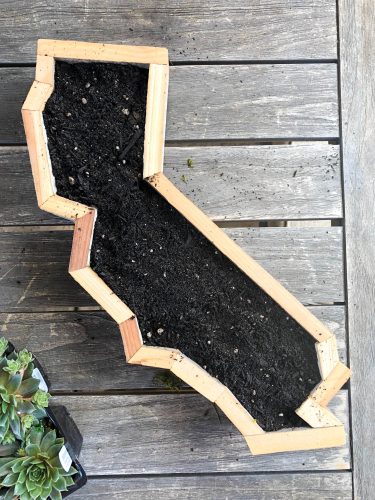 Fill the entire cavity with soil all the way up to the top and pack in as much as possible.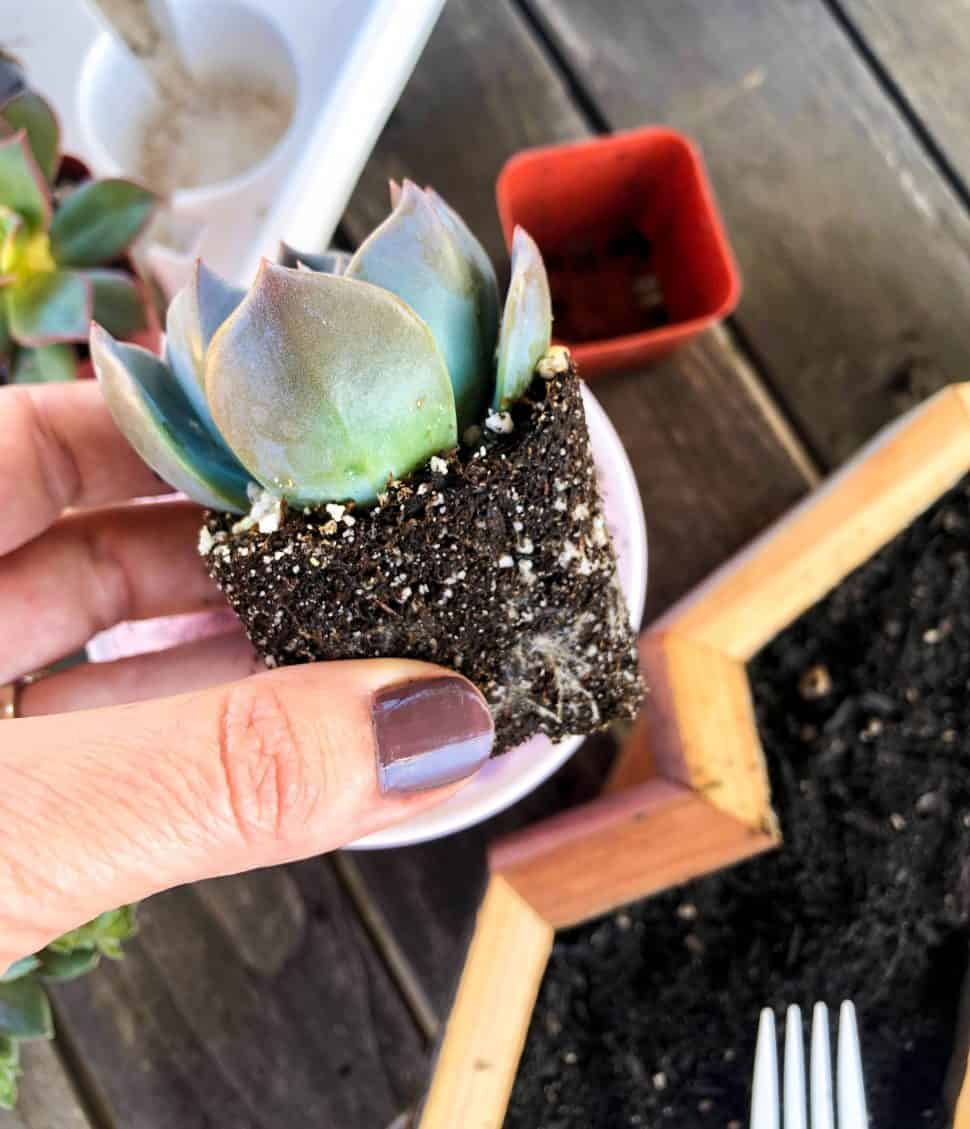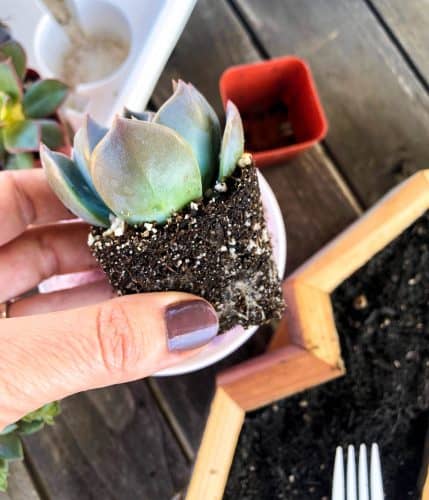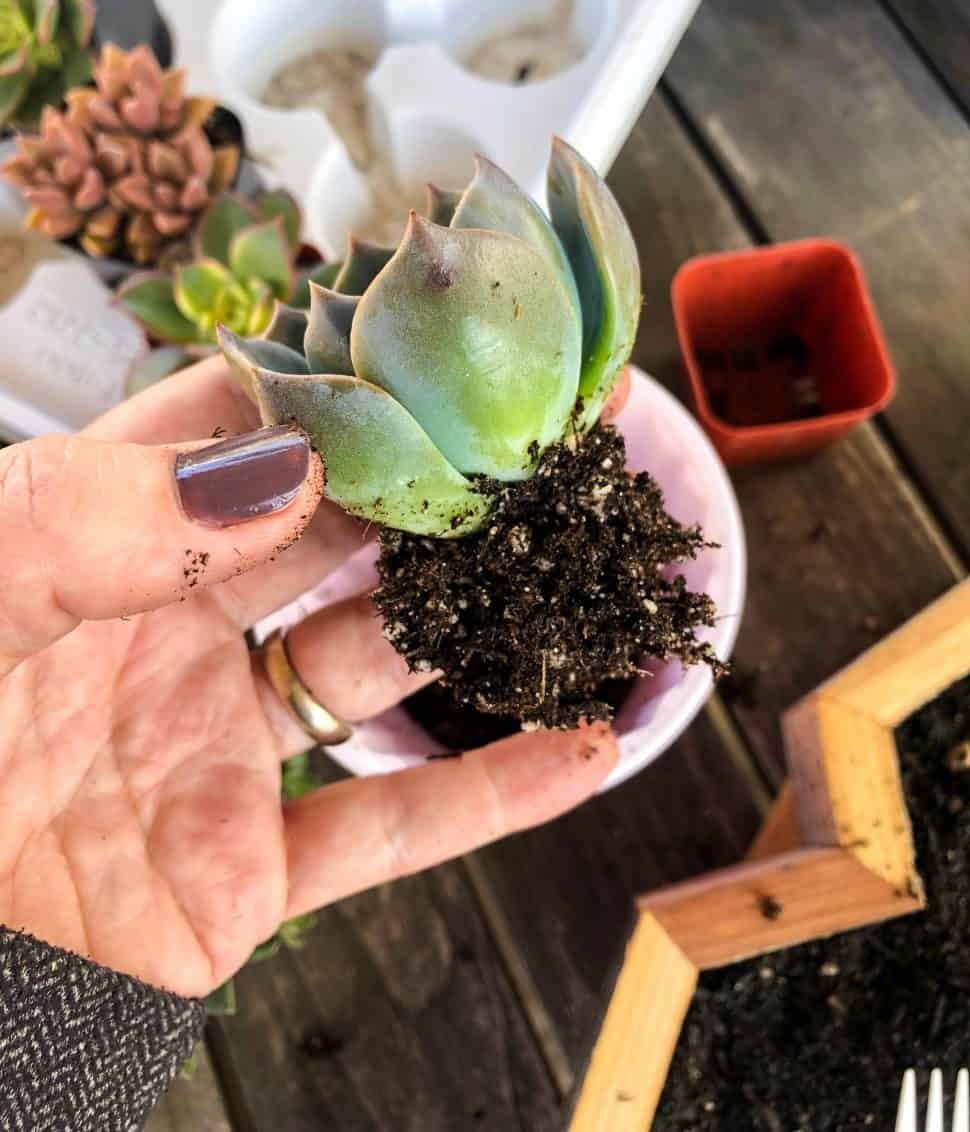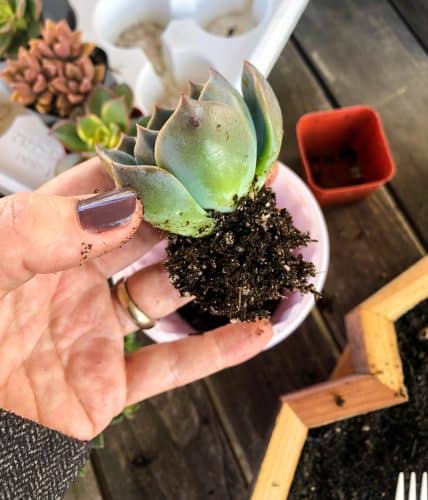 Prepare your succulents by removing them from the pot and breaking off as much soil as you can to expose the rootball. Don't worry, succulents are very hardy and can take some abuse to their roots.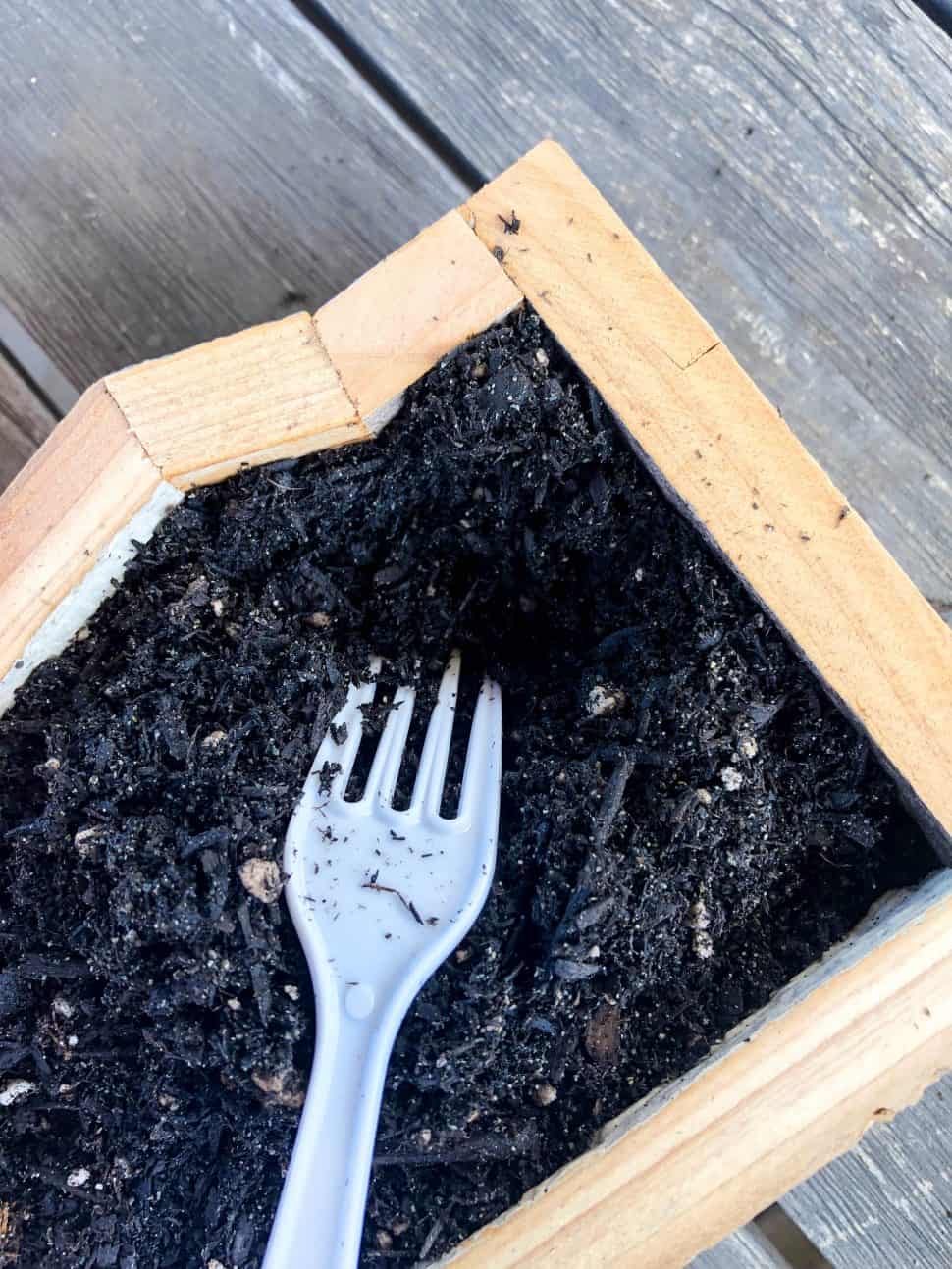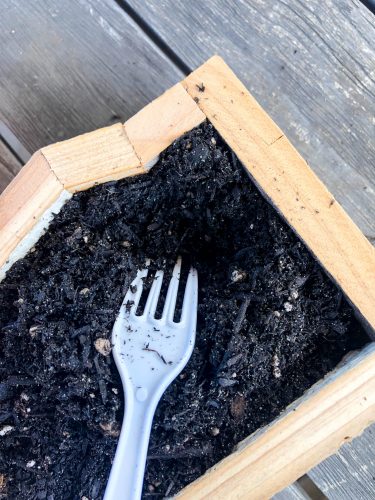 Pick a spot on the perimeter of the planter and using the plastic fork, dig a small hole to accommodate the rootball.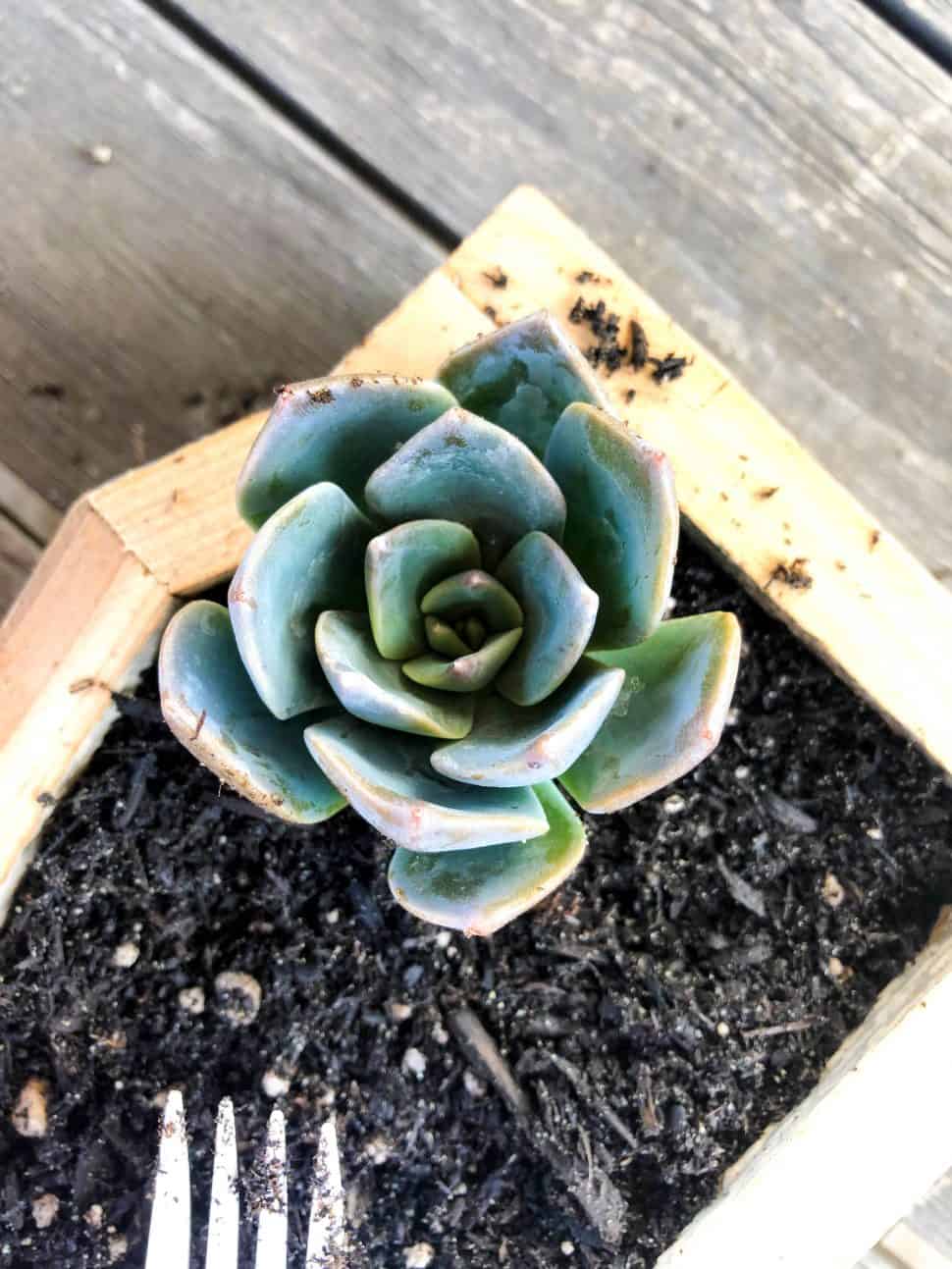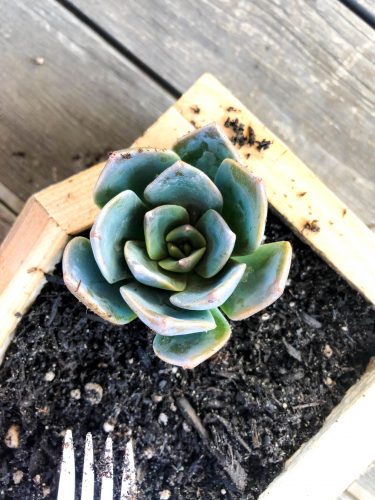 Insert the plant into the prepped hole and using the fork, backfill the soil and tamp down the soil around the base.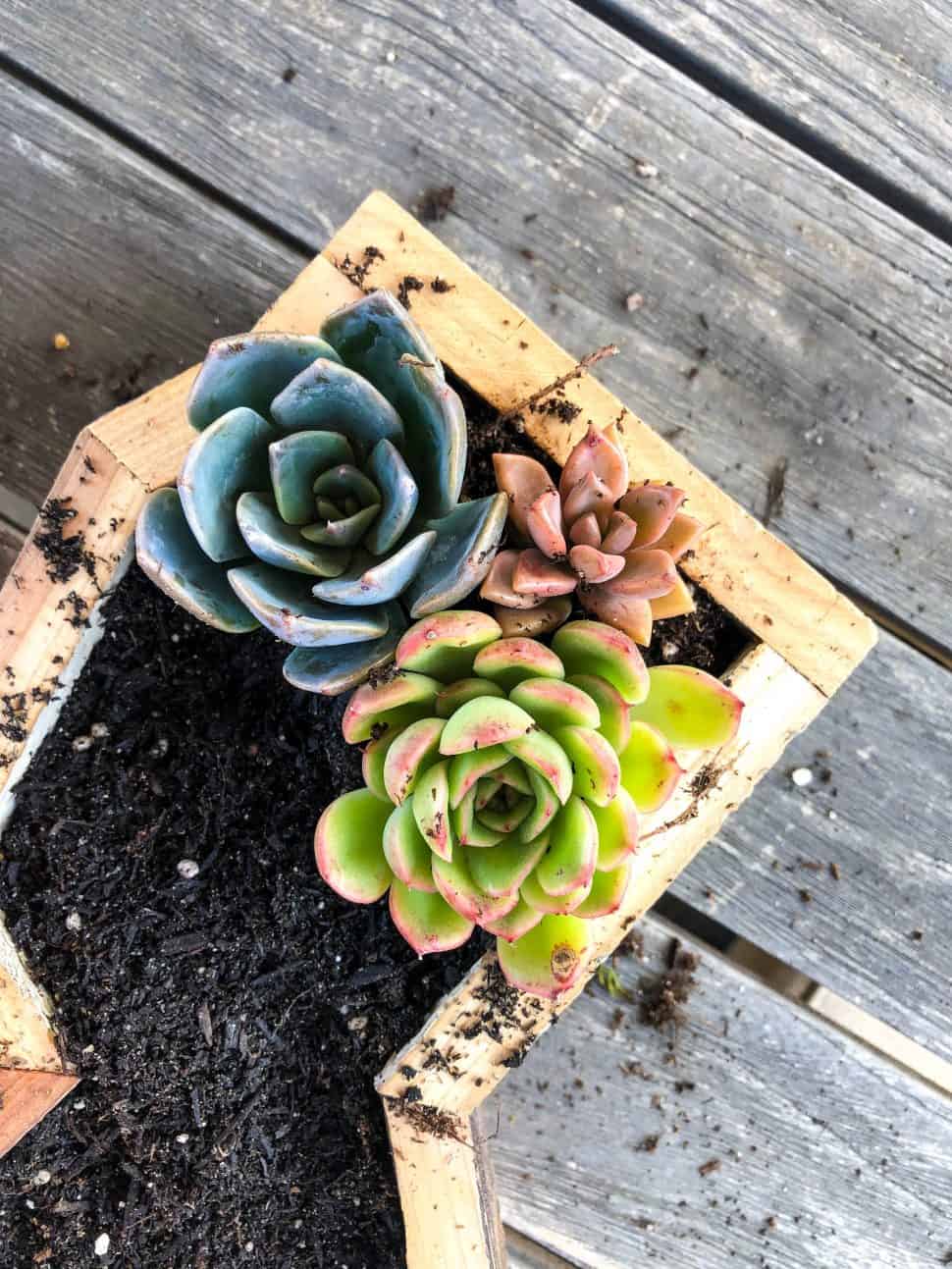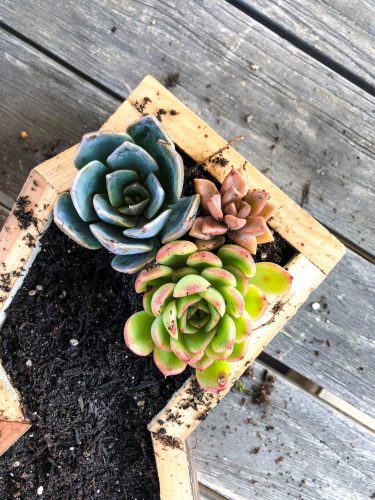 Continue adding succulents. Try to get them packed in tight together, using various sizes and types, to keep it interesting.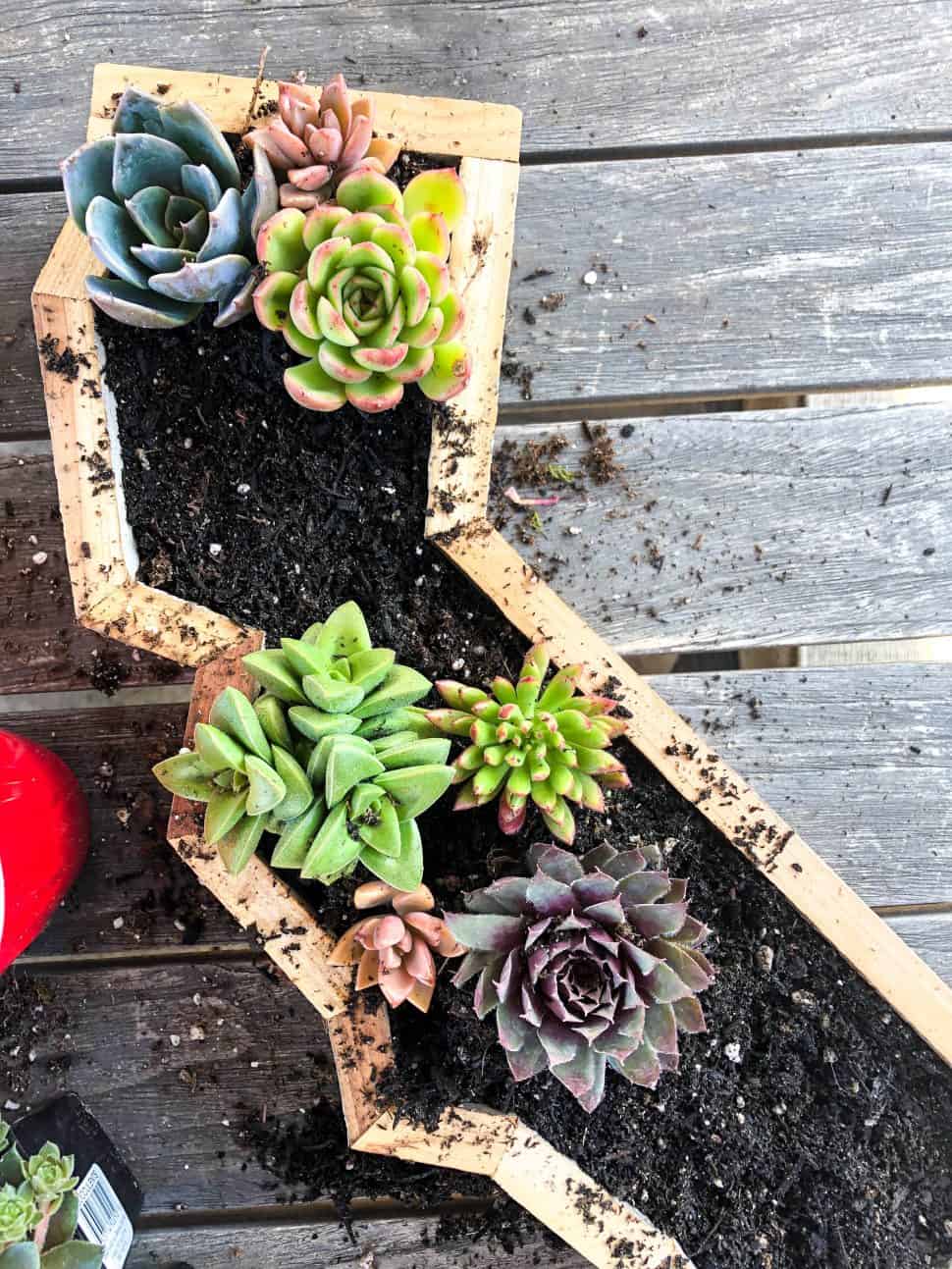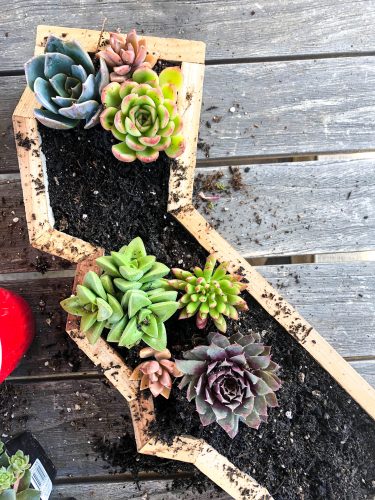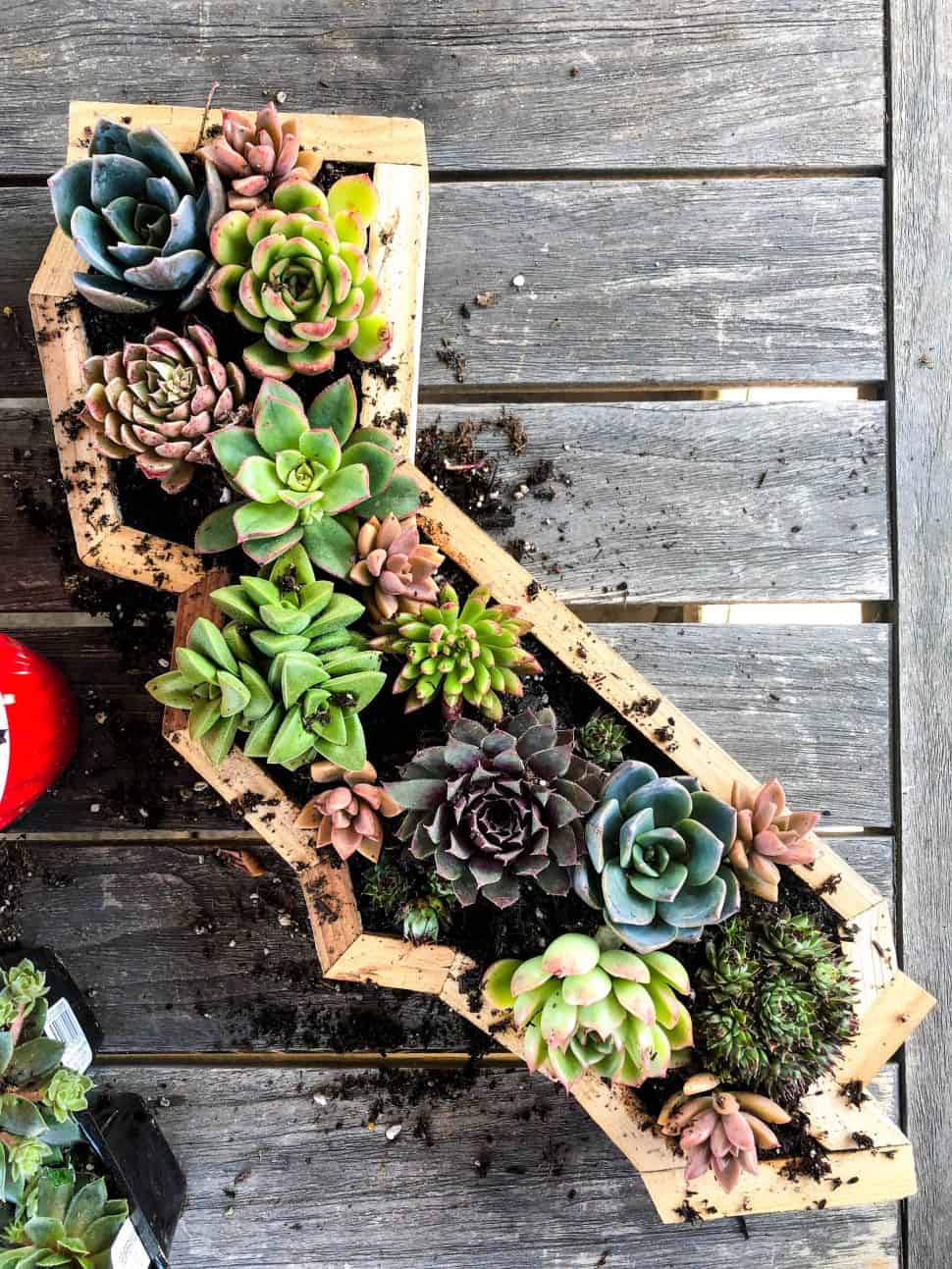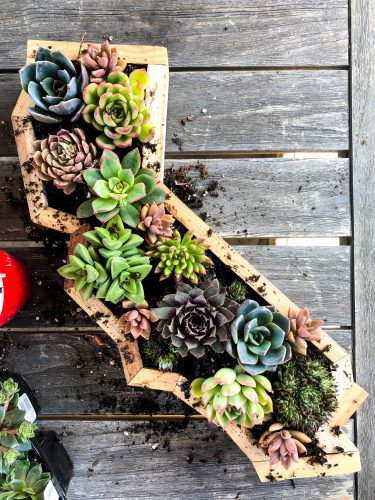 You will end up with some gaps, and that is okay. I have a solution for you!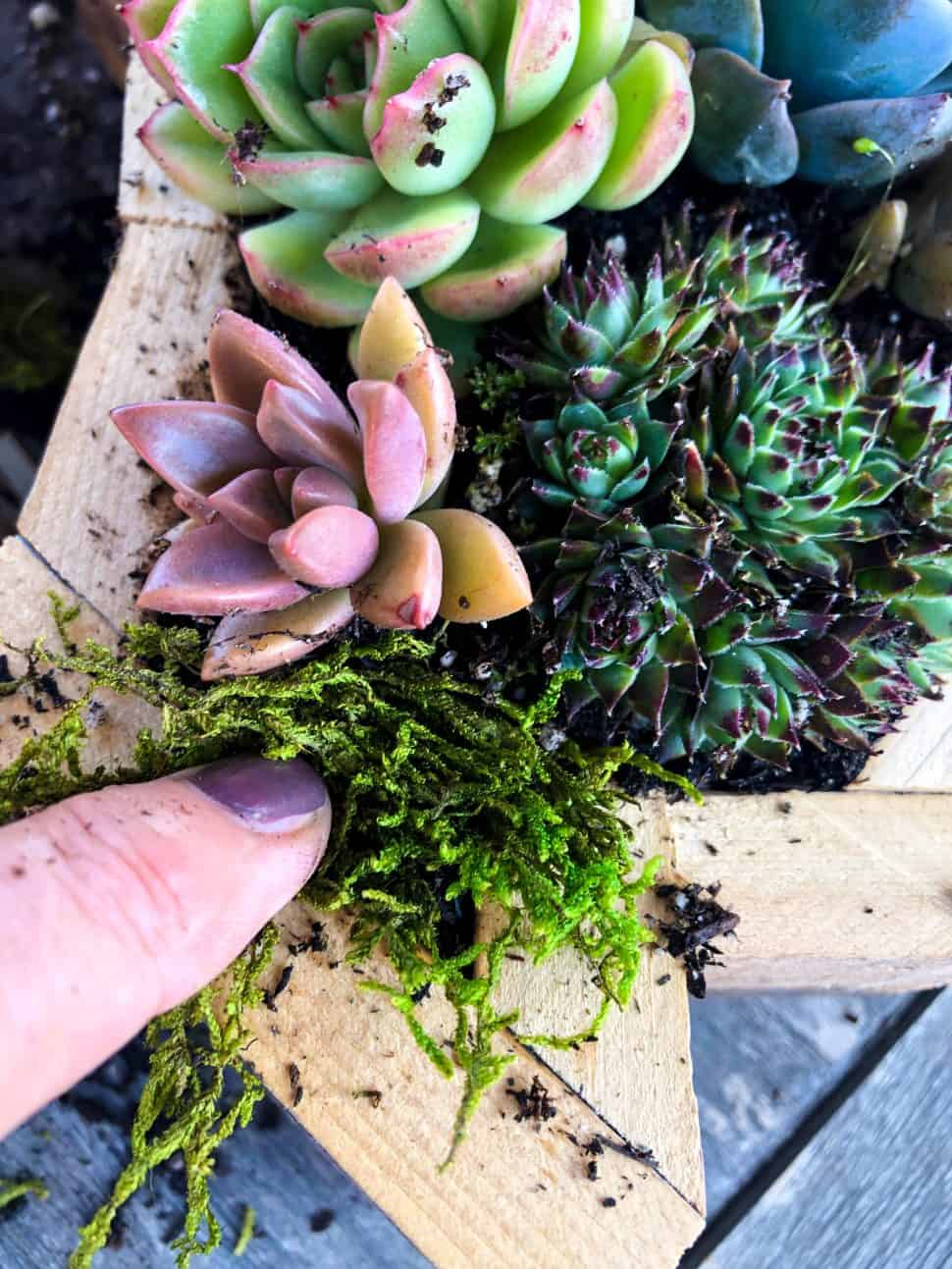 Start filling the gaps with more moss. The reason is two-fold; it helps create a barrier, keeping the plants locked into the planter and it covers up all the unsightly soil you can still see.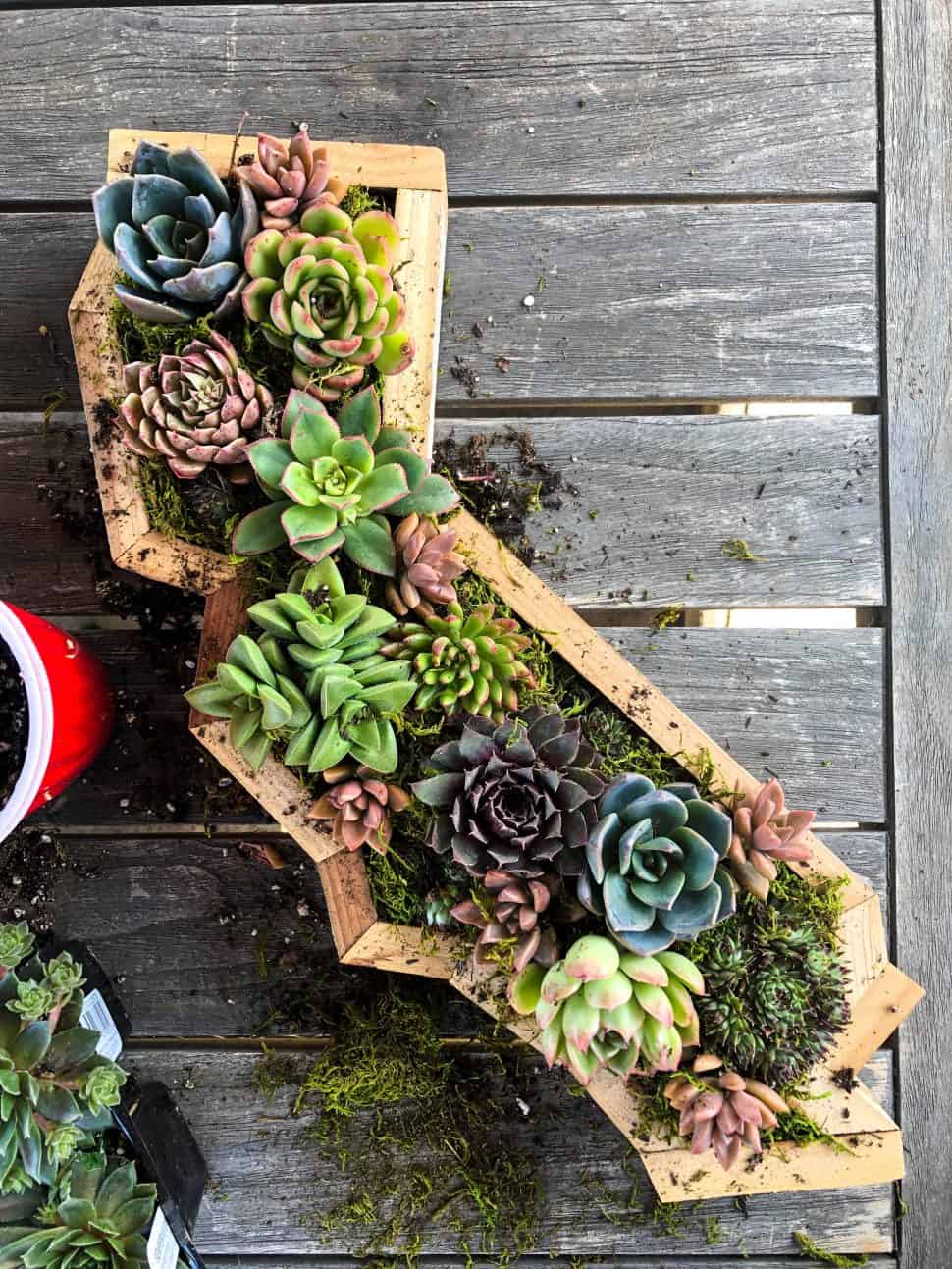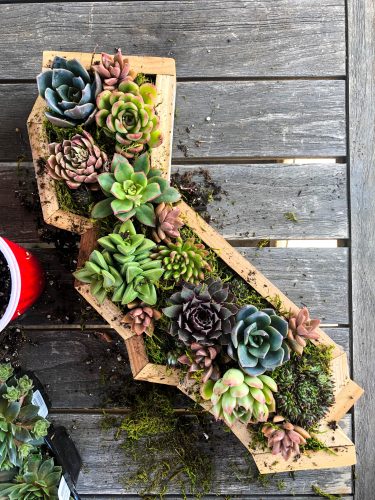 Awe, super pretty!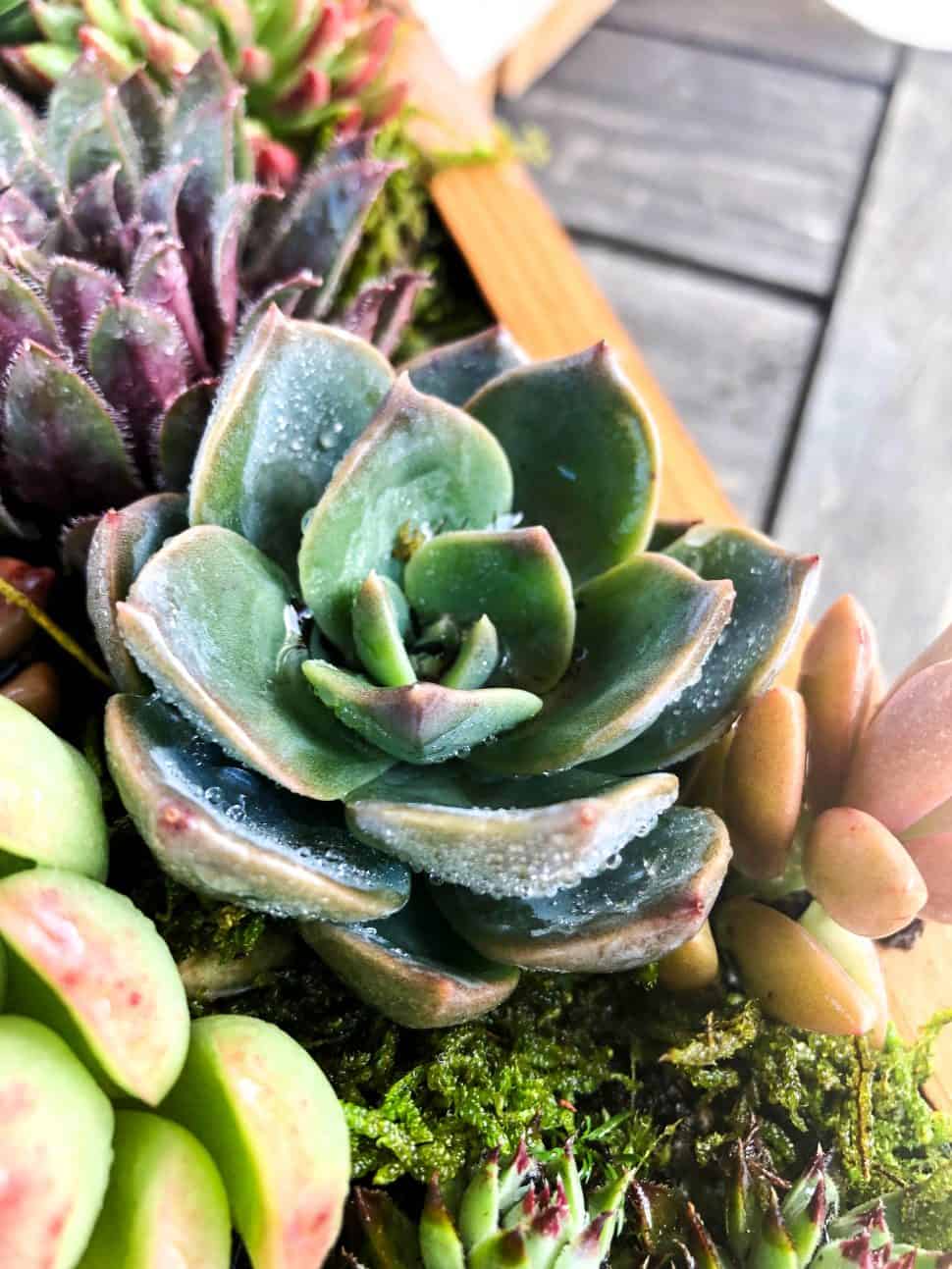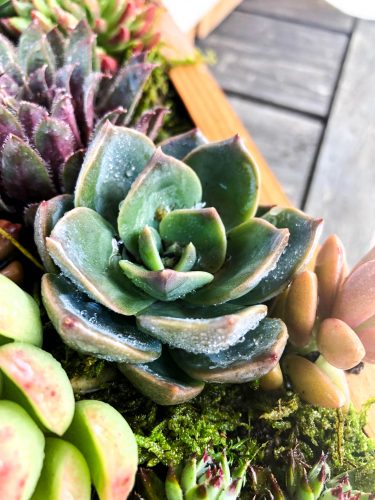 Give the whole planter a nice dousing of water and I also suggest spraying water on the plants with a spray bottle. Matter of fact, always have a spray bottle full of water around. That is one of the best ways to keep your succulents happy!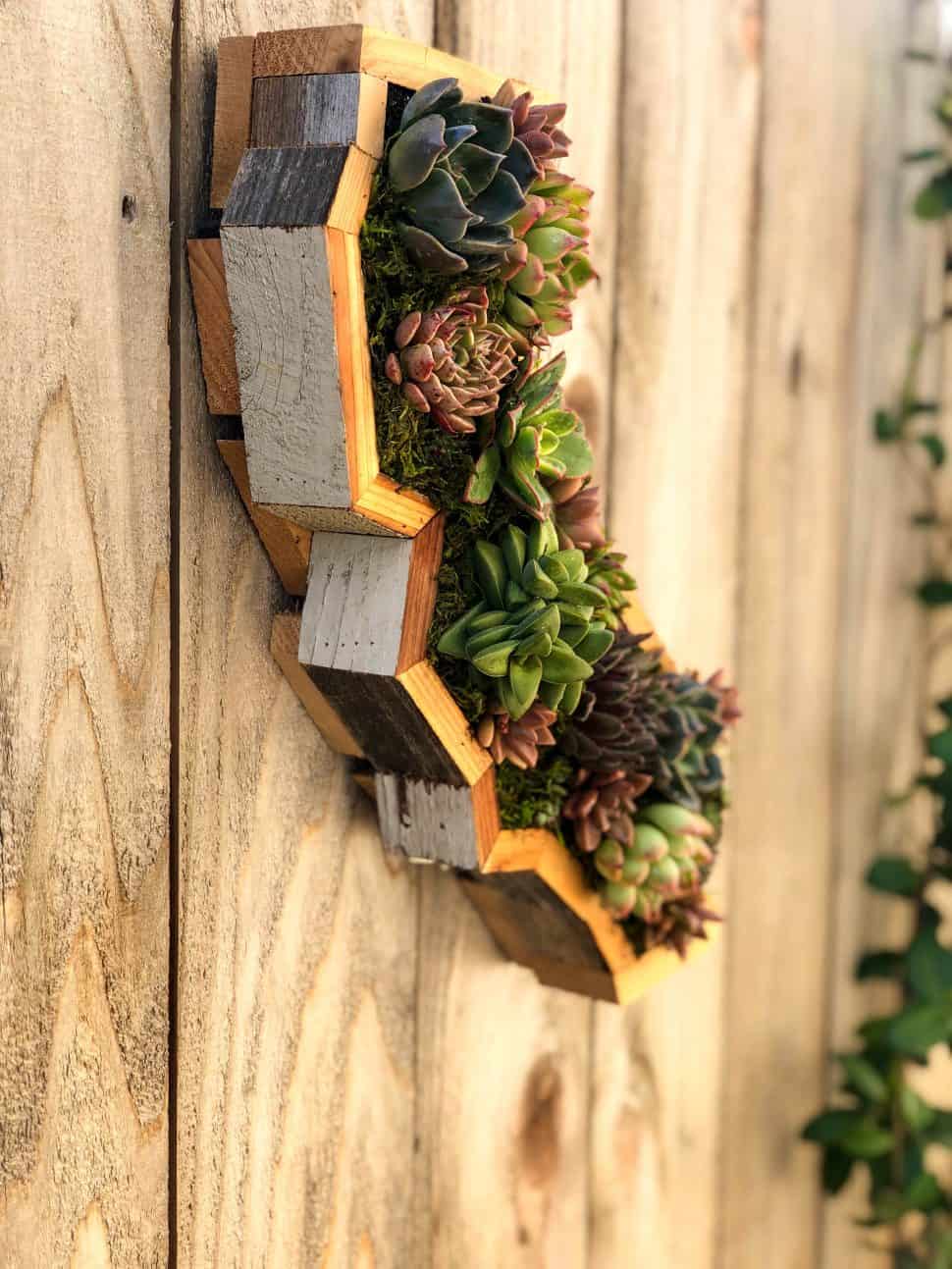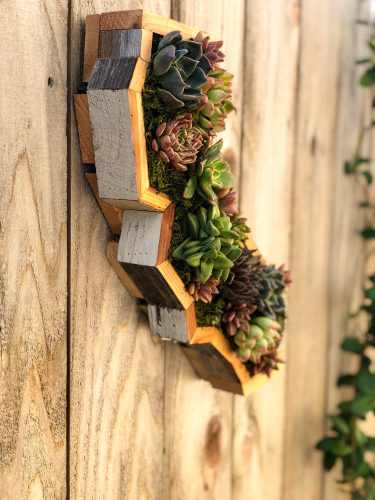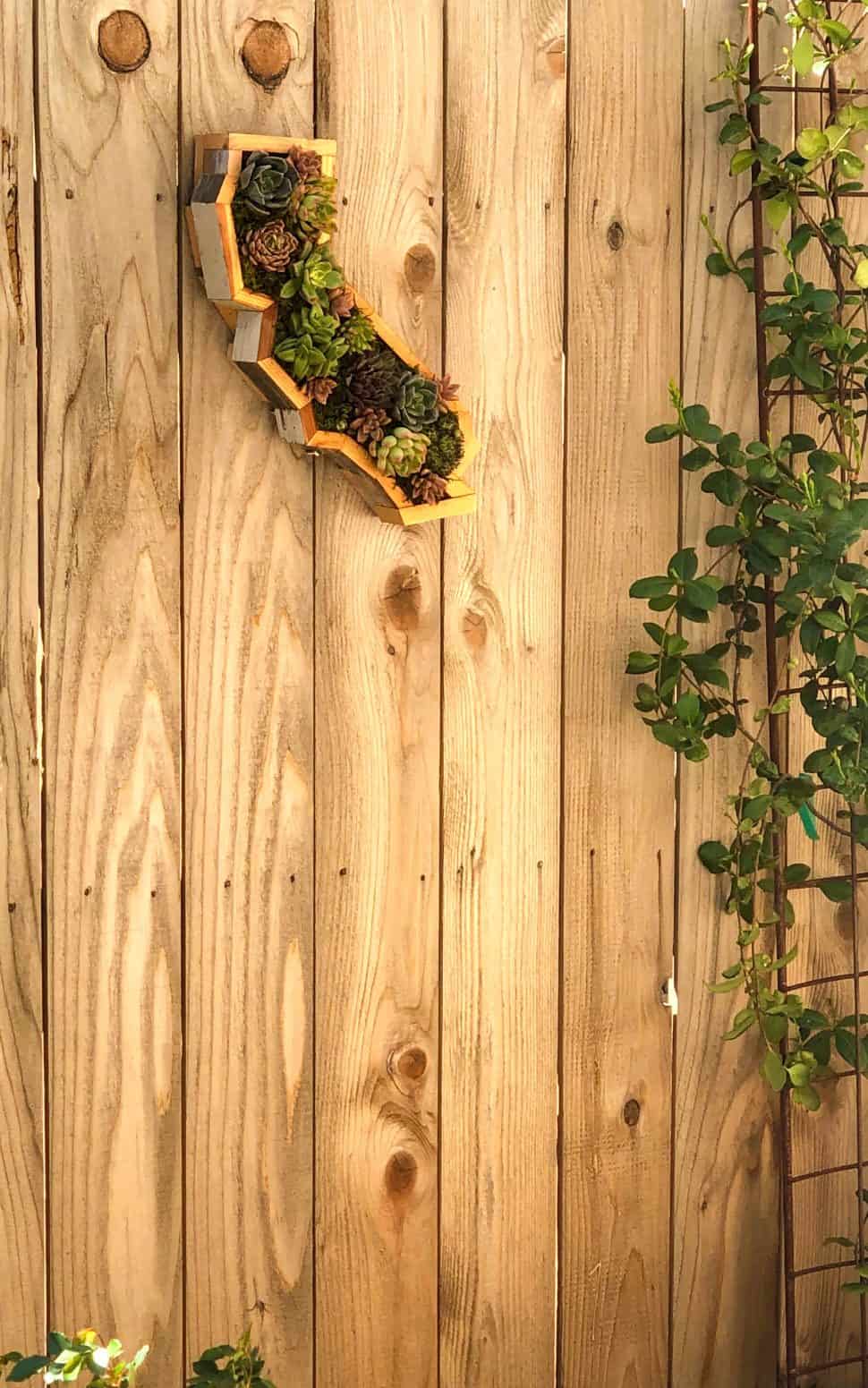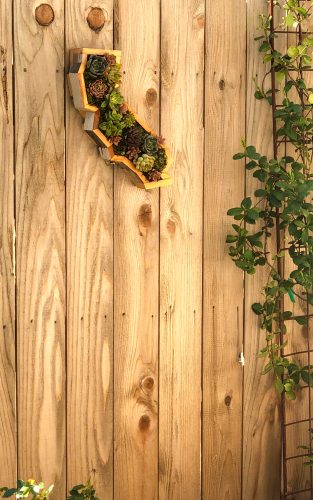 You can hang on a wood fence, stucco wall or even brick. Just be sure the planter is tightly secured as it can be heavy. Remove from the wall to water thoroughly about once a week.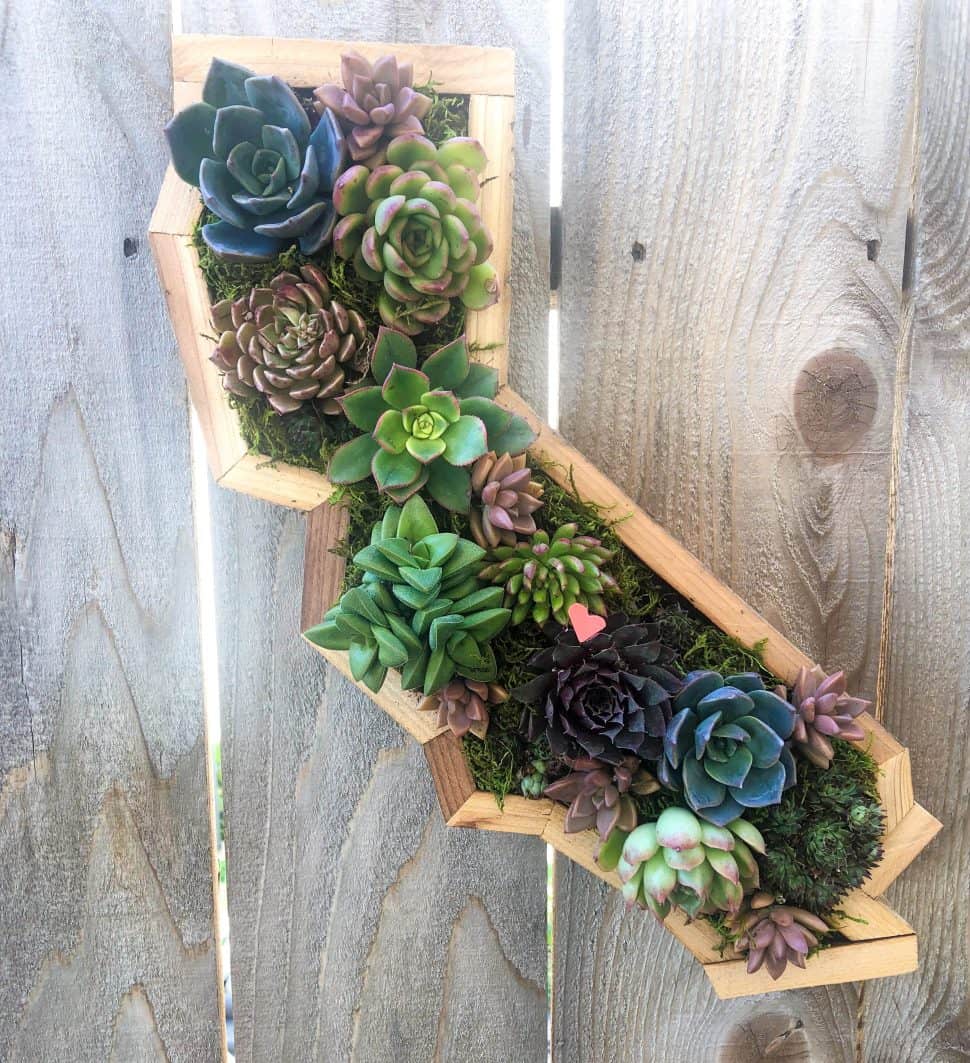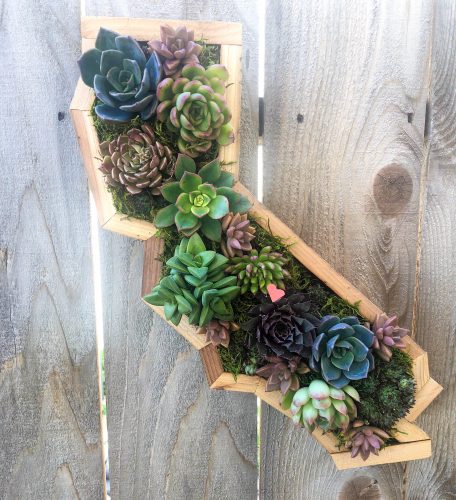 I even cut out a red heart and glued it to a push pin and planted it right where we live in the state.
Happy planting!