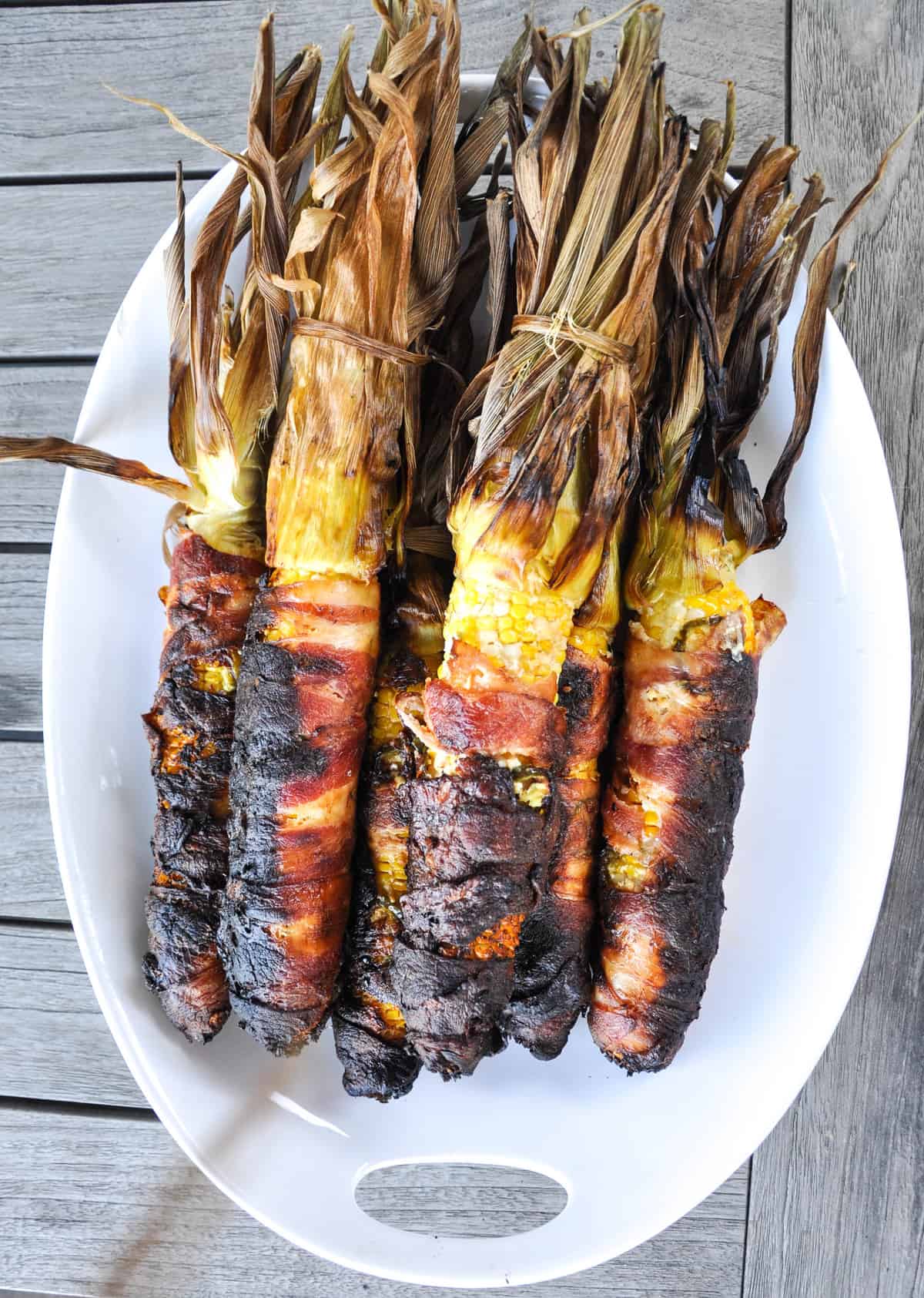 CA GROWN Blog
Discover. Learn. Connect.
Jalapeño Popper Corn on the Cob
July 13, 2016
Eat the Season!
Sign Up For Weekly Recipes
« Back to Recipes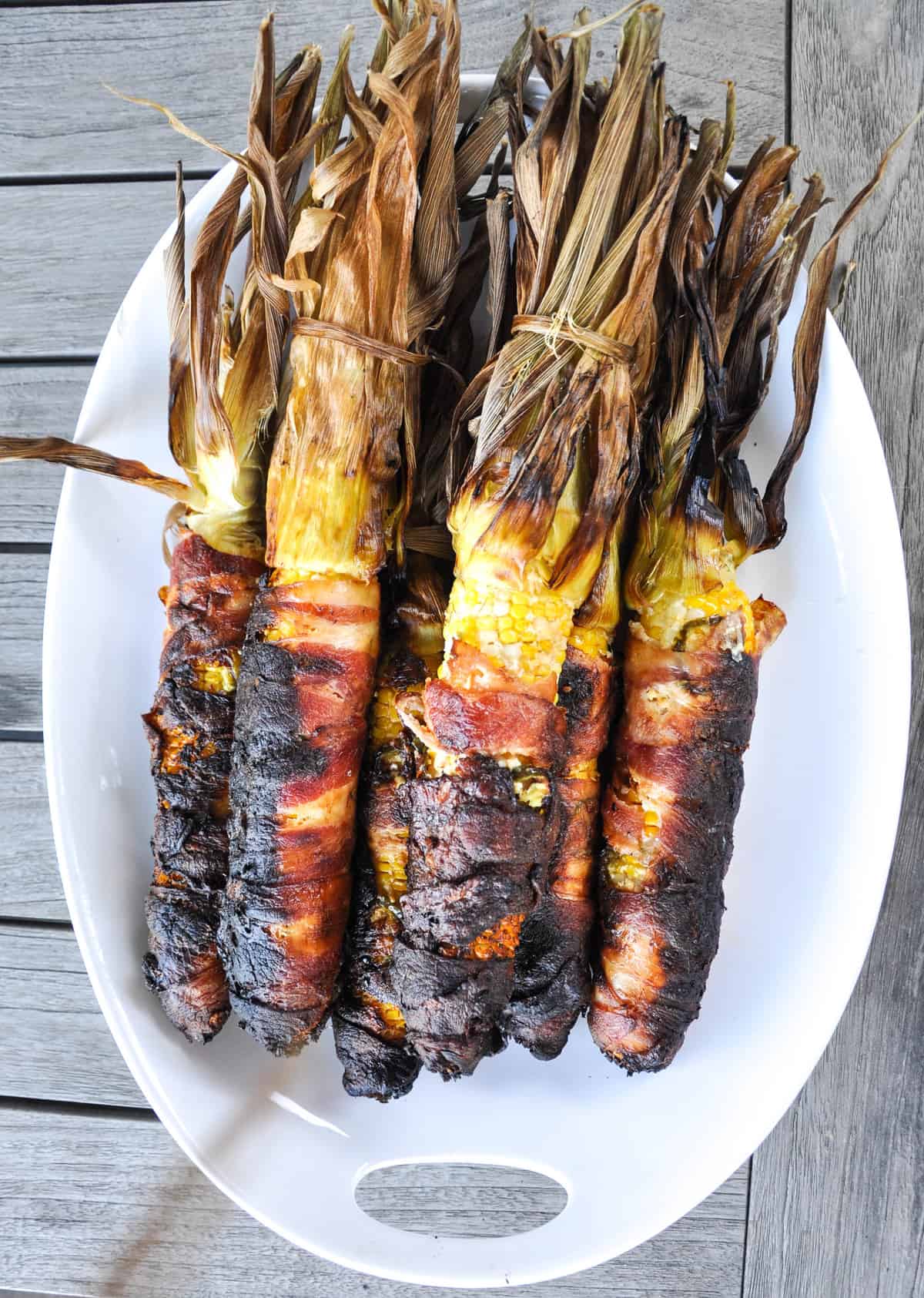 Jalapeño Popper Corn on the Cob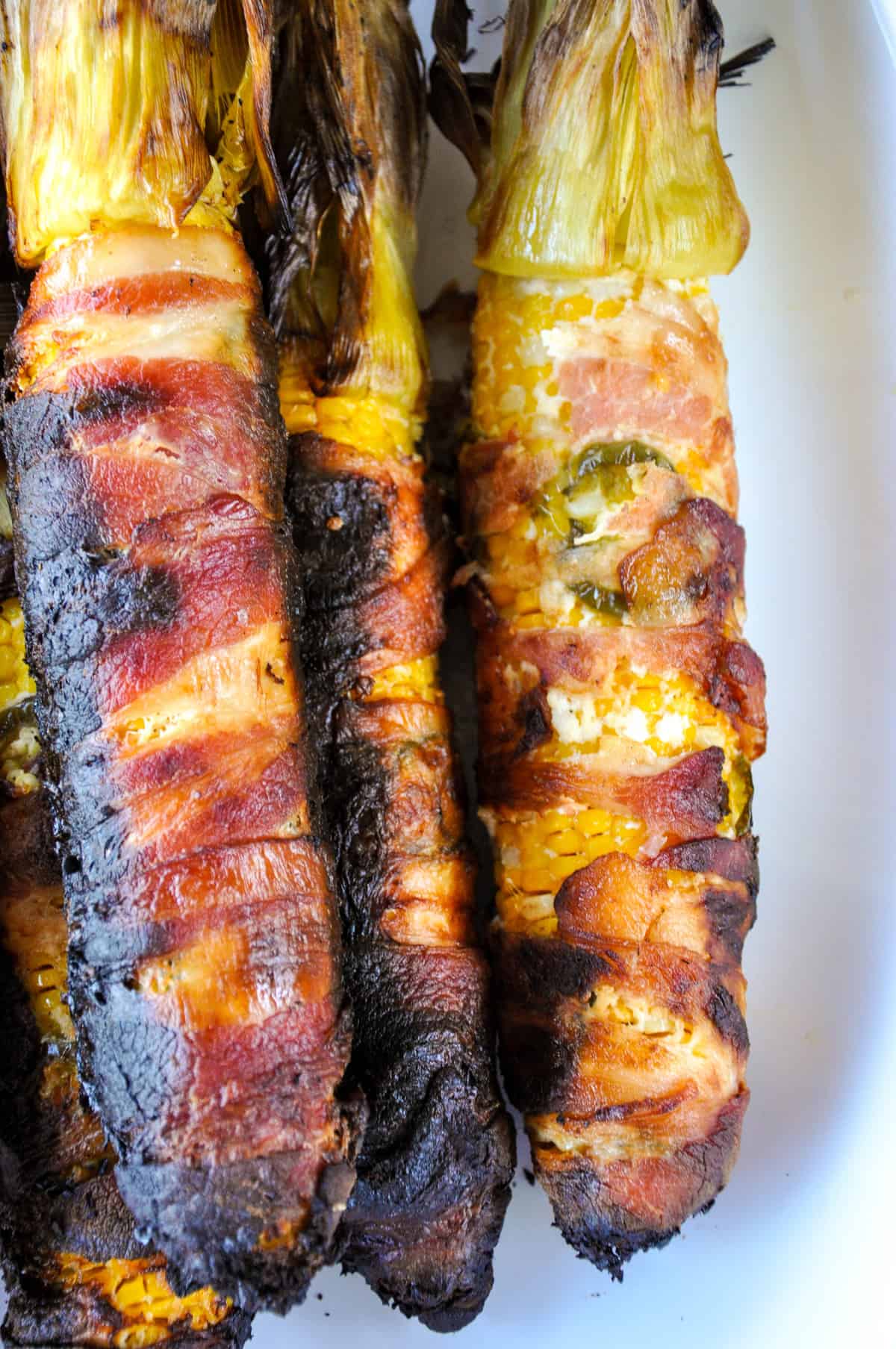 Have I got a recipe for you!
It's like two favorite summertime dishes collided and made a beautiful delicacy. Fresh, sweet corn smothered in cream cheese and spicy jalapeños wrapped in slices of bacon. You've got it! Bacon Wrapped Jalapeño Popper Corn on the Cob.
Um, can anything be better?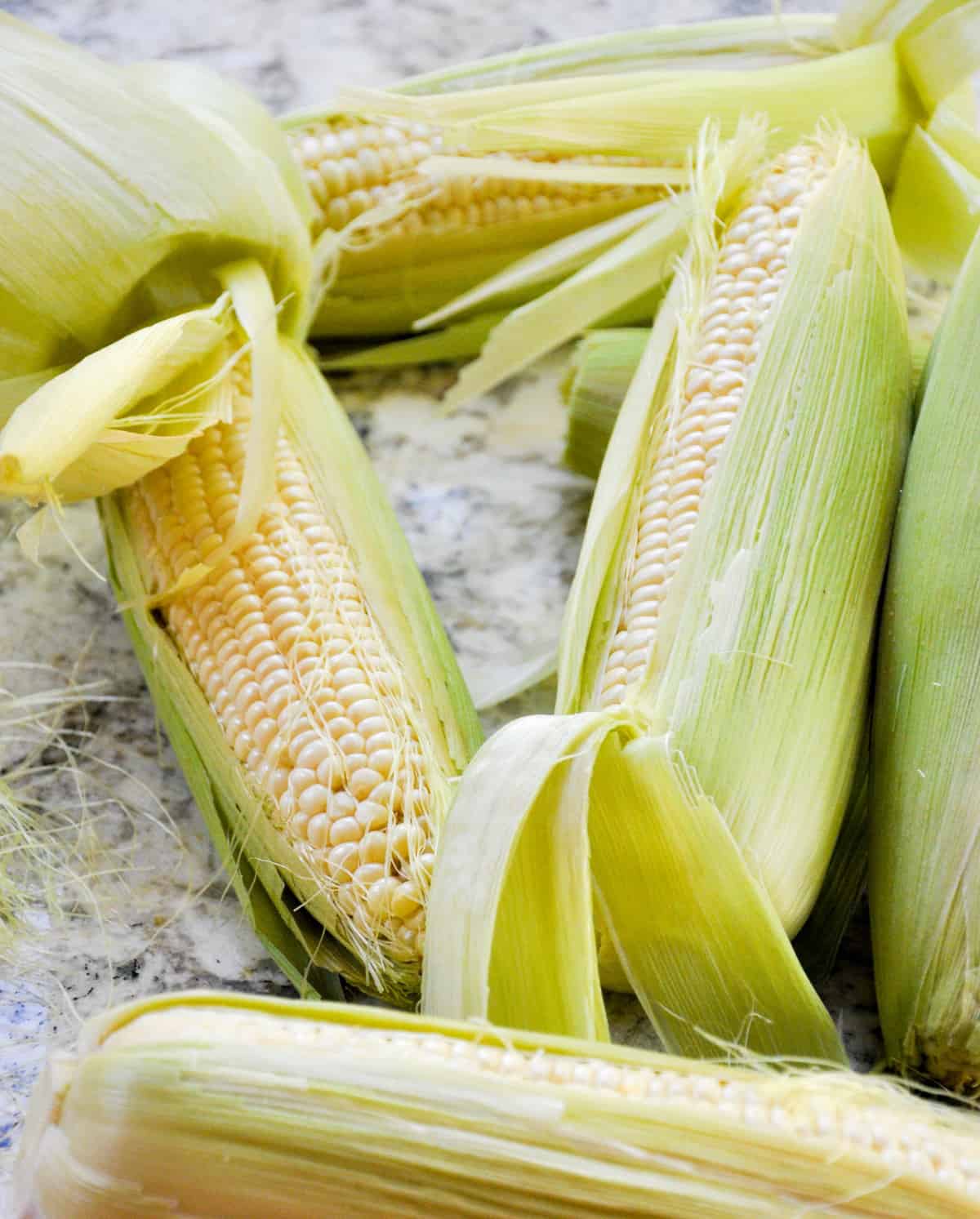 I happen to live near Fresno State University and they are famous for their agriculture department. So it goes without saying that they grow some of the best corn you can possibly get in this state. Sweet, plump, and abundant. We eat it at least three times a week during the summer. How can you not when it's only 25 cents per ear?
Such a bargain!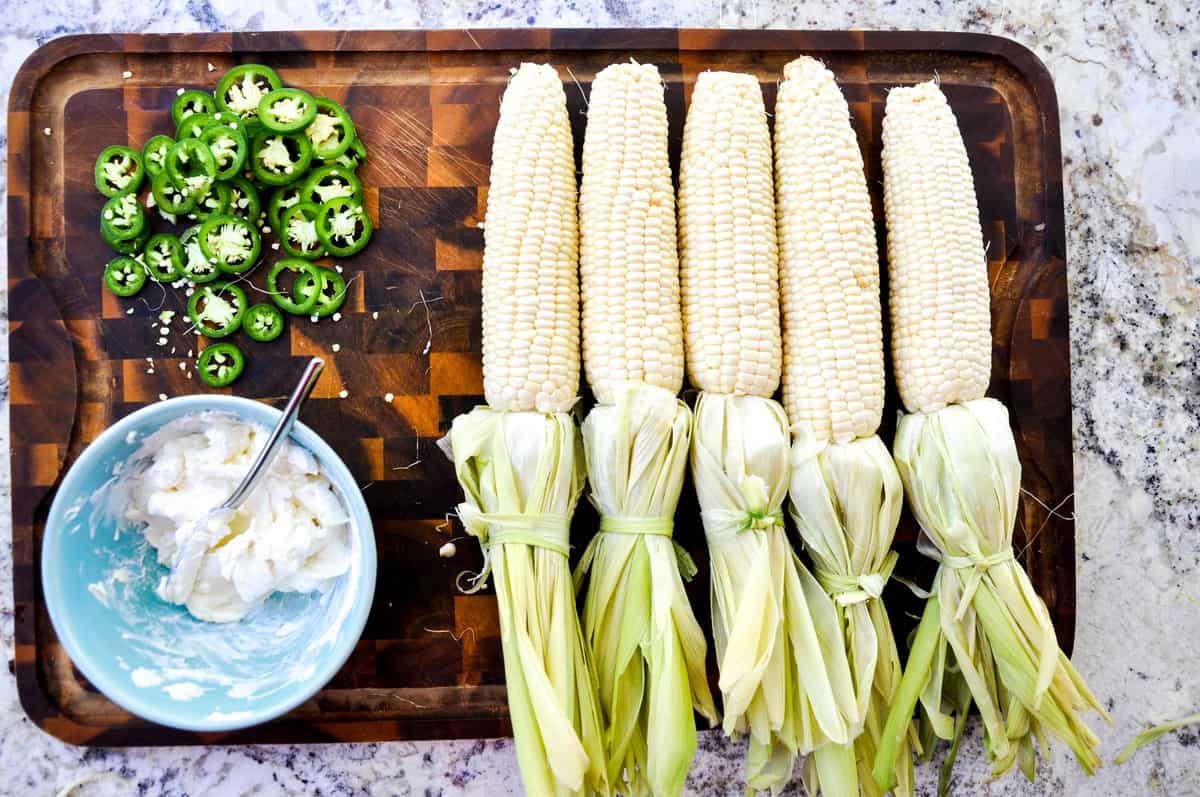 So, the main players in this dish of course are sweet corn, jalapeños, cream cheese, and bacon.
Is your mouth watering yet? Just get ready…
I pulled the husks down from the cob but didn't remove them all the way. It serves as a convenient handle for wielding the corn directly into your mouth, all while creating a beautiful presentation.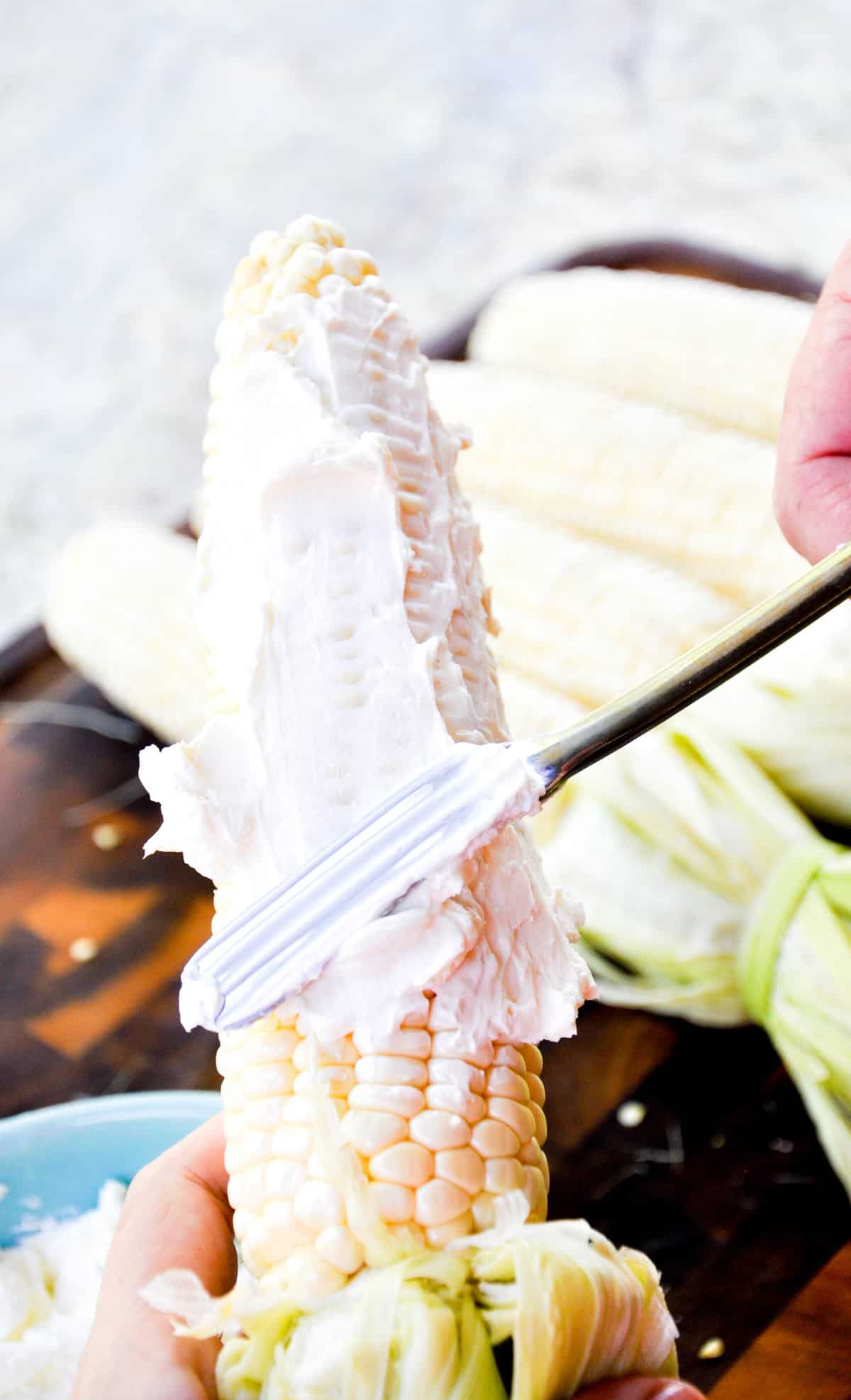 Start by slathering softened cream cheese onto the cob.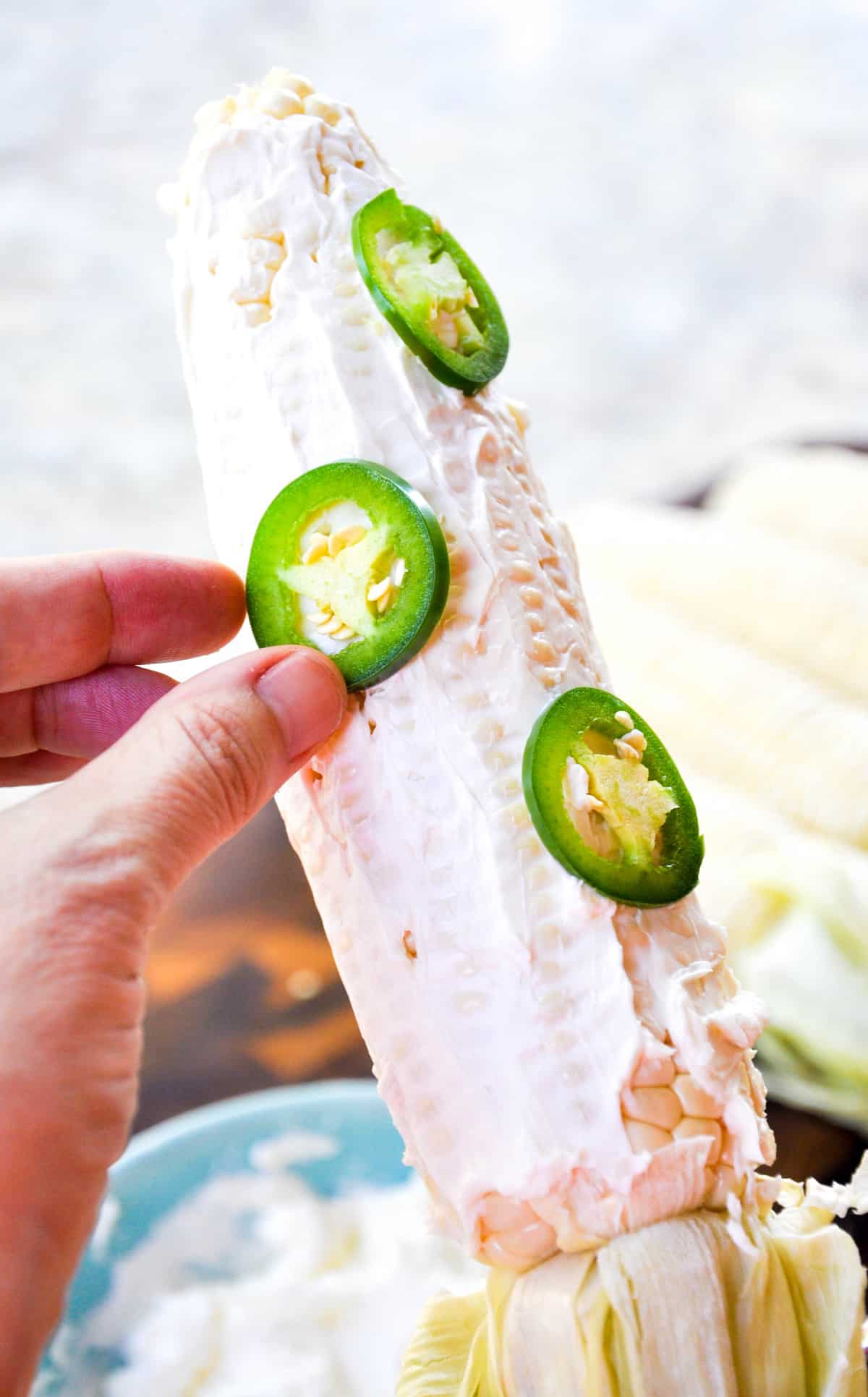 Dot with slices of jalapeño. Use your own discretion here, but if you love jalapeños, don't be shy and load it up!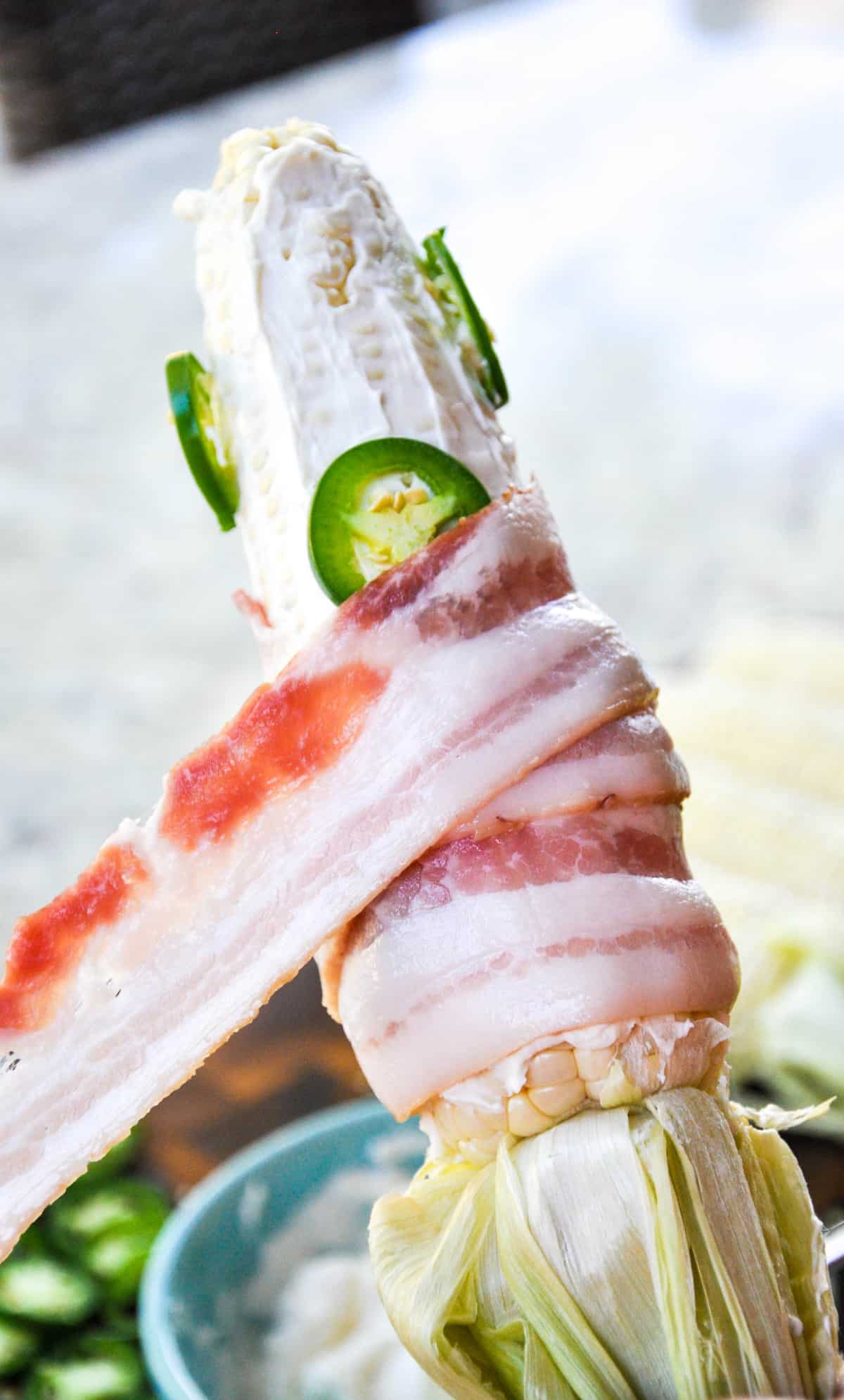 Firmly wrap the entire cob with bacon. I used 3 slices per cob which seemed to be just right.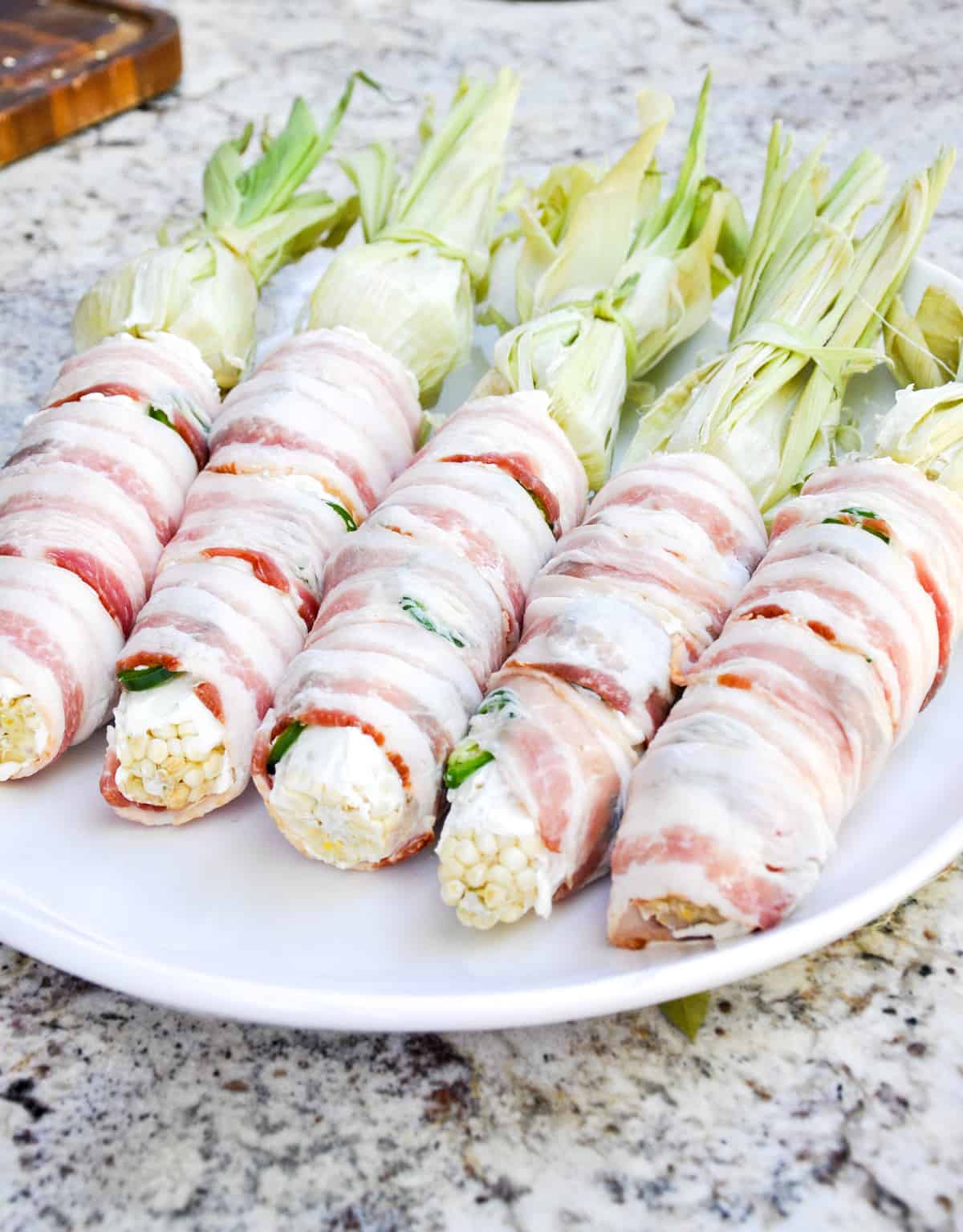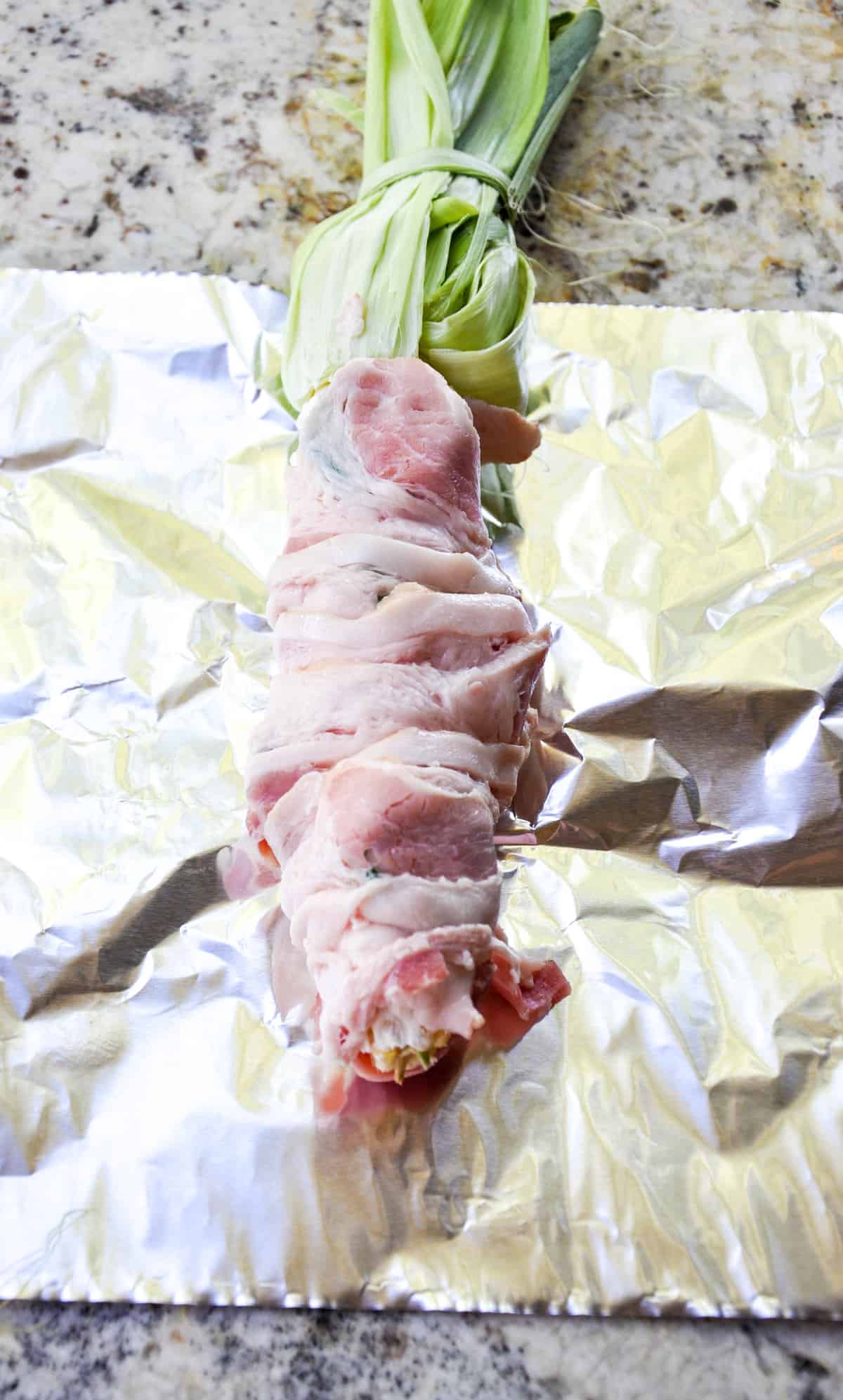 Tear off a large piece of foil and tightly wrap the bacon-wrapped corn in the foil several times.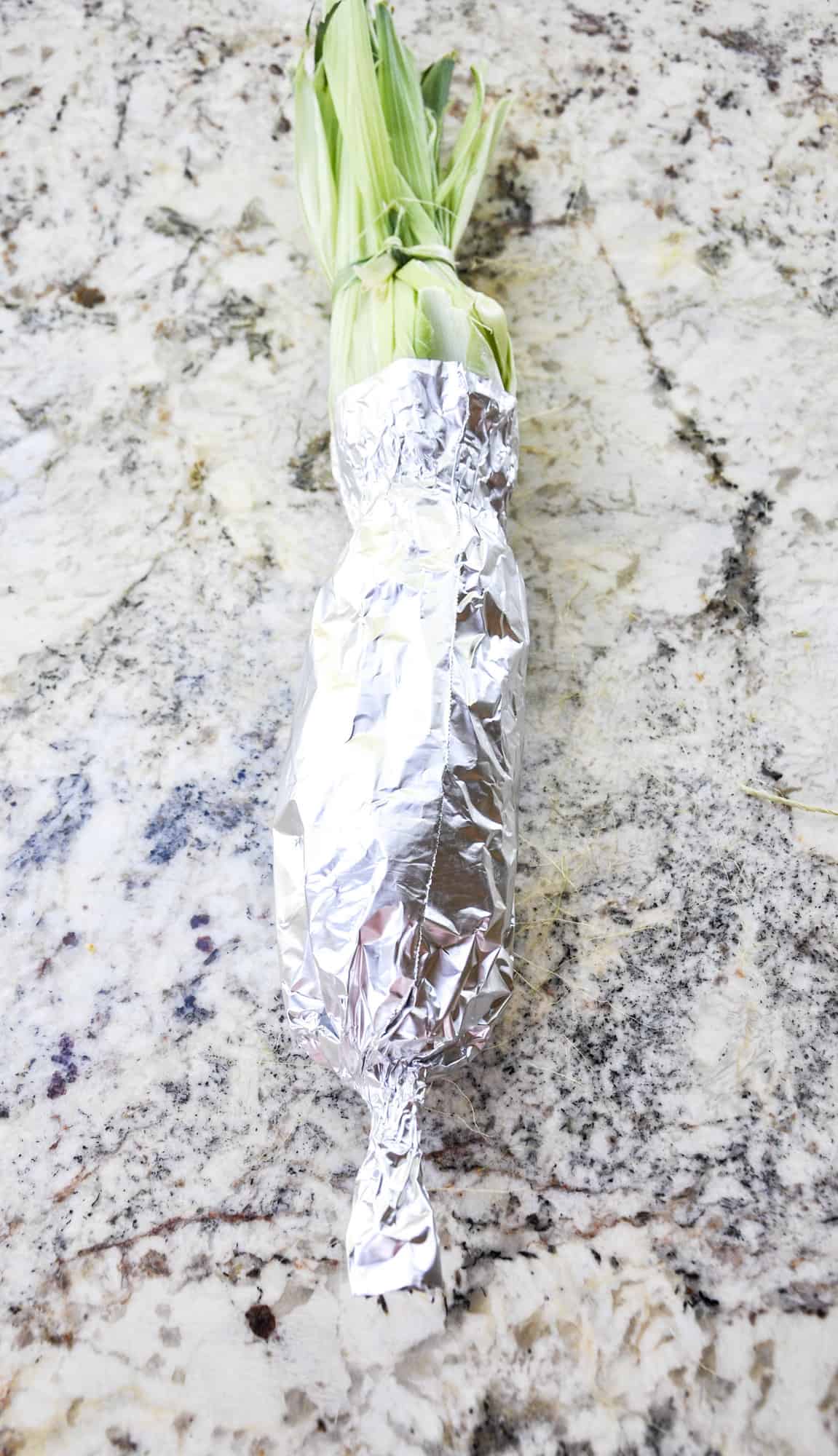 Make sure to crimp both ends to keep the moisture and heat within so the cob cooks thoroughly and evenly.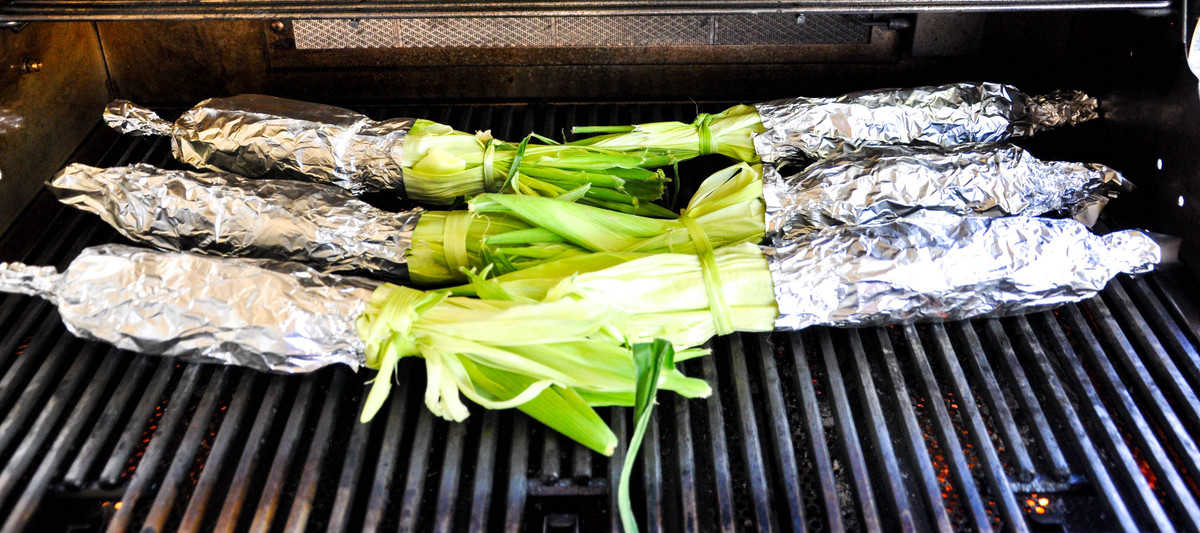 Grill low and slow. Our corn took about 45 minutes to fully cook and for the bacon to crisp up.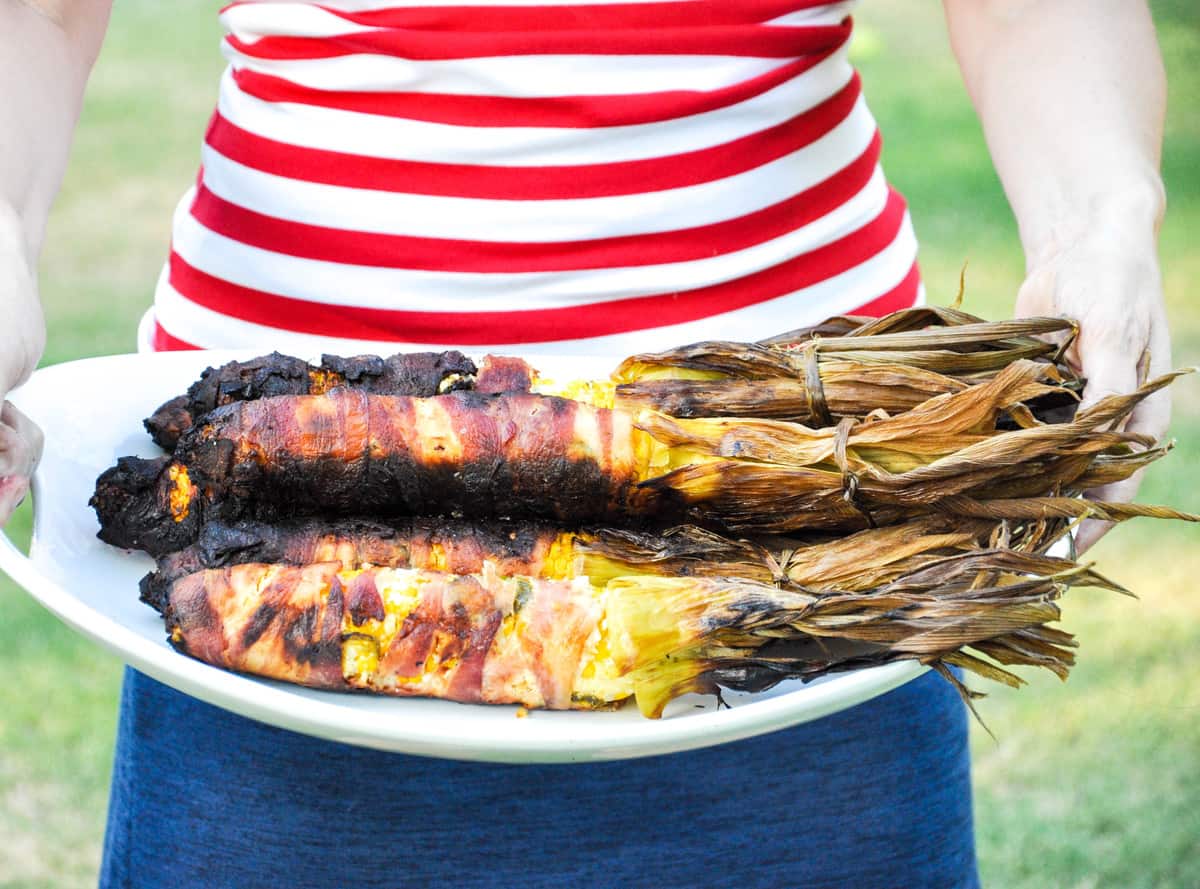 The end result is wonderful, crackling bacon and jalapeños cooked to perfection! The buttery cream cheese melts into each kernel and acts as a bond to keep the bacon securely wrapped around each cob.
It's like heaven on a stick!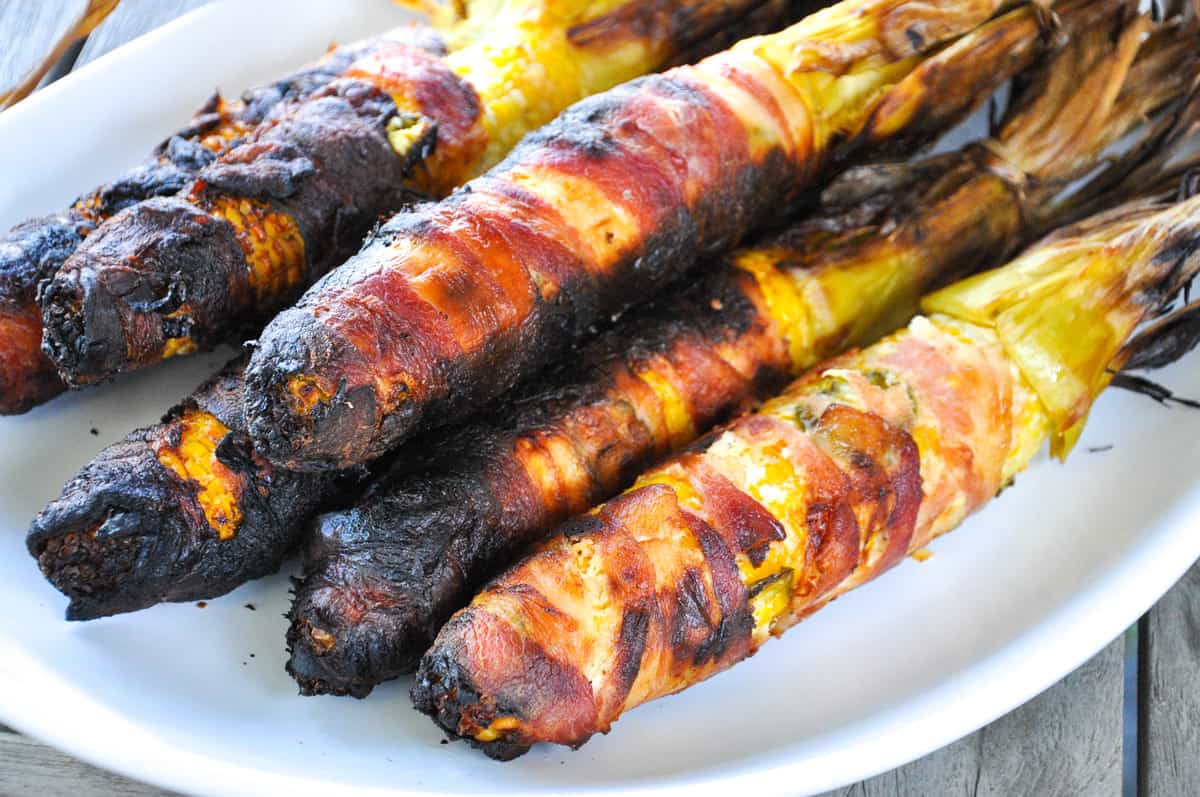 Can you smell it? Hear the crunch?
Yeah, me too…
Well, get busy!
Jalapeño Popper Corn on the Cob
2016-07-07 21:50:05
Serves 6
Ingredients
6 ears of corn
8 oz. cream cheese, softened
3 jalapeños, sliced thinly
1.5 lbs. sliced bacon
Instructions
Preheat grill to medium
Pull husk down from the cob, but not removing it entirely. Secure the fringe by tying a small piece of husk. Remove the silk.
Using a knife, slather the corn cob with cream cheese
Dot with sliced jalapeño
Wrap with 3 slices of bacon
Wrap each cob firmly in foil
Place on grill for about 30-45 minutes, checking periodically for doneness
Let cool a few minutes and serve
California Grown https://californiagrown.org/