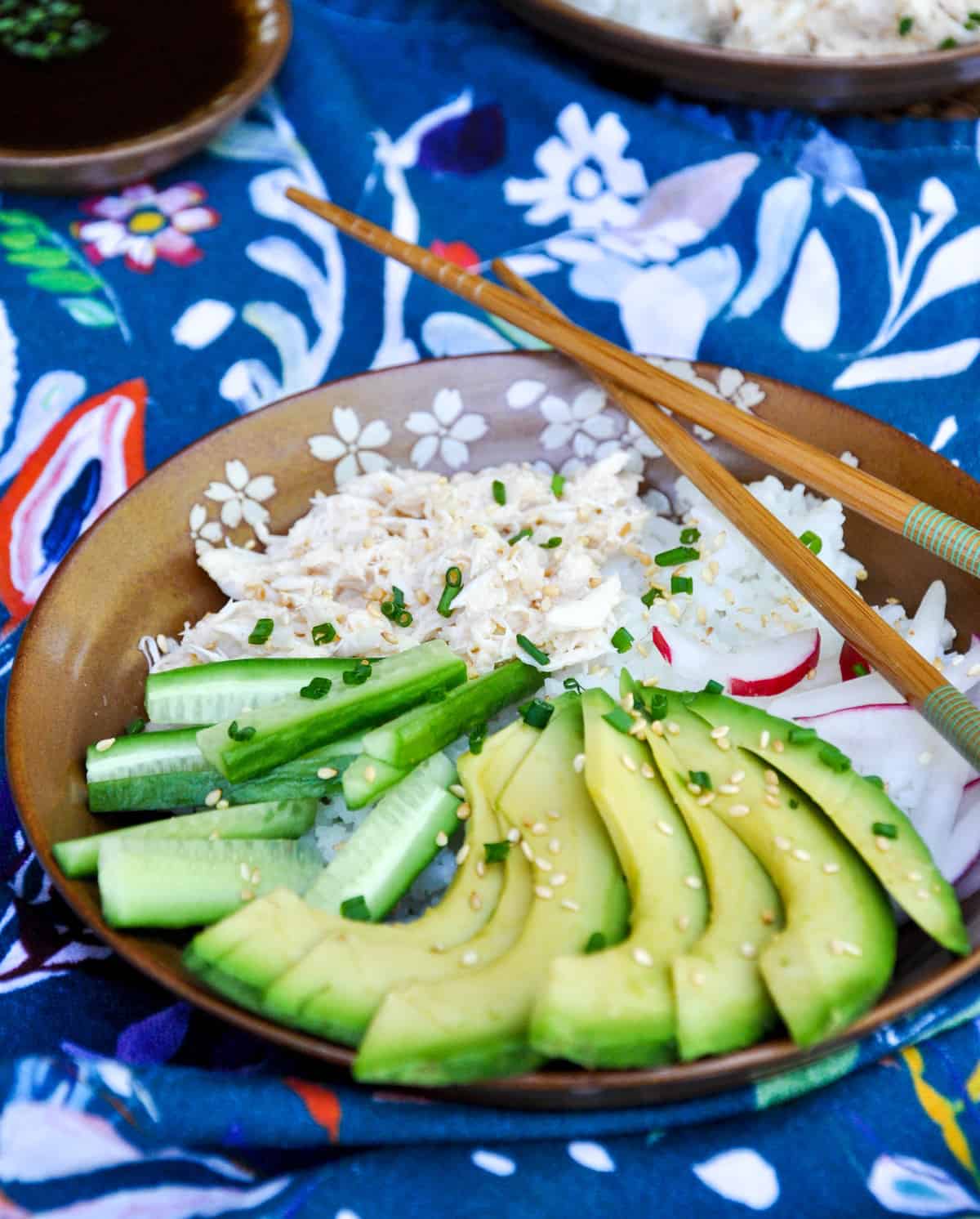 CA GROWN Blog
Discover. Learn. Connect.
Deconstructed California Roll
March 30, 2016
Eat the Season!
Sign Up For Weekly Recipes
« Back to Recipes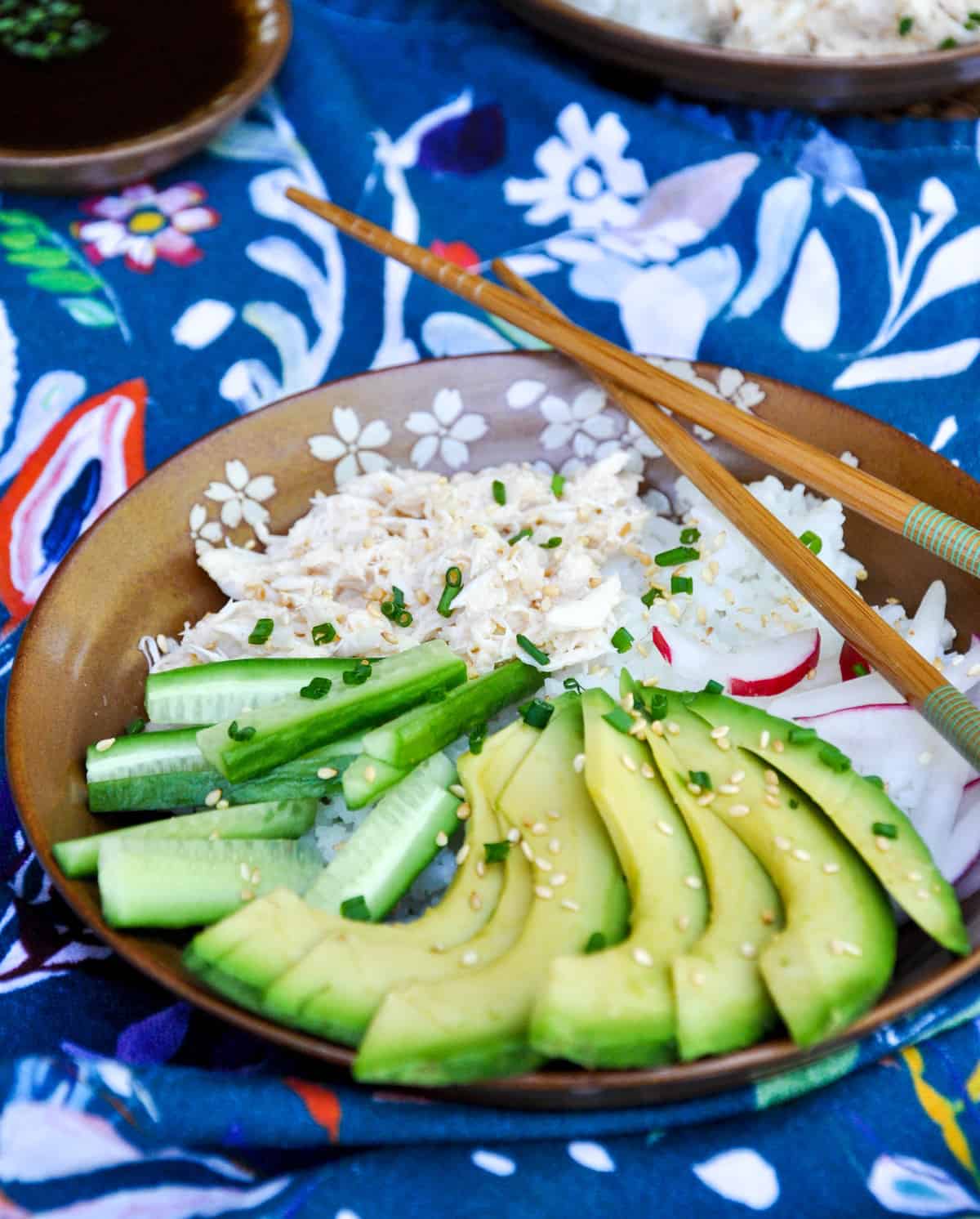 Deconstructed California Roll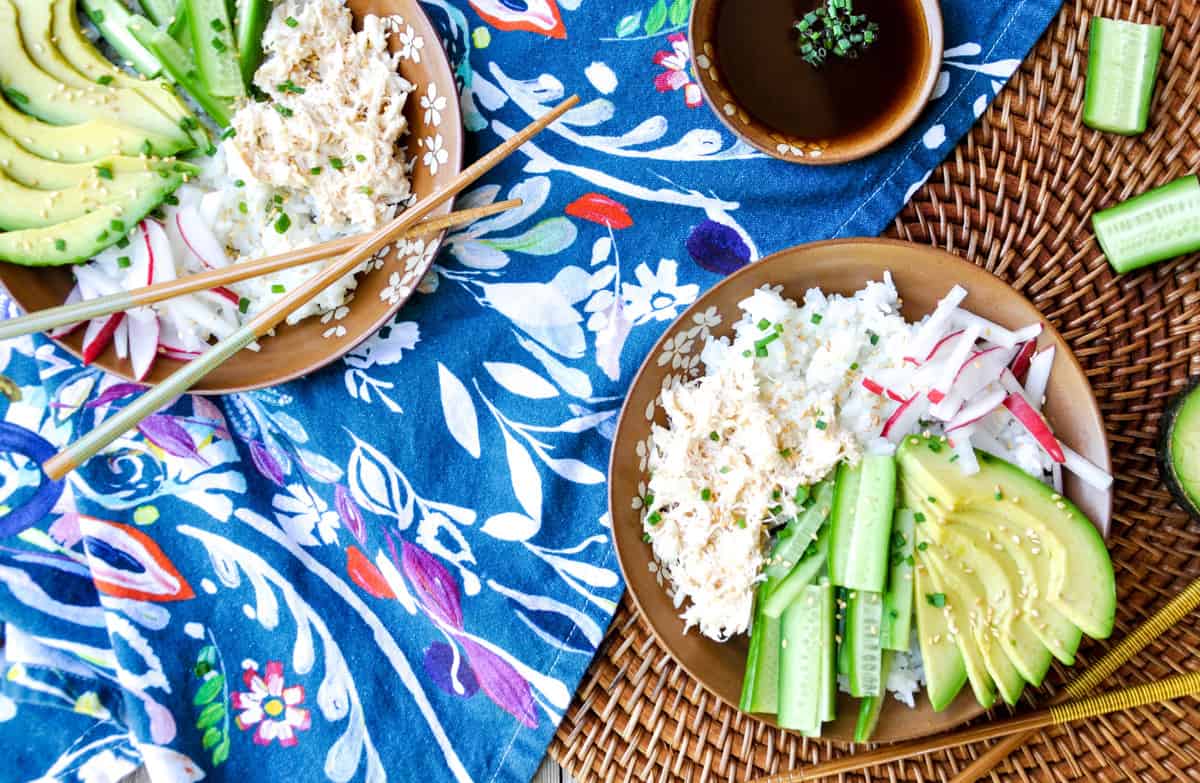 What if I told you that you could curb that sushi craving at home without struggling with rolling your own? That would be a dream come true, right?
It was for me when I made this Deconstructed California Roll. All the same ingredients that are in my favorite sushi just waiting to be devoured from an easily accessible bowl.
It's a sushi bowl!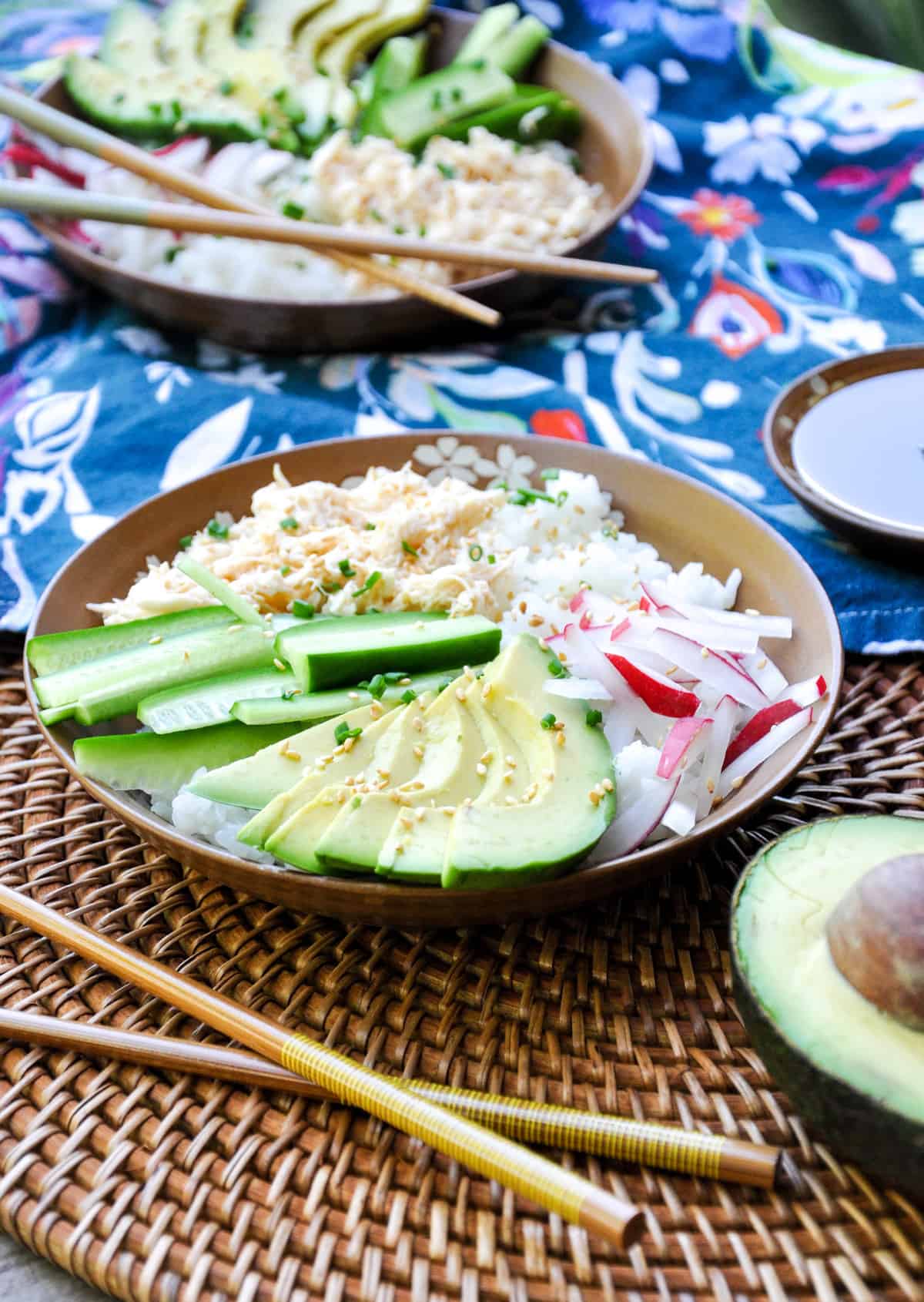 OK, so radish usually isn't in a traditional California Roll, but I love the zip, crunch and color that it adds to this dish. And, radishes are readily available and in season here in the Golden State, so please, don't leave it out!
I also used Windset Farms cocktail cucumbers (Thank you Costco!) and cut them into bite-sized matchstick pieces.
But the one of the most exciting ingredients of this dish is the fresh California avocado….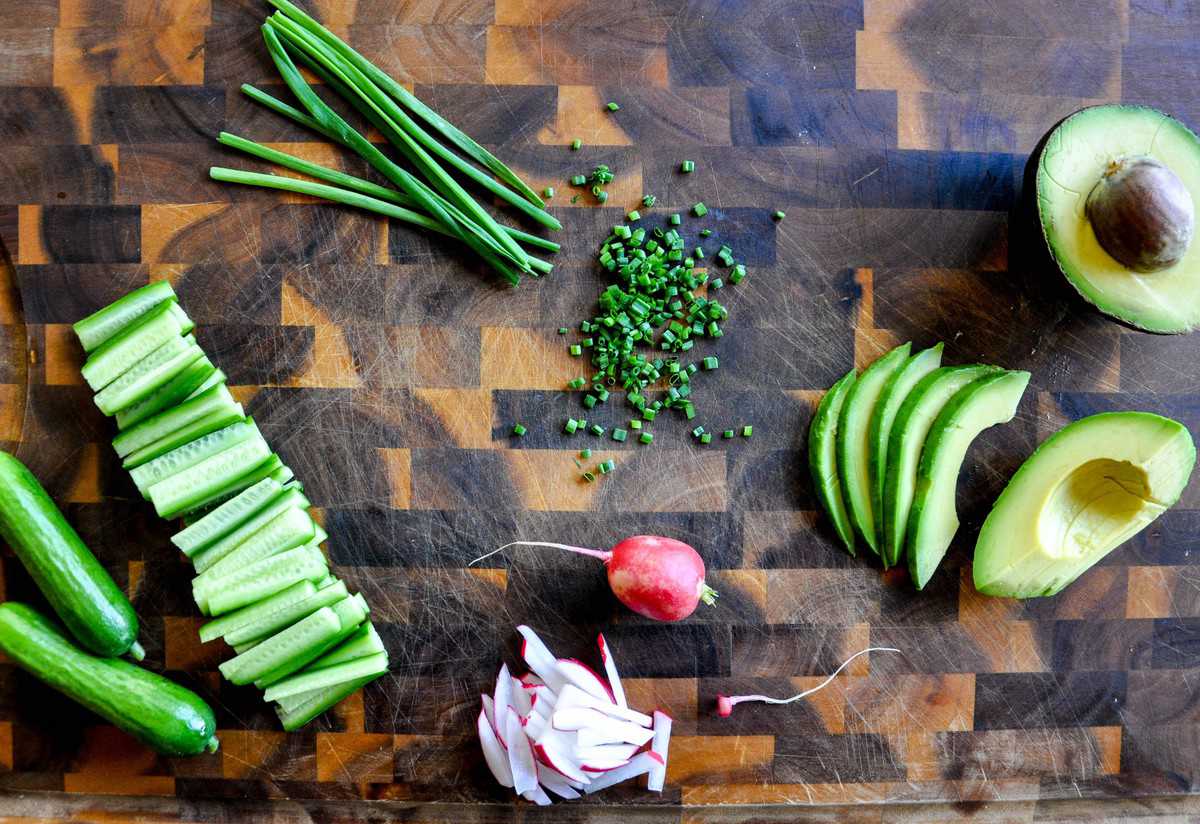 Yum!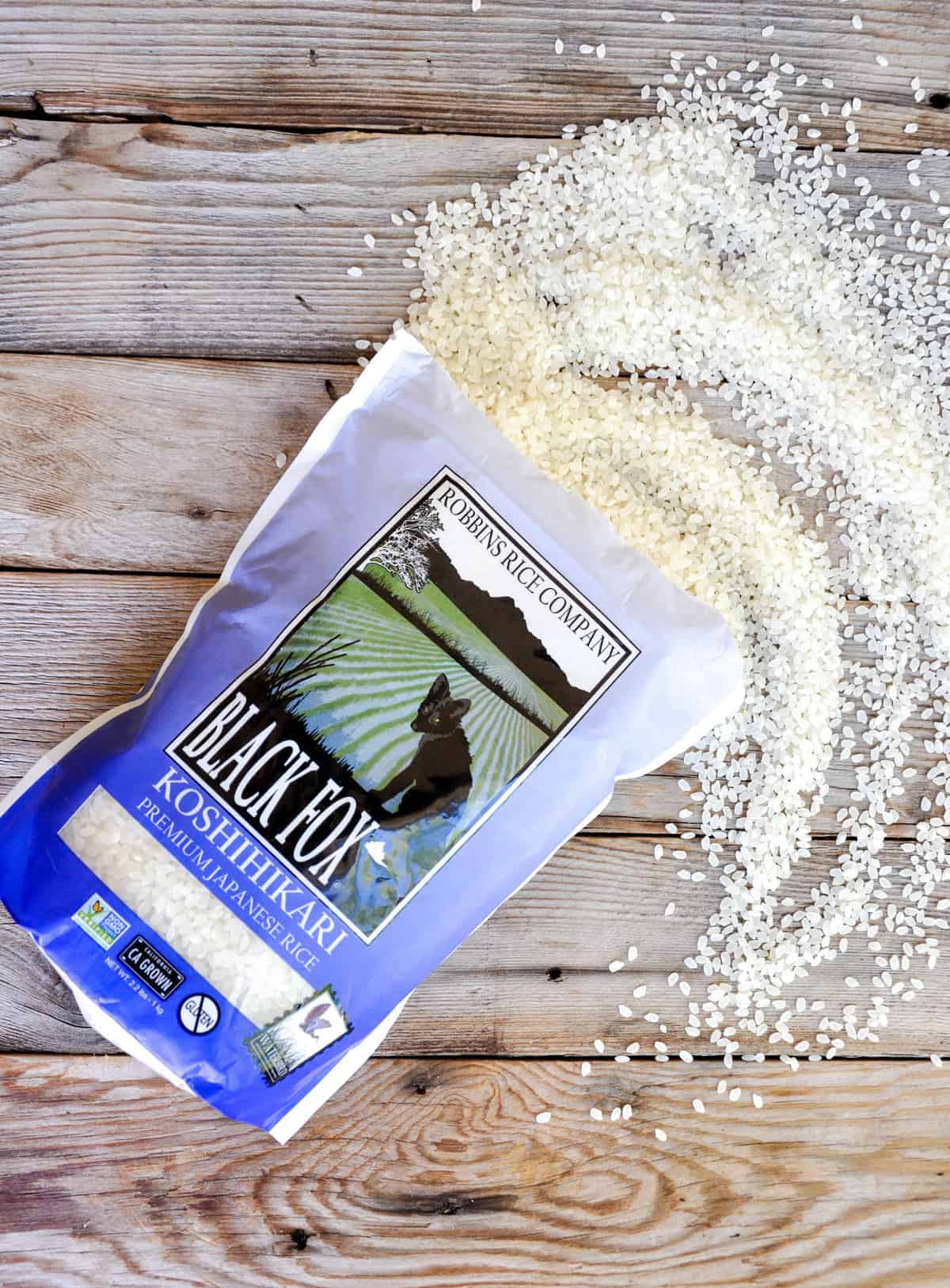 The base and structure of this recipe comes from this short grain Japanese rice. There really is no substitute when making this dish and lucky for us, it's grown right here in California! Isn't it great to find and support local farmers and producers? Check out HERE where you can buy this rice in stores, or you can buy online HERE or you can win some HERE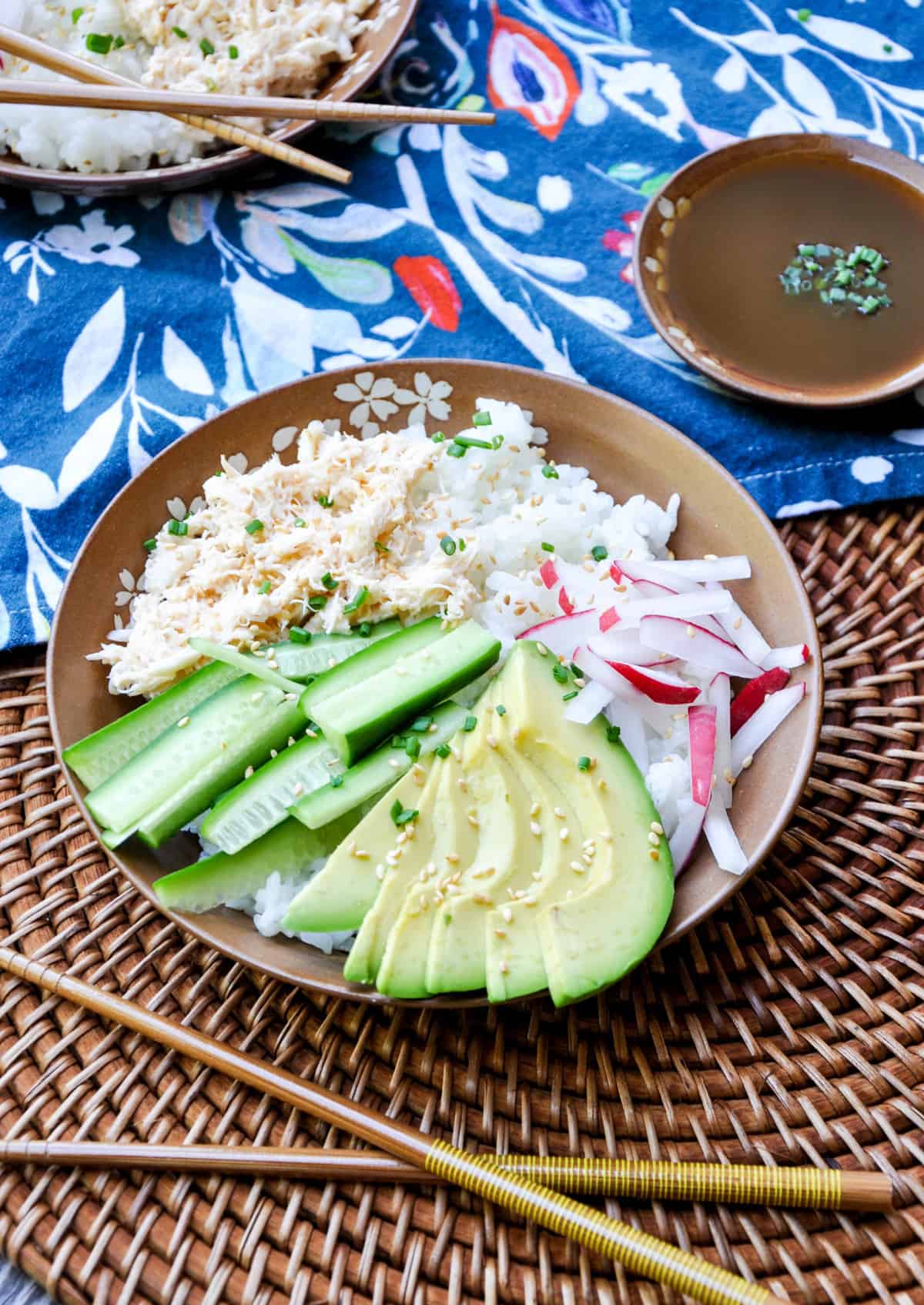 Are you ready to make your own yet?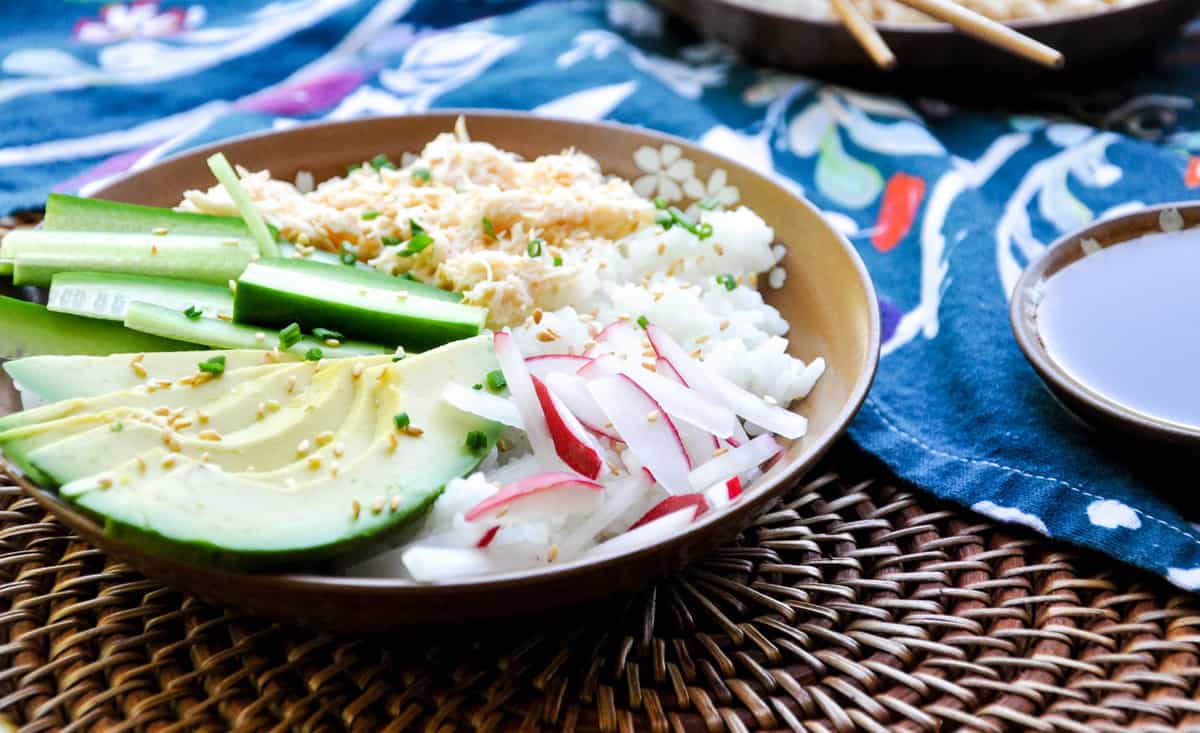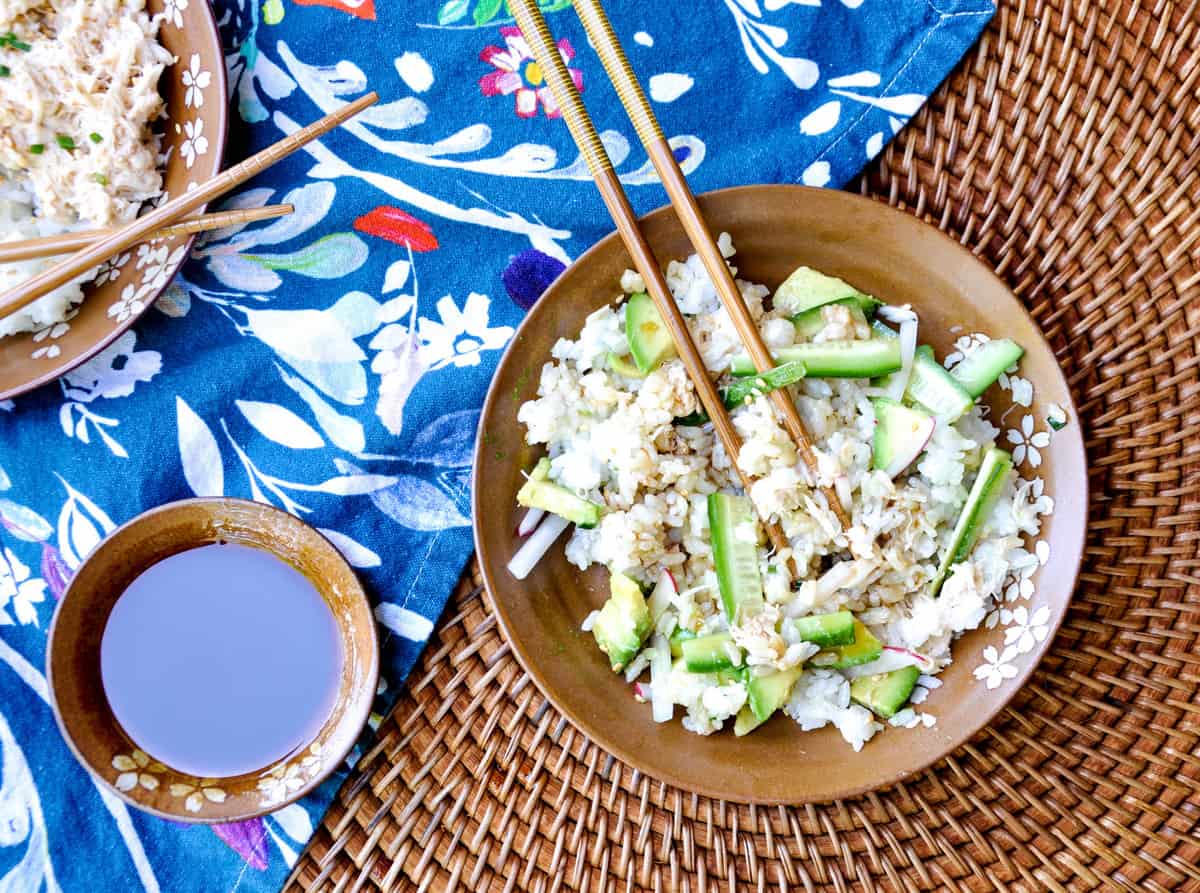 Trust me, you won't be sorry….
Here is the recipe for ya
Deconstructed California Roll
2016-03-29 14:38:55
Serves 4
Ingredients
FOR BOWLS
1 cup Japanese rice
1 California avocado, thinly sliced
3 cocktail cucumbers, sliced matchstick style
2 radish, sliced matchstick style
8 oz. lump crab
2 T. mayo
2 t. Sriracha sauce
1 t. sesame seeds
FOR SAUCE
2 T. sesame oil
1 T. soy sauce
1 t. rice vinegar
1 t. sugar
Instructions
Cook rice according to package.
Combine the mayo and Sriracha until blended. Mix the mayo with the crab and add the sesame seeds to combine. Set aside.
Add all the sauce ingredients together and whisk until blended and set aside
Place the cooled rice into a bowl
Top with 1/4 of the crab mixture, California avocado, cucumber and radish
Top with additional sesame seeds and sliced scallions
Pour the sauce over the bowl ingredients as desired and enjoy!
California Grown https://californiagrown.org/