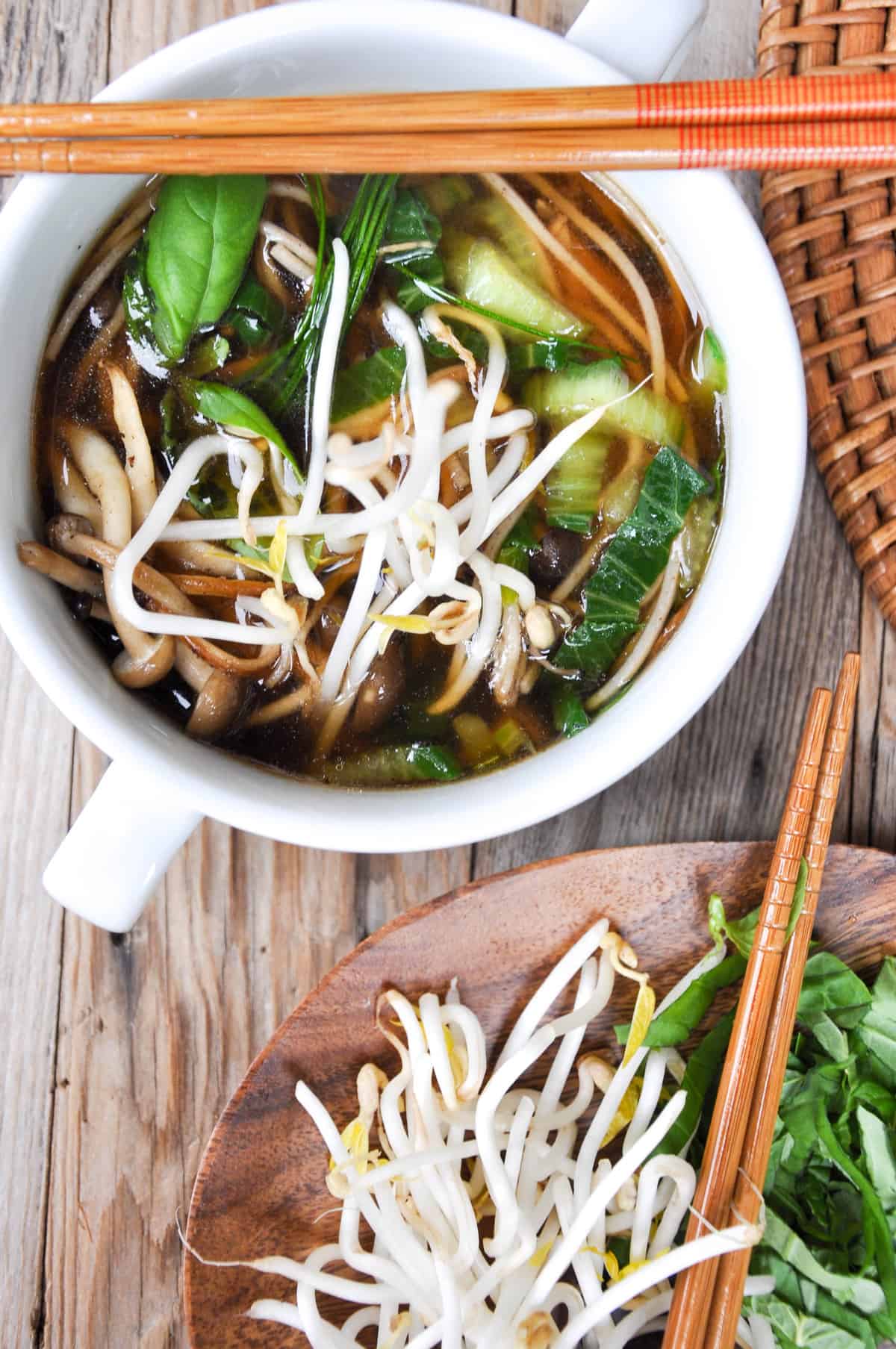 CA GROWN Blog
Discover. Learn. Connect.
Asian Vegetable Ramen
January 11, 2017
Eat the Season!
Sign Up For Weekly Recipes
« Back to Recipes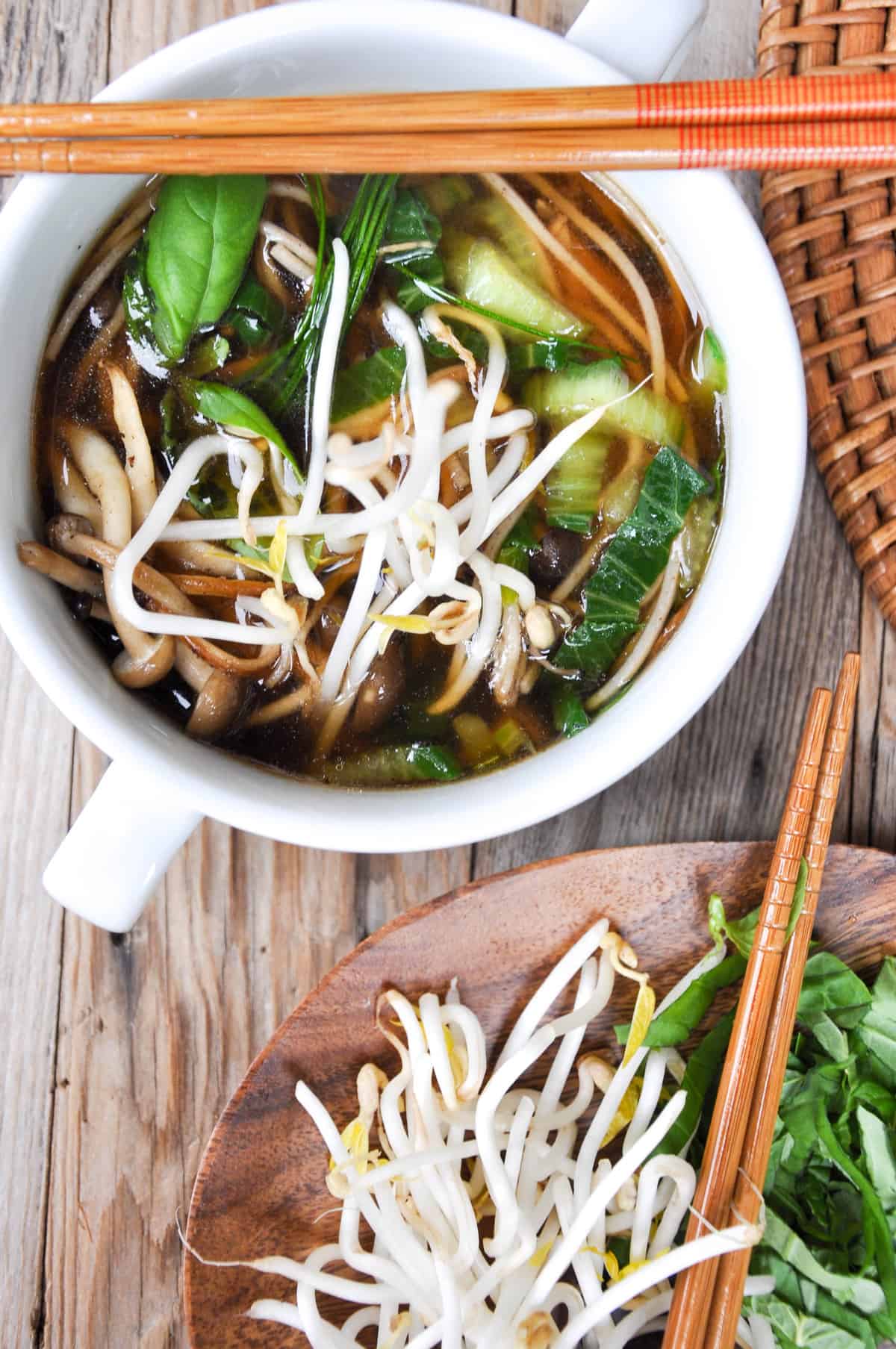 Asian Vegetable Ramen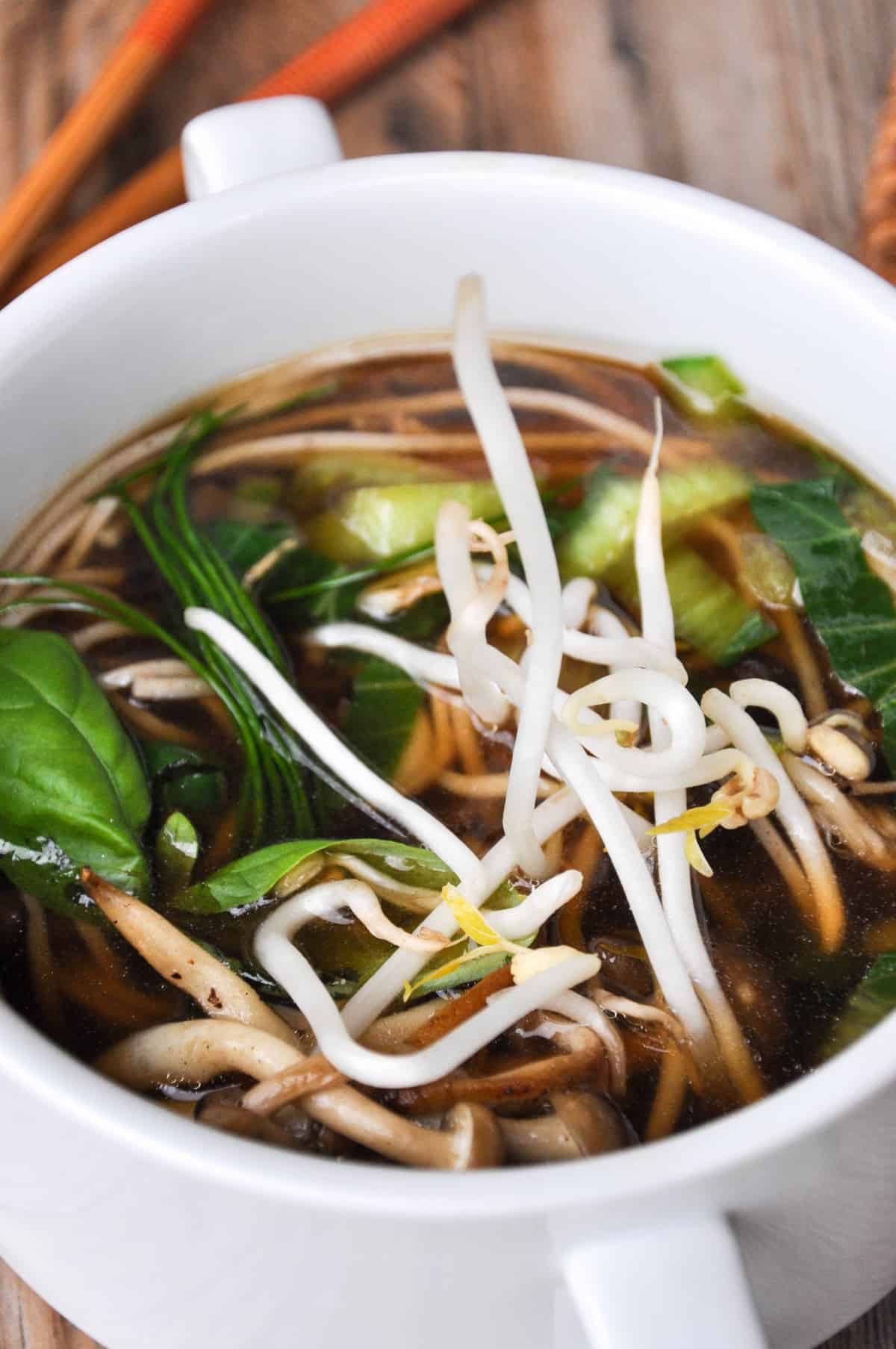 We're all About Soups Lately.
Cold weather seems to bring it on. There's nothing better than sipping on a warm bowl of soup while listening to rain hitting the roof!
Soup seems to be the cure-all for several different ailments. Whether you're feeling "under the weather" or just need a piping hot weeknight meal, soup always fits the bill.
It warms the body and the soul.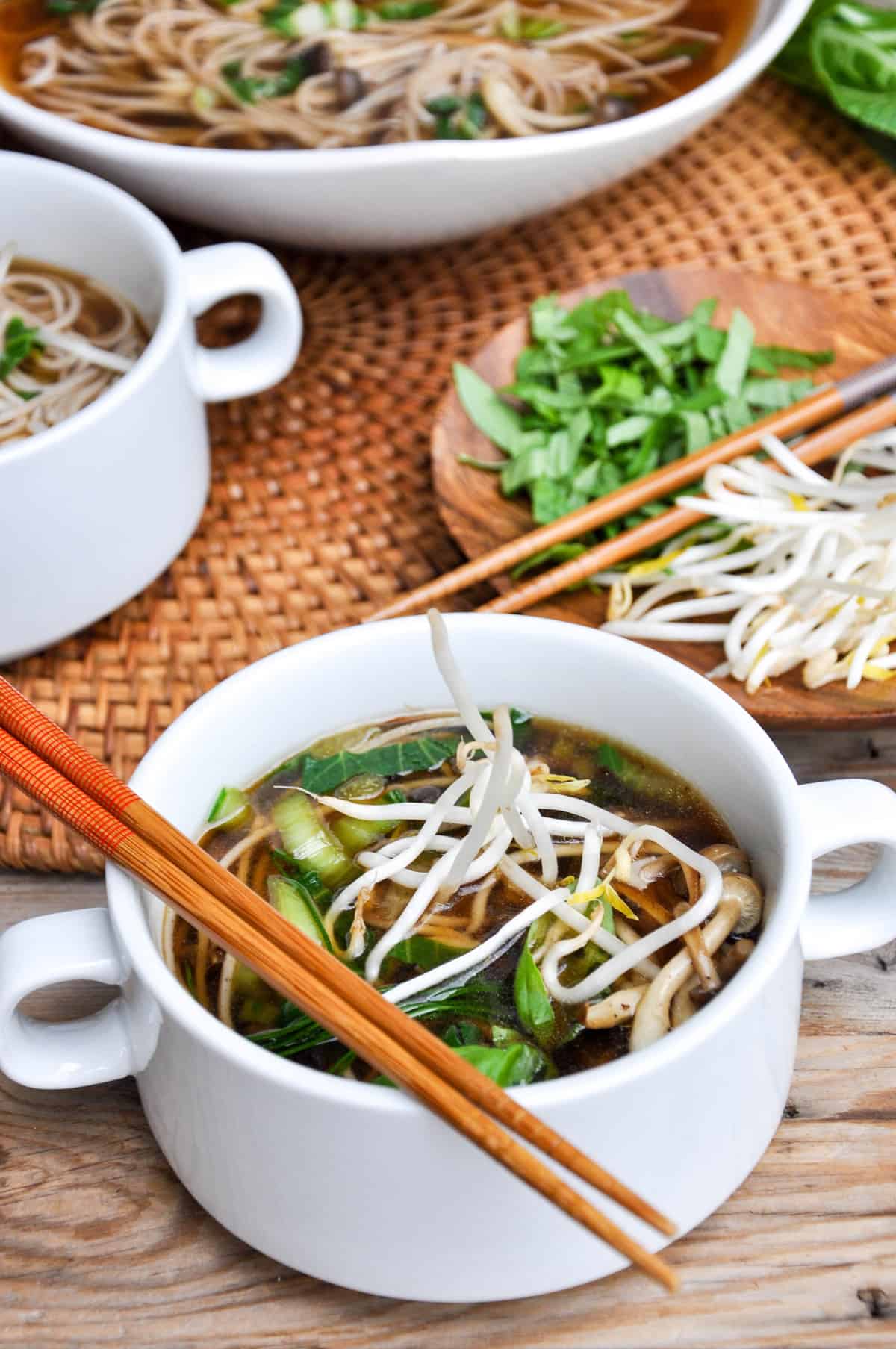 Asian vegetables are in full force right now, so I stocked up on bok choy while I was at the store. I also picked up some clamshell mushrooms and bean sprouts.
Starting to see a theme now?
It's the perfect combination of a hearty soup that's also simple to prepare and easy on the wallet!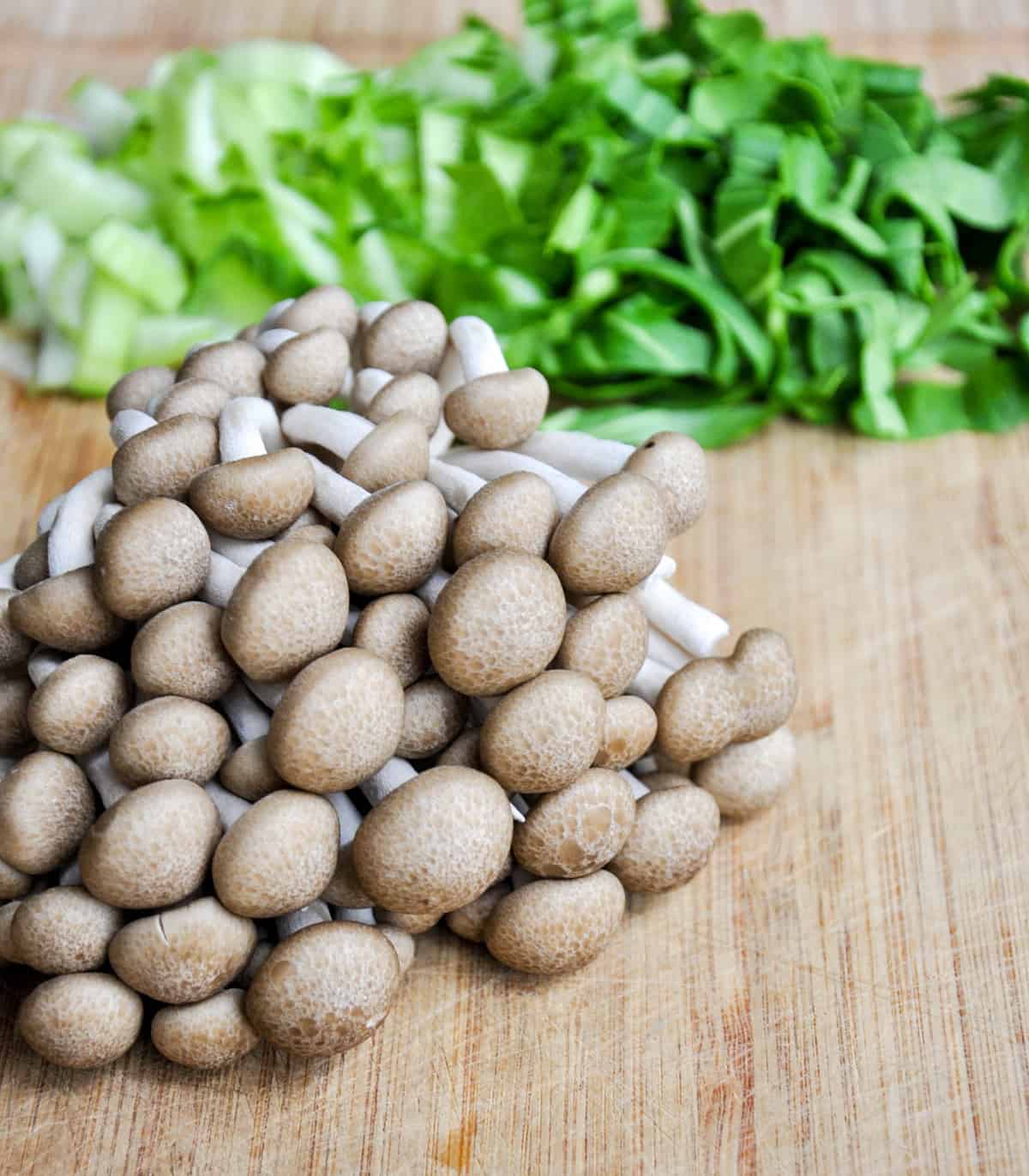 If you can't find these particular mushrooms, or you don't care for them, free feel to use any mushroom variety you like.
Make sure they hail from the Golden State!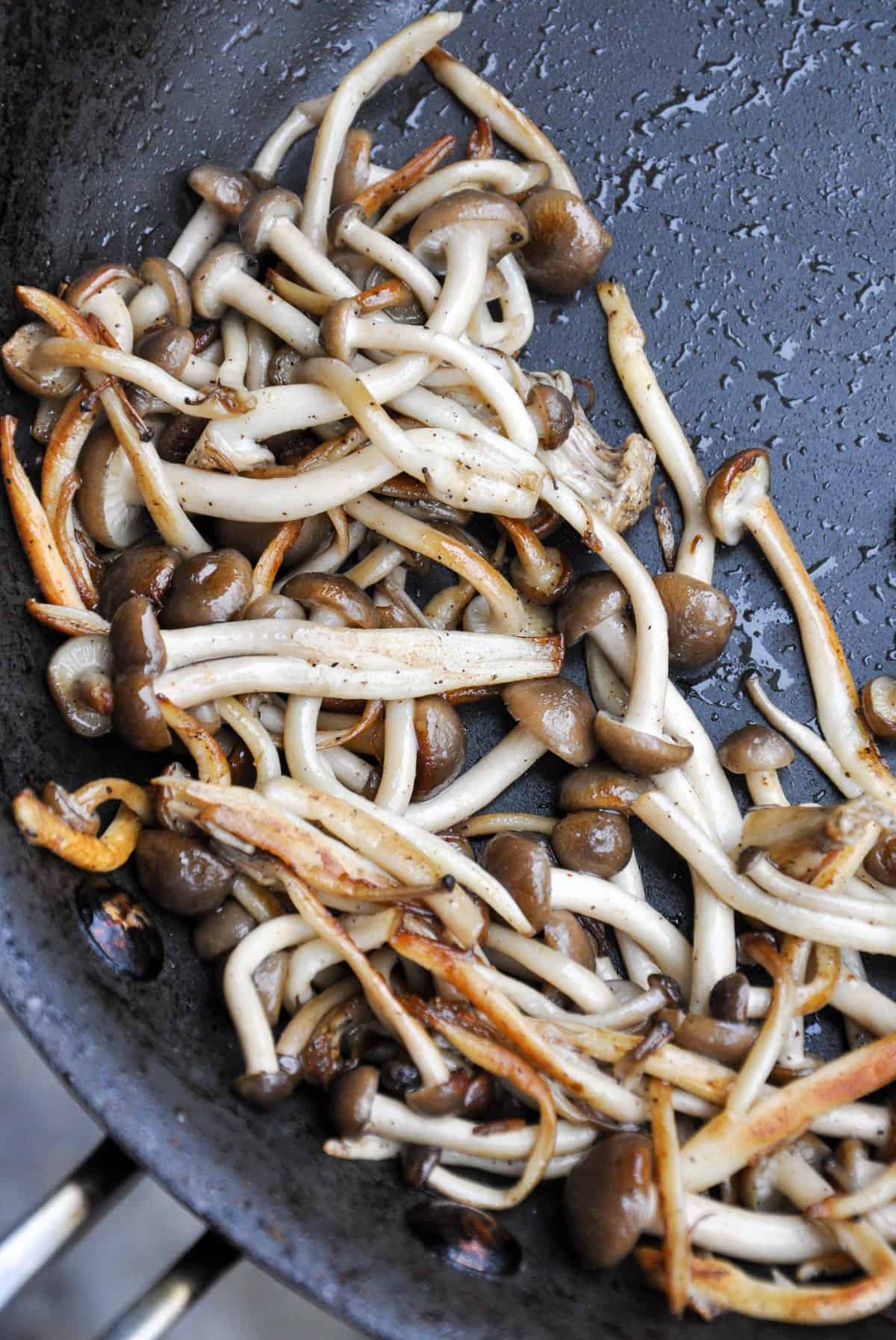 We sauté them to perfection before adding them to the soup.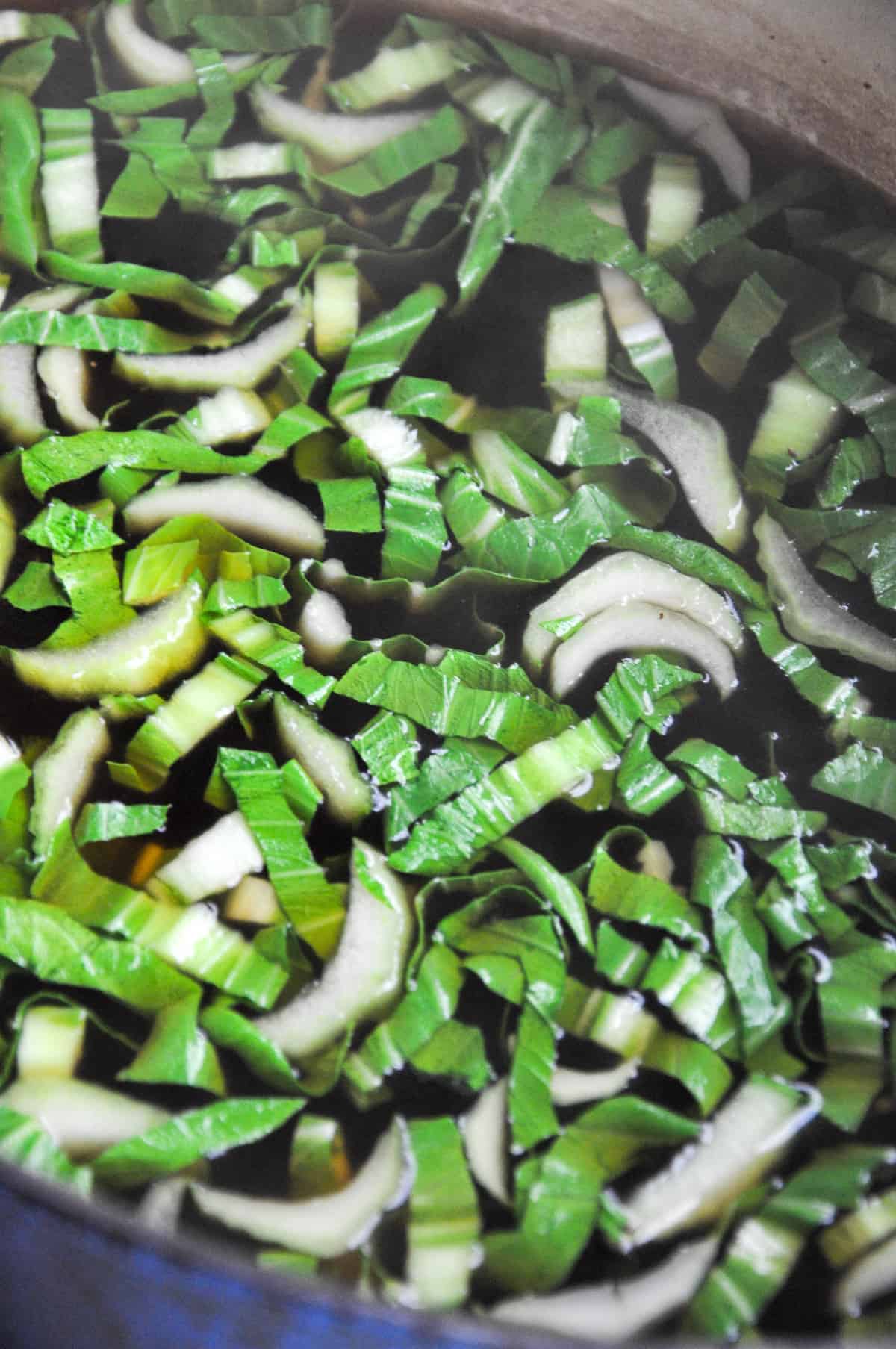 I used beef broth as my base for a heartier version, but you can use chicken or even vegetable broth if you prefer. The chopped bok choy takes only about a minute in the hot broth before it's ready to serve.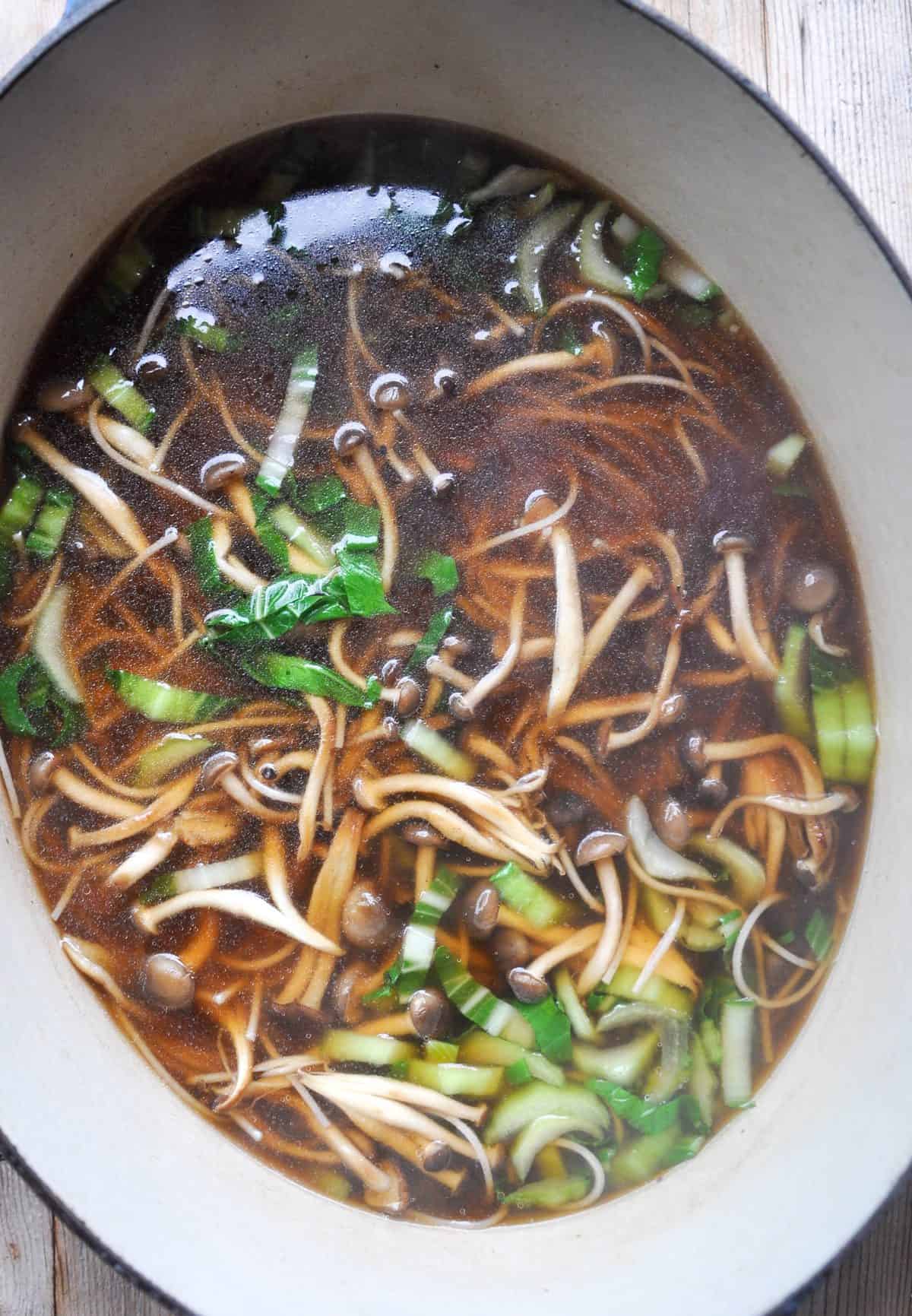 Add in the pre-cooked noodles and the sautéed mushrooms and voila! A savory soup that is tremendously satisfying…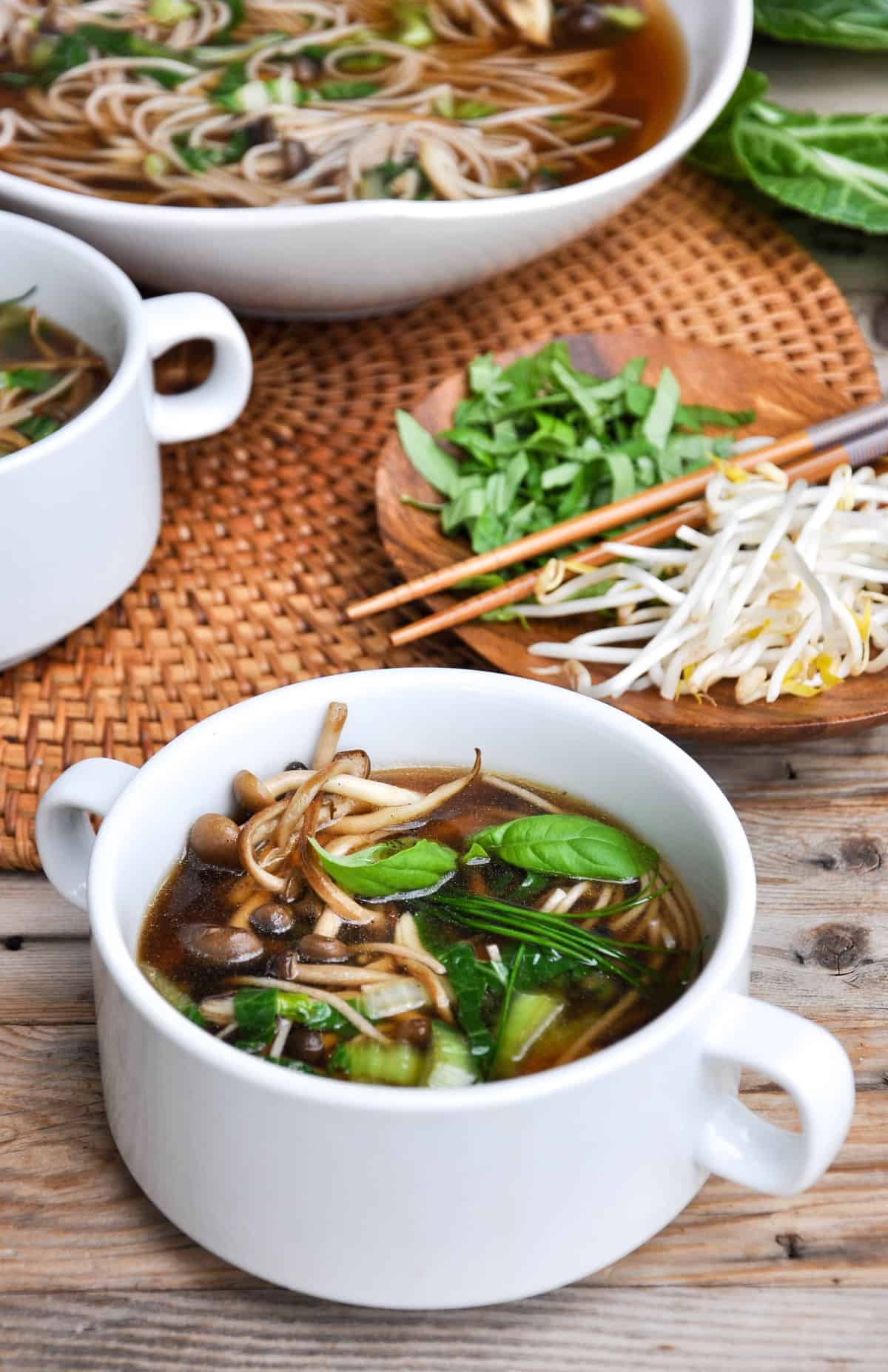 Dish up a bowl and add in your desired condiments.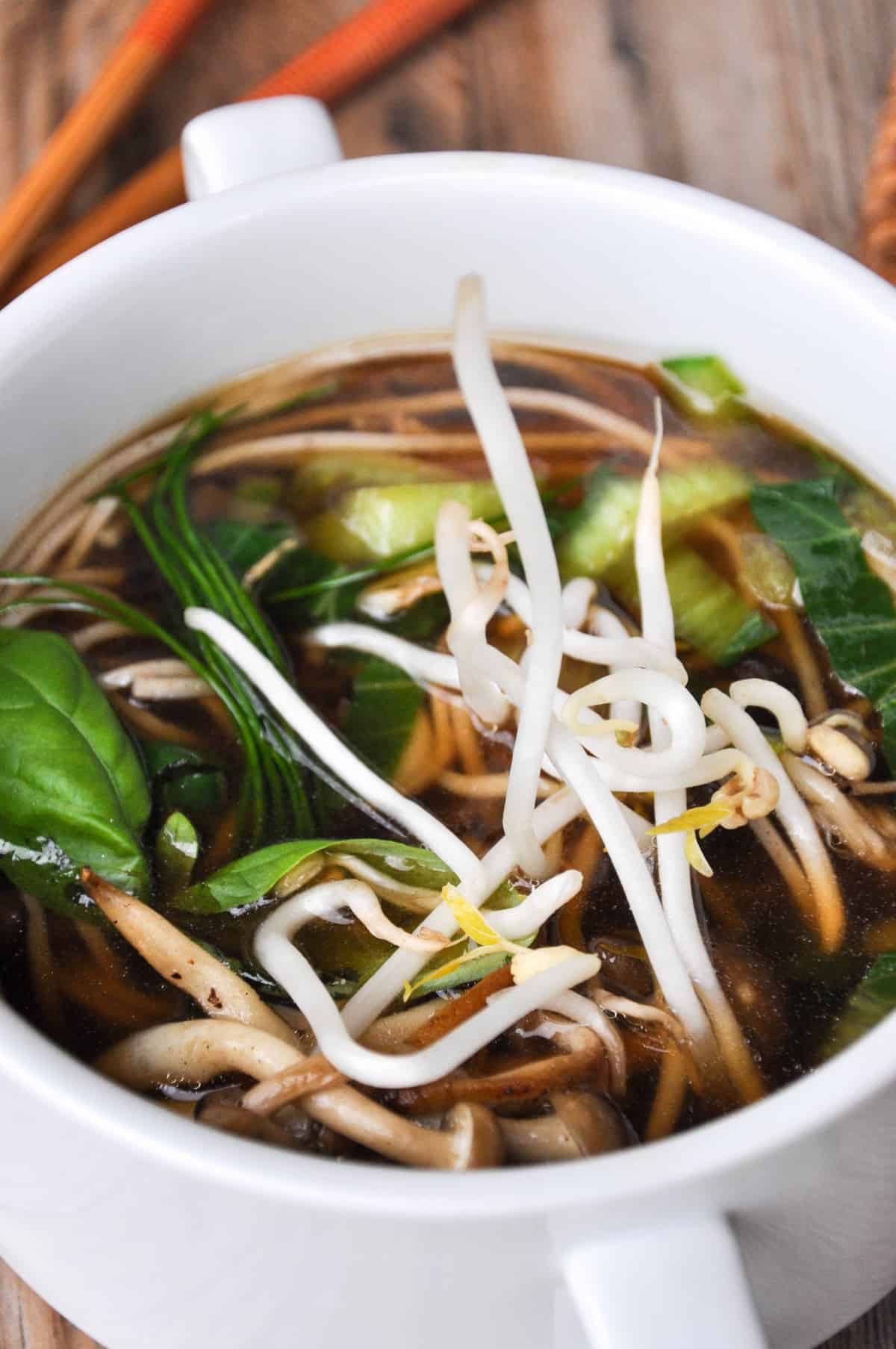 I topped mine with the bean sprouts and a hint of chopped basil, chives, and mint.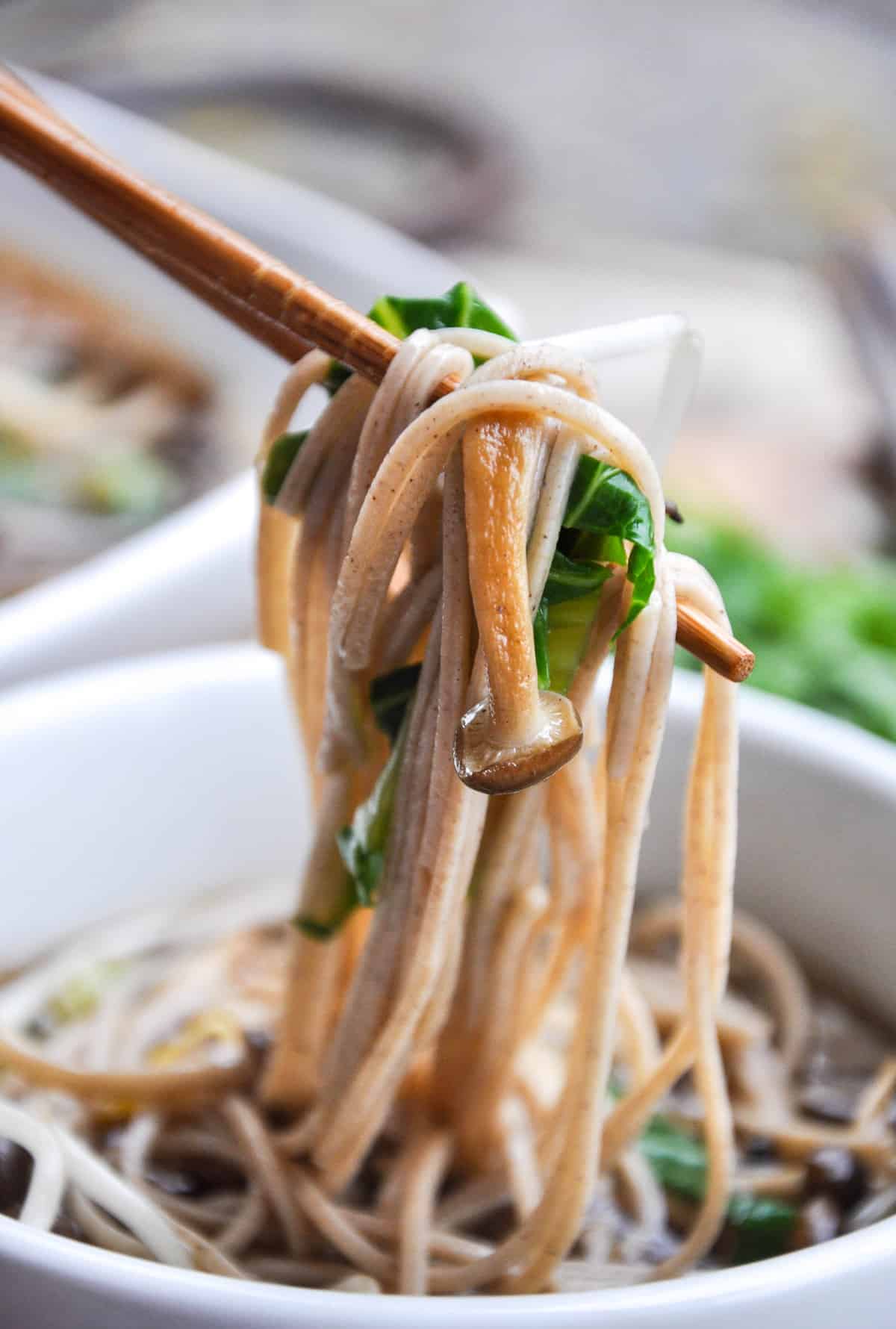 Holy yum! I love the earthy mushrooms in this dish!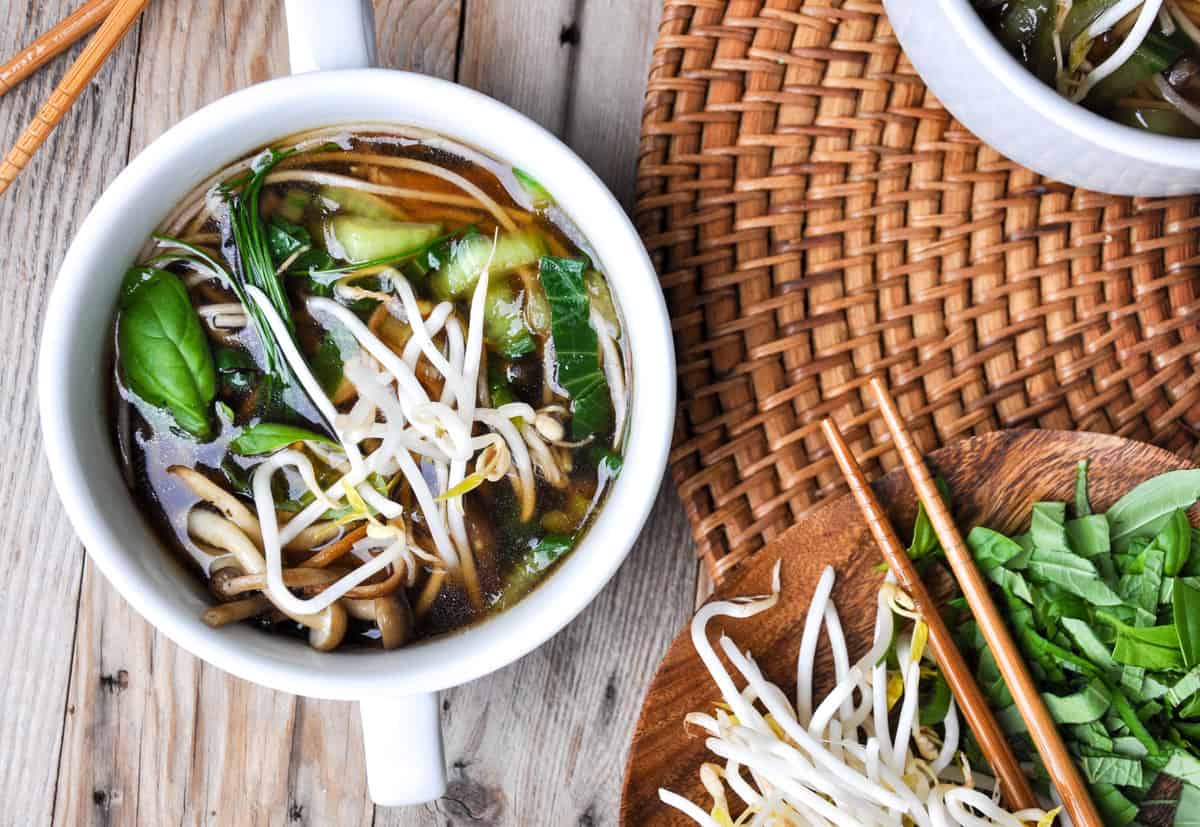 Enjoy to your heart's content!
Here's the printable recipe…
Asian Vegetable Ramen
2017-01-10 14:47:50
Serves 6
Ingredients
32oz. beef broth (you can use chicken or vegetable)
32 oz. water
1 t. beef bouillon
2 heads baby bok choy, sliced thin
8 oz. clamshell mushrooms (or any other mushroom)
1 package soba noodles (you can use rice noodles or spaghetti)
salt and pepper
bean sprouts, basil, chives, mint as optional condiments
Instructions
Cook the noodles according to package directions
Combine the broth, water and bouillon and bring to a simmer in a large stock pot. Add salt and pepper to taste
Sauté the mushrooms in a tad bit of butter-olive oil combination until golden
Once the broth is heated through, add the chopped bok choy and heat for about a minute.
Add cooked noodles and mushrooms to the broth.
Ladle and serve with condiments
California Grown https://californiagrown.org/
Save
Save